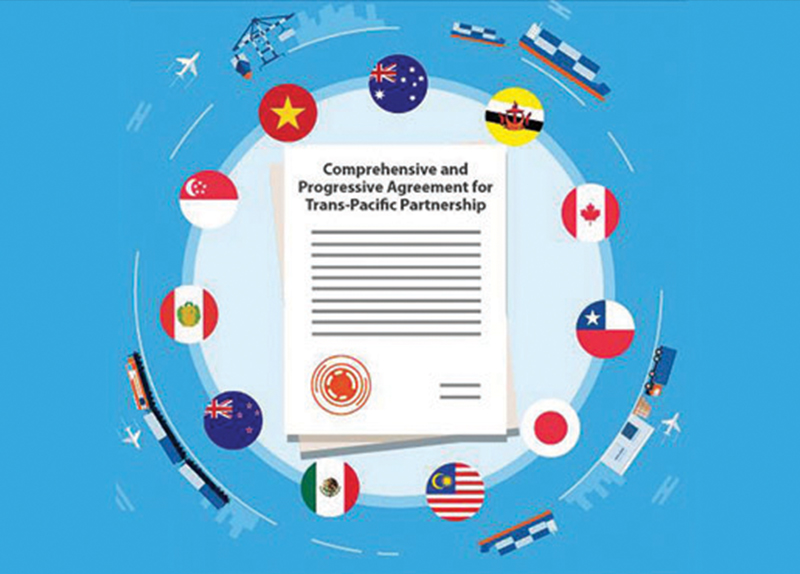 Against the backdrop of growing protectionism and the intensifying China-U.S. trade war, 11 countries in the Asia-Pacific region are working toward free trade. An upcoming agreement, which takes effect at the end of December, will slash tariffs between the countries involved.
So far, six nations have ratified the deal: Canada, Japan, Mexico, New Zealand, Singapore, and most recently, Australia. Australia's entry meant the start of a 60-day countdown to the first round of tariff cuts, according to a representative from New Zealand. His country is responsible for receiving and circulating notifications among member countries.
Originally, the trade deal negotiations included the U.S., but President Donald Trump withdrew from the pact and instead set his country on the path to protectionism.
The current pact was finalized in January under the title Comprehensive and Progressive Agreement for Trans-Pacific Partnership, or CPTPP. The economies involved represent 13 percent of global GDP, or about $10 trillion (W11.2 quadrillion). The U.S. share of the global pie is 27 percent.
According to the Japanese finance minister, Toshimitsu Motegi, the growth of trade protectionism around the world means that free trade is even more important now than ever. He said that Japan would act as "a flag-bearer for free trade."
Australia hopes that the pact will boost its agricultural exports, estimated at more than $36.91 billion (W41.4 trillion) this year. Canada was the fifth country to ratify the pact, making them the only G7 country to hold a free trade agreement with all the other six. Canada will now have a big advantage over its southern neighbor in accessing Asian markets. Mexico is also expected to get a leg-up against the U.S. by joining.
Trump seems more focused on the growing trade war with China than on any other international economic agenda. Many believe that the spat threatens to slow global economic growth.
Five countries have yet to ratify the deal: Brunei, Chile, Malaysia, Peru, and Vietnam. None of them will be bound by the treaty until they officially join. Most of them are expected to join, but the Malaysian prime minister seems to be having second thoughts. Vietnam is expected to be the next country to join in on the deal sometime later this month.
Edgar Vasquez, the deputy trade minister of Peru, believes that his country will be one of the biggest beneficiaries of the deal. He said that Peru plans to sign on before the end of the year.
America originally viewed the Pacific trade pact as a means of countering China's growing economic influence in the region. But now, China has reportedly expressed interest in joining. The U.K. is also considering entering the pact.