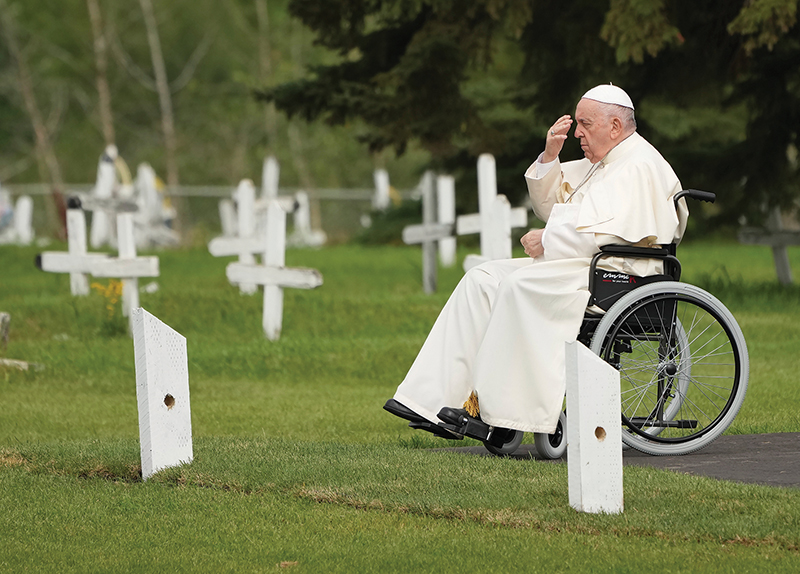 During his visit to Canada, Pope Francis stopped by Maskwacis, a town in Alberta, Canada. He spoke to thousands of people, including former students of Canada's residential schools. In his speech, the pope expressed his deep sorrow and shame over what the residential schools did. He asked for forgiveness over the role of the Catholic Church in Canada's residential schools.
Between the late 1800s and the 1990s, missionaries operated the residential schools. The Canadian government sent children of Indigenous peoples to these schools. With the goal of assimilating the children, the residential schools and the government separated children and families for months or even years. Thousands endured abuse and many even died.
The trauma still runs very deep among Canada's Indigenous peoples. Most native peoples had mixed feelings about the pope's visit. As a result, trauma experts were present at all of the pope's events. Many hope that the pope's speeches will help begin the difficult path toward reconciliation.