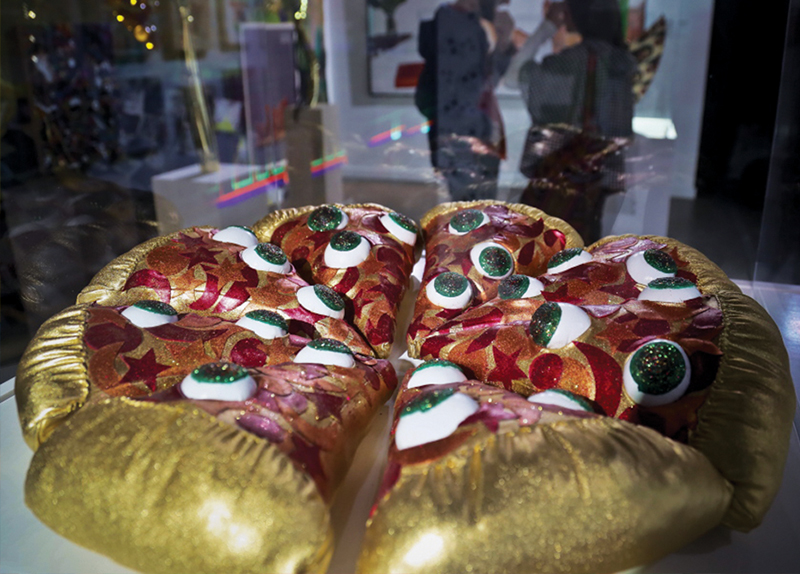 A pop-up pizza museum opened its doors in New York City on Oct. 13. It attracted many pizza lovers by displaying all sorts of things related to pizza, including cheese and sauce. Kareem Rahma, the founder of the museum, said, "The Museum of Pizza is a place to celebrate knowledge, discovery, and pop culture around the world of pizza." The museum, also called MoPi, contains a wide variety of art, such as giant photographs, sculptures, and large installations.
Alexandra Serio, from the company that proposed the idea, said, "It's often that the simplest ideas are the best. And we wanted to use pizza's ubiquitous appeal to get people through the door and looking at art and hearing about history in a different format." Moreover, in order to appeal to today's youngsters, she thinks it's important for museums to have selfie-friendly exhibits.
The museum was open until Nov. 18. The entrance fee for adults was $35 (W39,500), and seniors and kids under the age of 5 could enter for free.