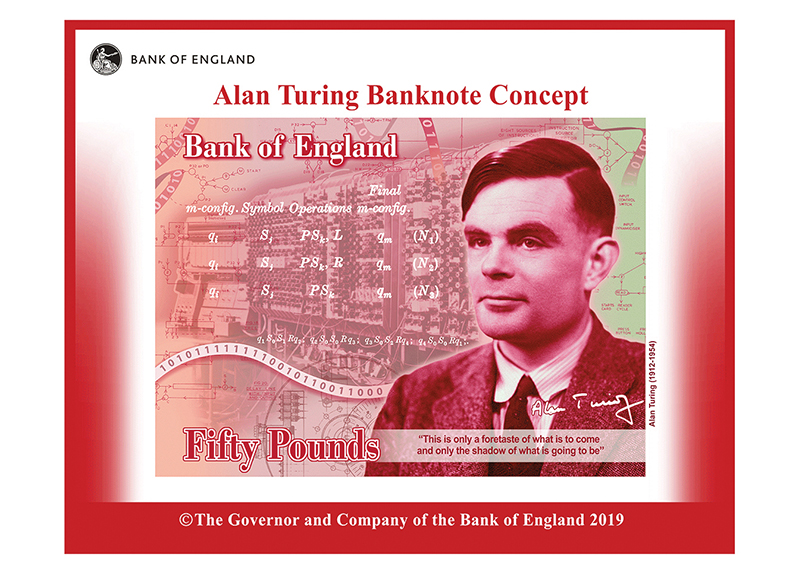 The Bank of England has announced the new face of the 50-pound bill. It will be Alan Turing, who is called the father of computer science, the world's first hacker, and the father of artificial intelligence. Turing is also considered a hero for decoding German communications during World War II, and he set the foundations of artificial intelligence by considering whether machines could think.
For the final decision, 989 nominated scientists were narrowed down to a shortlist of 12 finalists, including Mary Anning, a self-taught paleontologist who worked on Jurassic fossils, Rosalind Franklin, who made fundamental contributions to the understanding of DNA's molecular structure, Stephen Hawking, who made remarkable contributions to our understanding of gravity, space, and time, and Turing.
The new banknote's interesting features include a photo of Turing taken in 1951, a table and mathematical formula from Turing's influential paper "On Computable Numbers," which is considered rudimentary for computer science, and technical drawings for the British Bombe, a tool used to break enciphered messages during World War II.