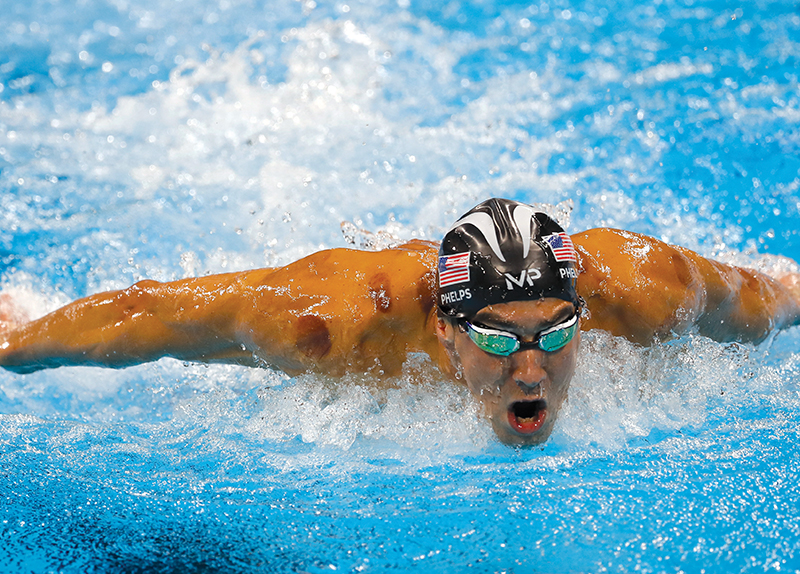 Michael Phelps raced a great white shark on the Discovery Channel program titled: Phelps vs. Shark: Great Gold vs. Great White. As a part of "Shark Week," the Discovery Channel set up a race between the fastest swimmer in the world and the greatest predator in the ocean.
Michael Phelps is one of the most successful Olympians of all time. He is a retired swimmer who earned a total of 28 medals including 23 Olympic gold medals. Phelps said "This is something I've been wanting to do for a while," and "I have raced the fastest swimmers on the planet...except for one."
In fact, it wasn't a real shark. Instead, it was a computer simulation, and it calculated the data collected from a real one. In order to compete with a great white shark, Phelps was given a specially designed wetsuit and fin, which mimicked shark skin. They raced 100m and Phelps finished in 38 seconds, while the simulated great white finished in 36 seconds.