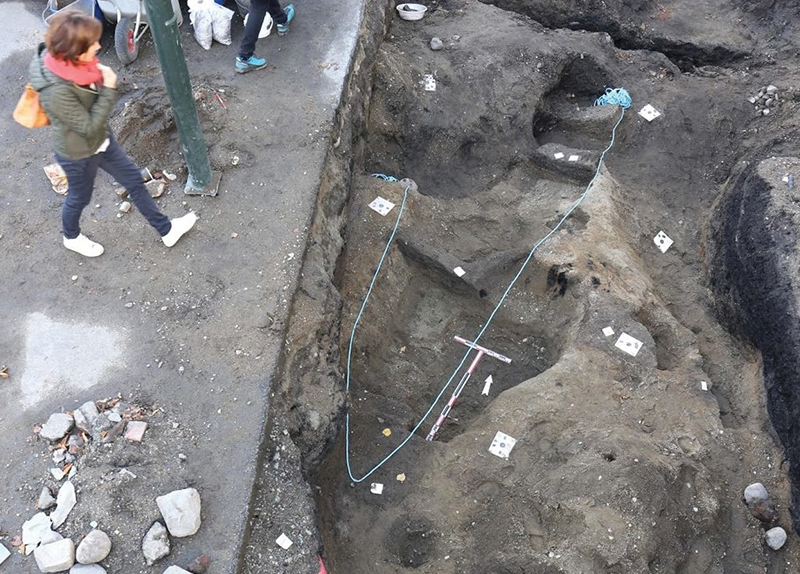 An incredible discovery has been found under the Norwegian city of Trondheim. Archeologists digging underneath the market square have managed to excavate the remains of a Viking boat grave.
The site has yet to be dated exactly, but experts from the Norwegian Institute for Cultural Heritage Research theorize that it forms part of a burial mound dating approximately 1,000-1,300 years in age. While little of the boat's structure has survived its long period in the earth, there are remnants of metal that formed part of the hull. These metal bolts and nails were found among the remains as well as a box, a key, and a spoon. However, the most exciting find was the discovery of bones among the wreckage. Scientists will now carry out DNA analysis to determine the nature of the bones.
In Viking culture, important individuals like military leaders were buried in their boats, along with their weapons and other possessions. It is hoped that this find will shed further light on the history of the Vikings in the region.