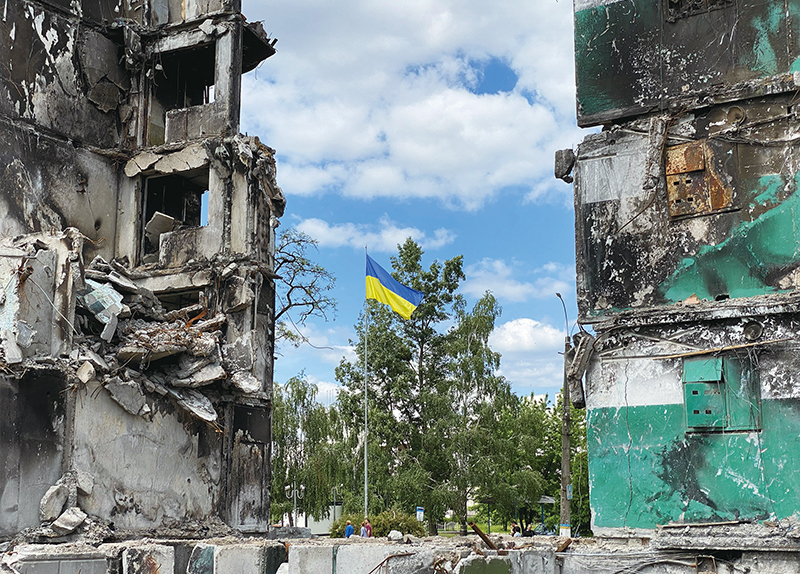 The Ukraine crisis has entered its second year, posing serious implications for those on the frontlines and global politics at large.
For one, the war has revitalized and expanded the North Atlantic Treaty Organization (NATO), with historically neutral countries such as Sweden and Finland applying for membership. On Feb. 28, Finland's parliament voted overwhelmingly in favor of legislation allowing the country to join the transatlantic defensive alliance.
Meanwhile, the U.S. has announced that it would increase the presence of American troops in Europe. NATO Secretary General Jens Stoltenberg stated that NATO would support Ukraine "for as long as it takes."
In 2022, China signed a joint statement with Russia stating an informal partnership. However, throughout the war, China has urged Russia to try and negotiate with Ukraine, suggesting that it would be willing to broker cease-fire negotiations.
On Feb. 18, Wang Yi, China's director of the Office of the Central Foreign Affairs Commission, presented a proposal to end the war. This public statement countered the conclusion indicated by U.S. intelligence, which had raised fears that China was preparing to send arms to Russia. The paper stated, "Dialogue and negotiation are the only viable solution to the Ukraine crisis. All efforts conducive to the peaceful settlement of the crisis must be encouraged and supported." The paper, however, also criticized the NATO expansion. In it, Beijing argued that NATO provoked Russia by expanding so close to Russia's borders. It further repudiated the potential use of nuclear weapons.
Wang visited Putin this week and stressed the importance of diplomatic negotiation. China's leader Xi Jinping is preparing to visit Moscow in the coming months, most likely to discuss the war in Ukraine.