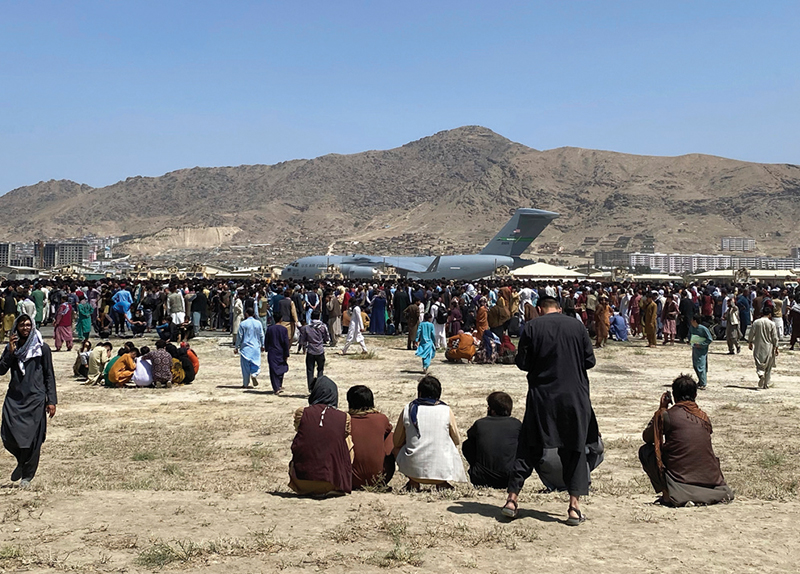 As the U.S. withdrew a majority of its troops from Afghanistan in August, the Taliban have once again taken power in the country. Many civilians have chosen to evacuate Afghanistan, as they fear that their lives are in danger due to the militant regime. Prior to being ousted by the U.S. military in 2001, the Taliban were feared by many in Afghanistan because of their strict rules and punishments for people who disobeyed them. This has caused many refugees to escape the country in fear of these rules being instituted again. Many countries around the world are now accepting these refugees for humanitarian reasons.
In August, around 123,000 civilians were evacuated by the U.S. military, including 5,500 Americans and around 73,500 Afghans or other foreign nationals. The U.S. may accept more refugees, but it hasn't confirmed an exact number yet. The U.K. has said that it will take in 5,000 Afghans this year, and it will continue to accept 20,000 more over the next few years. Canada will accept 20,000 refugees, and Australia will take in 3,000.
At the end of August, Korea transported a total of 390 Afghan civilians who had worked with Korean organizations. The group included workers, translators, medical staff, and engineers who had worked with the Korean Embassy in Afghanistan as well as some who had worked on humanitarian projects. These Afghan refugees have been called "allies" by the Korean government, and they will be granted long-term visas to continue living in the country.