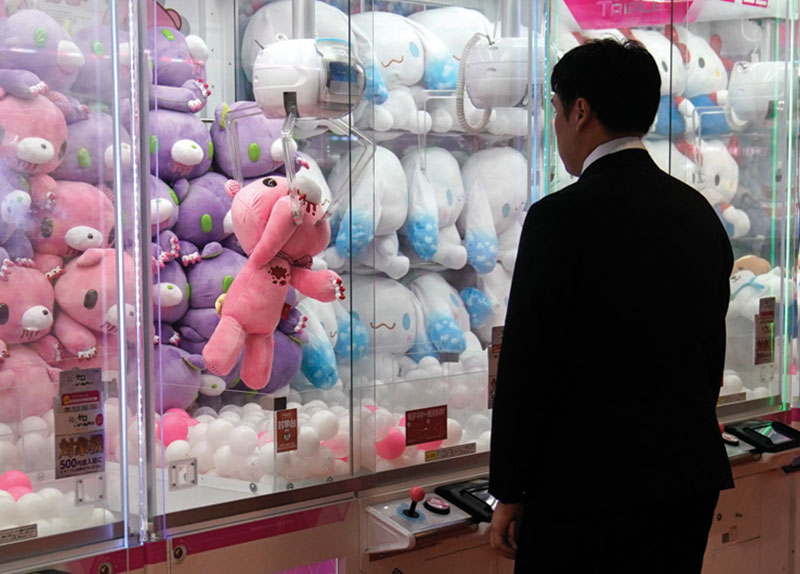 Crane games, also known as claw machines and UFO catchers, are popular all across the world, especially in Japan, where the prizes come in a wide variety. These machines are infamously known for being incredibly difficult to master. One man in Japan went viral after writing about his incident with one particular crane game on social media.
After 200 failed attempts at catching anything at a Sega arcade center, the man decided to call the police. He first posted on Twitter, "I couldn't win at all, so now the police are here." He then wrote, "Uh, the police are investigating the staff member who still hasn't won yet." So, what exactly transpired?
The man had convinced a staff member to see if the machine was malfunctioning. In front of the police, the staff member personally tried his hand at the game but failed 300 times. After moving the machine to a different location, he was finally able to catch a prize. The man won as well, and the police decided not to take any action.
In response to the incident, a spokesperson for Sega's public relations department released the following statement: "As a whole, crane games are meant to be enjoyed as a way for customers to try their skill and luck. They are played knowing that when they put money in, a prize may not necessarily come out. Of course, we strive to have our staff be aware of customers' situations, so if something seems off, you are welcome to call them over and have them assist you a little bit. That is a fundamental operation of our company."