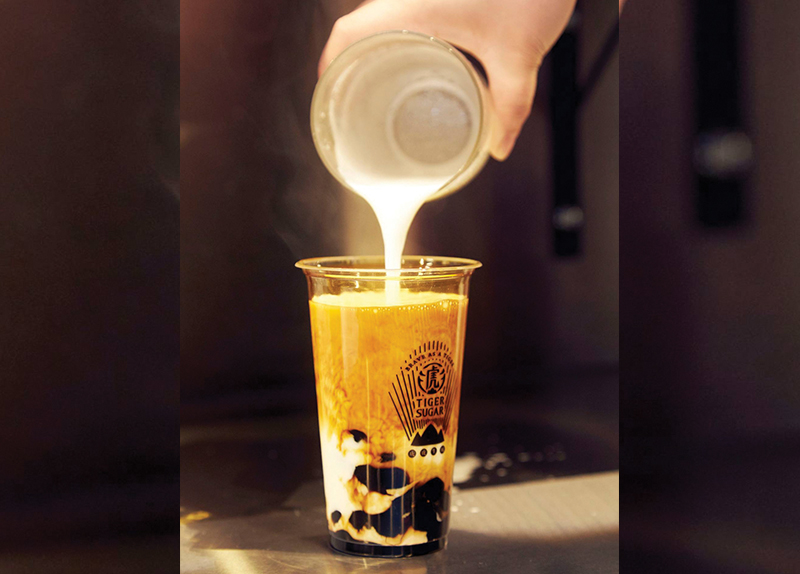 Korea and Taiwan aren't the only countries going through a black sugar craze. Black sugar milk tea, bubble tea, and lattes are all the rage in many Asian countries, including Singapore, where a new study about the sweet drinks was released. Apparently, black sugar milk tea is the unhealthiest type of milk tea in existence.
The study, published by Singapore's Mount Alvernia Hospital in early July, compared a variety of teas to test their effects on health. The researchers found that green and black teas were effective in reducing the risk of diabetes, arthritis, and cancer. However, when consumed in milk tea form, they can actually increase the risk of these diseases.
The unhealthiest type of tea, however, is black sugar milk tea with tapioca pearls. The drink is said to have 18.5 teaspoons, or almost 80 g, of sugar per serving, which exceeds an adult's recommended daily limit of 8 to 10 teaspoons. Children and teenagers are advised to limit their sugar intake to 5 teaspoons per day. In comparison, a single can of Coca-Cola contains about 35 g of sugar.
The second unhealthiest option is winter melon milk tea, which has around 16 teaspoons of sugar per serving. The hospital recommends changing the sweetness level of your order, but it is best to avoid these drinks altogether.