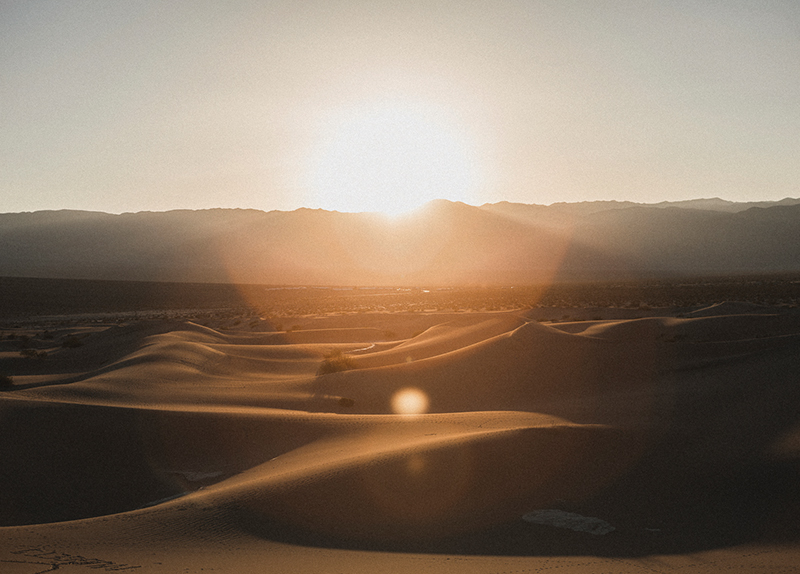 On Aug. 16, a weather station in California's Death Valley recorded an astonishing temperature of 54.4 degrees Celsius. Although the measurement still needs to be verified by the National Weather Service (NWS), it could be the highest temperature ever recorded on Earth.
The World Meteorological Organization (WMO) considers Earth's hottest known temperature to be 56.6 degrees, which was recorded in Death Valley as well on July 10, 1913. Furthermore, a temperature of 55 degrees was recorded in Tunisia in 1931. However, many experts have questioned these readings, saying they had "serious credibility issues."
Once confirmed, this year's record will be regarded as the world's hottest known temperature. Meteorologist Bob Henson said, "It's quite possible the Death Valley temperature set a new global heat record. The extreme nature of the surrounding weather pattern makes such a reading plausible, so the case deserves a solid review."
Henson continued, "There are nagging questions about the validity of even hotter reports from Death Valley in 1913 and Tunisia in 1931. What we can say with high confidence is that, if confirmed, this is the highest temperature observed on Earth in almost a century."
Meanwhile, many states have recently issued heat warnings. The NWS mentioned that "dangerously hot conditions" could increase the risk of heat-related illnesses, such as heatstroke.
The NWS said, "Drink plenty of fluids, stay in an air-conditioned room, stay out of the sun, and check up on relatives and neighbors. Young children and pets should never be left unattended in vehicles under any circumstances. Take extra precautions if you work or spend time outside."