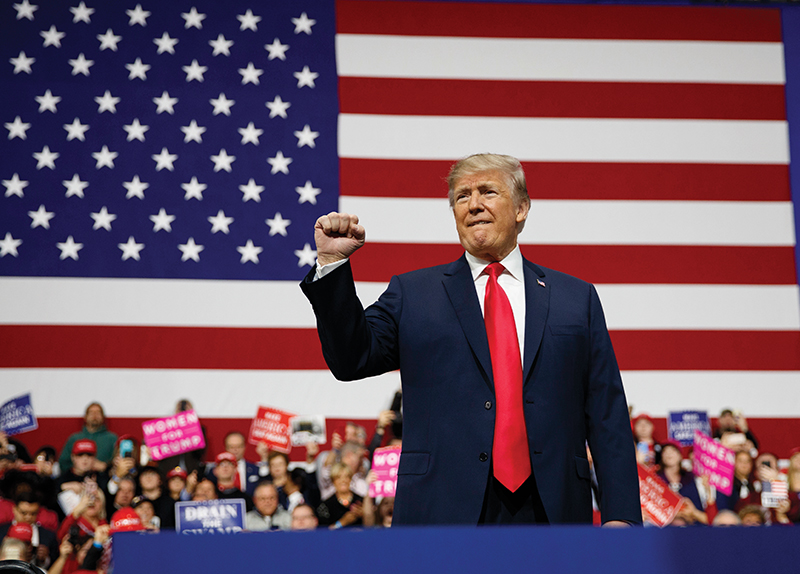 While defending his steel and aluminum tariffs proposal earlier this month, President Donald Trump said it has become "almost impossible" to do business with the European Union EU. The EU "has not treated us well," said Trump, at a press conference with Stefan Lofven, Prime Minister of Sweden and also an EU member. He suggested to push the import tax on steel up to 25% and 10% on aluminum. President Trump said this measure should be taken to protect domestic producers.
According to President Trump, countries like China ship steel to the U.S. via other countries that have more favorable trade conditions, putting US domestic businesses at a disadvantage. While many Republicans expressed their concern that the tariff proposal might trigger a trade war with the EU, President Trump said that under certain circumstances, "trade wars aren't so bad." Among the opponents of the new trade policy is Gary Cohn, Trump's economic adviser, who was announced to resign from the post, most likely due to his opposition to the president's proposal.
During his presidential campaign, Donald Trump promised to revitalize industrial production. The steel industry, which has seen a serious drop in employment-from 650,000 workers in the 1950s to 140,000 today, was among his promises. It is notable that the president now has more freedom to implement the tariff measures as the Commerce Department concluded in February that steel and aluminum imports pose a threat to U.S. national security.