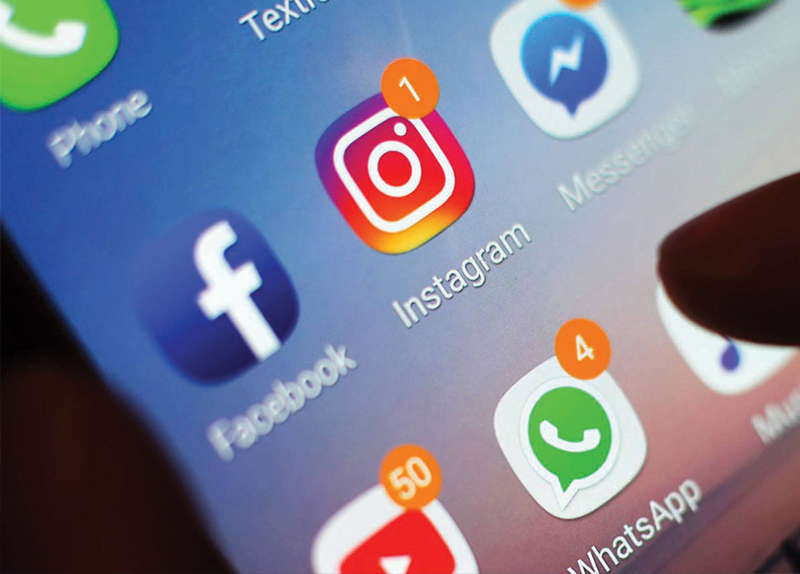 On Mar. 13, Facebook and Instagram users experienced sporadic service, and many users around the world were unable to access them at all.
On the day of the outage, many celebrities and companies went to Twitter to complain. Actress Lindsay Lohan thought her account had been compromised and wrote, "Instagram, please contact me."
Colton Underwood, who participated in the latest season of The Bachelor, wrote, "Yo, Instagram. I just went public with my girlfriend last night, and I have to post a few more pictures of us to be annoying and show her off. Can you fix yourself soon?"
Denny's, a popular restaurant chain, wrote, "Instagram and Facebook are down, but Denny's is always open."
Some people pointed their fingers at hackers, but according to Facebook, the eight-hour outage was due to a "server configuration change." The same issue also affected Instagram, which Facebook owns.
Facebook wrote on Twitter, "Many people had trouble accessing our apps and services. We've now resolved the issues and our systems are recovering. We're very sorry for the inconvenience and appreciate everyone's patience."
In 2008, Facebook went offline for about a day. Back then, the site only had about 80 million users. Now, there are about 2.3 billion Facebook users, making the recent outage the worst yet for the company.