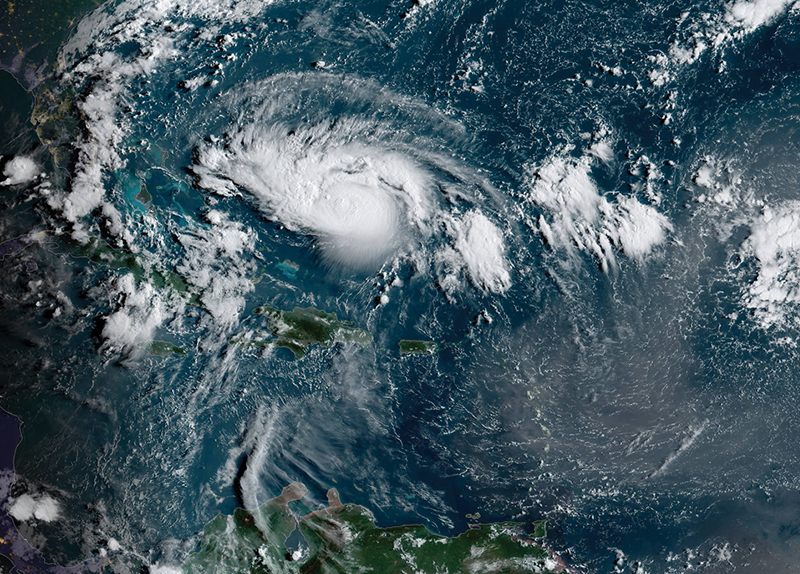 Hurricane Dorian developed from a tropical wave on Aug. 24 and dissipated on Sept. 10. It was the most powerful tropical cyclone to ever strike the Bahamas, killing 51 people. However, that's the number of confirmed deaths. Various news sources say the actual death toll may exceed 1,000, and approximately 1,300 people are still missing. The storm has also caused property damage worth around $7 billion (W8.3 trillion).
Anthony Ferguson, the commissioner of police, stated, "We recognize that many persons are presumed missing, and we anticipate the discovery of more deceased persons as the process of search and recovery progresses." He added that the Royal Bahamas Police Force is making every effort to "bring relief and closure to everyone."
Prime Minister Hubert Minnis said he is finalizing a plan to help evacuees. He said, "We want to ensure people are properly housed and not exposed to all the elements." At least 15,000 people are in need of shelter, food, and medical care.
Meanwhile, donations are continuing to pour into the country. The Cayman Islands has donated medical supplies, and M. Sevala Naik, India's high commissioner to Jamaica, has made a donation of $1 million (W1.19 billion).