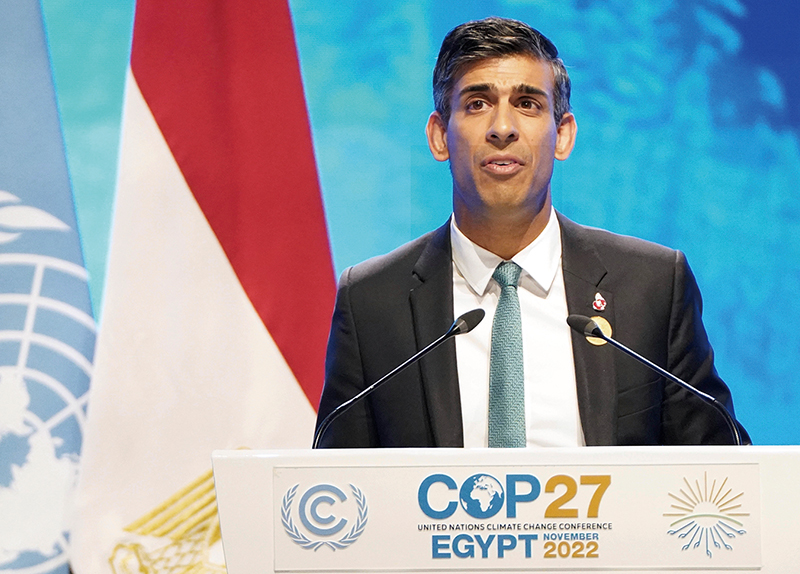 COP27, the United Nations Climate Change Conference, closed on Nov. 20. The conference was supposed to take place from Nov. 6-18 in Egypt but was extended for two days.
One of the biggest agreements reached was on "loss and damage funding." Almost 200 countries made a deal to give money to countries that will be affected the most by climate change. The governments involved in the deal will create a "transitional committee" to discuss how to utilize the funds. An update will be presented at COP28 next year. The loss and damage funding agreement was finalized on the final day ? after 48 hours of deliberation.
Pakistan's Climate Minister Sherry Rehman, who negotiated on behalf of the developing countries and China, said, "I am confident we have turned a corner in how we work together to achieve climate goals."
The leaders of some of the world's largest pollution-causing countries attended the conference. European Commission President Ursula Von der Leyen and British Prime Minister Rishi Sunak both spoke. Mohammed bin Salman, the crown prince of Saudi Arabia, also gave a speech. President Joe Biden also attended, along with U.S. Climate Envoy John Kerry. South African President Cyril Ramaphosa and German Chancellor Olaf Scholz were also in attendance.
However, the presence of the fossil fuel industry was felt at the conference. Many attendees were connected to the oil and gas industry. In fact, there was a 25 percent increase in fossil fuel delegates from last year.