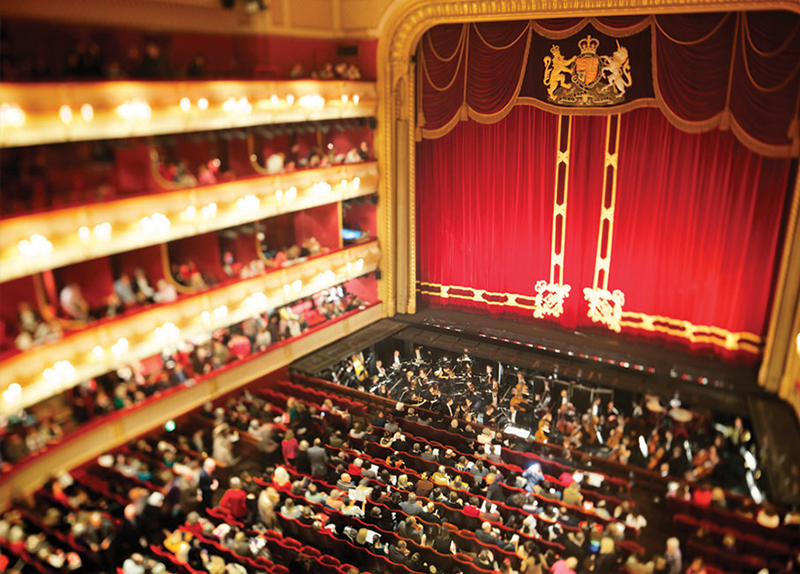 For religious music, many composers still composed anthems and services, which were characterized by their smaller scales, distinct from France's grand motets and the masses of other Catholic countries. The most representative works were the coronation anthems of John Blow and Henry Purcell. Following the Puritan Revolution, the Glorious Revolution, and the Bourgeois Revolution, music became a part of Britain's popular culture. Music spread to cafes, clubs, mansions, parks, and concert halls. This attracted many foreign musicians to Britain, where they could broaden their base.
George Frideric Handel, a German-born composer, was one of them. Handel's four coronation anthems, Zadok the Priest, Let Thy Hand Be Strengthened, The King Shall Rejoice, and My Heart Is Inditing, use texts from the King James Bible and were made to be played at the coronations of British monarchs. Originally separate works, they were later published as compilations.
In 1705, starting with the Queen's Theater, various opera theaters, academies, associations, and music-based charities were developed. Handel's Rinaldo, which made its theater debut in February 1711, was performed 15 times until June. Following this, Handel's newly composed four operas also gained popularity.
With the support of King George I, Handel launched the Royal Academy of Music, which was the best institute that sponsored Italian-style opera. It became the backbone of many musicians, providing them with a permanent orchestra and theater. The academy also supported the printing of music, which enabled the performance of high quality operas that rivaled those of Italy.