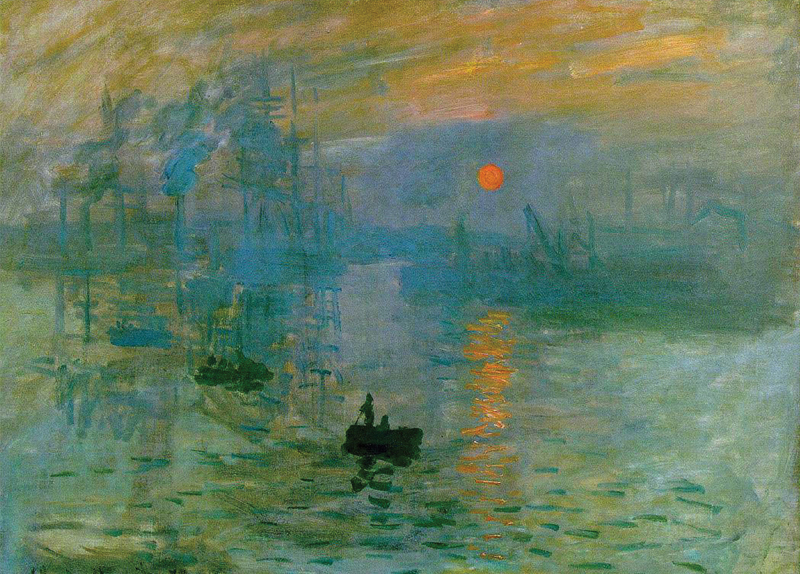 Claude Monet was born on Nov. 14, 1840 in Paris, France. His father was a merchant and wanted Claude to study business. However, Claude was interested in the arts at an early age, and his mother supported him. When his mother passed away in 1857, Claude suffered greatly. In 1859, he decided to pursue his artistic passion and enrolled at the Academie Suisse. He then served in the military from 1861 to 1862. After returning to Paris, he studied with Charles Gleyre and became friendly with other artists.
Impression, Sunrise was painted in 1872, and this title became the origin of the terms Impressionism and Impressionist. Monet captured the extemporaneous impression he felt when he looked out the port from his home town house in Le Havre. He painted this work with simple techniques, and named it simply as well. This work was displayed at the first exhibition of Impressionist artists in 1874. Critics gave unfavorable comments on their works and used the title Impression, Sunrise to mock them.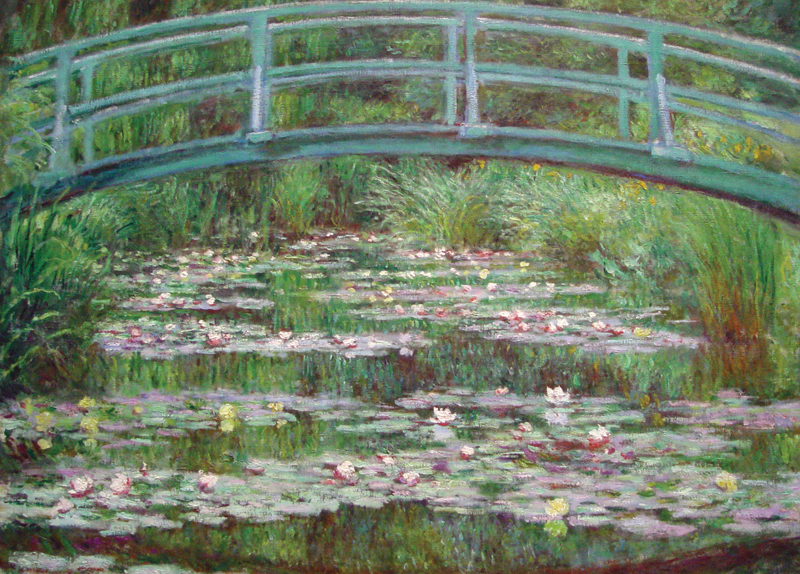 In 1890, Monet moved into a house in Giverny and started to grow his famous garden. He dug a pond and planted water lilies, water plants, irises, and other plants. He made a Japanese bridge across the pond. He hired six gardeners for maintaining the garden and he tended it as well. His Water Lily series was created here. He captured constantly varying impressions by the change of light and atmosphere. He left the world around 250 paintings of the Water Lily series.