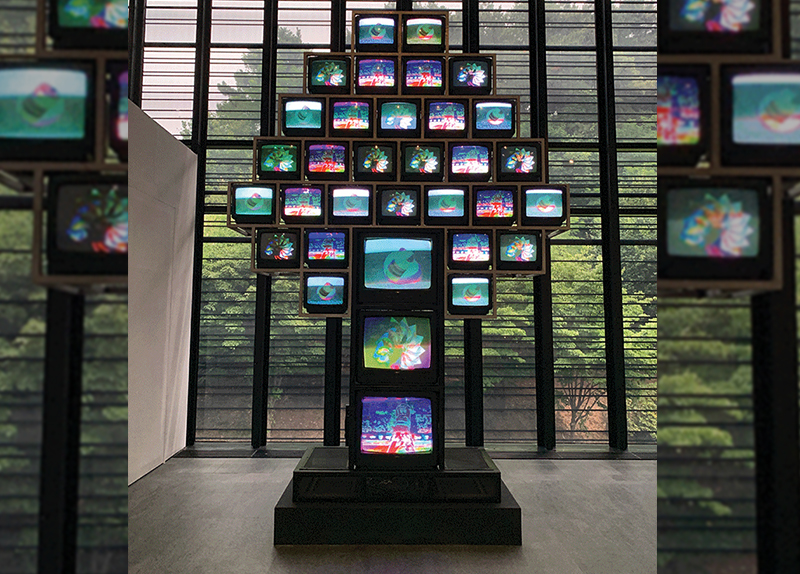 Because plastic products have brought great convenience to us, we use and discard huge amounts every day. We also ride many vehicles, such as cars, buses, trucks, and motorcycles, because of their fast speed. Unfortunately, such life patterns have put Earth in great danger, with serious changes in the climate and animals suffering from food and habitat losses.
To increase people's awareness of environmental protection, a special exhibition will be held at the Nam June Paik Art Center from July 5 to Sept. 22. This exhibition is called "Ecological Sense." It deserves significant attention, as it features many creative artworks produced by many renowned Korean and international artists. With these artworks, the exhibition aims to ask visitors whether it is reasonable for humans to take control of Earth, given that they are responsible for destroying the ecosystem.
One of the most famous artworks at this exhibition is called Apple Tree, created by Nam June Paik in 1995. From an ecological perspective, trees are necessary in our lives. As they store solar energy through photosynthesis, they produce oxygen that we, humans, need. Just like trees, televisions also play an important role in our lives, greatly influencing the way we think. Accordingly, Paik created Apple Tree, composed of 33 monitors showing various images, such as of the Olympic Games, buildings, forests, fish, and birds, to plant the importance of creating an environment where humans and nature can be in harmony in visitors' minds.