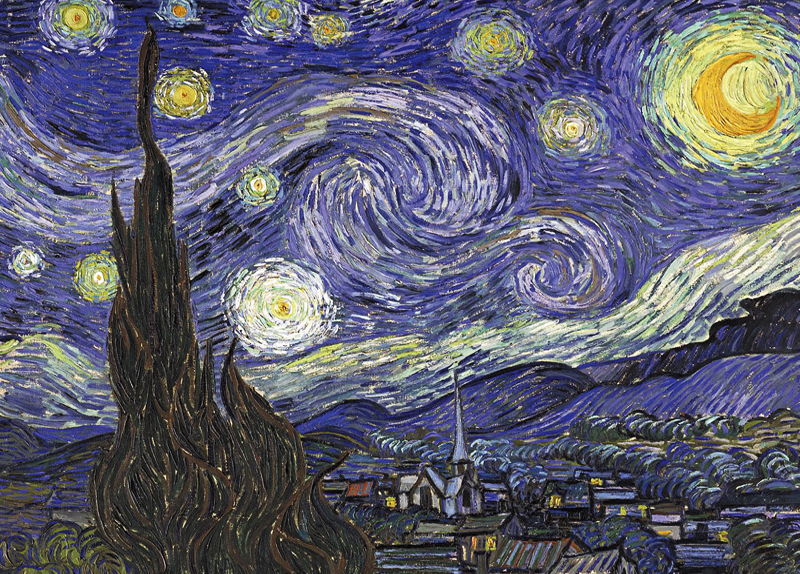 Vincent van Gogh was born on Mar. 30, 1853 in Groot-Zundert, Holland. His father was a Christian minister. Van Gogh had six uncles, three of them were art dealers. The Van Gogh family was involved in the arts and religion for generations. Young Vincent was quiet and serious-minded. He had worked as an art dealer and a missionary before he became an artist. He wanted to serve God and lead people to God through his paintings.
In 1882, he painted with oils for the first time, and he kept studying art. However, his paintings were not well received by people. Vincent regularly suffered from poverty and his younger brother Theo, who was an art dealer, helped him. On November 1887, Vincent and Theo met Paul Gaugin in Paris and became close. On February 1888, Vincent went to Arles in the south of France for relaxation. He persuaded Gaugin to join him several times and Gaugin finally came to Arles in October. While waiting for Gaugin, Van Gogh drew Bedroom in Arles.
Van Gogh and Gaugin sometimes argued heatedly about art and on Dec. 23, 1888, they had a sharp dispute. Vincent was angry and depressed, so he cut off his own ear. Gaugin left Arles and never saw Van Gogh again. In May 1889, Van Gogh put himself in a mental hospital near Arles. He kept painting in the hospital and The Starry Night was painted there. A year later, Van Gogh moved to Auvers-Sur-Oise near Paris. His depression got worse and on July 27, 1890, he shot himself in the chest and died.