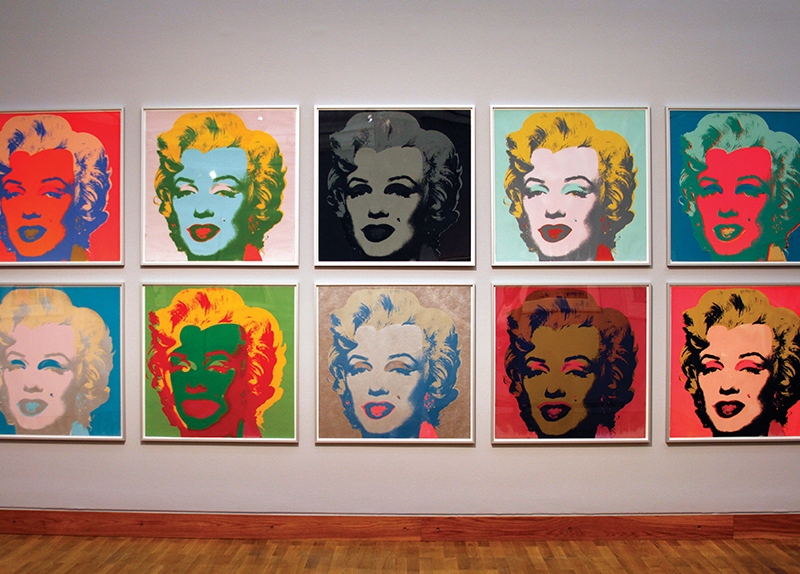 Andy Warhola was born to Czechoslovakian parents in Pittsburgh. His mother praised his creative and artistic talents, encouraging him to go to college after his father passed away. After studying pictorial design at Carnegie Mellon, Warhol moved to New York City where he began his career as a commercial illustrator. Though he gained recognition in the magazine industry and won numerous awards for his work, he decided to transition into become a fine artist.
Due to both Warhol's experience with commercial art and his personal interest in American pop culture, he began experimenting with including advertisements and comic strips in his work. His screen prints secured his spot as one of the pioneers of Pop Art, a movement that he pushed through blurring the lines between high art and commercial art.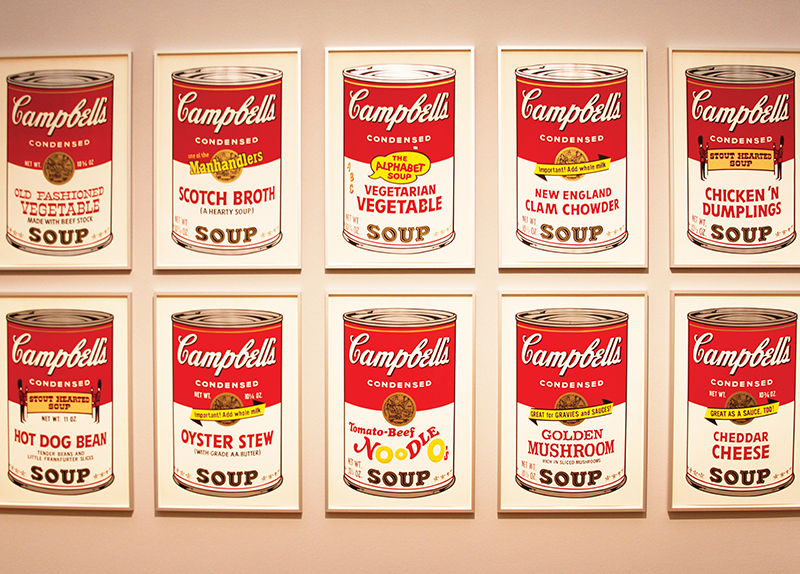 Campbell's Soup Cans, created in 1962, was significant for Warhol since he chose to paint everyday objects to connect with his audience. His work set out to both criticize and glorify consumerism and advertisement.
Gold Marilyn Monroe, 1962, was Warhol's expression of his own obsession with fame and celebrities. After obtaining a photo of Hollywood legend, Marilyn Monroe, he reproduced the image with a variety of colors until Monroe's face became a symbolic icon of its own.