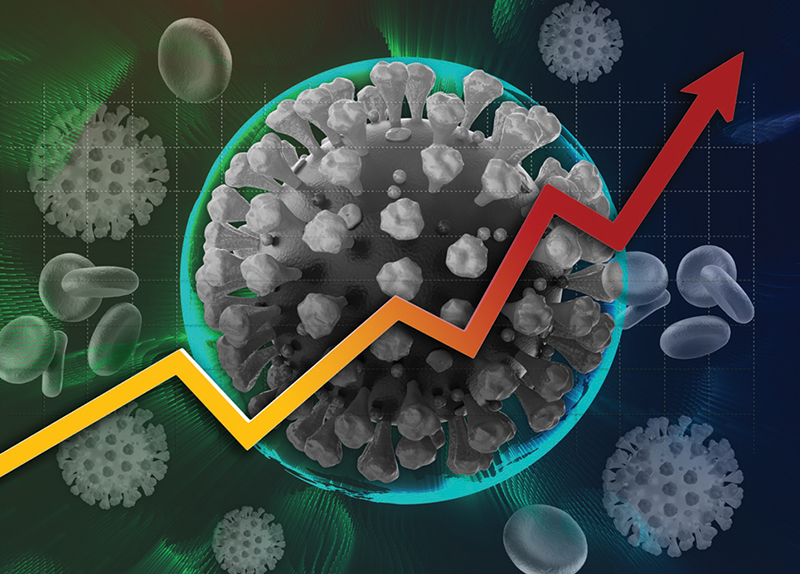 The global death toll from the COVID-19 pandemic officially surpassed four million people on July 7. This marks another dismal and depressing milestone in relation to the pandemic. The response has varied from country to country and has depended on the country's pandemic response, access to quality vaccines, and its population's willingness to follow certain rules, such as mask wearing and social distancing. The race for each country to vaccinate more citizens continues to rage on as the virus continues to spread and variants become diverse.
According to the Peace Research Institute Oslo, which based its research on reports from John Hopkins University, the number of total lives lost due to the pandemic is about equal to the number of people killed in battle in all of the world's wars since 1982. Additionally, the total is three times more than the number of people killed in traffic accidents around the globe every year. It is about equal to the population of Los Angeles or the nation of Georgia. Most officials believe that the four million number is a conservative estimate, as they assume not all numbers were reported and that some nations underreported or concealed a certain amount of deaths.
The news of this global death toll comes as the delta variant becomes the most widespread version of the virus in the U.S. It is now responsible for over half of the country's most recent infections. According to KBS, the delta variant has made up around 70 percent of all cases so far this month.