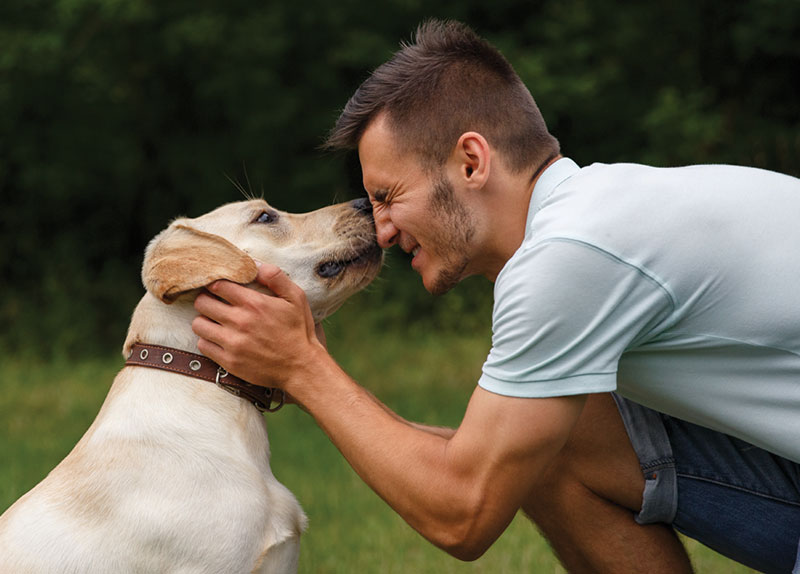 For centuries, dogs have been known as "man's best friend." From the German shepherd to the Afghan hound to the Japanese shiba inu, dogs of every shape and size can be found perched next to their owners in art from civilizations around the world going back centuries. But how did dogs end up by our side? Scientists have long assumed that it was humans that domesticated ancient canines, but recent evidence suggests that it may have been the other way around.
New evidence suggests that it was more likely wolves approached humans before humans approached wolves for companionship. For a long time, scientists assumed that some soft-hearted caveman took in some wolf puppies and raised them until Darwinian adaptations turned them from apex predators to floppy-eared friends. However, it is unlikely that humans living 15,000 to 40,000 years ago would have selected a carnivore requiring 4 kg of meat per day as their new "best friend." The wolf would have been a competitor for food or even a potential threat.
Many scientists think that it is more likely that dogs domesticated themselves ? a theory called "survival of the friendliest." In order to become appealing to humans (and potentially avoid becoming the victim of a spear or arrow), wolves developed fluffy tails, spotted coats, and even the ability to read human facial and body gestures.
The evidence is still out as to which theory is correct, but one thing is certain: Canis lupus familiaris make excellent pets and friends!