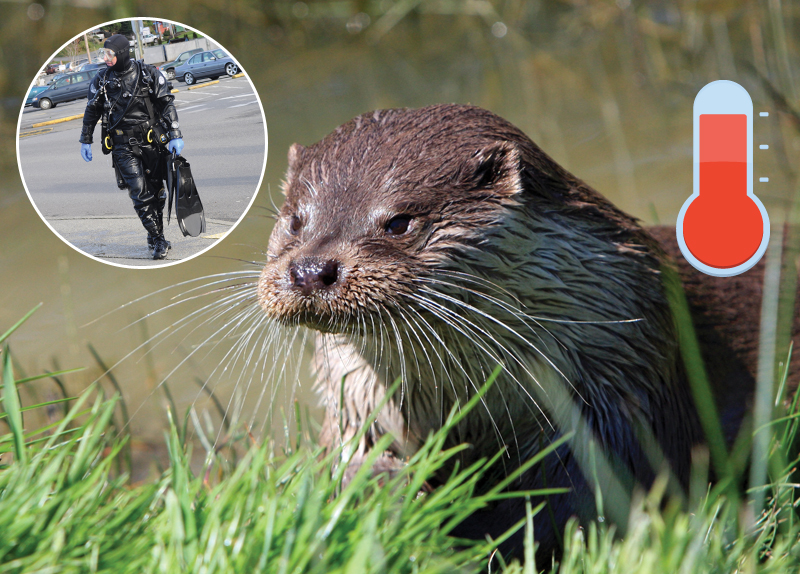 A scientific breakthrough has been made by mimicking what nature has been doing for years and years. For this discovery, researchers at the Massachusetts Institute of Technology (MIT) used the characteristics of otter pelts to improve a wetsuit's ability to retain heat.
Most arctic animals use layers of thick fur and blubber to trap heat in their bodies. Humans really lack this quality, and evolution has removed most of our body hair. We depend on clothing technology to help us survive in freezing conditions. MIT's scientists looked at beavers and sea otters that manage to function inside cold waters despite missing the protective blubber of other arctic mammals. They found the key was the pockets of warm air trapped between the hairs in their pelts - and air happens to be a superb insulator.
Humans have long taken materials from nature and integrated them into our technology. Using bones or leather, we created useful tools and clothing. However, this MIT study uses a practice called biomimetics where scientists take a concept from nature and artificially imitate it into new technologies. Biomimetics has presented innovations in fields of engineering, chemistry, and biology. By understanding the design of a living thing, scientists can implement those features into new devices. For example, an airplane's wings and tail are crafted from the shape of a bird, architects study ant farms to improve their building designs, and Velcro was adapted from a simple bur that stuck to a man's pants. Just like an otter's fur traps air, the researchers decided to create the synthetic wetsuit material. It shows how much we have yet to learn from our animal companions and their unique abilities.