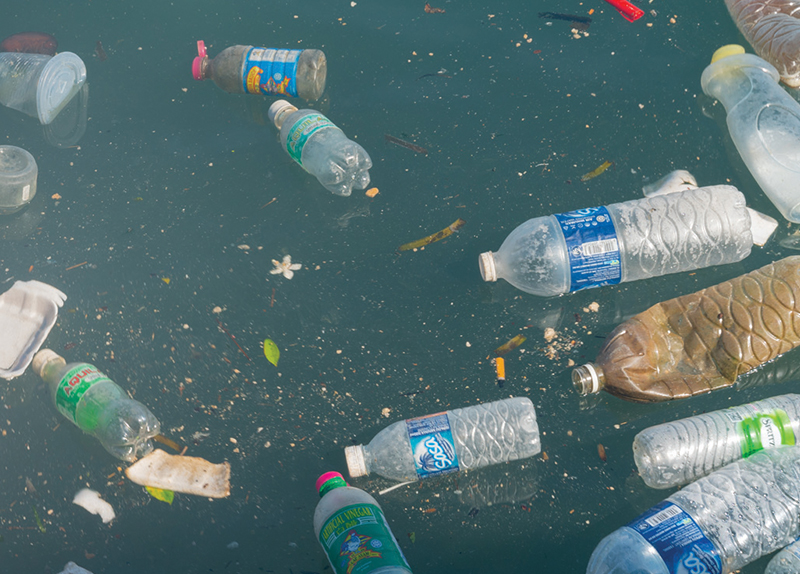 An international design firm, Margot Krasojevi? Architecture, has formulated an ambitious plan to turn the world's ever-increasing ocean plastic into an island that can sustain habitation. If actualized, the new "Recycled Ocean Plastic Resort" would float just off the coast of the Cocos (Keeling) Islands, removing much of the plastic that has been plaguing the archipelago's ecosystems for so long.
The artificial island will be designed as a self-repairing structure ? continuously capturing and repurposing the plastic in the ocean as buoyancy and construction materials. The reclaimed ocean waste will go into massive mesh bags that will be woven together and anchored to the ocean floor to provide a buoyant base that will gradually expand as more ocean waste is collected. Layers of silt and sand would be deposited over the floating landfill to create an environment that could support mangrove trees. The trees' roots will grow around the plastic-filled bags, giving the artificial island an extra layer of natural fortification.
Another major element of the island is the inclusion of an interlaced webbing made from a biodegradable "seeded" concrete fiber mesh that will spread out from the island like tentacles. These tentacle-like structures will expand and inflate as they absorb water, creating an artificial barrier that would help protect the island from ocean storms.
The interior will also be environmentally conscious and self-sustaining. For instance, the showers will provide filtered and distilled seawater that will be pumped into the facility using solar energy.
The end result will be a futuristic island resort that will continue to grow as more people come to rest and have fun. The guests would be given the choice to stay in either the canopied rooms or the camping grounds.