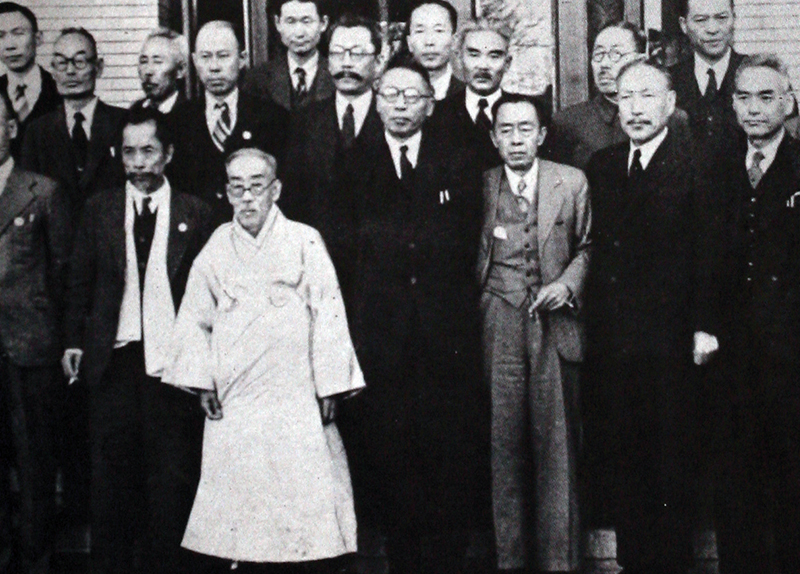 Cho So-ang (1887-1958) was an independence activist, politician, and educator who announced the declaration of a "Great Unified World Society" in 1917, which became the foundation of the Provisional Charter.
Cho was in charge of foreign affairs in the Provisional Government, engaging in diplomatic activities with its allies, including the U.S., the U.K., and China.
Cho's "Principle of Three Equalities" was significantly influenced by the "Three Principles of the People" by Sun Yat-sen, the provisional first president of the Republic of China. The latter focused on the principles of nationalism, democracy, and people's livelihood, which had a strong impact on the establishment of the Republic of China. Both the Republic of China and Korea had a clear impetus to construct a constitutional system more advanced than the Meiji constitution when the monarchial systems were replaced by democratic republic systems.
Cho, who studied law at a Japanese university, strived to follow the flow of globalization by studying countless new ideologies, including the Three Principles of the People, the ideology of great unification, Christianity's egalitarianism, the theory of social evolution of the West, and socialism. As a first-generation globalist, Cho endeavored to create an ideology that would fit us after weighing the benefits and drawbacks of both capitalistic and communist globalism, which sharply raced against each other.
From 1919 to 1921, Cho met countless political leaders, revolutionists, philosophers, and poets, including Rabindranath Tagore, an Indian poet, and discussed philosophical and political issues. Thus, Cho was able to develop a universal ideology essential not only for Koreans but for the development of overall mankind.