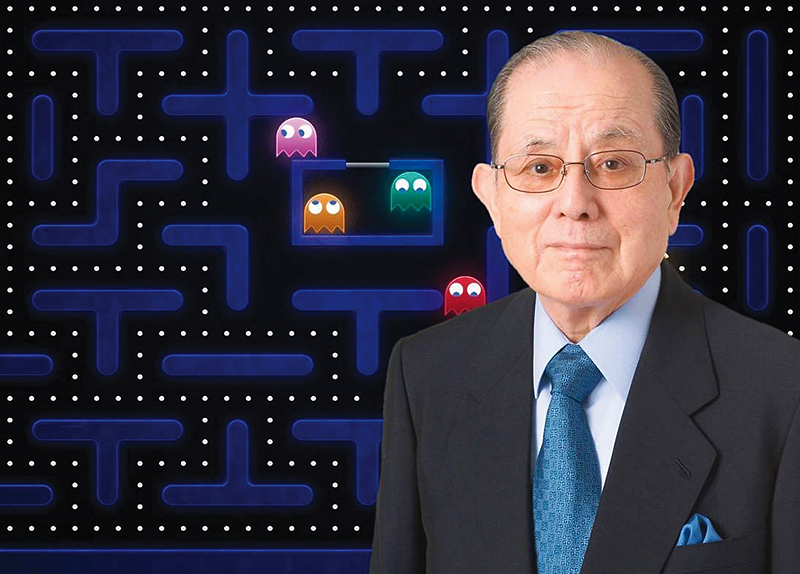 Pac-Man might not strike a chord with young people today, but it was the hottest arcade game back in its heyday of the 1980s. The so-called father of the game, Masaya Nakamura, died on Jan. 22.
Nakamura was born on Dec. 24, 1925, in Tokyo and graduated from Yokohama Institute of Technology in 1948. When World War II ended, he set up Nakamura Manufacturing in 1955 as a company that started out making children's rides for amusement parks or department stores. It was renamed Nakamura Amusement Machine Manufacturing Co., or NAMM Co., which eventually led to its present name of Namco being adopted in 1977.
His company soon expanded to making arcade games. Seeing that the arcade game market had great potential, he hired more software engineers to make original games. A nine-member team led by Toru Iwatani developed Pac-Man over the period of a year starting in April 1979, and based the game's concept on eating. Iwatani reportedly got the idea for Pac-Man while eating a pizza. The game got its name from the Japanese phrase paku-paku taberu, in which paku-paku is the sound of the mouth when widely opened and then closed rapidly.
Pac-Man was released in 1980 to become one of the most profitable video games of all time as well as an icon of pop culture in the 1980s. The game sold more than 100,000 units in its first year. Ms. Pac-Man followed a year later, and by 1982, "Pac-Man fever" had gripped America, inspiring a cartoon series and a hit song "Pac-Man Fever," which reached No. 9 on the Billboard Hot 100 chart. Home gamers bought seven million copies of Pac-Man for the Atari 2600 game system.
Nakamura said in a 1983 interview that he never expected Pac-Man to enjoy the mega success that it did, though he thought it would be successful. He received medals from the Japanese government and was inducted into the International Video Game Hall of Fame in Ottumwa, Iowa.