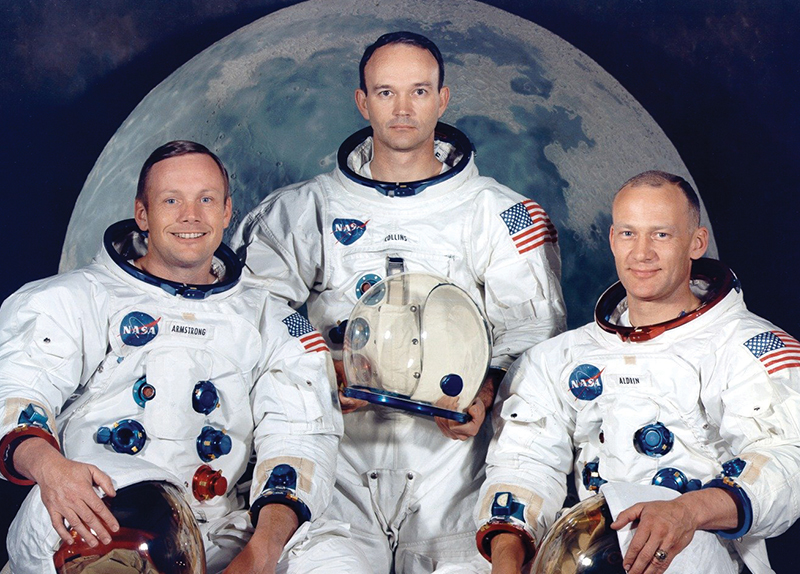 This year marks the 50th anniversary of the first humans landing on the moon, on July 20, 1969, which was part of NASA's Apollo 11 lunar mission. The crew included Neil Alden Armstrong (1930-2012), an American astronaut and aeronautical engineer who was the first human to step on the moon's surface.
Armstrong developed an interest in aeronautics at an early age and earned his student pilot's license at age 16. He studied aeronautical engineering at Purdue University on a U.S. Navy scholarship, which also offered him training as a pilot in the Navy. He served in the Korean War, where he flew 78 combat missions. After a few years of re-attending college, Armstrong joined the National Advisory Committee for Aeronautics (NACA), which later became the National Aeronautics and Space Administration (NASA). The scope of work he covered included serving as a test pilot and an engineer.
In 1969, Armstrong joined NASA's first manned mission to the moon as a commander, along with Michael Collins and Edwin E. "Buzz" Aldrin, piloting the Apollo Lunar Module to the moon's surface. As he exited the Lunar Module, he famously said, "That's one small step for man, one giant leap for mankind," which was broadcast on live TV to a worldwide audience. Armstrong and Aldrin collected samples and conducted experiments for about two and a half hours while Michael Collins flew the command module Columbia alone in lunar orbit.
Apollo 11 successfully fulfilled a national goal that President John F. Kennedy proposed in 1961.