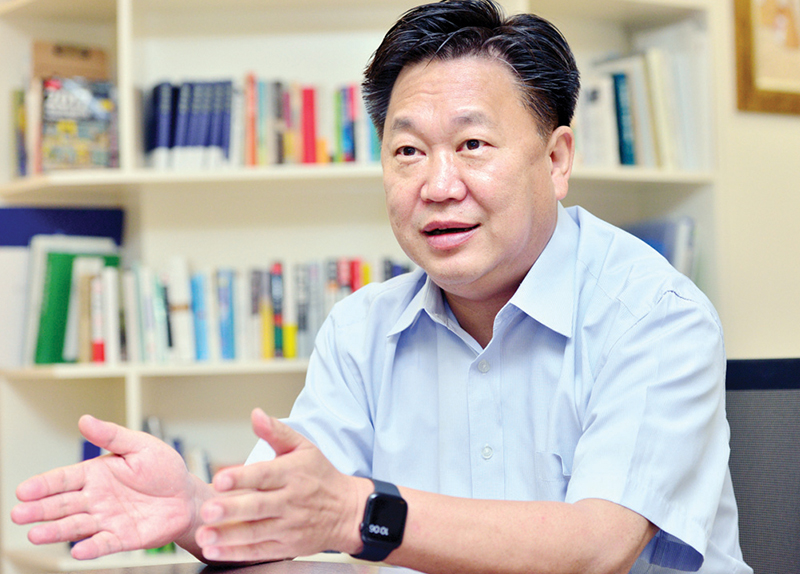 John Lee, the CEO of Meritz Asset Management, is also known as Korea's Warren Buffett for actively sharing his 30 years of experience as a fund manager. Although he didn't have any investment experience, he began his career by supporting a foreign management company to successfully launch in Korea.
Lee says finding companies with great potential is crucial. He was in charge of an asset management company in 1991, and he bought Korean stocks that were undervalued by others. However, it was a huge success, as he gained a cumulative return of 1,600 percent.
"I hope many people are interested in understanding economy and capitalism. And I hope investing is going to be a part of everyday life," Lee said. He now has his own YouTube channel, which has over 220,000 subscribers, and he is sharing his knowledge to help break people's financial illiteracy.
According to Lee, changing the negative perception of stocks is the key to being successful. He once pointed out that many Koreans invest in real estate and most of them are passive in stocks. Lee argued that you should always have the mind of a business partner. Instead of checking stock prices every day, he suggested consistently researching to find companies that you can benefit from in the long term.
In 2008, the Ministry of Knowledge Economy awarded John Lee and his team members for their outstanding contribution to bringing foreign investment to Korea. He was also awarded by the Financial Services Commission for contributing to the Korean capital market in 2009.