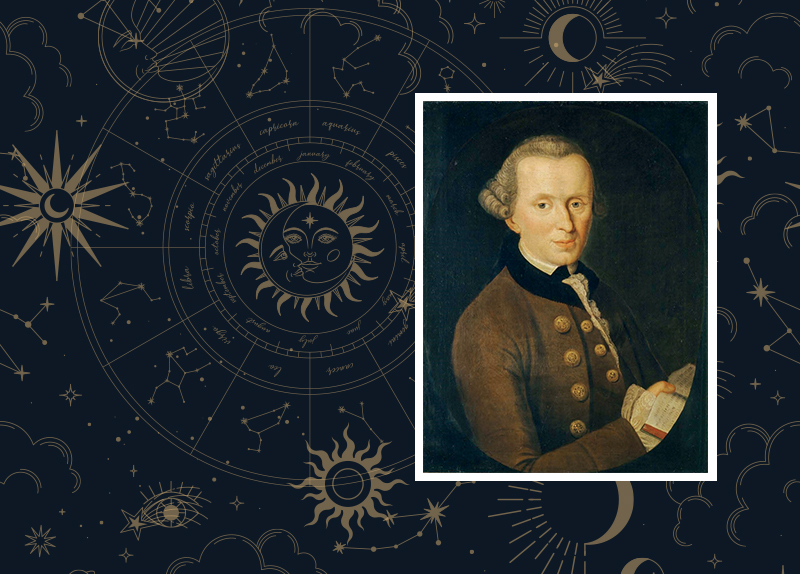 Immanuel Kant was a philosopher who lived during the Age of Enlightenment.
Born in Konigsberg, Prussia, in 1724, Kant grew up in a religious and academically inclined household. His father stressed education and encouraged his son's intellectual curiosity. In 1740, Kant enrolled at the University of Konigsberg, where he developed an interest in philosophy, mathematics, logic, metaphysics, ethics, and natural law.
Kant's philosophy is famous for its emphasis on the importance of the human mind in comprehending the world. He believed that our knowledge does not merely reflect the world but is shaped by our own experience and interpretation.
One of Kant's best-known works is the Critique of Pure Reason. In it, he emphasized empiricism ? a view that all learning came from only experience and observations. It claims that particular questions, such as the existence of God, were beyond the realm of human knowledge.
Kant made significant contributions to ethics. He argued that morality must be based on reason and that moral principles should not bank on specific circumstances or personal preferences.
Kant also had views on aesthetics. He believed that beauty is an essential part of the human experience. Kant argued that we experience beauty when we perceive a harmony between the sensory and intellectual aspects of an object.
Kant's ideas in philosophy, ethics, and aesthetics have had a significant impact on the development of human rights and social justice. Kant forever changed the way people viewed the world.