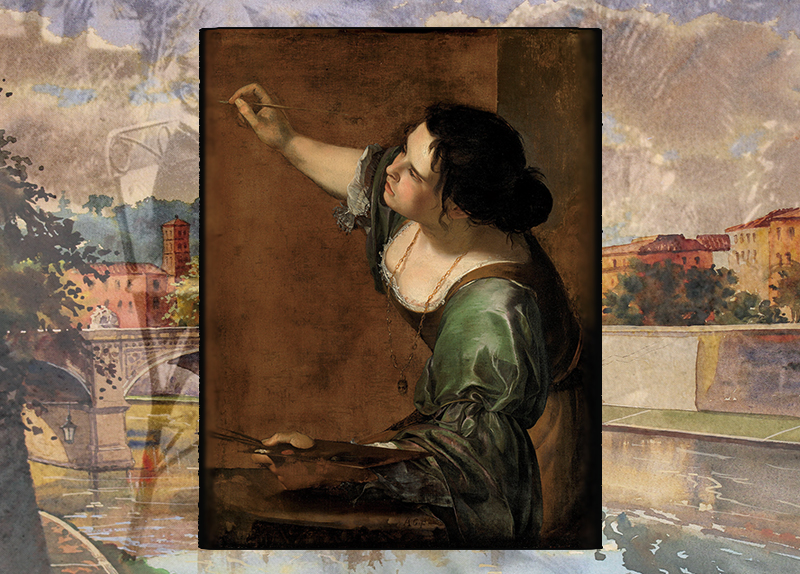 Artemisia Gentileschi was an Italian painter born in 1593. She studied under her father, Orazio Gentileschi, who was heavily influenced by the style of Caravaggio ? one of the most revolutionary Baroque painters in history. Gentileschi's first-known painting is known as Susanna and the Elders, which she completed when she was just 17 years old.
Gentileschi joined Florence's Academy of Design, and she was the first woman to do so. This was during a time when women had few rights and opportunities to receive artistic training, so her attendance was remarkable. During her time there, her style evolved significantly. She first started off by painting like her father, but she began to use more brilliant colors, and she also enjoyed vivid contrasts between light and dark tones. Gentileschi also began painting historical subjects and enjoyed painting these more than still-life paintings and portraits. She enjoyed painting mythical and biblical subjects.
After spending some time painting in Rome, Venice, and Naples, she moved to London in 1630 where she met her father. At the time, her father was painting for King Charles I. Together, they painted the ceilings of the Great Hall of the Queen's House. In 1639, her father died, and Artemisia became more popular than her father. Not much is known about her life after her father's death, but she moved back to Naples where she continued painting until her death in 1652 or 1653. Today, we celebrate her as a powerful female figure who broke many of the rules of her time and became one of history's most progressive painters.