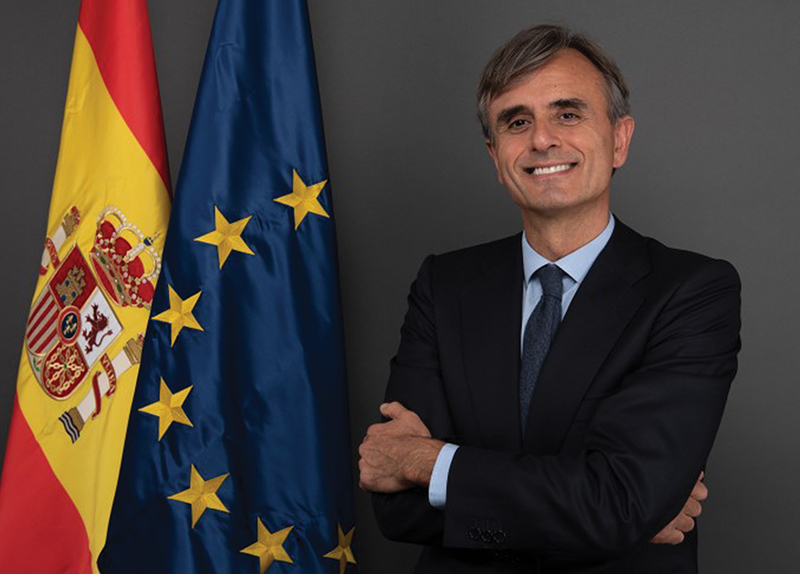 Juan Ignacio Morro is the Spanish ambassador to Korea and has served for three years. He stated in an interview with Arirang TV last year that he is planning to enhance the economic relations between Korea and Spain, as 2020 is the 70th anniversary of the establishment of diplomatic relations between the two countries.
He first came to Korea as a diplomat in 1994, and he always wanted to come back as an ambassador after returning to his homeland.
Morro says the relationship between the two countries could be stronger. He is concerned that Koreans tend not to consider Spain as a business partner when they talk about expanding their markets to Europe.
He strongly recommends Korean entrepreneurs to cooperate with several Spanish infrastructure companies that specialize in renewable energy. He stated that he is even planning to organize a conference to gather Korean and Spanish companies to exchange knowledge this year.
"We also have great opportunities in culture, in tourism and language, fields in which the Korean population is very interested," Morro said. In 2019, about 630,000 Korean tourists visited Spain. In addition, he is promoting Spanish language certification, which is becoming more popular among Korean college students.
Entrepreneurs may hesitate to expand their businesses due to the spread of COVID-19, but business and investment opportunities in Spain have not changed due to the pandemic. Anyone can still travel to Spain as long as they follow the guidance of the Foreign Ministry and the Ministry of Health.