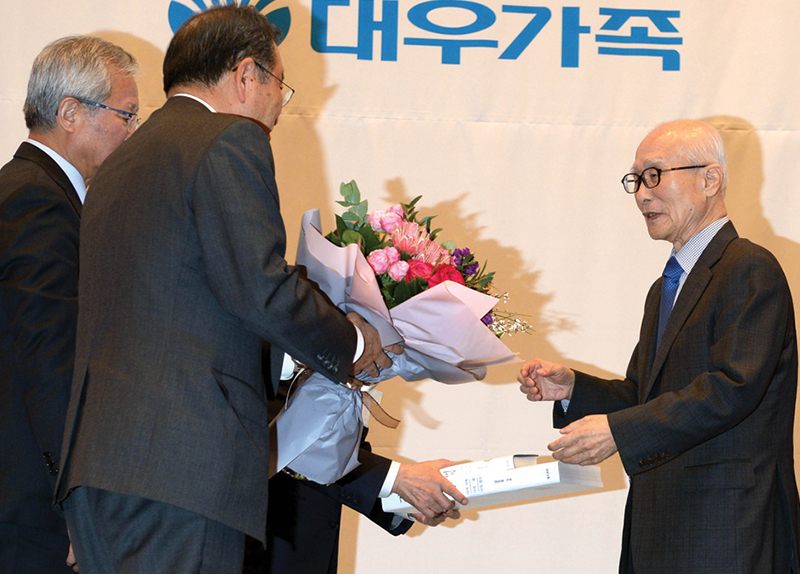 Kim Woo-jung, born in 1939, the founder and chairman of the Daewoo Group, one of Korea's conglomerates that expanded throughout the late '60s to '90s, died on Dec. 9.
During the Park Jung-hee administration, Daewoo benefited from government-sponsored cheap loans based on potential export profits.
In response to the government's actions towards emerging competition from other countries in the '70s, Kim was forced into shipbuilding, and Daewoo soon gained price competitiveness in producing ships and oil rigs.
During the '80s, the government loosened its protectionist import restrictions and encouraged free market trade. Daewoo established joint ventures with U.S. and European companies, expanding exports of goods like defense products and semiconductor design and manufacturing. It also ranked as the seventh largest car exporter and the sixth largest car manufacturer in the world, helping Korea's wavering companies turn around.
When most chaebols were cutting back during the 1997 Asian financial crisis, Daewoo added 14 new firms to its existing 275 subsidiaries, which cost the group a total of W550 billion, driving the company, the second largest conglomerate in Korea, to go bankrupt, with debts of about W50 trillion.
After fleeing to Vietnam, Kim returned to Korea in June 2005, when he was promptly arrested with charges including organizing accounting fraud worth W41 trillion. On May 30, 2006, Kim was sentenced to 10 years in prison after being convicted of fraud and embezzlement.
As a result of reorganization after the crisis, some Daewoo subsidiaries survive today.