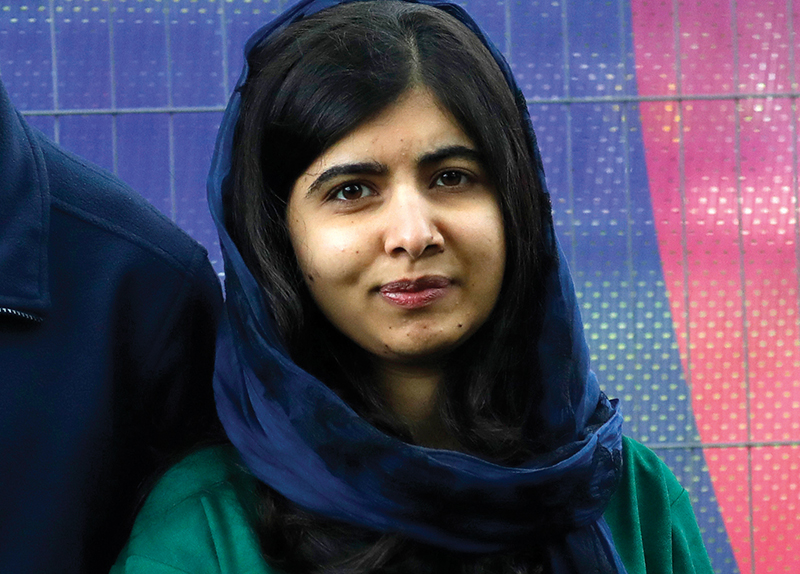 Malala Yousafzai was born in Pakistan in 1997. Malala's region was ruled by the Taliban, who banned girls from attending schools. Hundreds of girls' schools were blown up during this time.
At the age of 12, the BBC invited Malala to write a blog anonymously on her experiences. This was extremely dangerous, so she had to handwrite her posts, which were then passed on to a reporter. He would then scan her writing and email it to the BBC. This was the beginning of her activism. She was then featured in a documentary. By the age of 12, she was speaking publicly on the issues she had faced and received several important awards.
Before long, Malala began to receive death threats. In 2012, a Taliban gunman shot her on a bus and injured her severely. She was transported to England in order to receive better treatment. She was in a coma for a week before her body began to respond to treatment.
World leaders and celebrities condemned the violence. Aware of the risk on her life, Malala's family decided to permanently settle in England. At the age of 17, she became history's youngest recipient of the Nobel Peace Prize. Malala finished high school and went on to graduate from Oxford in 2020. She still continues to speak out on women's issues and has even spoken at Harvard and the United Nations. "Let us wage a global struggle against illiteracy, poverty, and terrorism," she said in her speech to the UN. She continued, "Let us pick up our books and pens. They are our most powerful weapons."