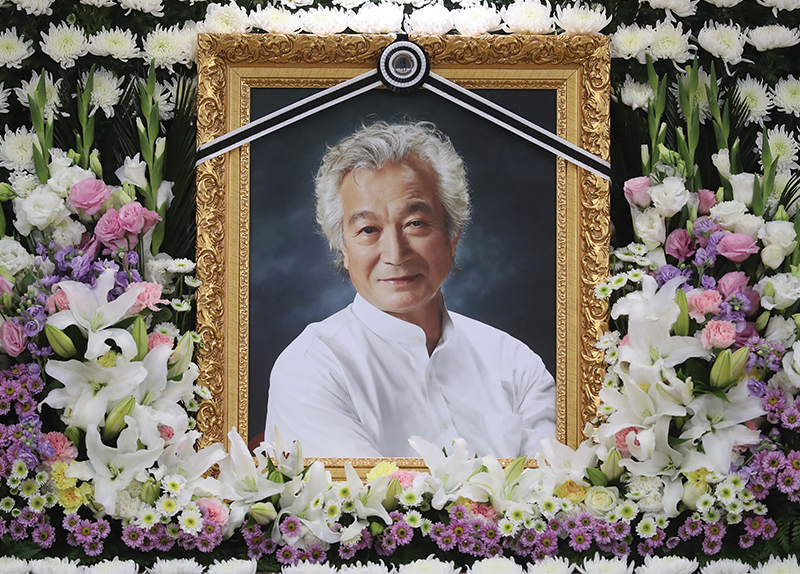 On Nov. 4, 81-year-old Korean actor Shin Seong-il passed away. Last year, he was diagnosed with lung cancer and underwent chemotherapy. He was one of the most legendary actors in Korea and was often called the country's "James Dean."
Born in Daegu in 1937, Shin made his film debut with A Romantic Papa in 1960. It is said he was chosen out of 2,640 other actors to star in the film. Immediately, Shin became Korea's biggest heartthrob, and he has appeared in more than 500 films, including Barefoot Youth and Winter Woman. During his prime, he appeared in about 65 films a year.
Shin is regarded as an important figure who changed the landscape of the Korean movie industry. In 1979, he became the chairman of the Korean Actors League and worked hard to develop the country's movie industry. Shin has received a great number of awards, including several Blue Dragon Film Awards, Baeksang Arts Awards, and Grand Bell Awards.
Director Park Chan-wook once said, "If there is Toshiro Mifune in Japan, Marcello Mastroianni in Italy, Gregory Peck in America, and Alain Delon in France, we have Shin Seong-il." He added, "Without understanding Shin Seong-il, it is hard to get a grasp of either Korean film history or Korean modern cultural history." Shin will always be remembered as one of Korea's greatest movie stars of all time.