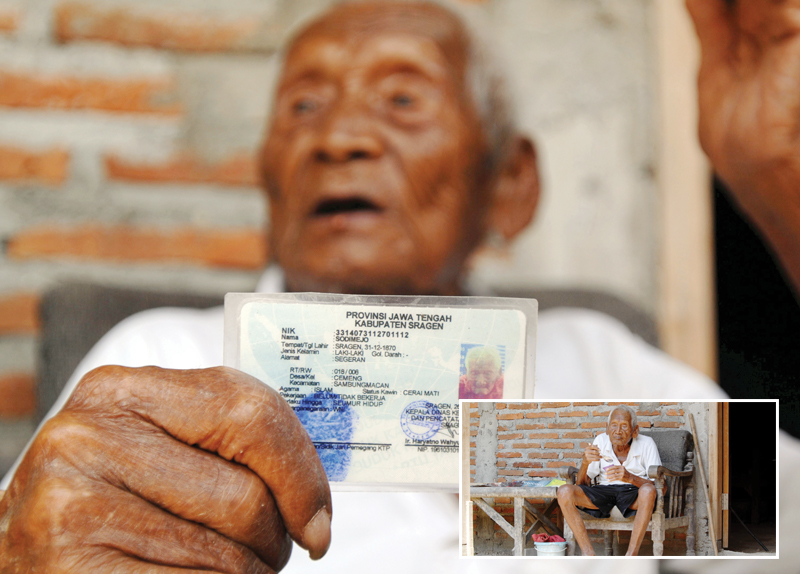 Born on Dec. 31, 1870, 145-year-old Indonesian Mbah Gotho is reportedly the world's oldest living person. The centenarian first prepared for his death in 1992 by having a gravestone made, but 24 years have gone by and he remains alive.
Gotho has official documentation that proves his age and the Indonesian records office reaffirmed his date of birth. Unfortunately, record authorities like Guinness World Records will not officially acknowledge Gotho's age due to the lack of third-party verification.
Nevertheless, reaching Gotho's age can still be considered a remarkable feat. The chain-smoking centenarian said there was no secret to his longevity besides relaxing and taking it easy. Moreover, his long life can be considered more of a curse than a blessing at this stage in time.
Gotho has outlived all 10 of his siblings, four wives, and children. Due to his increasingly frail status, he must be spoon-fed and bathed by others. He spends most of his time listening to the radio because his eyesight is too weak for television. When asked for what he desired, Gotho answered, "What I want is to die." He will most likely have to wait longer, however, because according to his grandson, Gotho is in good health besides his poor vision and hearing.
The current record for longest confirmed lifespan is held by French centenarian Jeanne Calment, who passed away at the age of 122 in 1997. If Gotho's claims are entirely true, he has surpassed the official record holder's age by 23 years.