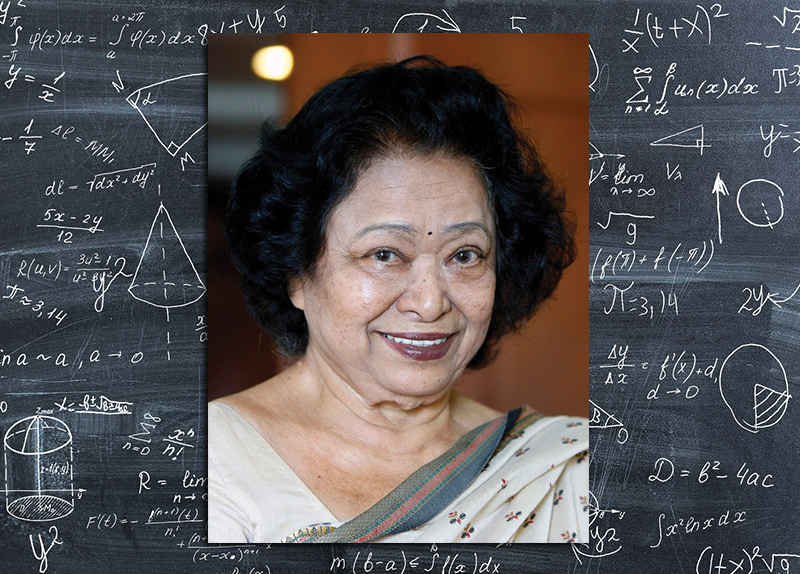 Shakuntala Devi was born in Bangalore, India, in 1929. One day her father was doing a magic trick for her. She was only 3 years old, but he could not trick her because she could simply memorize the cards. Her father was shocked to discover this talent, and he took her on roadshows to show people her abilities. When she was just 6, she went to the University of Mysore and displayed her mathematical abilities to a shocked crowd. Nobody could believe what this little girl could do without any proper schooling.
In 1988, she was studied by a professor from the University of California, Berkeley, named Arthur Jensen. Jensen gave her tasks like finding the cube root of 61,629,875 or the seventh root of 170,859,375. Jensen could not even write down the answers in his notebook himself before she yelled out the answer.
The next year, she went on a tour to Southern Methodist University. There, she gave the 23rd root of a 201-digit number in just 50 seconds. A computer from the U.S. Bureau of Standards confirmed that her calculation was correct. She had answered even faster than the computer.
In 1980, Devi calculated 7,686,369,774,870 × 2,465,099,745,779 in front of an audience at Imperial College in London. She gave the answer of 18,947,668,177,995,426,462,773,730 in just 28 seconds. This event earned her a spot in the Guinness Book of World Records.
Devi passed away in 2013 from health problems. But, in India and all over the world, she is a legend for her phenomenal abilities as the world's fastest human calculator.