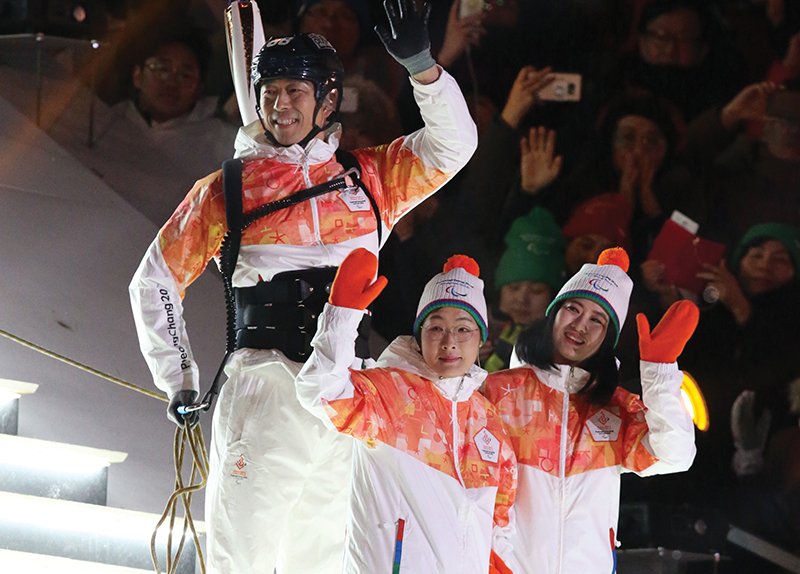 The 2018 PyeongChang Paralympic Games are currently taking place in Korea. Many athletes with disabilities are giving hope to people with their inspiring stories.
Shin Eui-hyun was run over by a truck and lost his two legs. He was frustrated that he had not seen anyone or gone outside for 3 years. In October 2009, after he met the wheelchair basketball player, Yoon Jeong-moon, his life changed. Shin was inspired and started to play wheelchair basketball. In 2015, he joined the Chang Sung Construction Nordic Ski Team. At the Nordic Ski World Cup in 2017, he won a gold medal in the cross country 5km and 15km events. Shin Eui-hyun recently won the bronze medal for the biathlon at the PyeongChang Winter Paralympics.
Yang Jae-rim lost her sight because of neuroretinopathy soon after being born. Her parents encouraged her to ski and she started in 2010. For blind skiers, a "guide runner" is needed to act as the blind skier's eyes. Go Eun-sori, a promising professional skier, decided to help Yang as her guide runner. They ranked 4th at the 2014 Sochi Winter Paralympics. The two communicate through wireless headsets when they ski, and in order to perfectly be in sync, they train and live together. Yang Jae-rim and Go Eun-sori finished their first competition in the Giant Slalom, placing 9th out of 11 competitors.