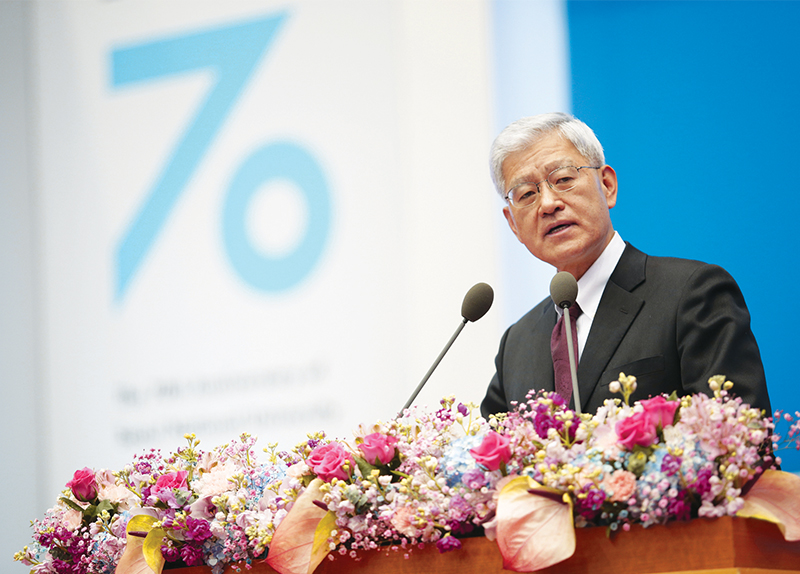 Tim Haahs is a licensed professional engineer and registered architect in the United States. He is the president and founder of Timothy Haahs & Associates, Inc., which specializes in the planning and design of parking and mixed-use structures.
Haahs lived in a leprosarium in Busan that his father ministered. He was always bullied at school, but this was just an everyday thing for him. After living in a leprosarium for 14 years, his family moved to the United States. When Haahs turned 30, he became an executive of a construction company. He had everything at that age: an executive position at work, a nice house, a nice car, and a great family.
However, while he was driving on a highway with his wife, he fell unconscious and was told that he needed a heart transplant. After a couple of years, they found a heart for him, but Haahs gave it to a woman who had just arrived in the hospital after a car accident. She otherwise would have died in a few days. Haahs fell unconscious again and received a different heart that wasn't right for him.
He has received three heart transplants so far. Since the first operation, Haahs has started his own company, prioritizing helping the community rather than profiting according to his firm's mission statement, "We exist to help those in need." He has earned many recognitions and awards, including Entrepreneur of the Year by Ernst & Young in the Real Estate and Construction category, for the Philadelphia region.