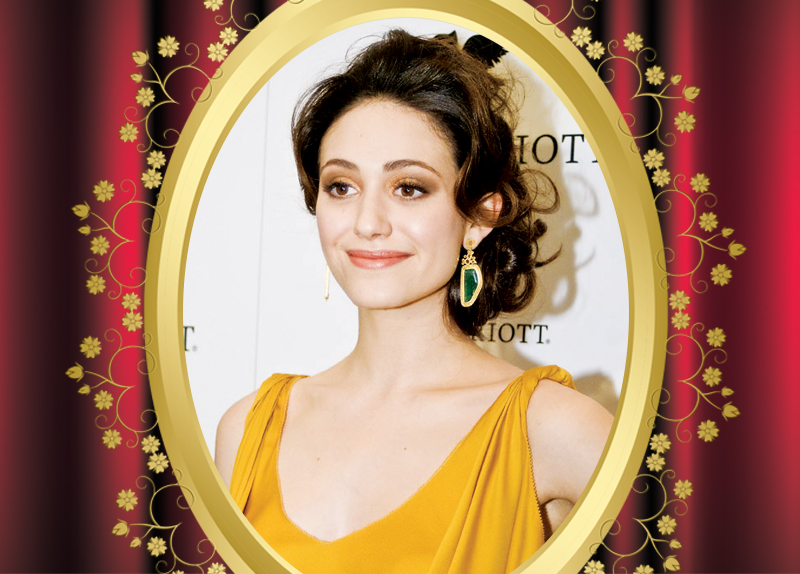 The stunning actress, singer-songwriter, and director Emmy Rossum said "I do" for the second time on May 28, 2017, to her fiance Sam Esmail, after two years of engagement. The couple announced their engagement on August 2015. Her first marriage was to music executive Justin Siegel on Feb. 17, 2008, but it only lasted for few years with the divorce finalized in 2010.
Named after her great-grandfather, Emmanuel, Emmanuelle Grey Rossum was born in New York City to mother Cheryl Rossum, a single mother who worked as a photographer. Emmy's parents chose to separate while Cheryl was pregnant. Emmy Rossum learned Opera in her younger years and participated in the Metropolitan Opera Children's Chorus when she was just seven years old.
In her youth, she sang many Operas with great people. When she was 12 years old, she sang with masters such as Placido Domingo and Luciano Pavarotti, and dropped out of school at 14 to pursue acting opportunities. However, she received her high school diploma at 15 years old through an online course from Stanford University, and later went to Columbia University to study French and Art History.
Many will remember her for her role as Christine Daae in Andrew Lloyd Webber's musical movie The Phantom of the Opera, where she handled the role perfectly at just 18 years old. She has since taken part in 19 films, 10 TV shows, and released three music albums. She has been nominated and received various awards in her career so far. Her hobbies include reading, horseback riding, and ballet, but she is also an ardent contributor for charities. She works with YouthAIDS, and other charities against breast cancer, as well as those for environmentalism.