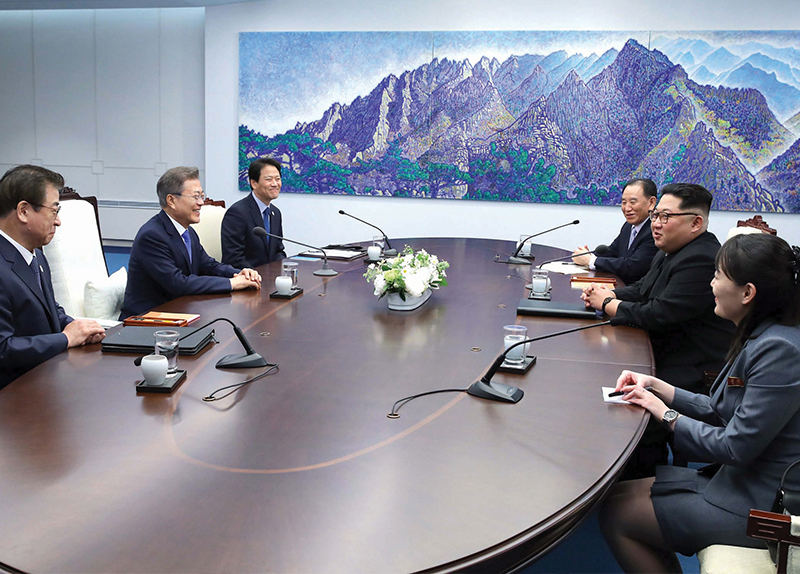 On Apr. 27, the leaders of the two Koreas met in Panmunjeom. As North Korean leader Kim Jong-un crossed the military demarcation line (MDL) to shake hands
with President Moon Jae-in, Korean citizens and journalists all over the world cheered and clapped in excitement. The two leaders held talks at the Peace
House on the southern side of the demilitarized zone. President Moon proposed that the two Koreas should reach a mutual understanding through open-minded
communication. Kim agreed and said that the two Koreas should hold frequent talks to narrow their differences.
While the primary agenda of this historic summit is the denuclearization of North Korea, the Ministry of Culture, Sports and Tourism is planning to take a
more practical approach for the time being by resuming cultural exchanges between the two Koreas.