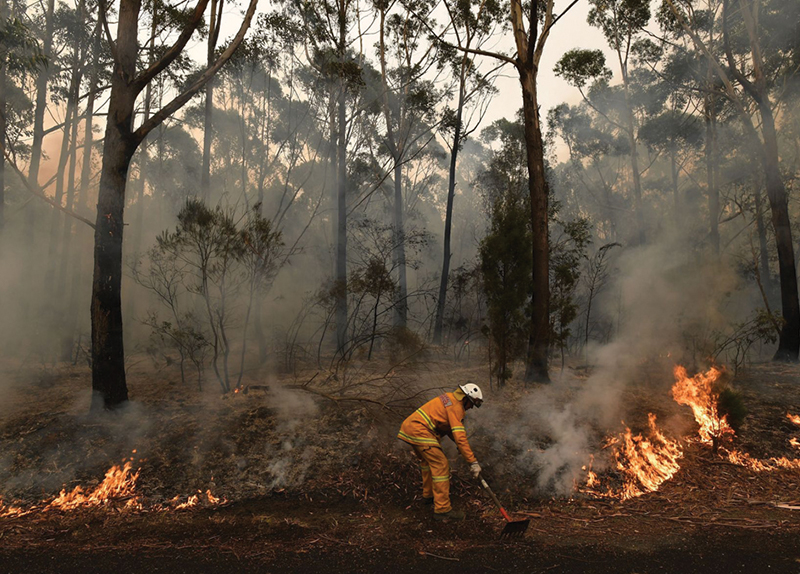 Australia is in the midst of a disastrous summer, as hundreds of huge wildfires are burning across the country.
The fires began in October, when the country's driest spring on record was coming to a close. Its summer was then the hottest on record. Sydney set a record high of 48.9 degrees Celsius, the capital city of Canberra broke an 80-year-old record high at 43.6 degrees, and one day in mid-December became the hottest day ever recorded in the country with an average national temperature of 41.9 degrees. Once the fires started, strong winds caused them to spread at extraordinary speeds, exacerbating the problem.
Though fires are a normal occurrence in Australia, these fires are anything but normal. There are currently more than 200 fires burning, mostly along the southeastern coast of the country, including some places that don't usually experience fires. Fires have burned through an area of the country more than half the size of South Korea, and already thousands of homes have been destroyed and dozens of people have been killed. Native animals, such as kangaroos and koalas, are also being killed in huge numbers, and many communities that rely on the money brought in by tourism are suffering.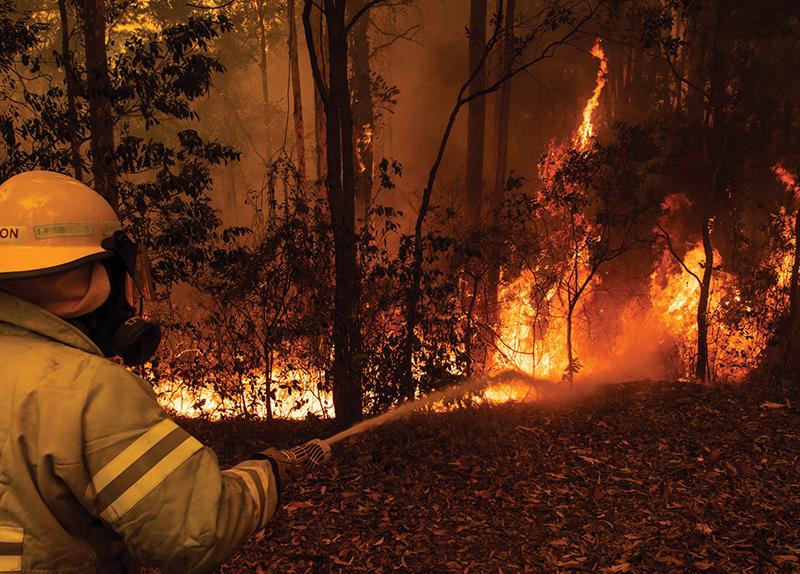 The fires are also sending huge plumes of smoke high into the atmosphere, where they can be seen from space. Besides the toxic pollution that is filling the air near the fires, the fires are also producing greenhouse gases, further heating Australia and contributing to the warming of the planet as a whole. On some days, winds blow the smoke directly toward Australia's neighbor, New Zealand, where the pollution has turned the sky orange and glaciers brown. Some of the smoke particles have even reached South America, approximately 15,000 km away.
The seasons are flipped in the southern hemisphere, meaning their summer has just begun. Rain isn't expected for months, so the fires will likely continue to burn for the foreseeable future. The military was recently called in to deliver food and water to people and try to fight the fires, but despite the massive resources devoted, little can be done to slow the fires.
The situation in Australia continues the global trend of extreme weather caused by global warming, and unfortunately, as temperatures continue to rise, more natural disasters like this can be expected to occur around the world.