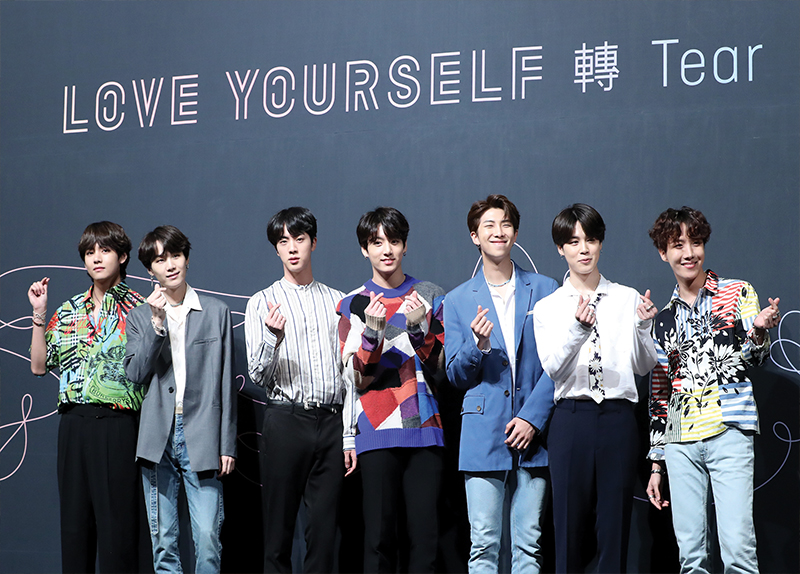 The Korean boy band BTS has passed their biggest milestone. They earned their first No. 1 album on the United States' Billboard 200 albums chart. This is the first time any K-pop band has made that achievement.
The group's name, BTS, is an English version of their full Korean title: Bangtan Sonyeondan, or the Bangtan Boys. They debuted in 2013 with the album 2 Cool 4 Skool, winning many awards.
The band has seven members: Jin, Suga, J-Hope, RM, Jimin, V, and Jungkook.
This is not the first time that BTS has set a record on the Billboard 200. Their 2016 album, Wings, made it to No. 26, the highest for a K-pop album at the time. In Korea, the same album became the all-time best seller on the Gaon Album Chart. They were awarded artist of the year in the Mnet Asian Music Awards.
In 2017, their album Love Yourself: Her debuted at No. 7 on the Billboard 200, setting the record for any Asian artist.
The most recent album, Love Yourself: Tear, debuted at No. 1 in May. The band has now sold an estimated 5 million albums worldwide.
The president of Korea congratulated the band on their success. But in fact, BTS has had a popular following in Korea and Japan since they started. International fame has grown quickly in the past several years. In November 2017, they were the first K-pop group to perform at the American Music Awards.
But they're not the first Korean group to make it big in the U.S. or internationally. Since the mid-1990s, Korean culture has been getting more and more popular abroad. This started with the spread of Korean dramas and music into Southeast and East Asian countries. But over time, it has become a more global phenomenon. It's called the Korean Wave.
As Korean pop culture has spread abroad, so have Korean tourists who have brought the Korean Wave with them.
Many other Korean artists have made a big splash abroad in the past 10 years. The 2012 video "Gangnam Style" by Psy went viral around the world, including in the U.S.
The boy band Big Bang and the girl band Girl's Generation were also international hits.
At the moment, the spread of the Korean Wave shows no sign of slowing down.