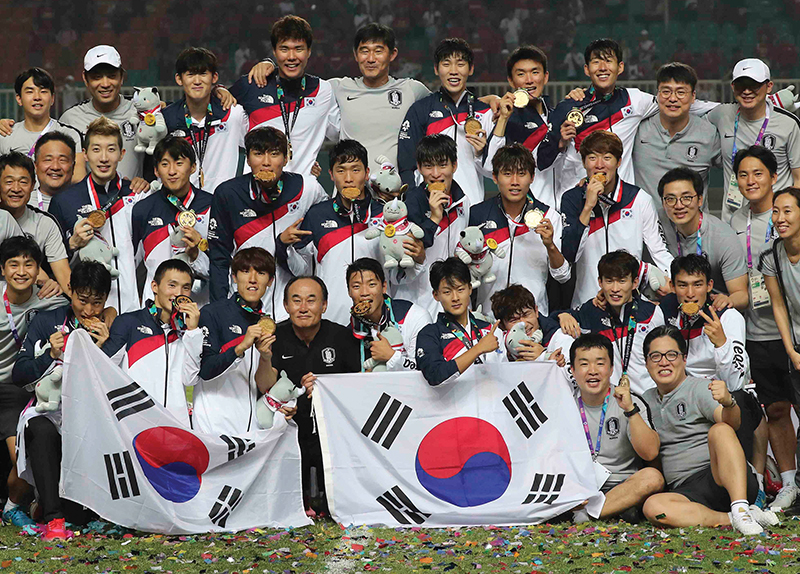 On Sept. 1, Korea won the gold medal in men's soccer at the 2018 Asian Games. They beat Japan's team in extra time to win the game 2-1 and secure the championship.
Korea is not new to the Asian Games title. They've taken gold five times now, including at the last Asian Games, which were held in Incheon, Korea.
But the most recent win comes with a few extras. For one, Korea faced off against their biggest rival, Japan. For another, Korea's star striker, Son Heung-min, will be granted an exemption from military service for his role on the team.
Although Japan has only taken the Asian Games title once since the event started in 1951, they are nonetheless one of Korea' biggest rivals and not only in soccer.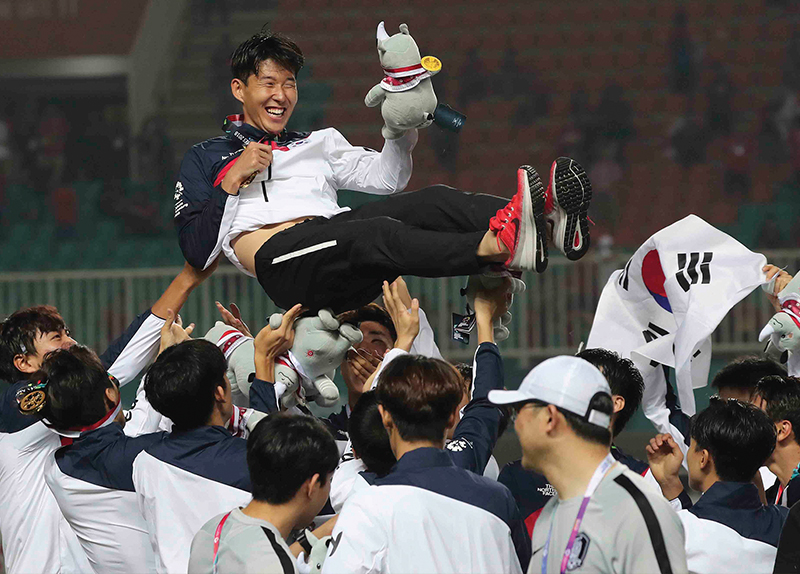 Son had a part in both of the goals scored by Korea. After a scoreless first 90 minutes, a layoff by Son led to the first goal, by Lee Seung-woo. Just eight minutes later, a corner kick by Son gave striker Hwang Ui-jo the perfect chance for a header, which brought them up to a 2-0 lead. Japan managed to get in just one goal before time ran out.
All able-bodied Korean men are required to perform 21 months of military service. There are very few exceptions to this rule, but one of them is for athletes. Any Korean player who receives a gold medal at the Asian Games or any medal at the Olympics is granted an exemption from military service. Players have also been granted an exemption when the national team has made it far enough in the World Cup.
Earlier in 2018, Son was one of the star players on the Korean team in the 2018 World Cup. But Korea failed to make it past the group round. He participated in the 2016 Summer Olympics, but the Korean team failed to get a medal. The Asian Games were his last chance of being granted an exemption.
The news is not only good for him, but it's good for the Tottenham Hotspurs as well. That's the Premier League team that he currently plays for in Britain. English newspapers ran the story of Son's military exemption. British fans are just as happy as Korean fans to see him keep playing.