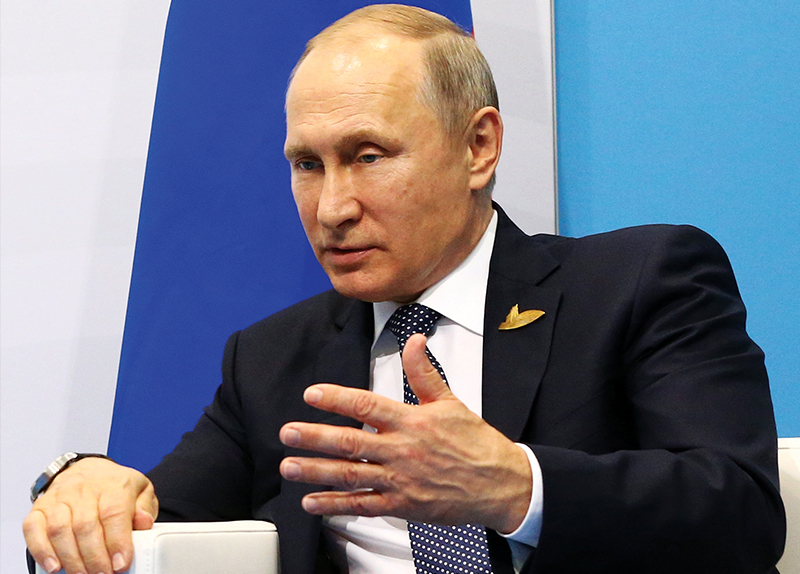 It looks like Putin will be president for at least another six years.
The Russian leader took the oath of office for the fourth time in a ceremony at the Moscow Kremlin on May 7. His new term starts at a difficult time for Russia, both internationally and domestically.
Russia's relationship with the West, especially the United States, is at a low point. Putin has been accused of interfering in the U.S. election of 2016. He has also been supporting President Assad in the ongoing Syrian Civil War, with the U.S. and its allies on the opposite side.
Internally, Russia has very serious problems with poverty and wealth inequality. It is a big country with a lot of people, but a small number of people control most of Russia's wealth and resources.
The ceremony began in Putin's office, where the president was hard at work. Leaving the office, he walked down a long, red-carpeted hall and got into a black limousine. From there, he went to the Kremlin Palace, where Russia's tsars one ruled. About 5,000 guests clapped as he entered.
Under the Russian constitution, presidents are not allowed to serve more than two terms in a row. Putin served his first two terms from 2000 until 2008. After that, Dmitri Medvedev was elected president and Putin served under him as prime minister. Then Putin was elected president again in 2012, and he appointed Medvedev his prime minister. At that time, the presidential term was extended to six years.
Now, President Putin has appointed Medvedev to serve as prime minister again. However, Medvedev is very unpopular among the Russian people. In a recent poll, 57 percent of people were dissatisfied with his work, and he has also been accused of corruption.
Over the last six years, Russia has attacked the Ukraine and sent its military into Syria. Putin has arrested opposition politicians and built new nuclear weapons. The economy has gotten worse and worse, and now 20 percent of Russians live in poverty.
Putin is now the second longest-serving ruler in Russia's history, next to dictator Joseph Stalin, who served from 1922 until 1952. Technically, Putin would be allowed to run for president again in 2030. However, he is now 65 years old, so that doesn't seem likely. At the moment, there's no clue who might take over in 2024, when his new term finishes. It seems to be top secret.