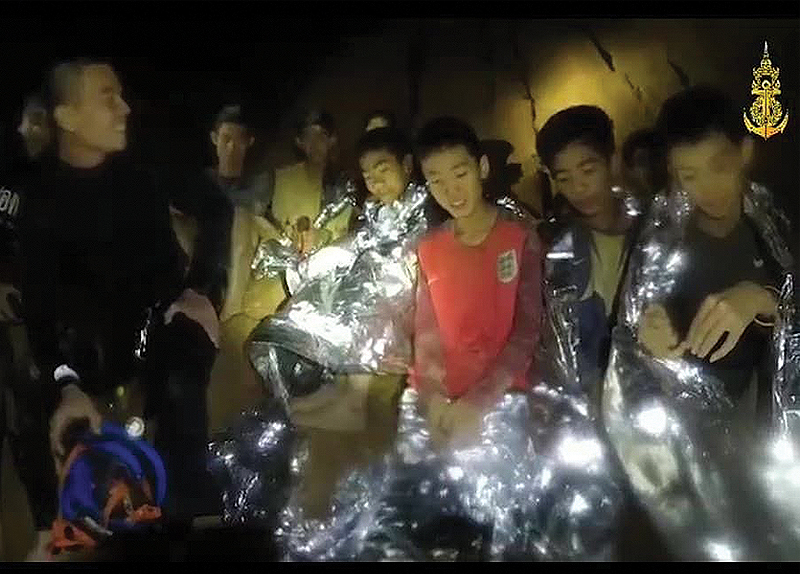 After a nine-day search, 12 Thai boys and their coach were found alive and unhurt inside a cave in Northern Thailand.
They originally went missing when heavy rains trapped them inside the Tham Luang cave system on June 23.
The boys, who play together on the Wild Boars soccer team, decided to go explore the cave after finishing practice. They were celebrating a team member's birthday. They had been in the cave before, but this time they went in very deep. It started raining heavily while they were inside, and the water trapped them.
The team was stuck in a chamber above the water level, about 600 m underground. It is about 4 km from the entrance to the cave, and it takes about six hours to get there.
British rescue divers found the boys on July 2. The search took so long because the tunnels were so narrow, dark, and filled with water. Eventually, the British divers moved some rocks to get through.
A rescue operation began immediately. Fresh food and water were delivered, and oxygen was pumped into the boys. Rescuers began trying to pump water out of the cave to make an escape easier.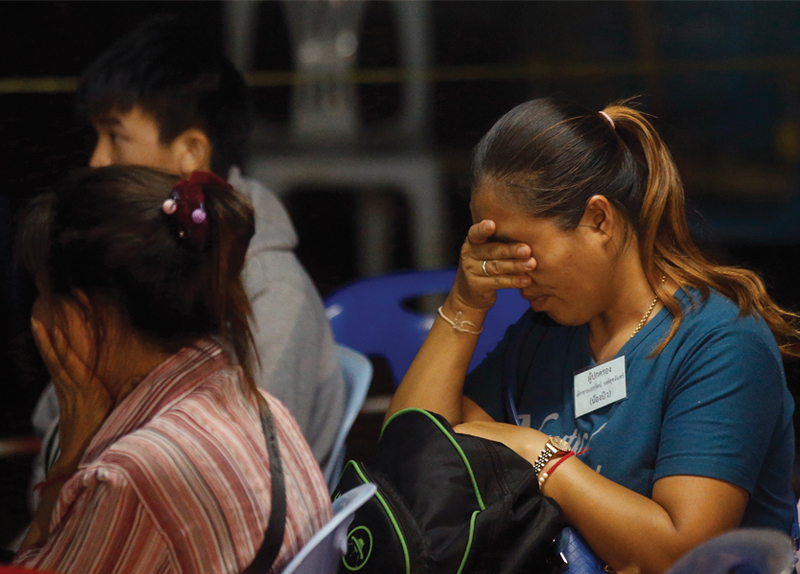 Although all the boys are fine, a tragedy occurred several days into the rescue effort. One diver, a former Thai Navy SEAL, fell unconscious and died from a lack of oxygen while swimming through the caves.
Rescuers considered three options for getting the boys out. The first was to wait until the water receded. But since now is the rainy season, that could take months, and it could also be very dangerous.
The second was to dig a hole into the cave from above. However, they were unable to locate the chamber precisely and eventually gave up on this option.
The final option was to have the boys swim out. This is extremely dangerous, as the boys are not trained divers and are not strong swimmers either. They have received some basic diving instructions, and a medical officer cleared all the boys for an escape effort.
Heavy rains forced rescuers to act before the caves flooded again. On the morning of July 8, a team of 18 divers set off into the cave to begin bringing the boys out. The journey in and out takes 11 hours, and the whole operation was expected to take days. Fortunately, all 12 boys and the coach have been rescued!