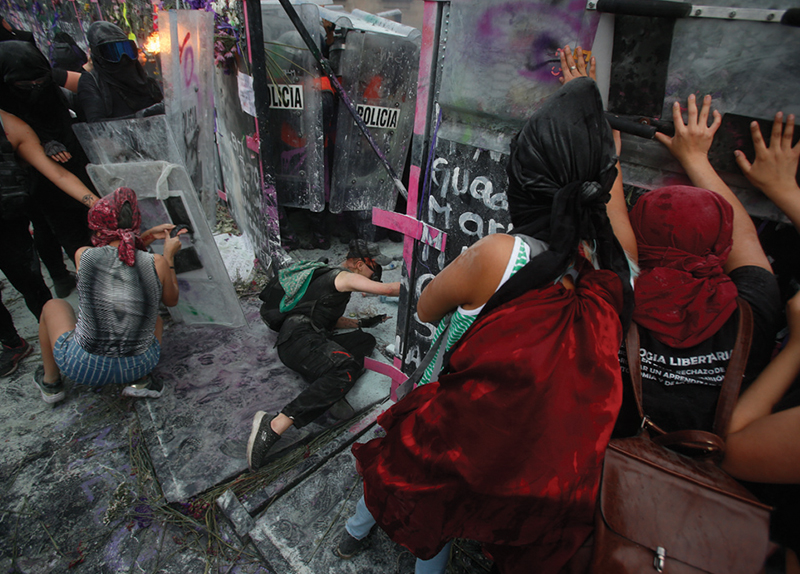 International Women's Day (Mar. 8) has come and gone. While the world commemorated the social, economic, cultural, and political achievements of women in a variety of ways, the holiday was also marked by public protests and activism aiming to bring attention to a number of gender-based issues. In particular, Mexico was the backdrop of an enormous demonstration demanding governmental and public action against the unchecked violence against women in the country.
Several thousand women marched in the streets of Mexico City, some carrying their children, others blowtorches, bats, and hammers, but all equally braced for a confrontation they hoped would finally push their government to address the long-ignored problem of gender-based crimes in the country. The demonstration quickly turned violent as the protesters approached the national palace, President Obrador's residence and the seat of government. The crowd grew incensed at the sight of the metal barriers that had been set up beforehand to protect the building, and some members managed to pull down parts of the large barricade using hammers and wooden poles. The police responded by using their shields to block the protestors and firing volleys of flash-bang grenades and tear gas into the crowd. The resulting stampedes caused at least 62 officers and 19 civilians to be injured.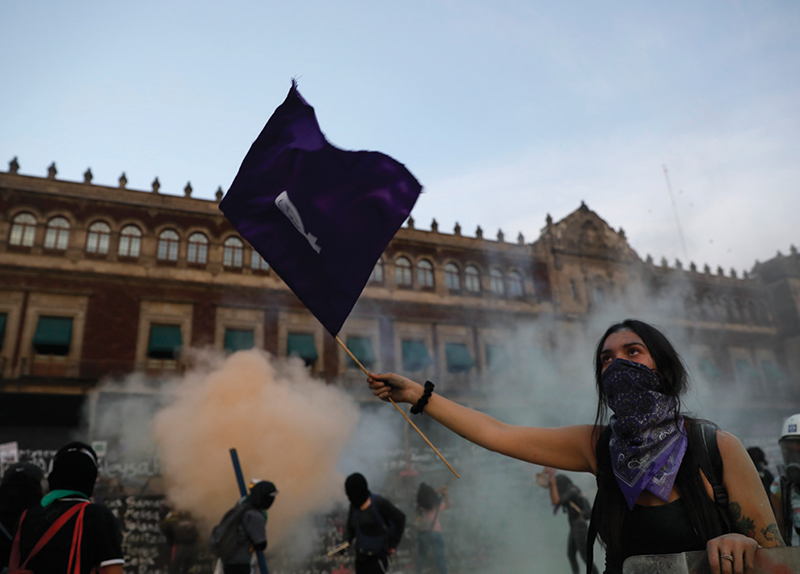 The movement was heavily fueled by the public's deep-seated ire towards President Andres Manuel Lopez Obrador and his dubious actions throughout his presidency. Though the president has portrayed his incumbency as one committed to equality and championing the rights of the marginalized, critics have argued that very little has been done about the violence against women during his time in power.
Indeed, since Obrador took office, the rates of gender-based violent crimes have remained largely unchanged. In the year 2020 alone, around 16,000 cases of rape and at least 939 victims of femicide were recorded, with an average of 10 women killed in Mexico every day. One investigation has found that from 2014 to 2018, only around 5 percent of the sexual assault allegations resulted in a criminal sentence. This impunity has long infuriated women in Mexico and has pushed some groups to resort to violence as a tactic to force people to listen to their demands. The president himself continues in minimizing the protest movement, however, by accusing them of being politically motivated.