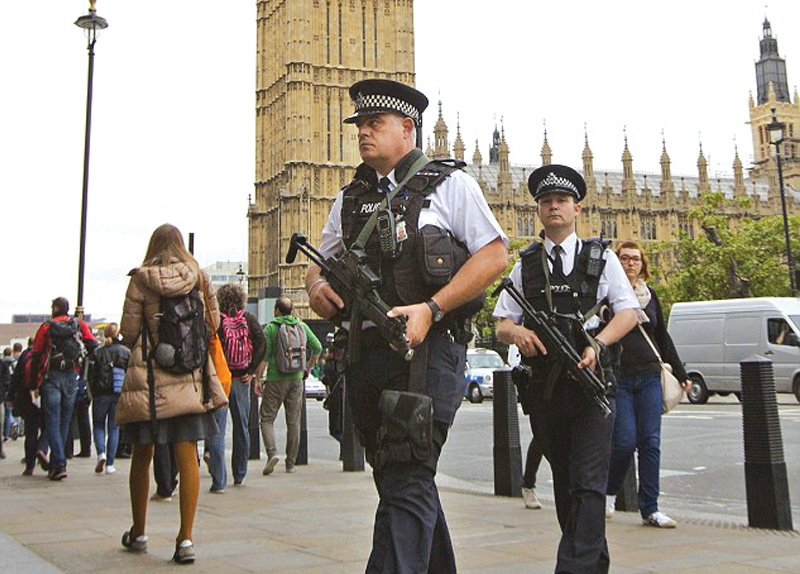 8 people have been killed and 48 injured in a terrorist attack in London, occurring in the evening of June 3.
Three attackers drove a van onto the pavement of London Bridge, hitting pedestrians. The attackers then proceeded to enter the Borough Market area south of the river Thames, where they stabbed multiple patrons of nearby bars and restaurants. There were reports that the men shouted "This is for Allah" while they carried out the attack. The stabbing spree continued until the police shot and killed the three attackers, who appeared to be wearing suicide bomb vests. Later examination revealed that the vests contained no explosives.
The attackers have been identified as Khuram Butt, Rachid Redouane, and Youssef Zaghba. Butt had previously appeared on a television documentary about radical Islamism, where he was part of a group shown praying in a public park and unfurling an ISIS flag. He was reportedly well-known in his community for his extremist views, as a result of which he was reported to police forces. An investigation is taking place to determine the causes of the failure of security services to prevent the execution of this attack.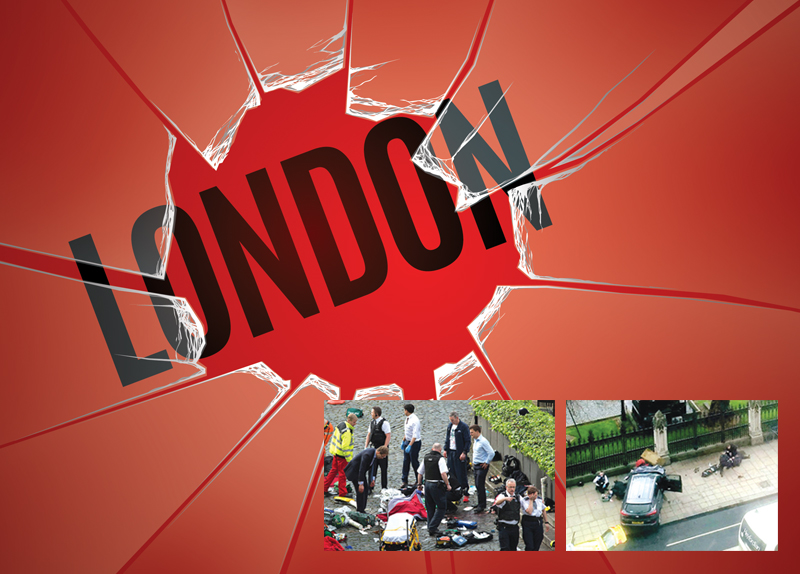 Aside from British casualties, nationalities of the deceased included citizens of France, Canada, Australia, and Spain. Tributes poured in on social media from around the world for the victims, and condemnation of the attack was made from world leaders and representatives of the Muslim community. Prime Minister Justin Trudeau of Canada said in a statement, "Canada strongly condemns the senseless attack that took place last night in London, United Kingdom, which killed and injured many innocent people. I am heartbroken that a Canadian is among those killed."
Responding to the incident, British Prime Minister Theresa May said in a speech outside Downing Street, "We cannot and must not pretend that things can continue as they are. Things need to change." The Prime Minister went on to say, "We must come together, we must pull together, and united, we will take on and defeat our enemies."
This is the third Islamic terrorist attack to take place in the United Kingdom in 2017, following the attacks in Manchester and Westminster earlier this year.