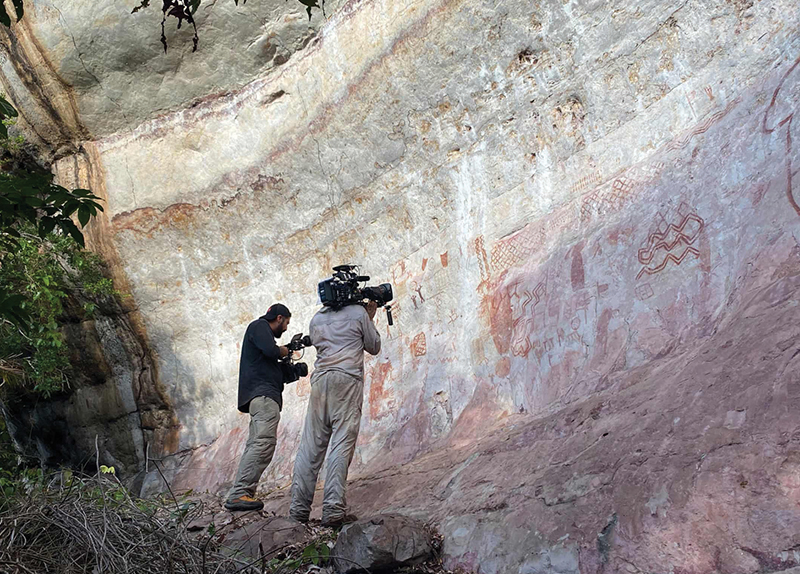 A 13-km-long frieze of huge ice age creatures has been unearthed in the Amazon rainforest. It is a magnificent piece of history with thousands of individual pictographs miraculously preserved from around 11,800 to 12,600 years ago. Striking images of mastodons, giant sloths, and other extinct beasts have been drawn with ochre on the surface of huge rock shelters. The discovery is truly a historical one for granting us a glimpse into the lives of the earliest people to inhabit western Amazonia.
The rock art located in the archaeological site of Serrania La Lindosa, on the northern edge of the Colombian Amazon, is likely to have been painted near the end of the last ice age. The rising temperatures of that period had reshaped the previous landscape of savannas, thorny shrubs, and forest into the leafy tropical rainforest that we are all familiar with today. The spectacular display was protected from the ever-changing elements by overhanging rock, which allowed the paintings to remain in better condition than any other rock art discovered in the Amazon.
The 13-km-long canvas includes images of handprints, geometric designs, and a wide variety of creatures that range from small animals like deer, tapirs, alligators, bats, monkeys, turtles, serpents, and porcupines to large beasts such as camelids, horses, and hoofed mammals with trunks. There are also depictions of humans, hunting scenes, and people interacting with plants, trees, and savanna species. The paintings shed light on how the early communities of that area coexisted with ice age megafauna.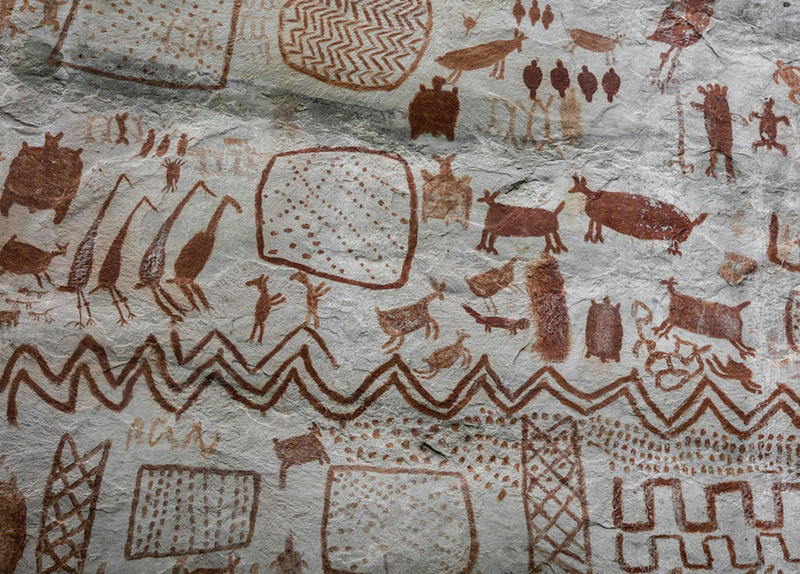 The excavations in the rock shelters have uncovered evidence that the locales were some of the earliest human-occupied sites in the Amazon. The rock art and the camps themselves provide hints about the ancient hunter-gatherer community's way of life. It can be extrapolated from the unearthed bones and plant remains that their diets consisted of palm fruits and tree fruits, snakes, frogs, armadillos and rodents like pacas and capybaras, as well as piranhas and alligators from the nearby river.
The discovery is but the initial stage in a larger project that would run for five years, whose immediate aim is to document and determine what species are portrayed in all of the rock art in the area. The researchers who spearhead the project, known as LastJourney, aim to work out when humans first came to occupy the Amazon and how their farming and hunting affected the biodiversity of the region.