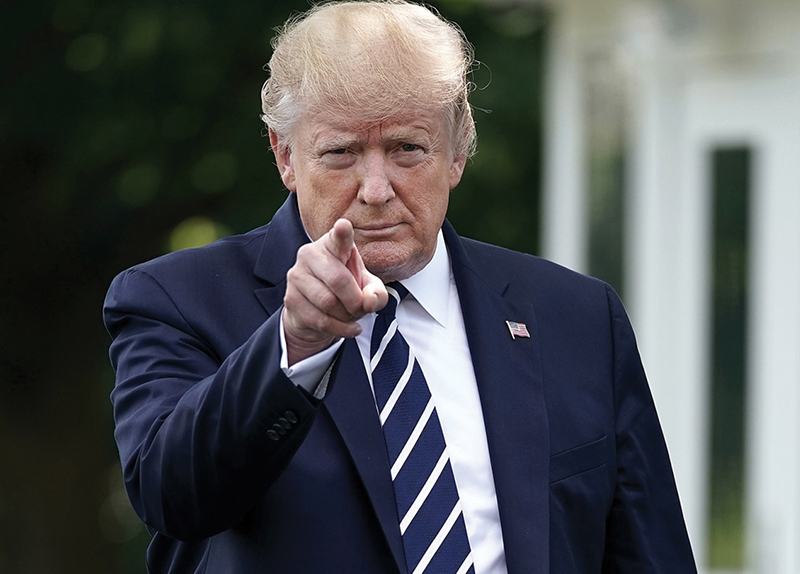 U.S. President Donald Trump caused an uproar with, of course, a series of tweets. On July 14, referring to four newly elected members of Congress, he tweeted, "So interesting to see 'progressive' Democrat congresswomen, who originally came from countries whose governments are a complete and total catastrophe, the worst, most corrupt and inept anywhere in the world, now loudly and viciously telling the people of the United States, the greatest and most powerful nation on Earth, how our government is to be run. Why don't they go back and help fix the totally broken and crime-infested places from which they came?"
The controversy mainly revolved around the fact that three of the four women to whom he was referring were born in America. The group of congresswomen, now known as "The Squad," consists of four non-white women, each of whom are under 50 years old. Each of those characteristics are rare among U.S. politicians. They were each elected to the U.S. Congress for the first time in the 2018 election, a favorable election for Democrats that was seen as a response to and rejection of Donald Trump's presidency.
Alexandria Ocasio-Cortez is the most famous of the group. She has become the face of the polarized political environment in the U.S. Liberals love her and conservatives hate her. She was born in New York City and represents one of its districts. At 29 years old, she is the youngest person to ever be elected to Congress.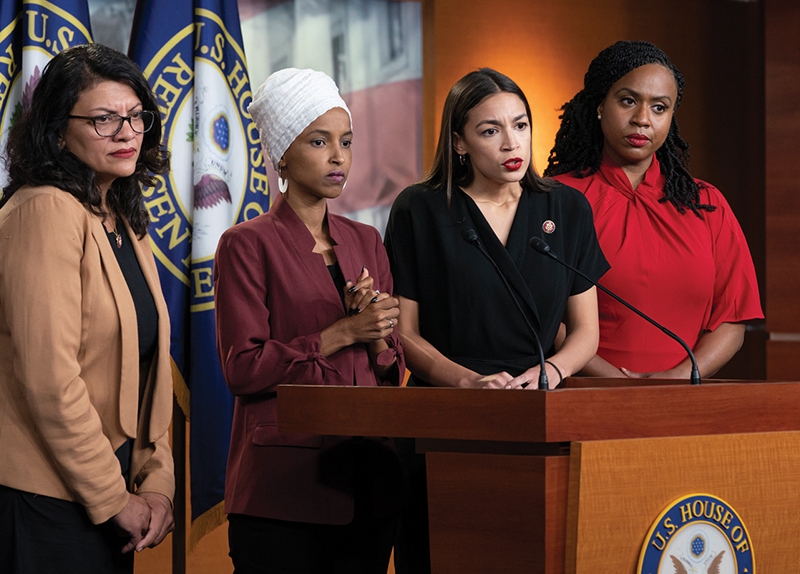 Ayanna Pressley represents most of Boston and is the first black woman ever elected to Congress from Massachusetts. She was born in Cincinnati, Ohio. Rashida Tlaib represents half of Detroit, Michigan, the city in which she was born, and is one of the first two Muslim women elected to Congress.
The other Muslim woman, elected at the same time, is Ilhan Omar, who represents Minneapolis, Minnesota. Born in Somalia, she is the only member of The Squad who was not a U.S. citizen at birth. In theory, one's country of birth should not matter once someone becomes a U.S. citizen, but that ideal is clearly not a reality for some Americans.
After the tweets, people all across the country, including some politicians from Trump's Republican Party, condemned the tweets as racist. However, at a rally for the upcoming 2020 election, Trump seemed to embrace the fight, as his supporters chanted, "Send her back!" In a poll following the tweets, his approval rating increased.