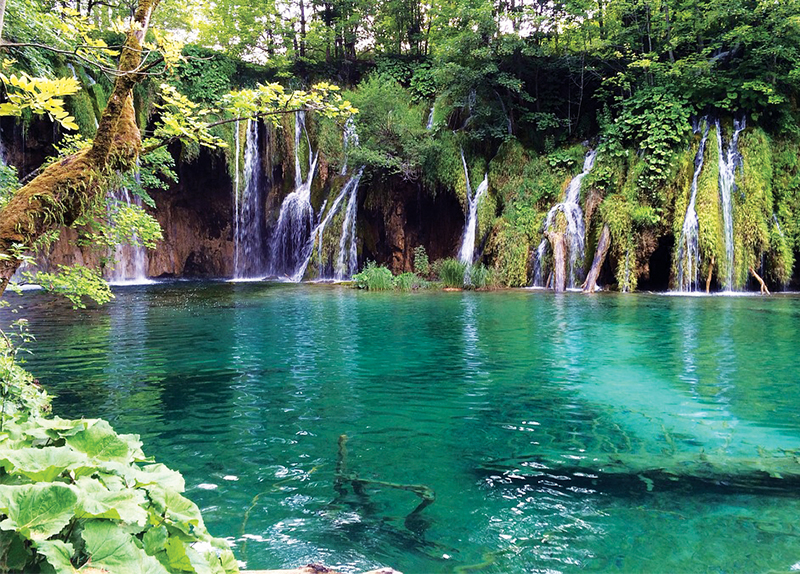 Plitvice Lakes National Park, or Plitvicka Jezera, is the largest national park in Croatia. Jezera in Croatian means "lakes," and these lakes are known as the most gorgeous ones in the country. The national park and its surrounding areas were devastated by the Yugoslav Wars in the early 1990s. Since then, Plitvice has been recovering well and is turning back to its earlier state.
The lakes are especially famous for its cascades and magical landscape that emerges from the constant interaction of water, air, rocks, and vegetation. When the area's travertine is formed, the calcium carbonate in the water settles down, and the lakes get their blissful colors from the presence of these calcium elements.
But Plitvice Lakes National Park is now at risk of losing its UNESCO status. This is because of the complications caused by the construction of vacation homes and clearing of land near the borders of the park. The national park administration is currently striving to introduce new, progressive protection measures.