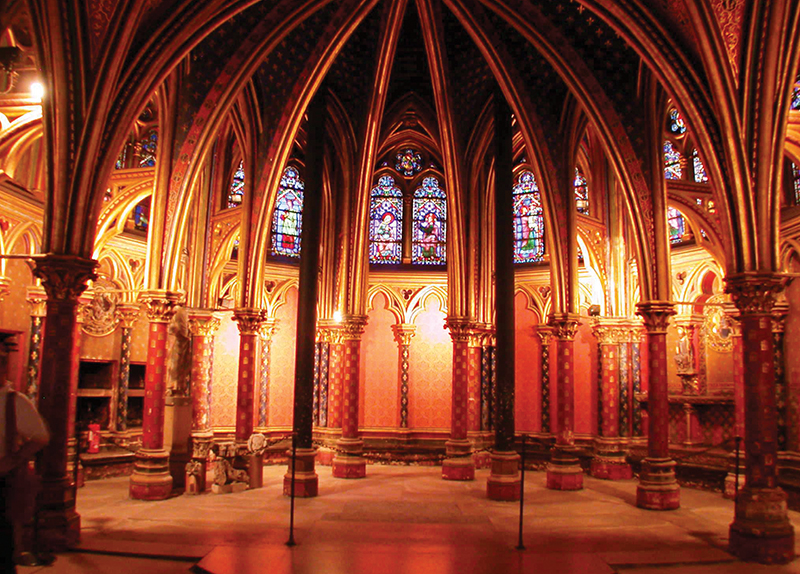 Sainte-Chapelle is located on the West side of l'?le de la Cit? in Paris. Many tourists visit Sainte-Chapelle to behold the 75m high, beautiful stained glass, Gothic-style steeple. There are fifteen pieces of stained glass in Sainte-Chapelle.
The words of Bible, from Genesis to the Book of Kings, are illustrated on the stained glasses. They are mesmerizing with full of grace and elegance.
Sainte-Chapelle was originally built to protect and preserve halidom?or objects that have exceptional religious values. In 1239, the King Louis IX received the Christ's Crown of Thorns from the Emperor of Constantinople. In 1241, he was also handed with a piece of the actual Cross, which Jesus Christ had died on. It seemed to make sense that he should build a solid place to protect such valuable objects.
Sainte-Chapelle is a two-story building. The upstairs was a chapel exclusive to the royal family and the king himself. Royal weddings or coronations took place in the upstairs of Sainte-Chapelle. The downstairs was a chapel for servants who were working for the royal family.