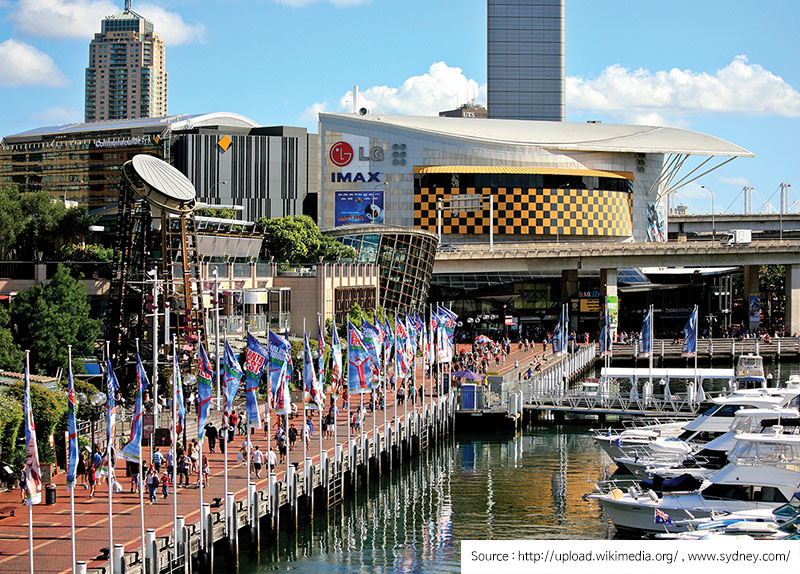 Located near the center of Sydney is the historical Darling Harbour! It attracts many visitors for being a large pedestrian and recreational district. Originally referred to as Long Cove or Cockle Bay, the area was renamed in 1826 by Lieutenant-General Ralph Darling, as an homage to himself.
Attractions include the Aboriginal Centre, Australian National Maritime Museum, Chinese Garden of Friendship, Darling Quarter Playground, Harbourside Shopping Centre, International Convention Centre Sydney, Madame Tussauds, Paddy's Markets, Powerhouse Museum, Sydney Aquarium, Sydney Wildlife World, The Darling Hotel and Spa, and Tumbalong Park. Because there is so much to see and do, a single visit to the harbor would not be enough!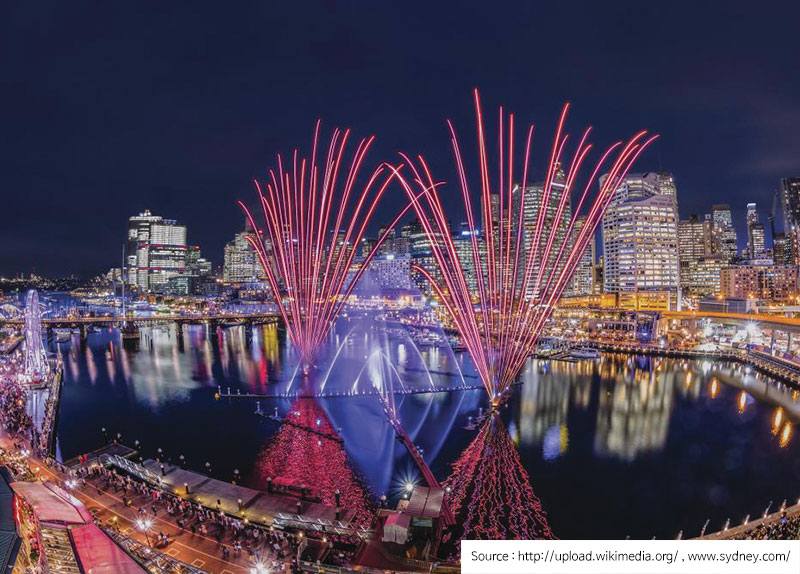 The Australian harbor is also home to the Darling Harbour Woodward Water Feature, a spiral water fountain that was added to the New South Wales State Heritage Register in 2014.
Unsurprisingly, the famous destination has been featured in several popular-culture productions as well, such as the film Mighty Morphin Power Rangers: The Movie, music show Eclipse Music TV, and soap opera Neighbours.