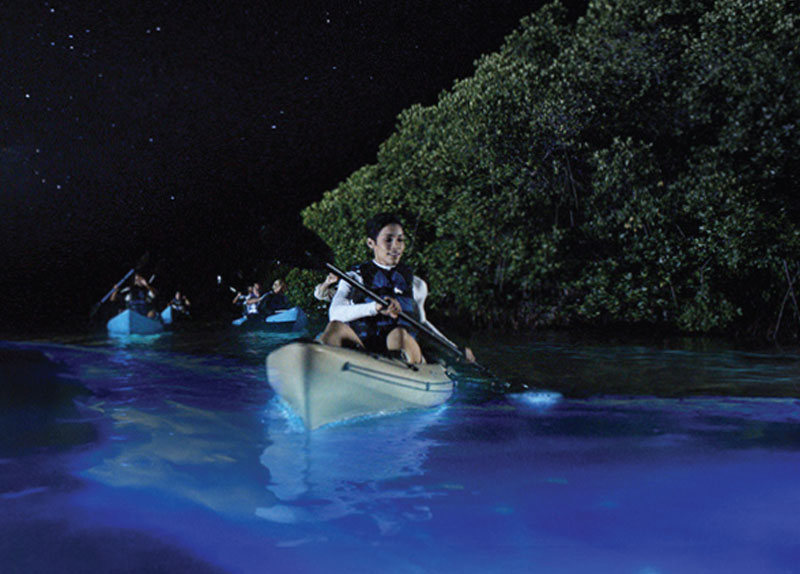 Known for its glowing waters, the Bioluminescent Bay is one of Puerto Ricos national natural landmarks. It was acknowledged as the brightest bay in the world by the Guinness Book of World Records in 2008.
The luminescence in the bay is caused by Pyrodinium bahamense, a tropical species of dinoflagellates. They react by glowing, which is what creates the bays neon blue color. Other factors also create the right conditions for the bays bioluminescence, which is the creation and release of light made by living organisms.
Red mangrove trees surrounding the bay provide nutrients for the dinoflagellates, while the waters adequate coolness, depth, and small channel to the ocean keep the dinoflagellates flourishing within the bay.
Spanish explorers believed the bioluminescence was caused by the devil, so they added boulders to block out the bay from the ocean. Along with the lack of human interference, the Spaniards actions ultimately helped preserve and increase the luminescence in the isolated bay that has now become famous for its glow.