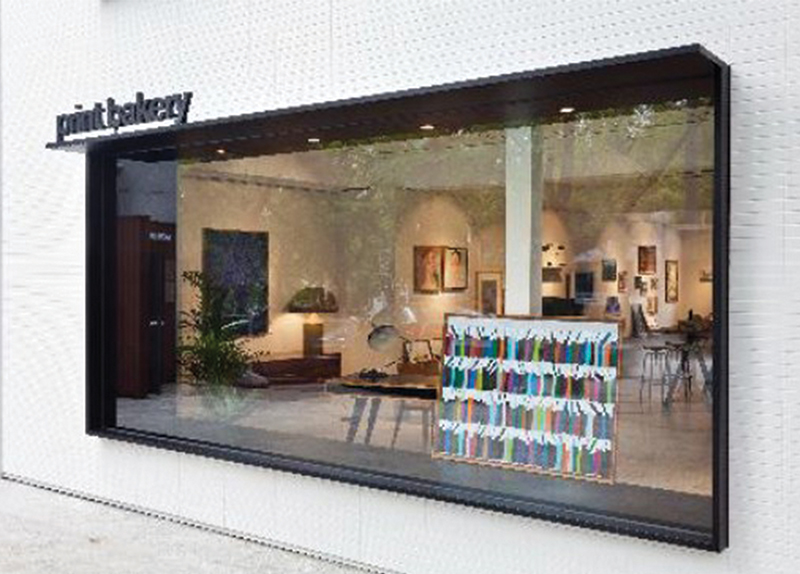 Most paintings from renowned painters have high prices that make them hard for people to purchase and possess. Because of this, in 2012, Seoul Auction began a business that made art pieces purchasable at relatively low prices. Seoul Auction is Korea's biggest auction company, and it hopes that many people buy art pieces at Print Bakery like people buy bread at a regular bakery.
Here, you can buy print editions of big name painters like Kim Whan-ki, Kim Chang-yeul and Park Seo-bo. Depending on the artwork, these paintings can be printed from 99 to 300 times. Each piece has the painter's signature and the edition number, so the print editions are not just cheap copies.
Seoul Auction opened the first Print Bakery in 2015 in Samcheong-dong where many galleries are. They built a second one in 2016 in Hannam-dong. Now, there are two more in Shinsegae Centum City in Busan and in Starfield in Goyang, Gyeonggi Province.
Recently, Print Bakery commenced an art rental service, which lets customers rent original works to show at their homes. Customers can consult with experts to help choose paintings based on space, color, size, and theme.