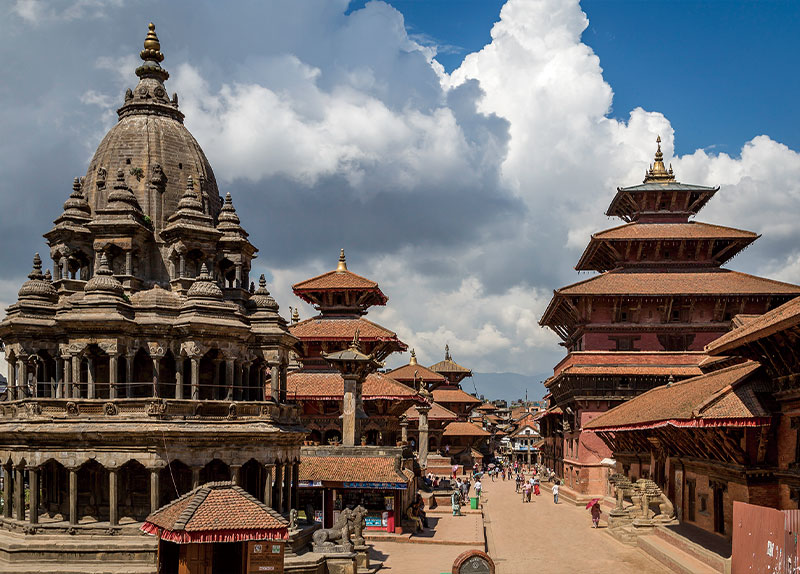 Kathmandu is the largest city in Nepal, offering the hustle of a large city with the breathtaking, ancient ambience of historical sites. To get a sense of the city's history, visit its Durbar Square, where you will encounter a mix of temples, palaces, monasteries, and shrines. Another must-see attraction is the Hanuman Dhoka, Kathmandu's royal palace. There, you will find many courtyards and statues of various gods, such as the Dancing Shiva statue.
To experience Kathmandu cuisine, try a thali (a set meal on a metal plate), which includes rice and lentils, meat, vegetable curry, leafy greens, and pickled vegetables. Then, to wind down, stop by the Garden of Dreams, where you can take a nap or read a book on the lawn mats provided.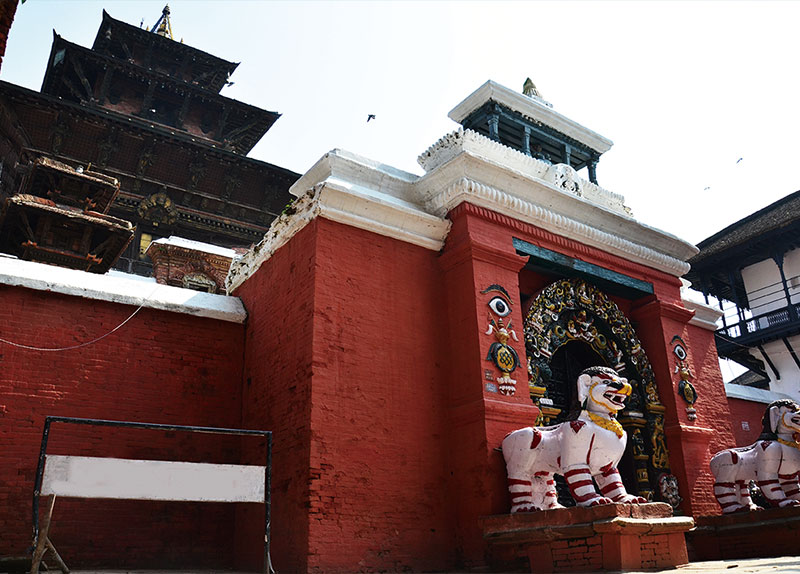 Visit the Boudhanath, one of the holiest Buddhist sites. The area also contains many Tibetan shops and restaurants where you can experience authentic Tibetan culture and food. If you like spicy food, eat some lhaphing, a cold noodle dish found on any Tibetan menu.
In the evening, go to the Kirateshwar Mahadev temple. Enjoy a free classical concert under a full moon.