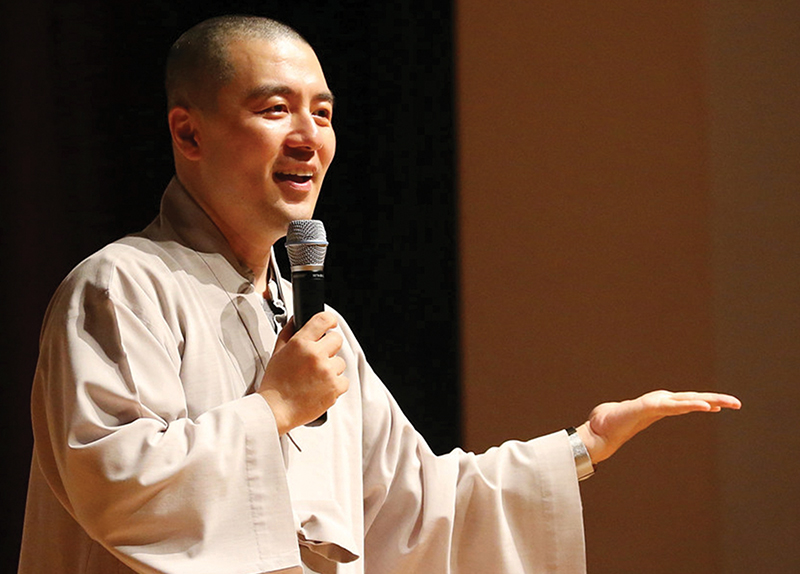 Haemin Sunim, one of the most renowned Buddhist monks, frequently interacts with his followers. He published a book titled The Things You Can See Only When You Slow Down in 2017 to offer a guideline on how to live a happy life.
Haemin always emphasizes the importance of forming deep relationships with the people around you and being compassionate by slowing down your thoughts.
"People tend to think too much," he stated in an interview. He says improving interpersonal skills starts from removing unnecessary desires. "You don't need to be concerned before something happens," he added. According to Haemin, the reason why people suffer is mainly because they think too much about situations before they even happen.
Haemin immigrated to the U.S. after high school. "My American friends always partied after school and became wasted. I was fed up with that kind of life," Haemin said. He decided to become a monk to change his lifestyle.
Interestingly, Haemin is no longer a Korean citizen. He was, at one time, criticized for not fulfilling his military service. Despite this, he is still respected as a great monk.