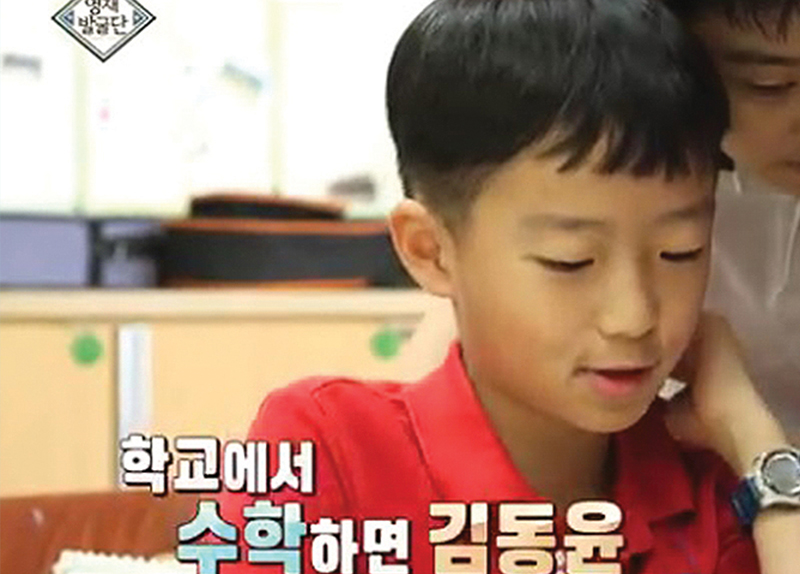 The SBS TV program Talent Hunters covered a story about Kim Dong-yun, a fourth grader who is gifted in math.
Dong-yun can solve math problems at a high school level. An expert says that his talent is partly attributable to the time spent with his family. Furthermore, his mother does not just tell him what to do and check the results. She said that she spends a lot of time with Dong-yun while he studies, watching his progress.
Dong-yun's genuine love of math began at 5 years old, and it developed with children's storybooks about math. Through reading a variety of books, he could quench his curiosity and develop a way to solve problems by understanding concepts and expanding them into more knowledge.
He did not have any private tutors or take online classes. When asked how much he likes math, he drew the infinity symbol with his finger. He always likes to challenge himself and never gives up. His most urgent wish is to learn more difficult math from his parents.