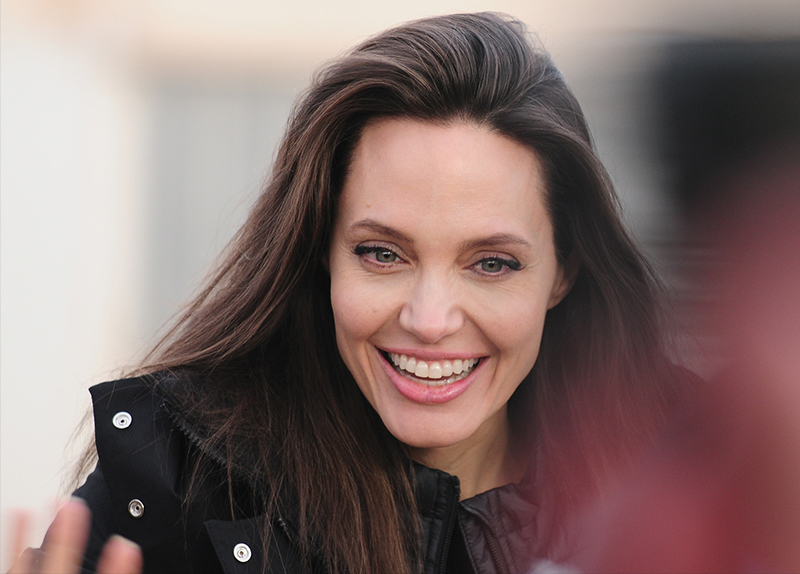 Hollywood actress Angelina Jolie visited Korea on Nov. 2 as the UNHCR's special envoy. The UNHCR, also called the U.N. Refugee Agency, stands for the United Nations High Commissioner for Refugees. The UNHCR, awardee of the Nobel Peace Prize in 1954 and 1981, was established to protect and help refugees.
Jolie sat and spoke with Jung Woo-sung, an actor and the UNHCR's goodwill ambassador, and Justice Minister Park Sang-ki in the Korean office of the UNHCR. She urged the global community to embrace all displaced Yemenis, who now amount to over 2 million people. Mentioning the health risks the Yemenis are facing, such as famine and a cholera epidemic that hit the nation, Jolie highlighted Korea's global role in helping the 500 Yemeni people who arrived on Jeju Island in May to seek asylum.
Talking to Jung, Jolie expressed her concerns about the apathetic attitude that some Koreans had shown toward the Yemenis on Jeju Island. Jung participated in the 2018 Jeju Forum as a speaker in June and met with some of the Yeminis. Jolie visited Korea with her two adopted sons and departed on Nov. 4.