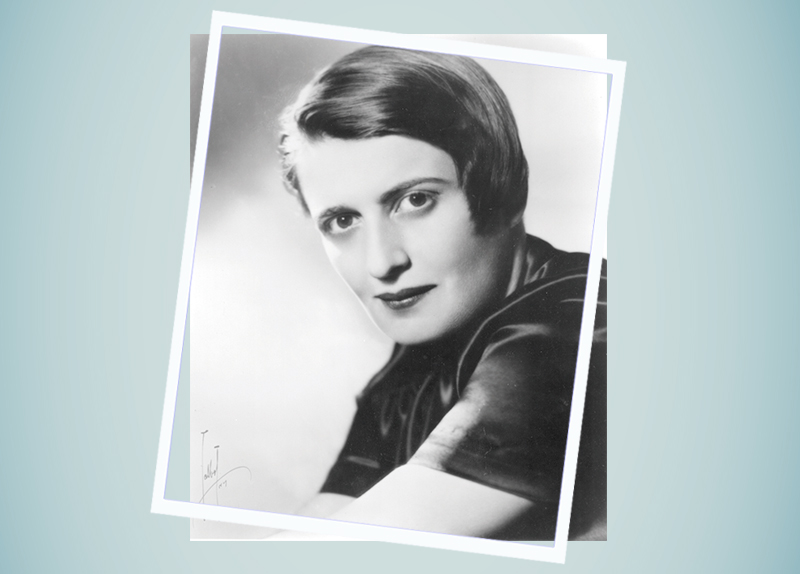 Author Ayn Rand was born in Russia in 1905. After graduating from university, she immigrated to the United States. She started working as a screenwriter in Hollywood. She became an American citizen in 1931, and she eventually started writing novels. Rand's writing quickly became popular, and many were drawn to her radical ideas.
Rand created her own ideology known as objectivism. This ideology promoted capitalism and argued that selfishness is a good thing and that selflessness is a problem. Her radical ideas came through in her novels. She was skilled at weaving political messages into her stories. Her two most popular novels are called The Fountainhead and Atlas Shrugged.
Later, she began to write more non-fiction works to express her objectivist philosophy. She started writing in journals as well. Today, Rand is studied by many for her interesting philosophy and her ability to influence people. She died in New York in 1982 after having influenced the world of literature, politics, and philosophy.