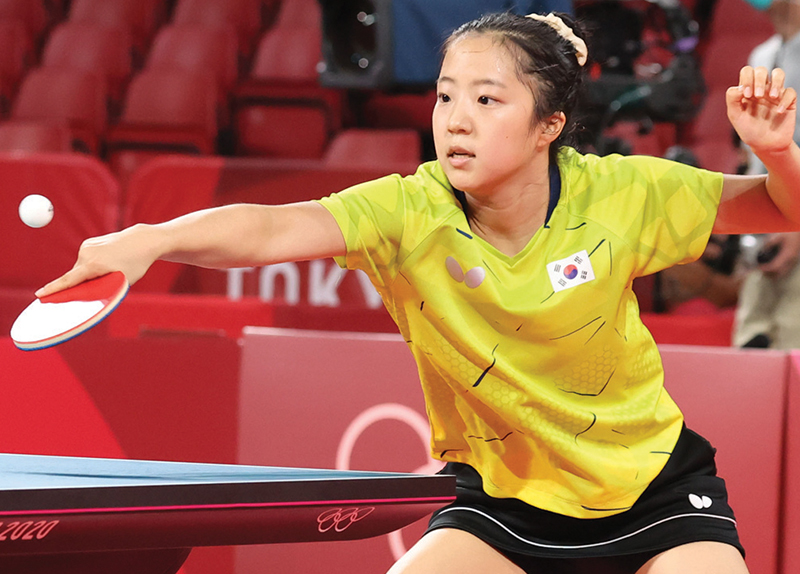 In summer, people were filled with excitement and joy because of the 2020 Tokyo Olympic Games. Shin Yu-bin is a Korean table tennis player who has excelled at table tennis since an early age. She has been on the national standing army list since elementary school. She also competed at this year's Tokyo Olympics.
She won in the mixed doubles tournament with Cho Dae-seong at the 2019 Czech Open, making her the ITTF World Tour's youngest mixed doubles champion at 15 years old. Upon turning 17, she competed at the Tokyo Olympics in the summer of 2021, making her the youngest Korean Olympic table tennis player ever.
She also appeared on shows like Infinite Challenge and Hangout with Yoo. Seven years after appearing on Infinite Challenge, she reunited with some of the cast members on Hangout with Yoo, and she demonstrated her improved table tennis skills. She is a huge fan of BTS, especially the member V. She has also stated that if she won a gold medal at the Olympics, she would like to meet him.