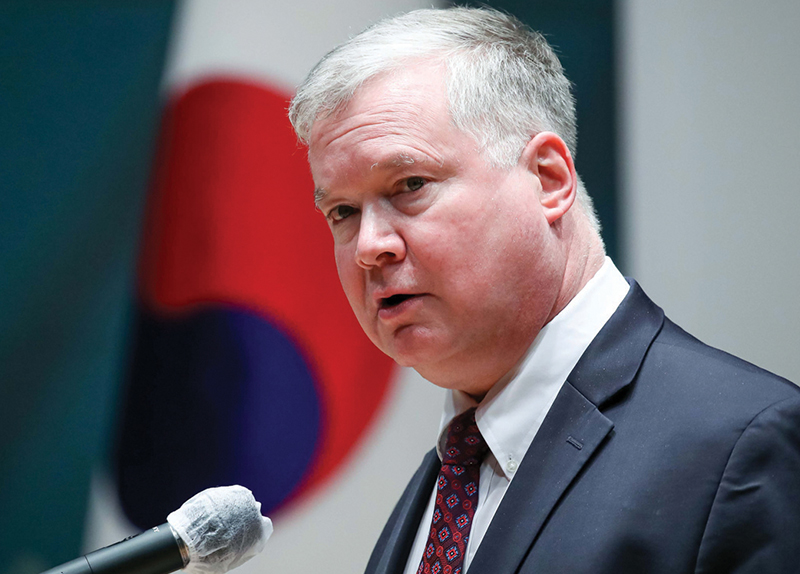 U.S. Deputy Secretary of State Stephen Biegun recently visited Korea to discuss North Korean issues with South Korean officials. Korean news outlets praised Biegun for delivering his strong belief that North Korea and the U.S. should continue to work together.
Born in 1963, Biegun majored in Russian language and politics at the University of Michigan. He also worked as a researcher at the International Republican Institute, an American nonprofit whose goal is to spread democracy and freedom all around the world.
Due to his outstanding negotiating skills, he was appointed as the U.S. special representative for North Korea in 2018. He has actively attempted to communicate with the North to denuclearize the country.
He recently said, "A new team will soon be in place and I will fully share with them all of our experience, recommendations, and perhaps a little hard-earned wisdom." Although his time as representative will end soon, he stated that the U.S. will keep trying to recover peace on the Korean Peninsula.