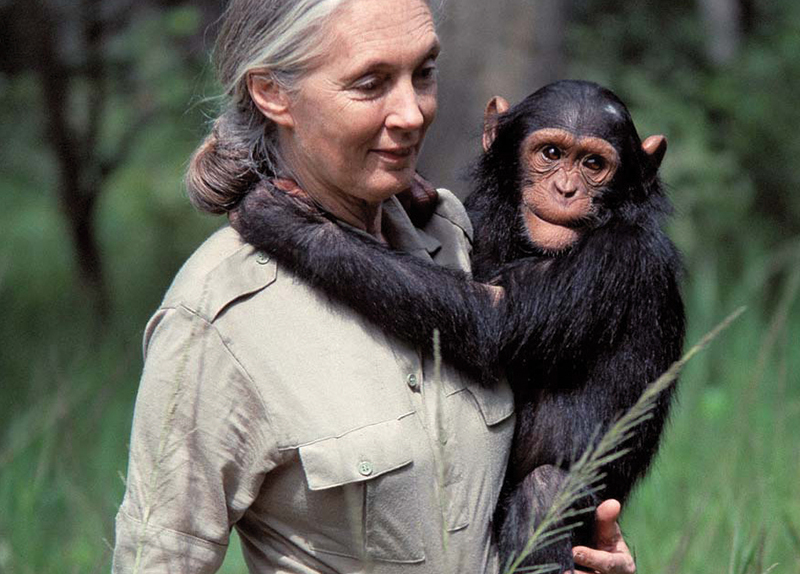 Jane Goodall is a British primatologist who, despite having no formal education, is considered the world's top expert on chimpanzees.
Born in London in 1937, her love for animals started when, as a child, she was given a stuffed animal in the shape of a chimpanzee, which she named Jubilee. In her 20s, she visited a friend's farm in Africa, where she met an archaeologist who hired Goodall as his secretary. He soon sent her back to London to learn about primates, which he believed could provide insight to early humans.
Two years later, she returned to Africa, where she spent the next 60 years studying the social behaviors and family structures of chimpanzees. Since she was not a trained scientist, her methods were unorthodox and led to some criticism. For instance, she named the animals instead of numbering them and tried to understand them as individuals with personalities, which was considered foolish at the time.
Now in her late 80s, Goodall has won numerous awards for her contributions to primatology and environmental conservation. She still has Jubilee.