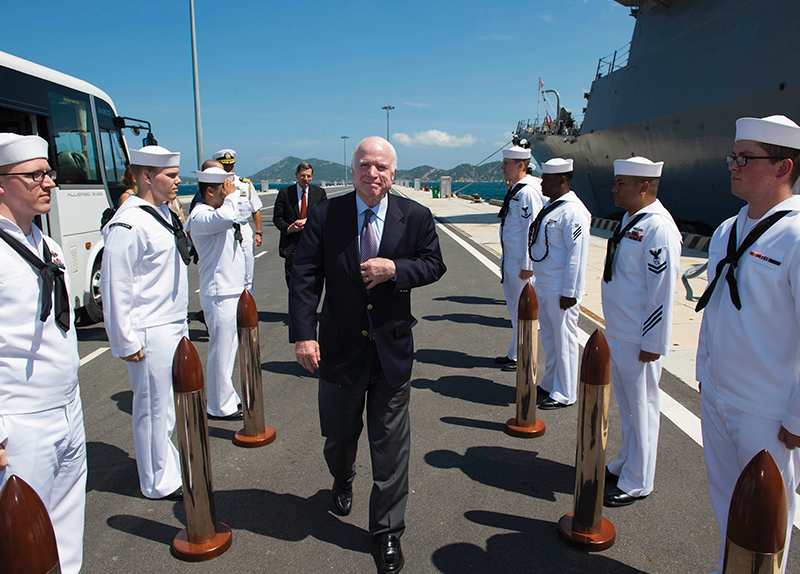 On Aug. 25, the flag at the White House was lowered to half-staff. John McCain (1936-2018), a Vietnam War veteran who served six terms in the U.S. Senate, died after refusing to get further treatment for an aggressive form of brain cancer.
John Sidney McCain III was born at a military air base to naval officer John S. McCain Jr. and Roberta McCain. His father and grandfather were both Naval Academy graduates who became four-star U.S. Navy admirals. Following in their footsteps, McCain entered the U.S. Naval Academy, located in Annapolis, Maryland. There he proved himself to be a leader and sometimes stood up for victims of bullying.
McCain's pursuit of an admiral position was thwarted by the injuries he sustained while he was captured and imprisoned in the Vietnam War. However, McCain developed political ambitions and served in the U.S. Senate for the rest of his life. He was the Republican nominee for the 2008 U.S. presidential election but lost to Barack Obama.
In 1997, Time magazine named McCain as one of the 25 most influential people in America.