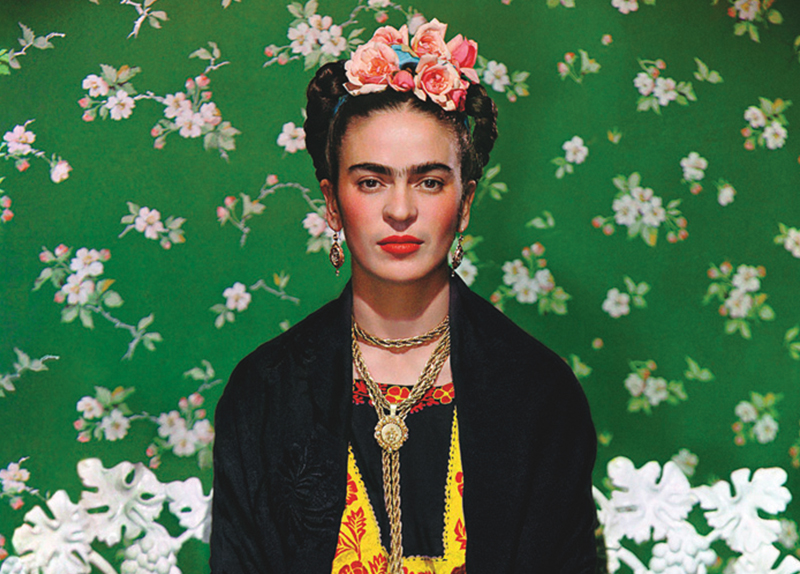 Frida Kahlo, who was a Mexican artist that became known for her self-portraits and style, greatly influenced Mexican folk art.
As a girl, Kahlo was a good student who seemed destined for medical school until she suffered a bus accident at the age of 18. Unlike many of her fellow passengers, she survived, but the impact broke her ribs, both legs, her collarbone, and her pelvis. She was hospitalized for months, and in some ways never fully recovered, experiencing pain and illness for the rest of her life.
While she was recovering, confined to her bed, Kahlo returned to painting, a hobby that she had as a child, and taught herself to paint while developing her signature style. She continued to paint for the rest of her life until her poor health finally failed, and she died in 1954 at 47 years old. Unfortunately, her work only began to be appreciated in the 1970s, about 20 years later. By the 1990s, she had become an icon, as she continues to be to this day.