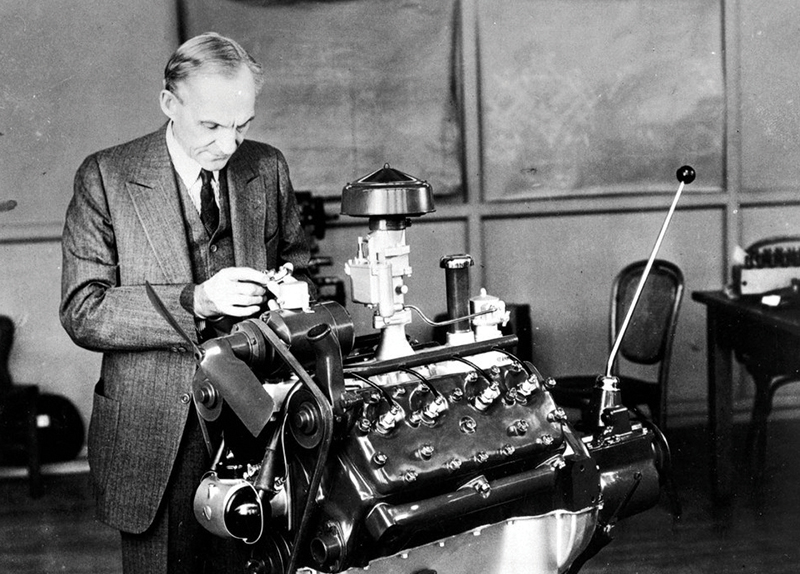 Henry Ford was an American businessman who made cars affordable for middle-class Americans. He was born in 1863 on a farm in Michigan. When he was sixteen, he left home and went to Detroit as he wasn't happy with his farm life. He learned to operate and service steam engines, and in 1890, he got a job as an engineer at the Detroit Edison Company.
In 1896, he built the Ford Quadricycle, his first car with a gasoline engine. He established the Ford Motor Company in 1903. In 1908, he created the T Model, which is considered to be the first affordable car. This was achieved due to the use of the conveyor production system which minimized the cost by reducing the amount of manual work. Although Ford was not the inventor of the conveyor system, he greatly improved its efficiency.
Henry Ford died in 1947, at the age of 83 from a cerebral hemorrhage, but the Ford Motor Company is still a major global automaker today.