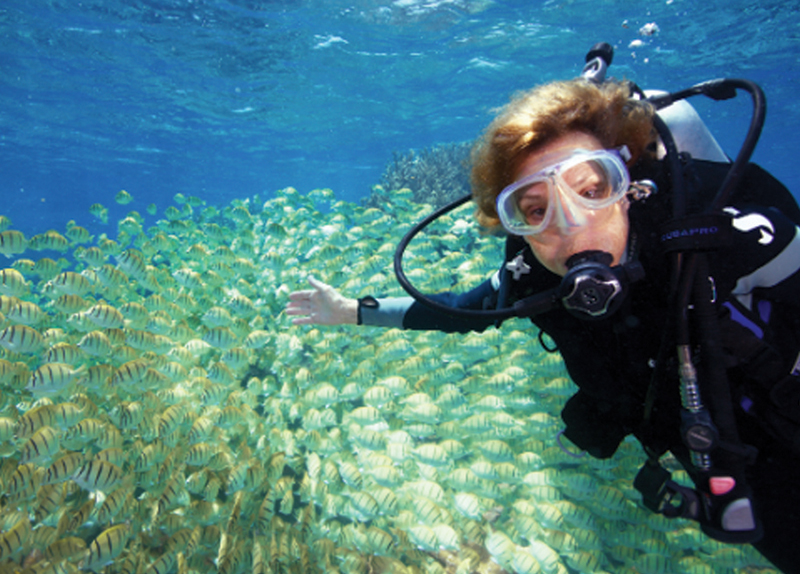 Sylvia Earle, an American marine biologist and explorer, has always been on a mission to explore the ocean.
While attending Florida State University with a major in botany, Earle learned to use the modern self-contained underwater breathing apparatus (SCUBA) gear to study marine biology firsthand, becoming a pioneer in the use of this gear. In 1969, she participated in Project Tektite, the U.S.' first nationally sponsored project where scientists resided about 15 m below the surface for weeks to explore the marine realm. By this time, she spent more than 1,000 hours researching underwater.
To raise people's awareness about the issues of overfishing and marine pollution, Earle introduced the concept of Hope Spots, which are ecologically special areas that have much to do with the health of the ocean, in her 2009 TED Talk. After realizing only about 3 percent of the ocean is protected in any way, she even established a non-profit organization called Mission Blue in 2010 to make a positive change for the ocean.