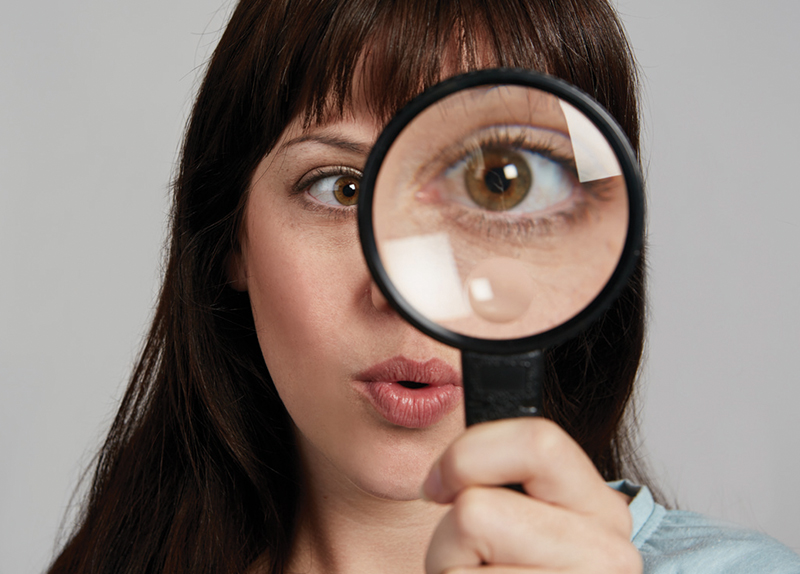 About three out of four adults need glasses or contacts, and over 20 percent of teenagers use corrective lenses. What's more, the numbers of young children and adults who require some kind of vision correction appear to be rising over time. This is bizarre, as medical knowledge and technologies have steadily been improving. Looking at these statistics, it becomes clear that eyes are particularly difficult organs to maintain. But there's a lot that you can do to keep your eyes healthy and protect your vision.
First, find out if you're at risk for eye diseases. One way to do this is by getting a comprehensive dilated eye exam. It's simple and painless but extremely crucial, as many eye diseases do not show any symptoms or warning signs. This dilated eye exam is the sole method to catch many eye conditions early on, before they cause permanent damage to your sight. Another important step to keeping your vision clear is to check your family's health history. Several eye diseases and conditions, such as age-related macular degeneration or glaucoma, can be passed down in families.
Secondly, just take care of your overall health. Healthy habits like eating well and keeping active lower the possibility of contracting diseases or conditions that can lead to eye or vision problems. So be sure to eat healthy with plenty of nutrients. Fill your plate full with leafy greens like spinach, kale, and collards. Oily fish like salmon, tuna, and halibut are great for your eyes as well. Exercise. It'll lower your chances of developing diabetes, which is common in people who are overweight or obese. Too much sugar in your bloodstream can cause damage to your arteries, including the very small ones in your retina. Also, don't smoke. It's not just terrible for your lungs, but your eyes as well. Smokers are more vulnerable to diseases like macular degeneration and cataracts.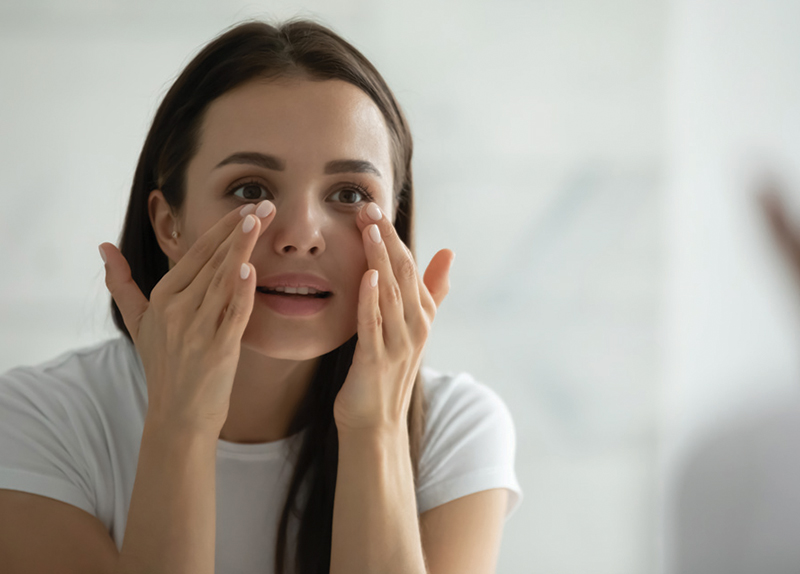 Third, protect your eyes. Eyewear like safety glasses and goggles are a must if you're doing activities like playing sports or doing construction work, but sunglasses protect your eyes as well. Sunglasses that block out 99-100 percent of UVA and UVB radiation from sunlight are best. They'll protect your eyes from sun damage. Cataracts, macular degeneration, and pterygium are just some conditions that eye damage will make you more vulnerable to.
Small steps like merely resting your eyes can go a long way in keeping your eyes healthy. Your eyes need a break now and then, especially if you sit in front of a computer screen for long stretches at a time. Try taking a break every 20 minutes by looking away to something about 6 m away for 20 seconds. Also, try blinking more to keep your eyes from getting dry.