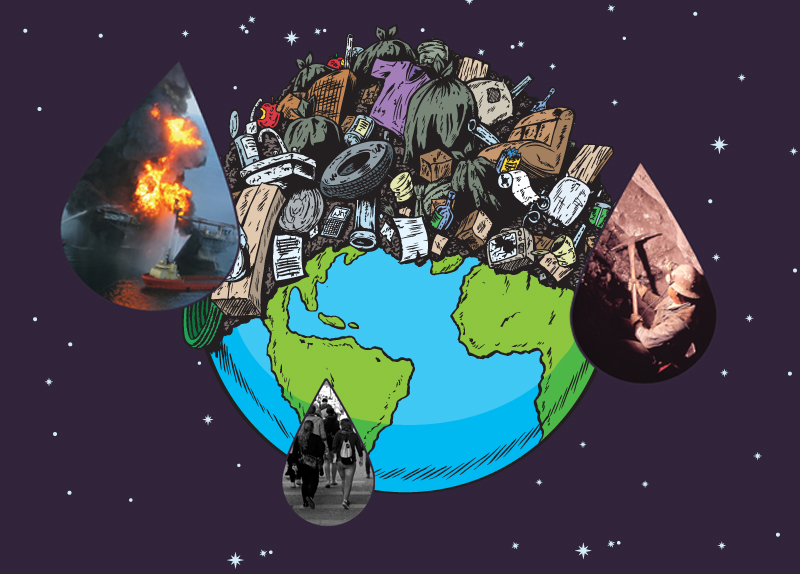 We live in an environment with finite resources. Unless something supernatural happens, the surface area of Earth will not expand. The same applies to the resources of our planet. Water, fossil fuels, and clean air are only a few examples. Right now, we are not only using our resources at an alarming rate, but we are also reducing the amount of already limited natural resources by polluting them. But the number of people who use those resources are only growing. What should we do?
Travis Rieder, a philosopher at Johns Hopkins University's Berman Institute of Bioethics, asked couples to consider something radical for the environment: not having children. In an article by NPR, he expressed that even if Americans tried their best to conserve energy by driving hybrid cars or recycling, they would be saving much more by having one less child.
But BBC's Vivien Cumming claimed that a rise in global consumption was still an important concern. If we tried to have a smaller global population but increased our consumption, we wouldn't be making much of a difference. If that's the case, most of the responsibility lies on people who live in developed societies. We can boast all we want about our high standards of living and advanced lifestyles, but the truth is that those who live in the wealthiest and most developed countries are also polluting the earth and wasting its resources the most.
In any case, it's clear we need a fundamental shift in lifestyle to one with either fewer people or fewer things.