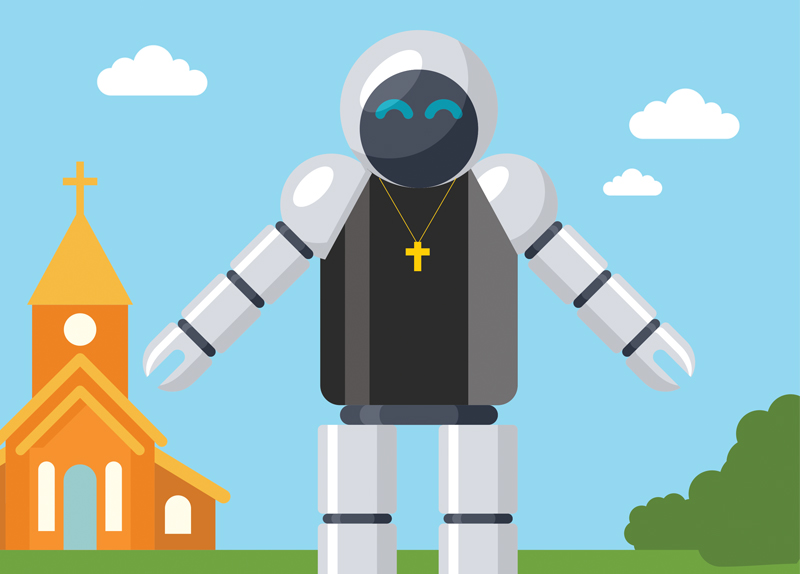 Opinion is divided over the introduction of a robot priest in the small German town of Wittenberg. Is it the latest heresy to afflict the church, or a demonstration that the Christian institution can accommodate startling innovation?
The robot, called Bless U-2, consists of a metal box with a touch screen, two arms at its side, and a head at the top featuring a pair of eyes and a digital mouth. A spokesperson for the church that commissioned the robot, the Hesse and Nassau Evangelical Church, explained that Bless U-2 was designed to be more machine-like in appearance. Having it look less human was clearly an aesthetic choice.
The robot initially wishes users a warm welcome and asks whether you want your blessing delivered in a male or female voice. It then asks which blessing you would like, and upon receiving its instructions, raises its hands with light beams towards the heavens and recites one of 31 different bible verses. The blessing closes with a 'God bless and protect you,' and asks whether you would like to have a printout of your encounter.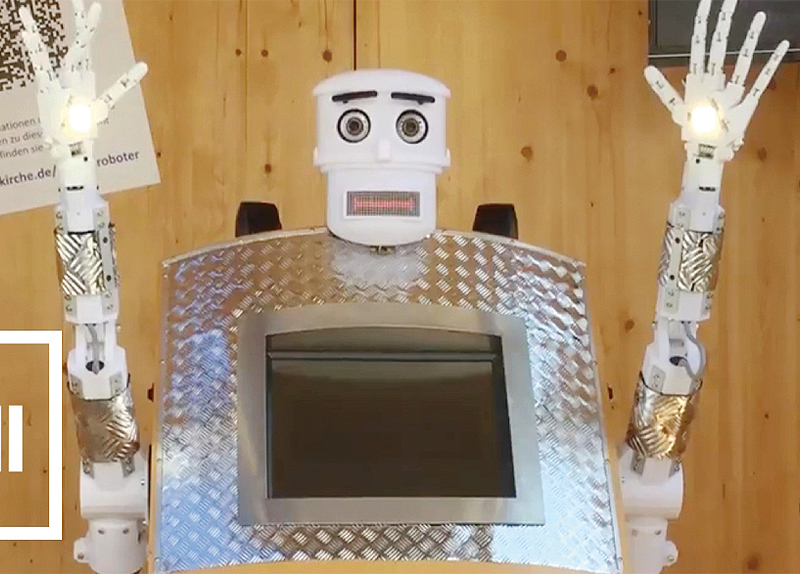 The tourist attraction is intended to mark the 500th anniversary of Martin Luther nailing his 95 theses to the door of All Saints Church in Wittenberg, beginning the Protestant Reformation. While it may be admitted that the impact of Luther's German translation of the bible would not have been possible without the technological innovation of the printing press, the direct relevance of a robot priest to Luther's criticism of the Catholic Church is not immediately clear.
Another spokesperson suggests that the idea is to provoke debate about whether it is possible to be blessed by a machine, or if a human being is needed. Such debate would include considering the limits of artificial intelligence, and whether it is possible for a machine to have a soul. It could also include the notion that, as we prepare for the inevitable final battle between man and machine, we should all be more worried that a religious element has now been introduced.