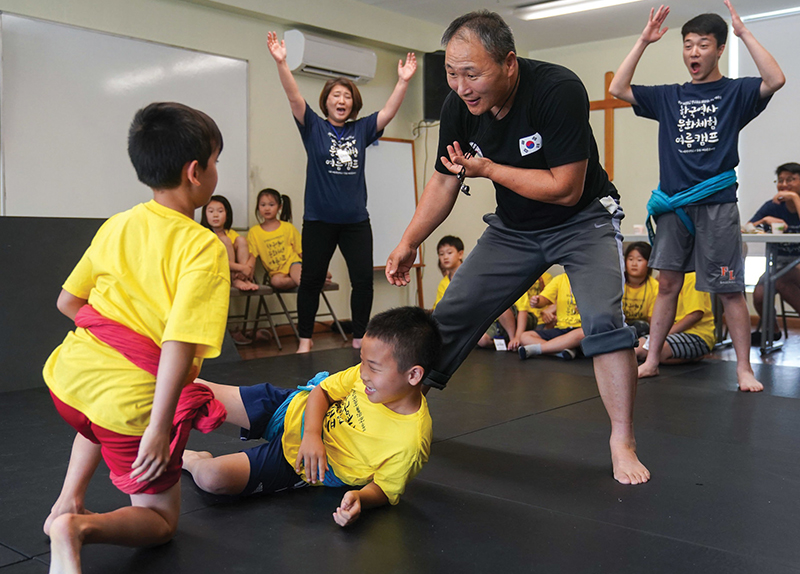 In Korea, ssireum is a well-known sport. It was invented nearly 2,000 years ago, but the low-impact style of wrestling became popular again in the 1950s. The popularity of ssireum has dipped more recently, but most people in Korea are still familiar with it. The same is not true in America, where the sport is almost completely unknown. One man is trying to change that.
Ever since Kim Sang-hyun moved to the U.S. over 30 years ago, he has dedicated his life to teaching ssireum to Americans. He lives in Queens, New York, which has one of the largest Korean populations in the country. Most of his students are Korean-Americans, but since they were born in the U.S. or moved there at a young age, many of them do not know much about Korean culture.
Mr. Kim has decided that it is his job to teach them. Though he is unable to expose his students to all of Korean culture, he has decided to teach the part that he is most passionate about. He teaches ssireum classes in and around New York City, from Queens to Palisades Park, New Jersey, which also has a large Korean-American population.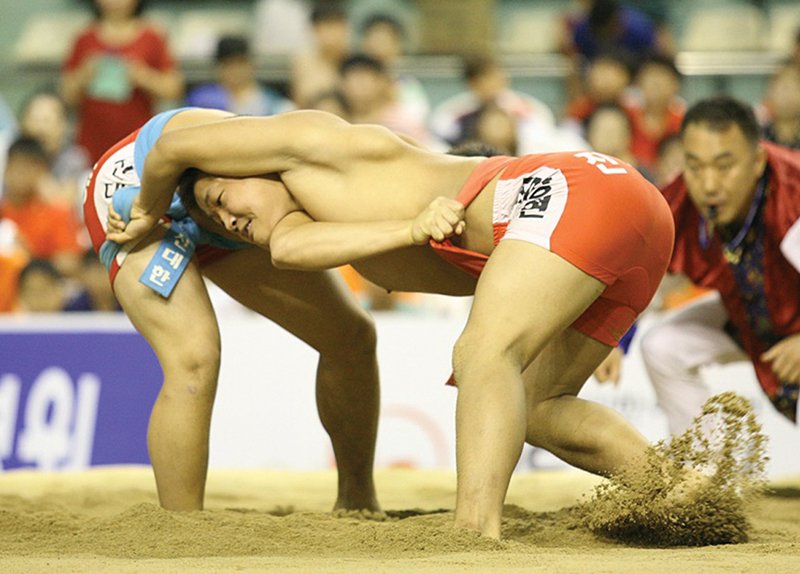 Mr. Kim fears that if he were to stop teaching the sport, ssireum would disappear from his community. Every year, he spends nearly $20,000 (W23.7 million) of his own money to keep ssireum alive.
Besides teaching classes, he provides supplies for ssireum matches, such as sand and satbas, and travels to Korean sports festivals around the country. He recently invited a group of Korean wrestlers to put on an exhibition for his community in Queens. He personally prepared the ring, shoveling the sand by himself through the night.
During the preparation, Mr. Kim says he broke down and began to cry for the first time in his life. Though he loves ssireum and is passionate about sharing it with his fellow Korean-Americans, it can be a thankless job. It is difficult to generate interest in an unknown sport, and some people have even accused him of only being interested in teaching it because of the money he receives, even though he spends more than he earns. He admits that he sometimes wonders why he goes through all of the trouble to teach it, but when he sees people enjoying ssireum as much as he does, his dedication is renewed.