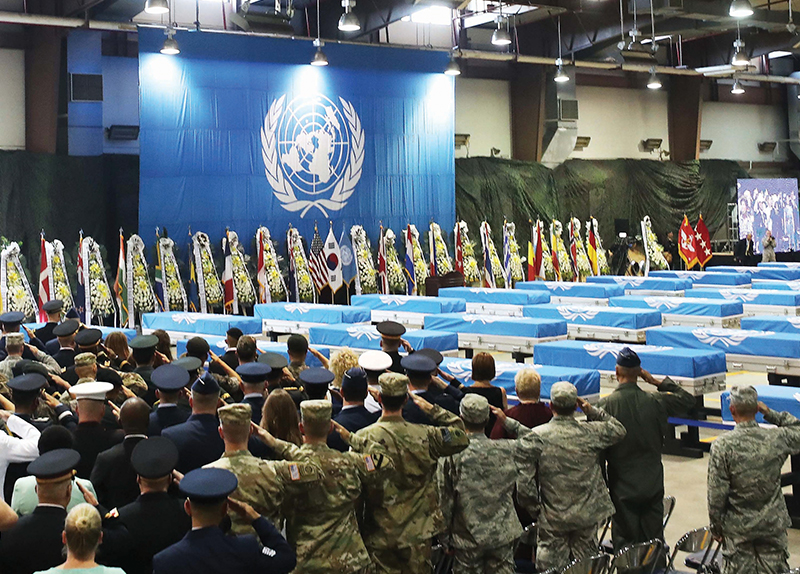 North Korea has repatriated 55 boxes of bones to the American military. They were transferred over at the city of Wonsan, North Korea, and then moved to Osan in the South aboard a military plane. There, the boxes were catalogued, and a ceremony was held. Afterwards, they were put back aboard another plane and moved to Hawaii.
The bones are remains of U.S. soldiers lost during the Korean War, or at least that's what North Korea says. Aside from one military identification tag, there is no other identifying information. U.S. officials have not yet confirmed that the boxes contain the remains of U.S. soldiers.
In fact, they are not even sure if the identification tag was American. Soldiers from 16 other countries in the United Nations fought alongside the U.S. in the Korean War, and the identification tag could have come from one of their soldiers. Many other countries have not yet recovered their war dead from North Korea.
But there's no reason to doubt that they are the remains of soldiers, said John Byrd, a forensic expert working at the Osan military base. They probably contain the remains of at least some American soldiers.
But even if it turns out that the remains are not American, Defense Secretary Jim Mattis has called it a positive step.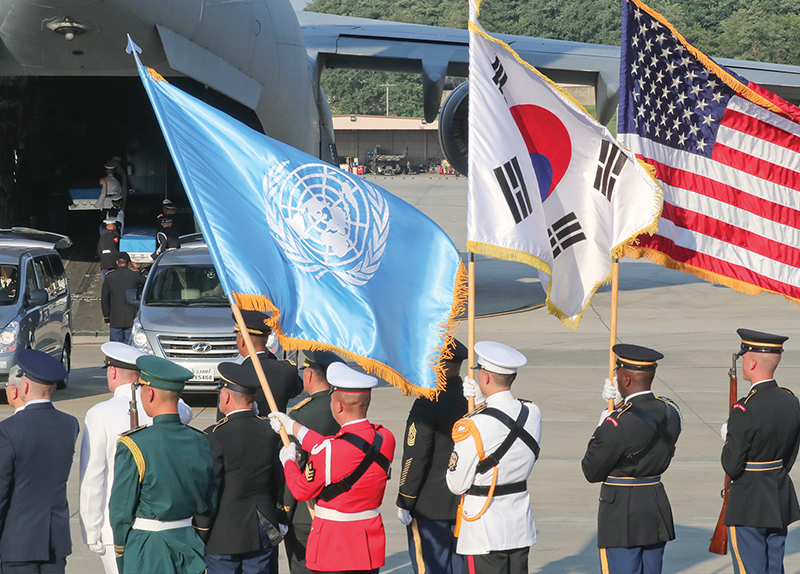 In Hawaii, the remains will be tested thoroughly to figure out who the bones belonged to. Forensic experts will use DNA testing when necessary. It could take months or years to fully identify the remains.
Almost 7,700 U.S. servicemen are still missing from the Korean War. The deaths of these soldiers were never confirmed, and their remains were never found. Of these, 5,300 are thought to be in North Korea.
The return of the soldiers' remains was something that U.S. President Donald Trump and North Korean leader Kim Jong-un agreed to in their June 12 summit in Singapore.
But this is not the first time that North Korea has returned Korean War remains to the U.S. Between 1990 and 1994, North Korea handed over 208 boxes to the U.S. Out of those, 181 individuals were identified. Between 1996 and 2005, 229 more boxes were repatriated. Out of those, 153 individuals were identified.
North Korea has recently claimed to possess the remains of about 200 soldiers. It's not clear whether the 55 boxes contain all of these.