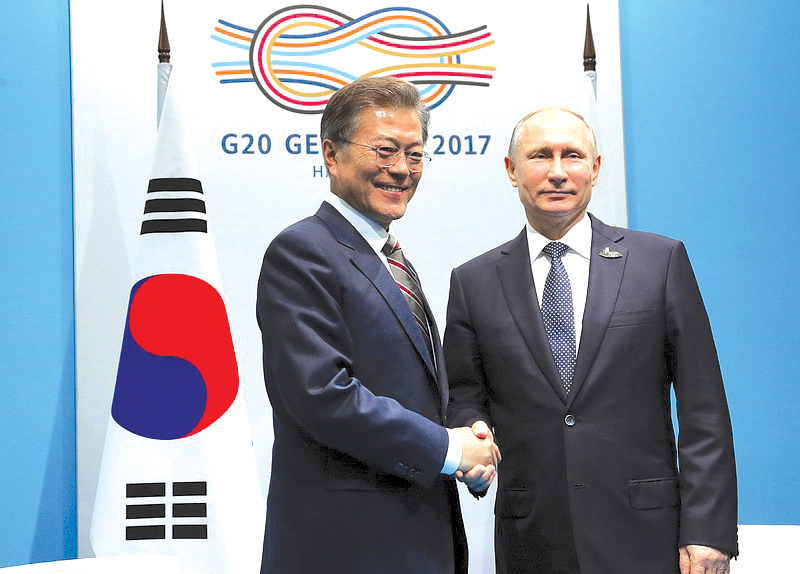 U.S. President Donald Trump, and his Russian counterpart Vladimir Putin, have finally met in Hamburg as part of the 17th G-20 Summit. The first meeting was captured on amateur video in an impromptu moment, however Trump and Putin then participated in what has been called a "robust and lengthy exchange" - a meeting that contained only Putin, Trump, foreign secretaries Sergei Lavrov and Rex Tillerson, and two interpreters. The meeting reportedly lasted double the original time allotted.
Later on in the proceedings, the two leaders held a joint press conference where, among other issues, they addressed the topic of Russian interference in the United States 2016 presidential elections. Both leaders vehemently denied the allegations that there was any collusion between the Trump campaign and the Russian government. Summarizing the meeting, President Trump said: "We've had some very, very good talks. We're going to have a talk now and obviously that will continue. We look forward to a lot of very positive things happening for Russia, for the United States and for everybody concerned."
This meeting with Putin came shortly before a report that Donald Trump's son, Donald Trump Jr. had received an email informing him that the Russian government possessed damaging information on his father's opponent, Hillary Clinton. Trump Jr. is expected to give evidence at an ongoing investigation into Russian interference.
Trump was also criticized for allowing his daughter, Ivanka, to sit in on a meeting with world leaders in his place. Critics pointed out that the daughter of the president had no right to share a meeting space with the other leaders of the G-20. For many, the action breached ethical protocols and insulted participants. Trump took to Twitter to engage the topic: "If Chelsea Clinton were asked to hold the seat for her mother, as her mother gave our country away, the Fake News would say CHELSEA FOR PRES!"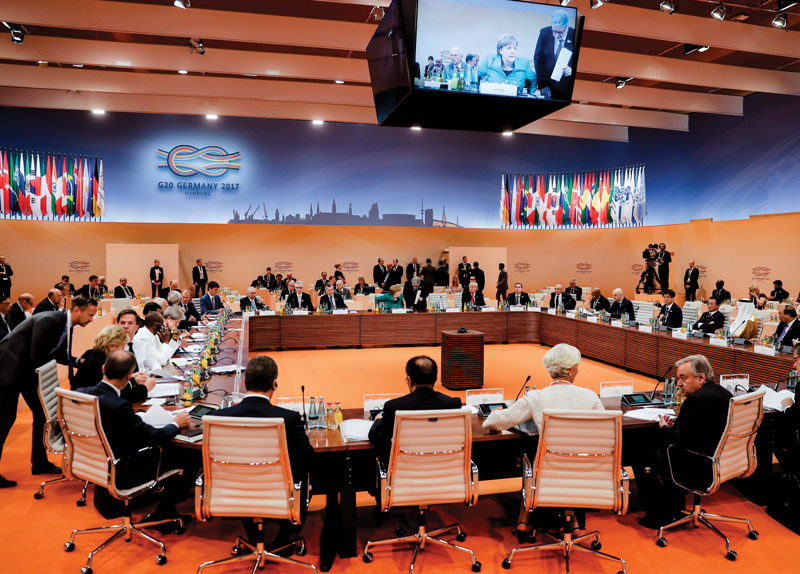 In addition, President Trump held a joint press conference with Japanese Prime Minister Shinzo Abe and Korean President Moon Jae-in, where the three allies discussed new sanctions against North Korea in response to the continuing missile tests.
After the summit concluded, Trump posted a bizarre video on Twitter featuring still pictures of highlights of his meetings with other leaders, with a choir performing a song based on his campaign slogan "Make America Great Again". The video was widely ridiculed on social media.