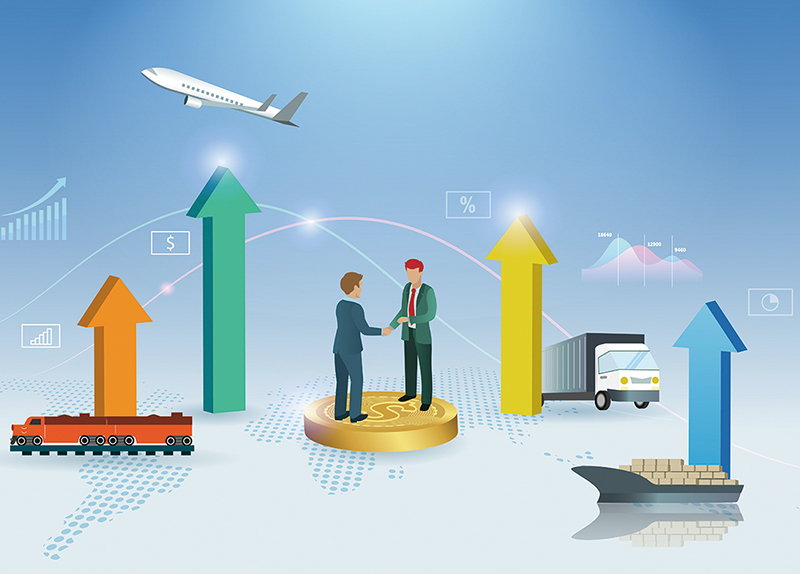 One of Korea's leading companies, SK Group, announced that it would be investing $22 billion (W28.7 trillion) in the U.S. market. The announcement was made during a meeting between SK Group's Chairman Chey Tae-won and President Joe Biden at the White House on July 26. During the meeting, Chey said that the company would be using its funds to invest in various areas, including biotechnology, microchips, and electric vehicle batteries.
Up to $14 billion (W18.3 trillion) of the investment funds will also go toward the construction of two new gigafactories in Kentucky and Tennessee. President Biden commented that SK Group's investment funds will help to grow the company's U.S. workforce from 4,000 people to 25,000 people. "Today's announcement is also proof that America is back to working with our allies," said the president. SK's technology investments are expected to help ease supply chain issues, especially when it comes to technologies like microchips. During the pandemic, microchip shortages deeply affected the production of various electronic goods around the world. Chey added that the company's investment will "make the supply chain in both our countries more resilient in critical technologies."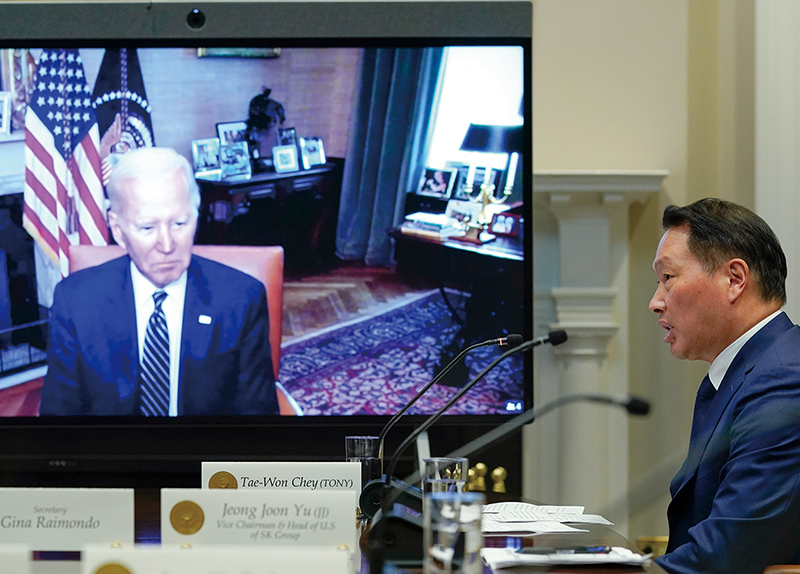 Although the meeting was held at the White House, Chey and SK Group's representatives were unable to meet with the president in person, as the president had tested positive for COVID-19 before the meeting and was in isolation. Instead of meeting in person, Chey and SK Group's representatives gathered in the Roosevelt Room of the White House and participated in a video meeting with President Biden, who was located in the White House residence. Despite suffering from COVID-19, the president appeared to be healthy, stating that he was "feeling great."
During the meeting, President Biden talked about the important relationship between the U.S. and Korea. "You know, this pathbreaking announcement represents clear evidence that the United States, Korea, and its allies are back and winning the technology competition of the 21st century," said the president. Chey also echoed these sentiments, talking about the two countries' "deep and longstanding" relationship. "Now we have worked side-by-side to build the technologies and infrastructures that will power the 21st century economy around the world," said Chey.