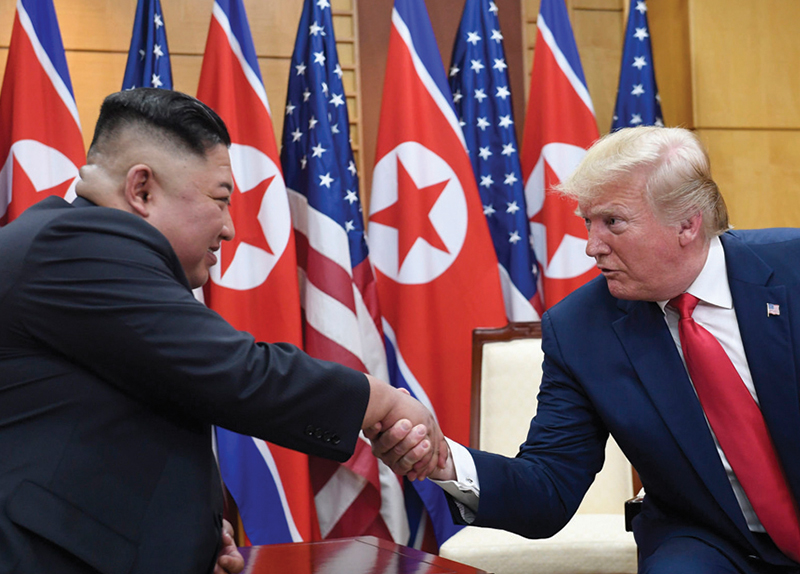 Immediately after announcing a new round of denuclearization talks with the United States, North Korea launched a test missile into the East Sea. The missile was launched from a submarine near Wonsan and flew 450 km east, at a height of 900 km, before landing in the water less than 350 km from the Japanese coastline. It was North Korea's furthest test launch in almost a year.
The fact that the missiles were launched from a submarine is especially concerning, since it effectively extends the reach of North Korean missiles. Missiles launched from submarines are also difficult to identify in advance, making missile defense systems less effective.
Hours before the launch, North Korea and the United States had announced that they would resume talks toward a denuclearization agreement, the first since Kim Jong-un and Donald Trump abruptly ended their summit in Vietnam last February. At that meeting, Kim offered to shut down some of his nuclear sites in exchange for the removal of the harshest sanctions against North Korea, but since the U.S. was only willing to accept total denuclearization, the talks stalled.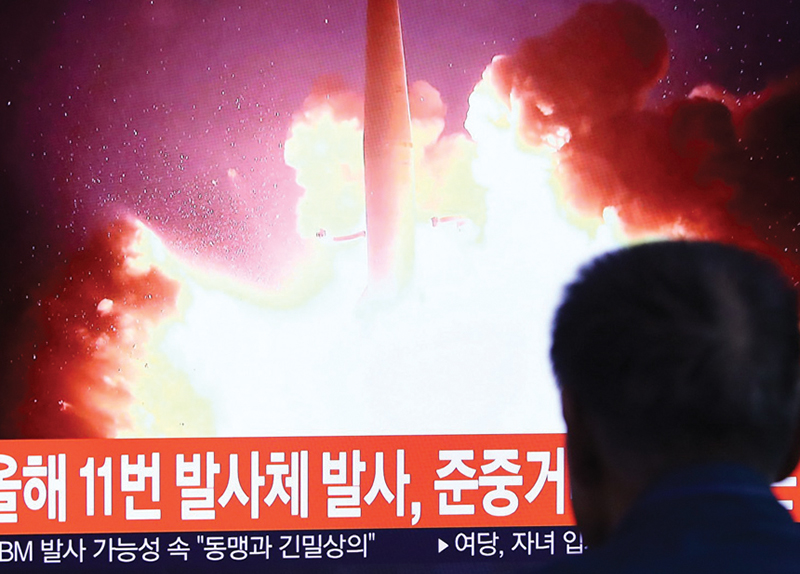 The latest round of talks was held in Stockholm, one week after the missile launch. Though the U.S. said the two countries had "good discussions," North Korea left Stockholm unsatisfied, calling the talks "sickening." Sweden invited the countries to return for follow-up talks in two weeks, and though the U.S. accepted the invitation, North Korea said that no further talks would take place until the U.S. changed its attitude and "hostile policy."
North Korea was critical of the U.S. for failing to come up with a new proposal. The day after the talks ended, the North Korean Foreign Ministry released a statement in which it accused the Trump administration of prioritizing the immediate political interests of the president over consideration for the interests of North Korea. Trump is facing a number of scandals as he enters a re-election campaign in the U.S., and the total denuclearization of North Korea would be a greater political win for him than would a small step toward success.
Some believe that North Korea is taking such an aggressively critical stance in order to pressure the U.S. to compromise, or possibly to force Trump to meet Kim for another summit. In April, Kim said that the U.S. had until the end of the year to come up with a more acceptable proposal, and he seems to be standing by that deadline.