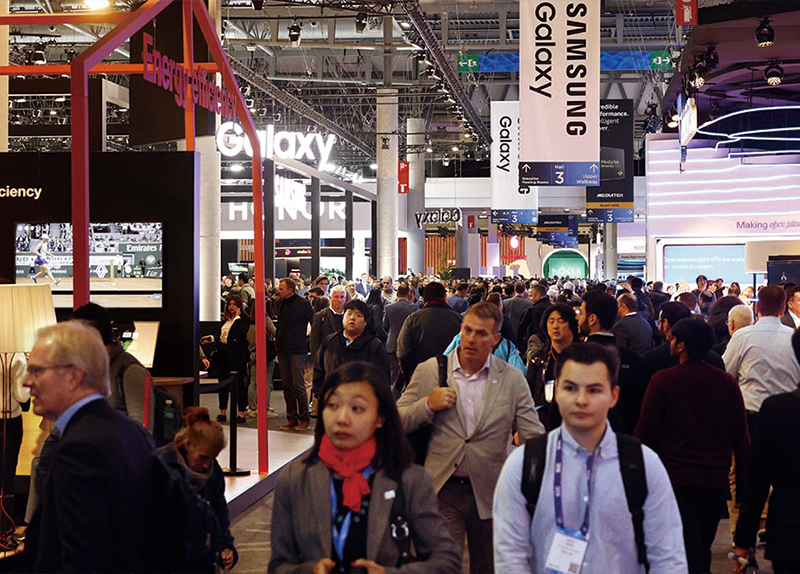 The world's leading mobile technology exhibition, Mobile World Congress (MWC) 2023, was held in Barcelona, Spain, from Feb. 27 to Mar. 2, 2023. The GSMA-organized event returned after a two-year hiatus due to the COVID-19 pandemic amid great anticipation.
As digital transformation continues to thrive worldwide, attendees arrived at the event to be inspired by curated content from thought leaders and innovators of Web 3.0. The event provided an excellent platform for fostering innovation and debate, networking, and delivering the key decision-makers necessary to make deals.
Most of the big names in technology and telecommunications showcased cutting-edge technologies and leveraged the opportunity to launch their latest products and services. OPPO, Xiaomi, Samsung, SK Telecom, and KT were among them. "Velocity," the event's theme, was brought to life through subordinate themes discussed across multiple platforms. Big topics included 5G Acceleration, Reality+, OpenNet, FinTech, and Digital Everything. Attendees explored 5G's untapped value in connecting the world, extended reality and metaverse, and open networks, among other things.
The GSMA Ministerial Programme convened with the highest number of delegations ever, with 196 representatives from over 150 countries, nearly 70 ministers, and over 100 heads of regulatory authorities. 4YFN provided a venue for startups, investors, and corporations to collaborate on new business ventures.
Meanwhile, a Korean telecommunications industry official expressed that Korea should feel a sense of crisis and adapt quickly to the world's current level of technology. He noted that Korean companies could no longer claim technological superiority in most of the next-generation technologies, and that Korea would need to step up its efforts to get ahead as a latecomer in this field.
MWC Barcelona 2023 was a resounding success, showcasing the most recent developments and innovations in mobile technology. The event saw several important industry announcements and highlighted the importance of digital transformation in the modern world.
MWC is the world's largest trade exhibition that opens every year in Barcelona, Spain. The conference is organized by the GSMA (with more than 750 mobile operators as full members and a further 400 companies in the broader mobile ecosystem as associate members). It showcases the latest advancements in mobile technology, from smartphones to next-generation wireless networks, etc.