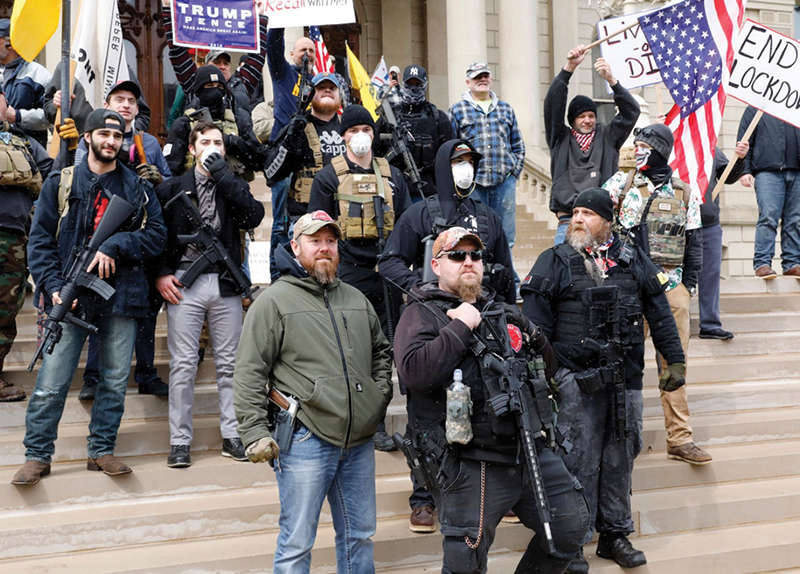 All over the world, countries have been imposing stringent restrictions on their populations in an effort to contain the pandemic. Despite its late response, the United States has imposed standard constraints such as closing its borders and ordering lockdown measures, the severity of which varies depending on the state. Most of the states have adopted a more aggressive approach to the spread of the coronavirus by closing bars, restaurants, schools, and other non-essential businesses. The seriousness of the situation in the U.S. is indisputable, especially now with over 900,000 COVID-19 cases and more than 50,000 deaths. Yet, in spite of these numbers, protests have risen against the lockdown in over a dozen states. The actions taken by these citizens protesting against the measures that are supposed to protect them from the pandemic seem illogical at face value. So why are they fighting vehemently against the containment efforts?
This restriction of gathering and social contact has undeniably disrupted the lives of hundreds of millions of people and the operations of thousands of businesses. Most taking to the streets argue that the strict curbs on movement and businesses are harming the livelihood of citizens and causing long-term damage to the local economies. Some, more extreme protestors, claim the lockdown to be an infringement on civil liberties. And some, if not all of the rallying parties, are confident about their chances of survival. Most of the demonstrators make some valid points that only galvanize larger rallies to form against the government orders, the largest of which counted 2,500 protestors in one rally in Olympia, Washington. Another factor instigating the protests is the president's careless commentary on the ongoing containment efforts. Whether it is downplaying the threat of the pandemic or criticizing the lockdown, Donald Trump's words have only fed fuel to the fire, sowing doubt and confusion amongst the population.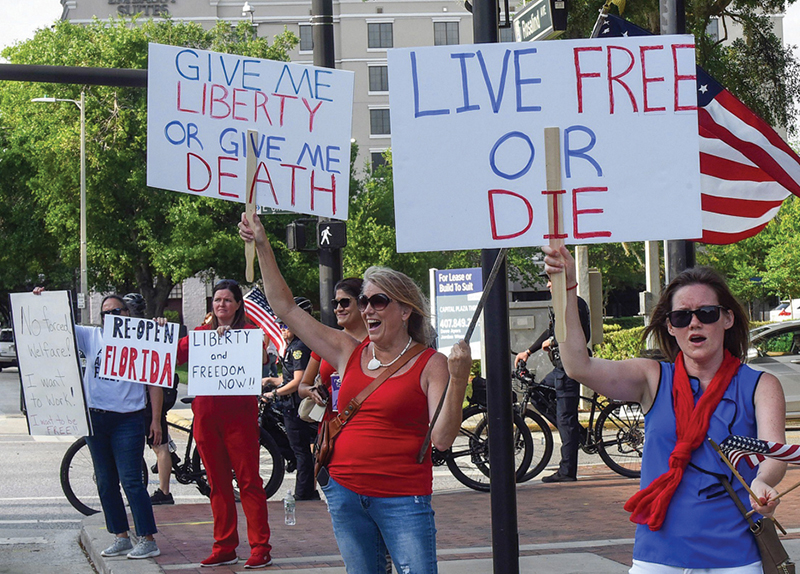 While the economic fallout of the lockdown is frightening to imagine, these anti-lockdown demonstrations may have had disastrous consequences that would only prolong the duration of the quarantine. Already, some of the states where the protests took place have seen a spike in new cases, and the numbers indicate a correlation between the large gatherings and infections. The situation in Kentucky is a case in point, with it recording its highest inflation in new coronavirus patients after a week of demonstrations held by 100 inhabitants demanding for the cessation of the shutdown. It is a no-win situation for the citizens, being stuck between unemployment and possible infirmity.