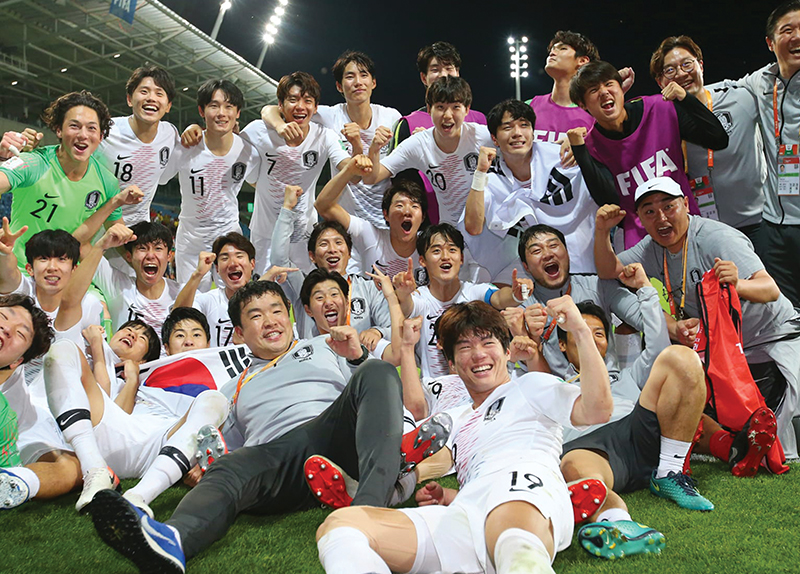 Every two years, FIFA holds the U-20 World Cup, a soccer tournament in which the best young players gather to represent their countries. The players must be under 20 years of age, and each year, only 24 countries qualify.
The Korean national team never finished higher than fourth in any of their 14 World Cup appearances between 1977, the first year of the tournament, and 2017, the most recent tournament. In 1983, the year of Korea's fourth-place finish, the tournament was smaller, with only 16 teams qualifying. They advanced to the eight-team knockout stage and won their first match, but then they lost in the semifinals and lost again in the third-place match.
This year, the tournament is larger than it was 36 years ago and the level of skill is higher. Grouped with Portugal and Argentina, two of the teams with the best odds to win the entire tournament, the Korean team seemed unlikely to advance beyond the group stage.
There were no surprises in their first match, as they lost 1-0 to Portugal. After beating South Africa, they entered the final day of group play tied with Portugal for second place in the group. Unfortunately, their final match was against Argentina, who entered the game having won their first two matches by a combined total of 7-2. After Portugal stumbled, only managing to tie South Africa in their final match, Korea needed just a tie to advance. Instead, they won.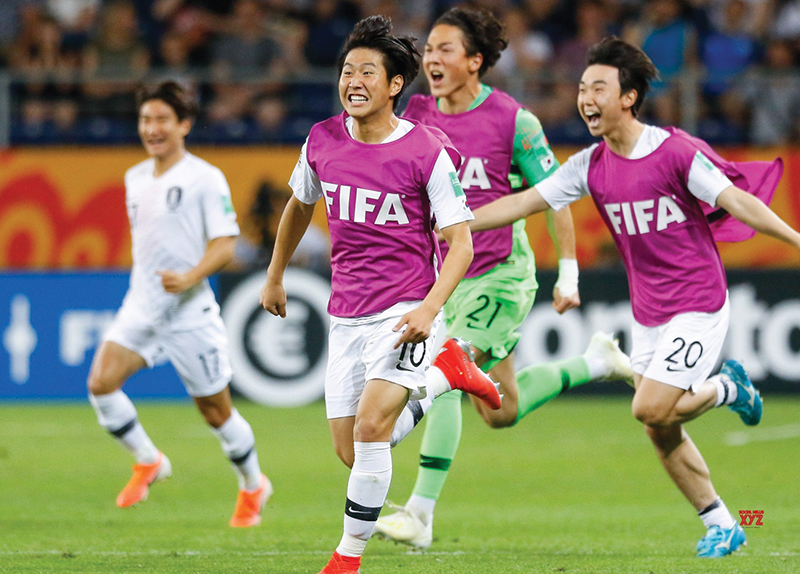 Even after advancing to the knockout stage, Korea was not seen as a threat. Along with Mali, they were given the lowest odds to win among the remaining eight teams. They proved oddsmakers wrong, however, winning their next three games and advancing to their first ever final.
Set to face Ukraine, another unlikely finalist, Korea had already made history. Only two other teams from the Asian Football Confederation ever reached the U-20 final: Qatar in 1981 and Japan in 1999, both finishing as runner-ups.
Things seemed to be going Korea's way after Lee Kang-in successfully converted a penalty shot in the fifth minute, giving them a 1-0 lead, marking the first time in the entire tournament that the Ukrainian team trailed. Unfortunately, Ukraine responded with three consecutive goals and won the match 3-1.
After the match, Lee Kang-in was awarded the Golden Ball, the award for the best player of the tournament. Previous winners of the award include Argentinian legends Diego Maradona and Lionel Messi as well as French superstar Paul Pogba. If this tournament was any indication, the future is as bright as ever for Korean soccer.