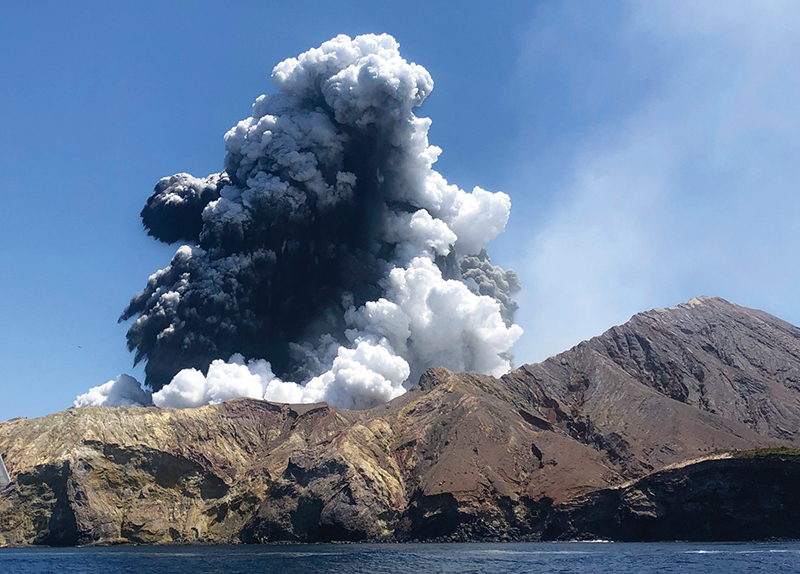 For a group of nearly 50 people, a summer holiday ended in disaster when White Island, a volcano in New Zealand, suddenly erupted earlier this month.
White Island is a small volcanic island off the northern coast of New Zealand's North Island. On the afternoon of Dec. 9, 47 people, most of whom were tourists who had arrived on a cruise ship from Australia, were visiting the volcano when it erupted, sending a plume of ash more than 3.5 km into the air faster than the speed of sound. The ash cloud, containing small, jagged particles of rock and natural glass, almost immediately enveloped the entire island, filling the air with acidic gas and coating the ground in a layer of white ash.
Ultimately, the blast killed an estimated total of 17 people, with 15 confirmed deaths and two missing. Dozens of others were badly injured, 22 of whom were in critical condition, and had to be airlifted to nearby hospitals. Almost all of the survivors suffered severe burns, some on as much as 95 percent of their bodies, which were made worse by the chemicals and gases released in the eruption.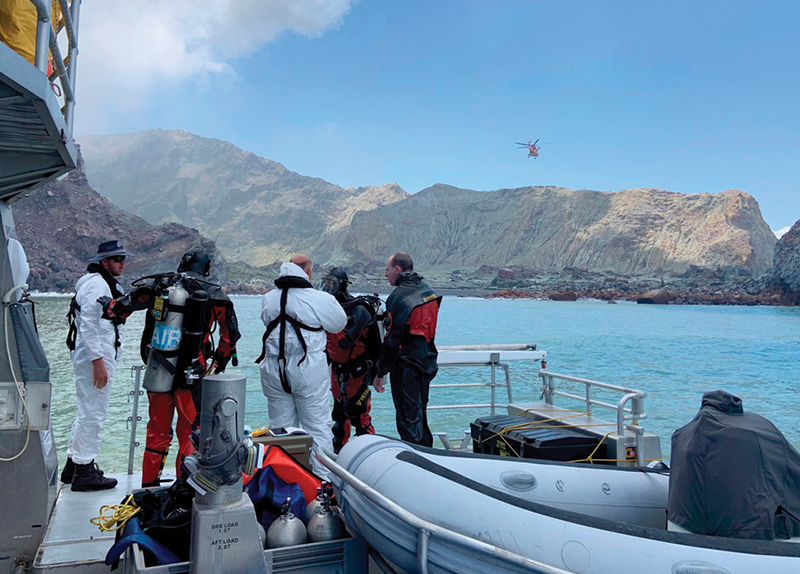 Though the island was inaccessible for days after the eruption due to the ash that remained in the air, a special operations team, equipped with protective clothing and oxygen masks, was eventually sent in to recover several bodies. Experts warned that the volcano could erupt again at any moment, and as the recovery team conducted their search, they could feel the volcano rumbling beneath their feet.
The tragedy has led some to debate the safety and ethics of extreme tourism in the country. White Island, promoted as the most active volcano in the country, is a popular tourist destination, but before the blast, geologists had warned that volcanic activity had recently increased, making the island more dangerous than normal. The New Zealand police initially stated that they would be opening a criminal investigation into the people and companies responsible for bringing the people to the island but later dismissed the idea.
Some Maori, the indigenous people of New Zealand, were critical of tourists visiting the island in the first place. They traditionally believe that White Island, called Whakaari in the Maori language, is an ancestor and should not be used for profit. Unfortunately, several small towns near the island depend on tourism, which is now likely to decline after the eruption.