As the newly discovered coronavirus, COVID-19, continues to spread, the world is focused on trying to contain the outbreak. Though countries are doing their best, the situation on two recent cruise ships shows how difficult it is to truly stop a pandemic.
In late January, a passenger boarded the Diamond Princess cruise ship in Japan before disembarking in Hong Kong. When he later tested positive for COVID-19, the ship's 3,700 passengers became quarantined, but the quarantine was unorganized and casually enforced. Guests were allowed to continue to interact with each other, and more than 1,000 crew members shared a living space, resulting in a large number of infections. Eventually, more than 600 cases were confirmed on the ship, making it the biggest cluster of infections outside of China at the time. As patients tested positive, they were evacuated from the ship while the others remained. Finally, after two weeks, the ship was allowed to dock at the Japanese port city Yokohama, and more than 400 passengers were allowed to disembark.
That decision is now being criticized, as health officials warn that it may take more than two weeks for symptoms to develop. Furthermore, the suboptimal conditions mean that passengers could have become infected at any time during the two-week quarantine. Experts believe that the guests were released prematurely and more infections are likely to occur.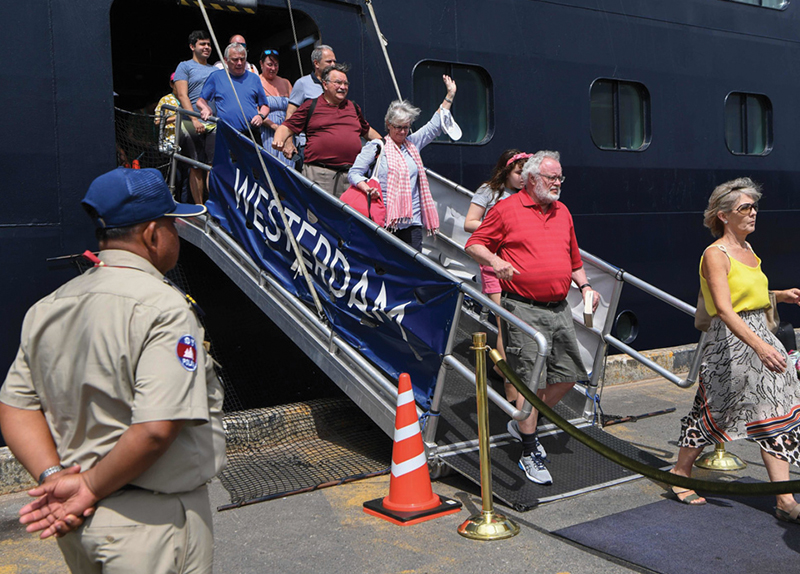 That fear has already come true in another part of Asia. A different cruise ship, the Westerdam, left Hong Kong on Feb. 1 to embark on its two-week voyage. However, after news of the Diamond Princess broke, the ship was turned away from ports in Taipei, Taiwan, Japan, Philippines, Thailand, and Guam. It was finally allowed to dock in Cambodia, where the prime minister, who had previously expressed skepticism over the dangers of the virus, personally greeted passengers and presented them with flowers. Unfortunately, one of the passengers who was allowed to disembark immediately flew to Malaysia on a 145-passenger flight. Shortly thereafter, she developed a fever and soon tested positive for COVID-19. The passengers that remained on the Westerdam were immediately quarantined. However, by then, hundreds of other passengers had already dispersed around the world.
The defense against a pandemic is only as good as the weakest line of defense. As these two cases show, we appear to be incapable of completely stopping the spread of disease. Instead, countries should expect an outbreak and do their best to limit it.