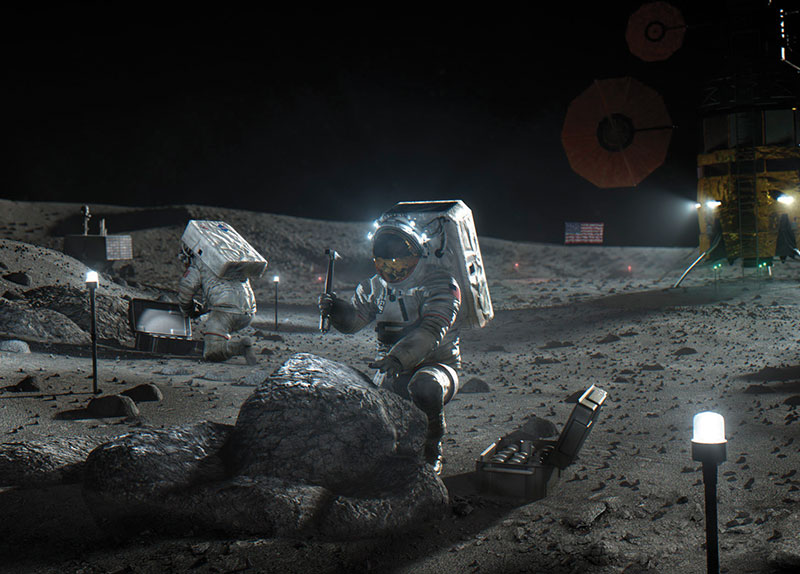 During a session of the 71st International Astronautical Congress on Oct. 13, NASA announced that eight nations have signed on to become the founding members of the Artemis Accords, an international agreement that establishes a framework of principles to guide future space exploration cooperation. Representatives of Australia, Canada, Japan, Luxembourg, Italy, the United Arab Emirates, the United Kingdom, and the United States of America signed the documents in a virtual ceremony.
The agreement pertains to the NASA-led Artemis program, whose objective is to land the first woman and the next man on the moon, notably the lunar south pole region, by the year 2024. The program is carried out by NASA, independent commercial spaceflight companies contracted by NASA, and the following international partners: the European Space Agency, the Japan Aerospace Exploration Agency, the Canadian Space Agency, the Italian Space Agency, the Australian Space Agency, the U.K. Space Agency, and the United Arab Emirates Space Agency. These international partnerships, aided by the Artemis Accords, are expected to play a key role in achieving the long-term goal of setting a sustainable presence on the moon.
The Artemis Accords contain provisions for peaceful exploration, safety, transparency, sustainable use of space resources, cooperation to build and operate spacecraft and other hardware, and the management and disposal of orbital debris. Countries participating in the Artemis program are expected to follow norms of behavior that range from the public release of scientific data to the preservation of outer space heritage. Essentially, the purpose of the accords is to lower the possibility of conflict in space and on Earth by reinforcing mutual understanding and reducing any misinformation.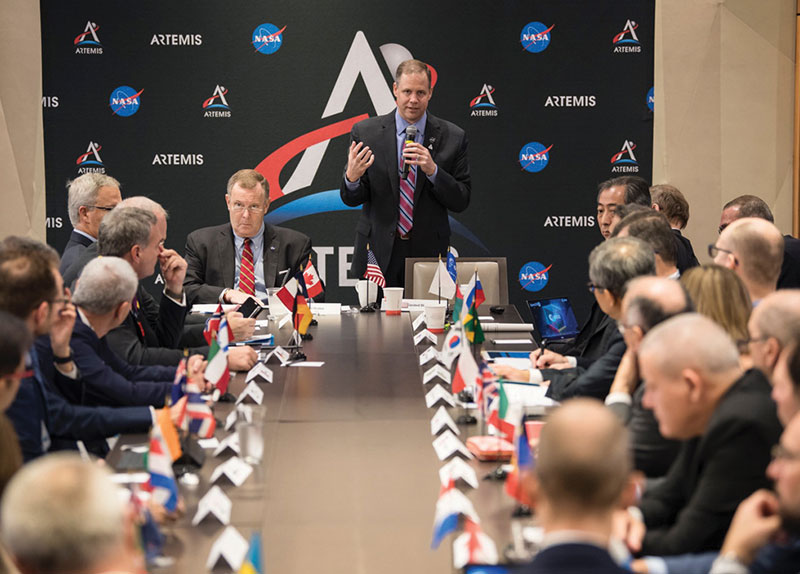 Many of the principles of the accords were derived from the Outer Space Treaty and other related treaties. For one, the accords reinforce that space exploration is to be conducted for peaceful purposes only as outlined in the Outer Space Treaty. Other aspects of the Outer Space Treaty, including the rescuing and returning of astronauts and objects launched into space and the prohibition regarding national appropriation of celestial bodies, were all used to build the foundation of the Artemis Accords.
Though other countries are expected to join the agreement in the near future, some have remained critical of it. Dmitry Rogozin, the head of Russia's space program Roscosmos, is one such critic. According to Rogozin, Russia would not sign the accords because they are too U.S.-centric.