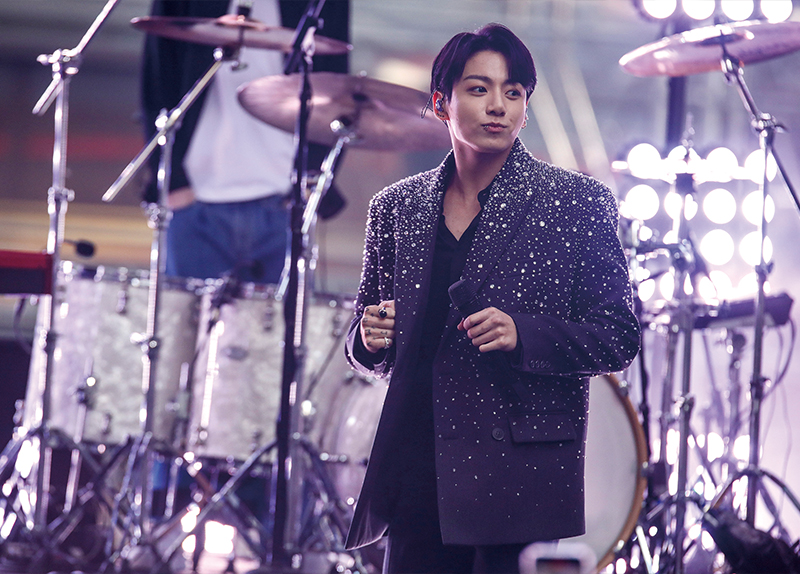 BTS sensation Jungkook stole the spotlight on Nov. 8 as he took the stage of the Today Show in New York City. The K-pop idol performed from his debut solo album, Golden, and drew one of the largest crowds the program has ever seen, with ARMY fans lining up days in advance to secure prime viewing spots.
Jungkook, affectionately known as JK, took the Citi stage after a personal walk-on from show co-host Hoda Kotb. The Today Show hosts were astonished at the massive turnout of ARMY fans, who lined the streets outside the Today studio from 48th Street to 51st. The queue included those who waited for the Wednesday morning performance from Monday.
Wearing a sparkly jacket over a black outfit, Jungkook delivered a live performance with a full band, kicking off with the dynamic Jack Harlow collaboration, "3D." The crowd, mostly female fans, enthusiastically echoed Harlow's pre-recorded verse back to JK.
Acknowledging the dedication shown by his fans early in the morning, Jungkook expressed his gratitude, declaring them the best and wishing everyone a "Golden day." Excitement built as he transitioned into the uptempo rock-infused track, "Standing Next to You," his third single from his album Golden. Jungkook wowed fans with impressive dance moves and exchanged high-fives with ARMY fans.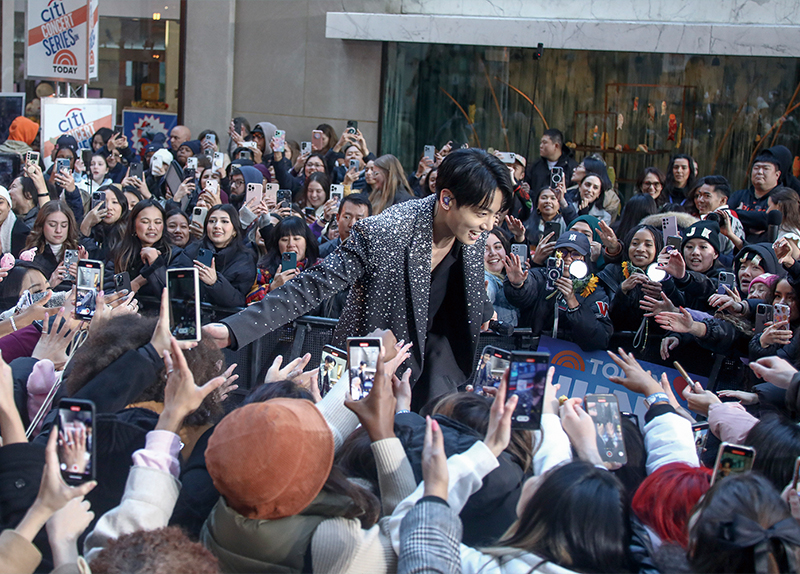 Despite a minor mishap where he lost a ring during his performance, Jungkook continued to engage with the crowd, sharing an "I love you" exchange with a tearful girl celebrating her 10th birthday. The performance continued with his smash hit and collaboration with Latto, "Seven," which recently became the fastest song to reach 1 billion Spotify streams.
But Jungkook's performance didn't end there. After his appearance on the Today Show, JK surprised fans with an improvised concert at Times Square the next day. Taking the TSX Entertainment stage in the heart of the iconic square, Jungkook treated the packed audience to a set featuring tracks from Golden. The surprise show included performances of "Standing Next to You," "Seven," "3D," "Yes or No," and "Please Don't Change."
The TSX stage, which recently opened in July as an outdoor performance venue in Times Square, welcomed its second artist, following American rapper-singer Post Malone. Surrounded by the vibrant energy of New York bystanders and passionate K-pop enthusiasts, Jungkook expressed his gratitude, stating, "It's an honor to perform in New York's Times Square."