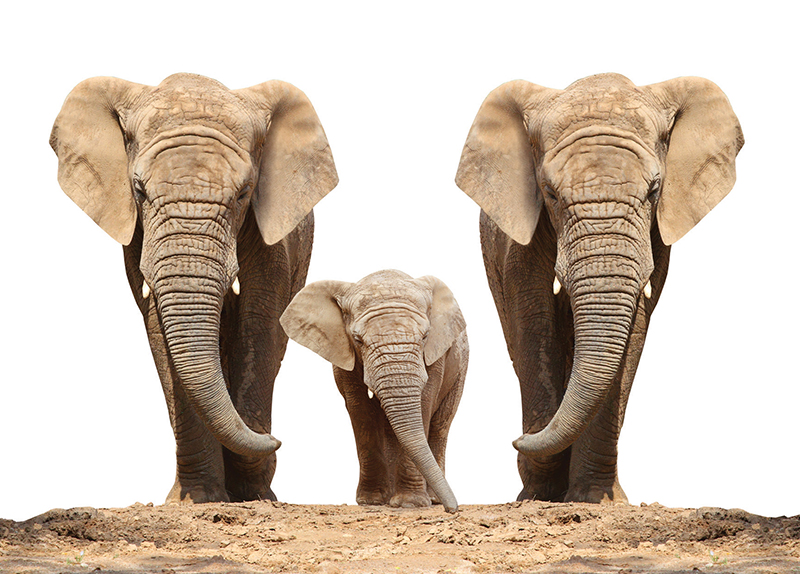 In what will be a monumental and first-of-its-kind rewilding operation, 13 elephants from a British zoo will be flown more than 7,000 km to Kenya, where they will be carefully reintroduced into their ancestral homeland. It is hoped that this project will encourage further rewilding of animals in captivity and discourage the global trade in elephants.
The herd in question includes three calves that were all born and raised in captivity at Howletts' Wild Animal Park, a private zoo near Canterbury, Kent, in the United Kingdom. None of them have ever lived in the wild before. The mammoth venture of transporting and reintegrating the 25-ton group is being taken on by the Aspinall Foundation, the Kenya Wildlife Service and the Sheldrick Wildlife Trust. While rewilding elephants on this scale is still very much uncharted territory, the Aspinall Foundation, the British wildlife charity that operates the Howletts' zoo, has successfully reintroduced an impressive number of animals born in their parks into their natural habitats. Thanks to its efforts, animals such as western lowland gorillas, black rhinos, Javan langurs and gibbons, European bisons and clouded leopards are now thriving in the wild. On the Kenyan side of the venture, the Sheldrick Wildlife Trust has 50 years of experience in protecting wild elephants and rescuing injured ones, nursing them back to health, and releasing them back into the wild.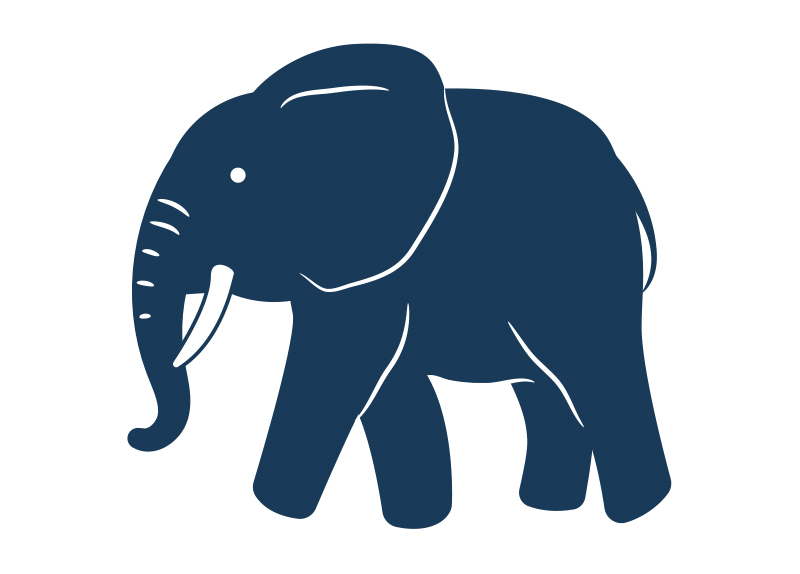 When the Howletts' breeding herd steps onto Kenyan soil after its long journey, it will be the first step in the longest and largest elephant release effort in history. While the specific arrangements for the journey have yet to be publicly verified, the animals are expected to travel fully conscious in customized crates in a large aircraft. As such, they will be spending some time in the crates ahead of the journey to get used to the limited space and reduce the amount of stress they will feel during the flight. They will be continuously monitored by a team of vets and specialists while in transit. Upon arrival, the savannah elephants will be kept in an enclosure for six months so conservationists can keep an eye on their reaction to the different climate and diseases.
While the money and work that will be poured into building special crates ? and continuously monitoring, caring, and feeding the elephants ? seem too much to believe, the program leaders feel that it will be all worth it. Damian Aspinall, founder of the foundation, explained to BBC Radio Kent that elephants do not do well in captivity. The stress from living in captivity ensures hardly any new calves are born and that female elephants only live to approximately half their natural lifespan. Over half the elephants in captivity are obese and many suffer from foot problems, skin problems, and mental distress.