| | | |
| --- | --- | --- |
| | Square Watermelons Grows In Popularity | |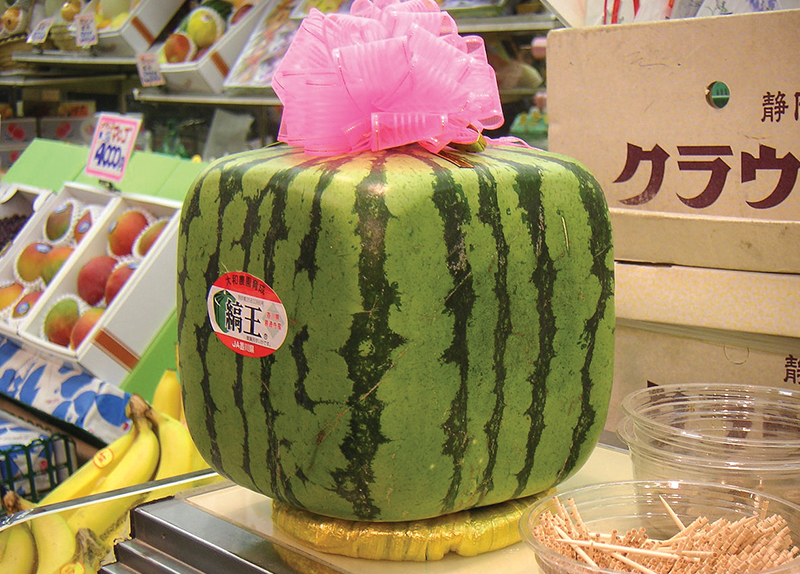 The watermelon is one of the most popular fruits to eat during the summer. We are all familiar with round watermelons. Square watermelons were created by Japanese farmers nearly 45 years ago. They made them for practical reasons: to easily fit into a refrigerator. The specially designed watermelons cost nearly $200 apiece. Even though they are expensive, they are growing in popularity. Orders come in from all over the world.


Christine Kim
Staff Reporter
(christine@timescore.co.kr)

1. What is the shape of the watermelon in the article?


1. What foods do you eat in the summer?