| | | |
| --- | --- | --- |
| | How To Get Gum Off Your Shoes | |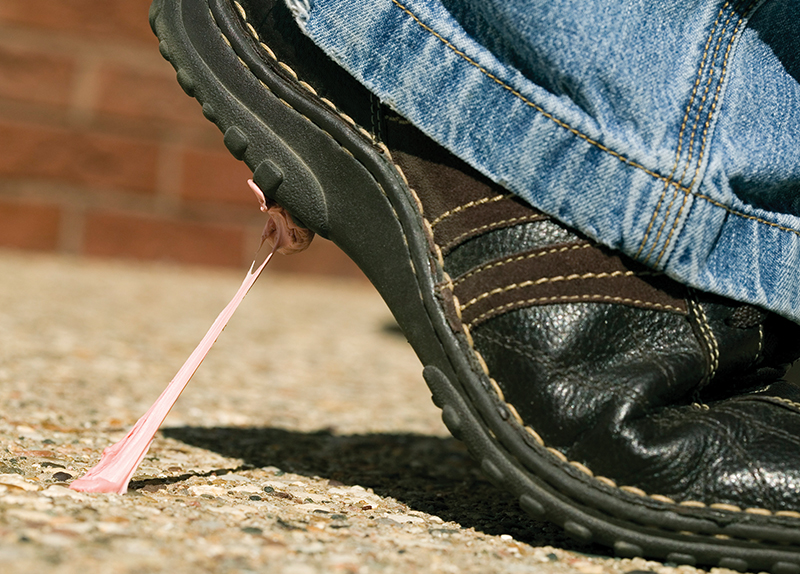 Stepping on a wad of chewing gum can really ruin your day. Luckily, there are easy ways to remove the gum from your shoe. One way is to tightly wrap the shoe in a plastic bag and then place it in the freezer for an hour. The gum should stick to the bag, leaving your shoe gum-free. Another method is to press a bag of ice cubes against the gum. Once the gum is frozen, removing it will be easy.

Yesel Kang
Staff Reporter


1. What should you do when you step on a wad of gum?


1. Have you ever stepped on something nasty before?