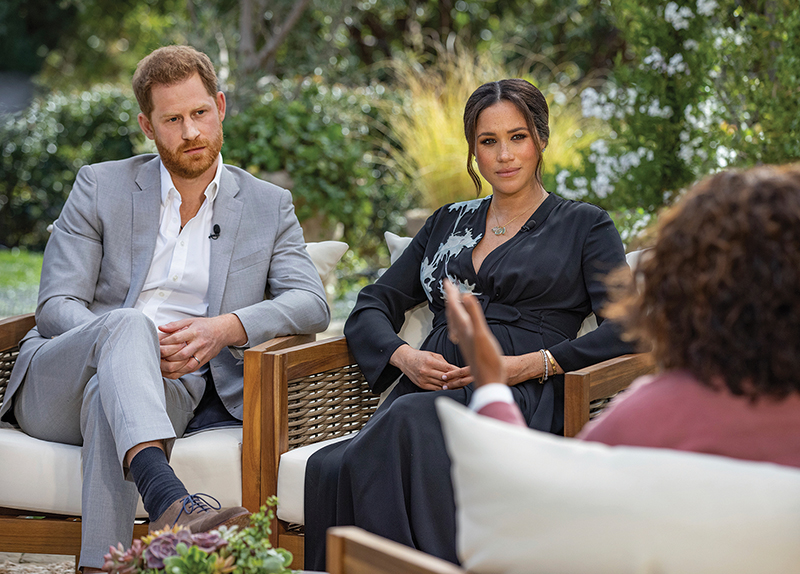 Oprah With Meghan and Harry is an interview that was televised on Mar. 7. During the interview, Oprah Winfrey asks Meghan and Harry, the duchess and duke of Sussex, hard-hitting questions about their lives and decision to quit their royal duties.
The 85-minute-long interview took place in California. Various topics were discussed, and the couple's answers shocked many people. For instance, Meghan revealed that she had contemplated suicide because of depression. She said, "I was ashamed to have to admit it to Harry. I knew that if I didn't say it, I would do it. I just didn't want to be alive anymore."
The two also said that members of the family had been concerned about their unborn baby, Archie. The family members were worried about the color of his skin, and they also did not want him to have a royal title.
Meghan also cleared up some rumors. According to The New York Times, "It was her sister-in-law, Kate, she said, who drove her to tears in a clash over dresses for the flower girls, rather than the reverse, as had been widely reported."
The royal family responded to the interview through a statement, "Harry, Meghan, and Archie will always be much loved family members."