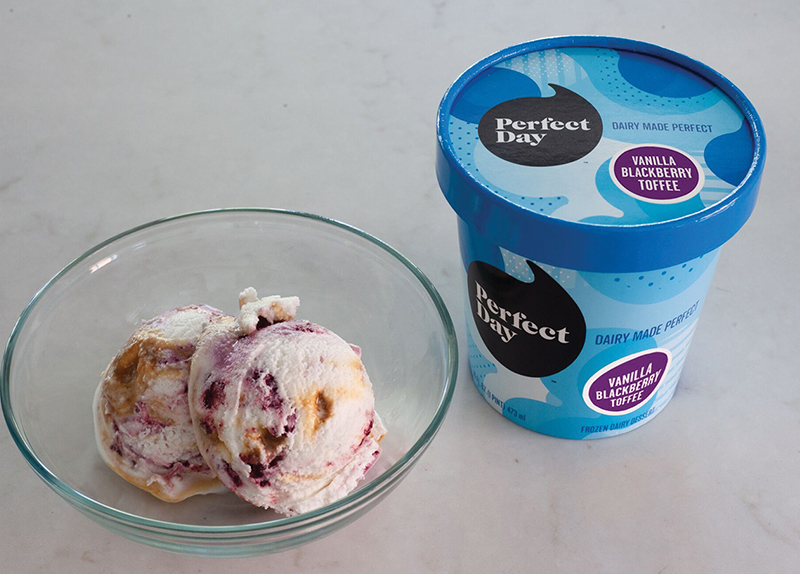 You've probably heard of lab-grown beef, like the Impossible Burger and the Beyond Burger. There's lab-grown ice cream as well. It's made from flora-based casein and whey protein produced by genetically modified yeast.
The company behind this innovative treat is called Perfect Day, which is based in California. Perfect Day's mission is to let people enjoy the delicious taste and luscious texture of dairy, but without the need for a cattle farm.
Perfect Day's website states, "Flora-based dairy means dairy produced sustainably using less water, energy, greenhouse gas emissions, and land." In addition, the company's products don't contain any lactose, hormones, or cholesterol. Therefore, vegans aren't the only ones who can enjoy the new ice cream. Those who are lactose intolerant or allergic to milk can dig in as well.
"What we're doing here is completely new to the world," said Ryan Pandya, CEO of Perfect Day. "Our process is much cleaner and more resource-efficient than animal farming, and it's the cornerstone of our new approach to dairy."
Even though Perfect Day's ice cream costs $20 (W23,600) a pint, it's flying off the shelves. But does it taste like real ice cream? Yes, because it is made with the same ingredients found in regular ice cream!