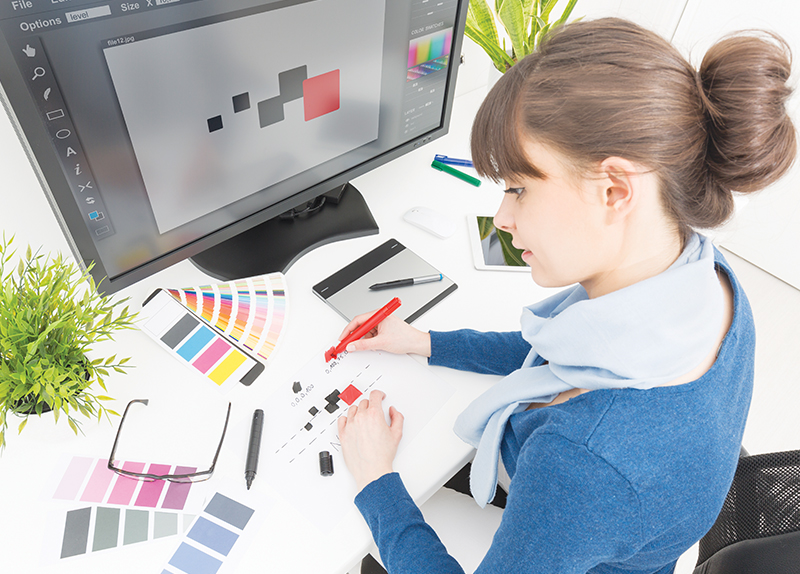 What is this job and how is it done?
Graphic designers work with clients to develop images and texts that will establish their clients' brand and represent them everywhere. From advertising to packaging to social networking sites, graphic designers work with all forms of media such as brochures and magazines to make them look attractive while effectively organizing and presenting information.
Why is this job important?
Graphic design is an extremely versatile field in this image-driven society, and the services rendered by graphic design are broadly applicable to various media. People, organizations, and companies are always looking for people to help them develop their image and brand. Graphic designers do that by coming up with logos, displays, and websites while presenting them in a visually appealing layout.
What education is required?
Students usually start preparing for a career in this field by pursuing a university degree in graphic design. Building a portfolio that displays creativity and style is one of the most important steps to draw clients and thrive. It is equally important to have time management skills to be able to meet deadlines.
Where is this job done?
Generally, graphic designers work in studios with all the software and equipment they need. Many work in design firms, but a large number of designers are self-employed. The median annual salary for graphic designers in the US was $41,764.