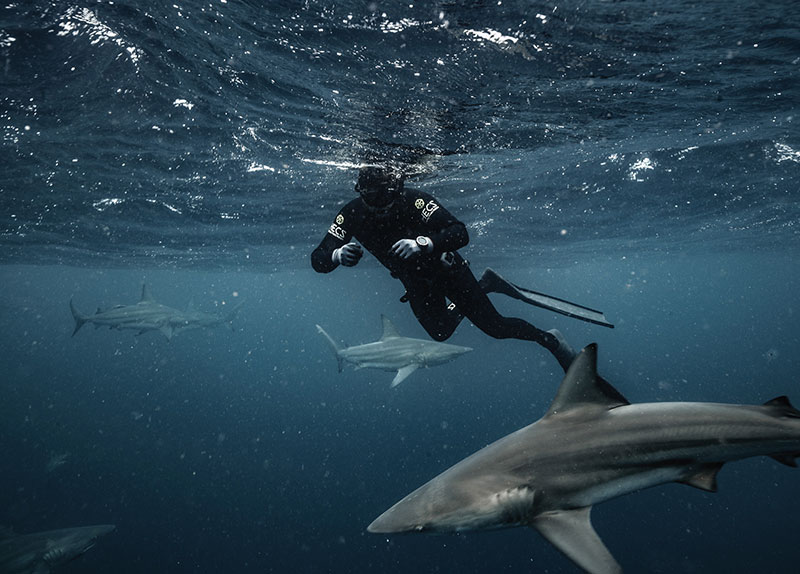 While shooting footage for Extinct or Alive: Land of the Lost Sharks, a Discovery Channel documentary, host Forrest Galante and scientist David Ebert caught a rare shark species off the coast of South Africa. It hadn't been seen by scientists in nearly 120 years.
Galante said, "I knew South Africa had a number of lost species. Long story short, we thought if we go to this region, who knows, maybe we'll get lucky and find one."
He continued, "I started reaching out to people from fishing clubs and started showing them pictures of this shark. And sure enough, one out of every hundred guys would be like, 'I think I caught one of those five years ago.'"
The flapnose houndshark, or Scylliogaleus quecketti, was lost to science for 120 years. In other words, the scientific world was unsure if it had gone extinct. Scientists cannot simply rely on hearsay in order to determine the status of a species.
Galante and Ebert rushed to the areas where the fishermen said they had caught the shark. After two nights of fishing, they managed to catch a flapnose houndshark. After taking some measurements and fitting the shark with a tracking device, they released it back into the ocean.
"It's like being a jewel thief and robbing the crown. You're holding this precious thing in your hand and it's such an overwhelming feeling," Galante said.