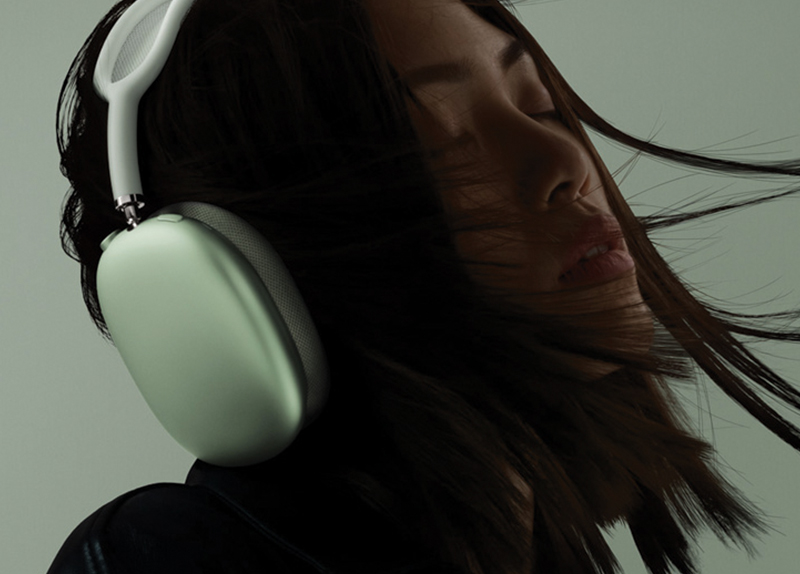 Apple's latest option in its AirPods lineup, the AirPods Max, is one of the most talked-about topics among technology enthusiasts. These high-end headphones were announced on Dec. 8 and released a week later. They are receiving immense attention for their great sound, metal build, strong noise canceling, and high price, which many say is exorbitant.
The AirPods Max's ear cushions, which stay in place with magnets, are easily replaceable. This is a very useful feature because ear cushions wear out over time. You can mix and match colors as well, as the headphones come in five colors: space gray, silver, sky blue, green, and pink. Another commended feature is the long battery life. The AirPods Max, according to Apple, should deliver about 20 hours of listening time after a full charge.
Apple's new headphones are being compared to Sony's WH-1000XM4, which are also wireless headphones with noise canceling. According to most reviewers, the AirPods Max sound better and feel more comfortable, but the noise canceling is similar on both headphones. Many also prefer the metal build of the AirPods Max, saying that the Sony headphones don't feel as premium because they are made of plastic. But are Apple's headphones really worth $549 (W602,530)? The answer depends on the consumer.