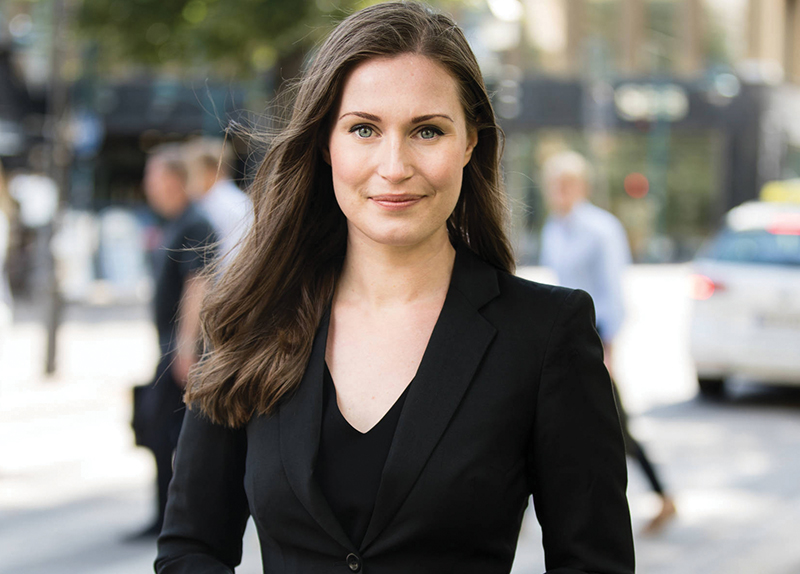 At 34 years old, Sanna Marin is the world's youngest serving state leader. She officially became the prime minister of Finland on Dec. 10, and her accomplishment is making headlines across the globe.
Marin's predecessor, Antti Rinne, stepped down after he was criticized over the way he handled a postal strike. After being nominated by the Social Democratic Party, she narrowly won against her rival, Antti Lindtman. Marin was previously in charge of Finland's Ministry of Transport and Communications.
"We have a lot of work ahead to rebuild trust," Marin told reporters, who were quick to mention how young she is. "I have never thought about my age or gender. I think of the reasons I got into politics and those things for which we have won the trust of the electorate."
Marin's cabinet consists of a coalition formed by the Social Democratic Party, the Centre Party, the Green League, the Left Alliance, and the Swedish People's Party. "We have a joint government program which glues the coalition together," Marin said. All five party leaders are women and mostly in their 30s.
Marin is Finland's third female prime minister. The first, Anneli Jaatteenmaki, was in office for only two months, while the second, Mari Kiviniemi, served a one-year term.