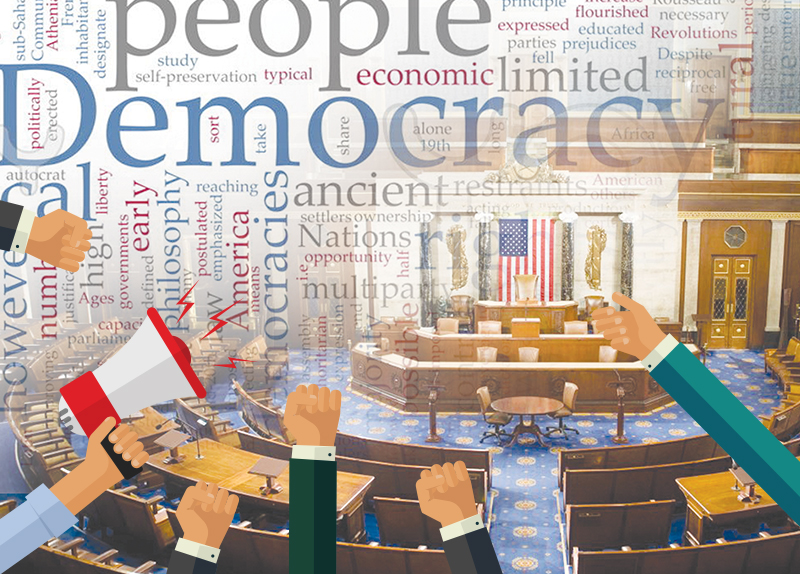 Democracy is a system of government that believes sovereign power should go to the people. The word "democracy" comes from the compound Greek word demokratia. Demo means "the people," and kratia means "power" or "rule." In other words, democracy means the rule of the people.
Over 60 percent of the world's governments are democracies. There are two main types of democracy: direct democracy and representative democracy. Direct democracy was born in Ancient Greece, where men used their sovereign authority over political decisions by majority rule, or by the most votes. But this type of democracy can only work in small societies with smaller populations. For this reason, there are only a few states that still use this system today. Switzerland still uses direct democracy, as well as a few states from the U.S. America's town meeting format is a kind of direct democracy.
In representative democracy, the people elect representatives to discuss and decide policies for them. Cities, counties, provinces, and countries all have their own elected officials to govern over everything from schools to roads. Countries like the U.S., Canada, and South Korea use representative democracy because of their large populations. However, some doubts have arisen regarding this form of government. Now more than ever, people have an indifference to politics, concerns over fairness, and a general distrust of politicians and the political world.