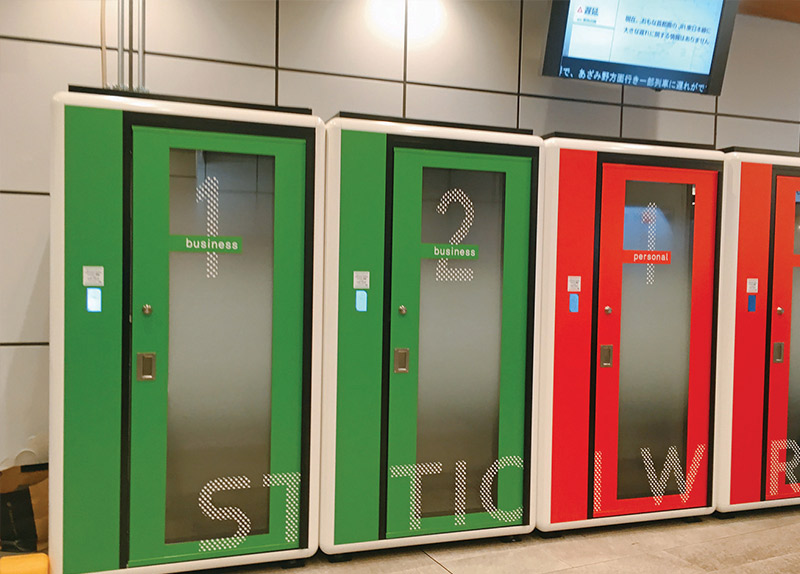 You've probably heard of Japan's capsule hotels, which are bed-sized rooms that provide cheap, basic overnight accommodation. Many train stations in Tokyo now feature capsule offices.
Known as Station Work offices, they are equipped with free Wi-Fi, a desk, a monitor, USB outlets, and traditional power outlets. They're really handy if you need to finish your homework, write an e-mail, or put the finishing touches on a project. The best part is that Station Work offices are free to use for up to 30 minutes.
To use a Station Work office, you just need to register an account on its official website. After you sign in, choose an office you want to use and make a reservation. However, Station Work offices aren't available all day. They are free to use from 9 a.m. to 9 p.m. But how do you open and lock the door? This can be done with your phone by scanning a QR code.
"There's not a whole lot of room on the inside, but it's enough for a single person," wrote Casey Baseel, a writer for Sora News. "The seat is surprisingly comfortable, and on top of the desk is a monitor with HDMI and USB inputs. There's also some pretty impressive sound insulation."