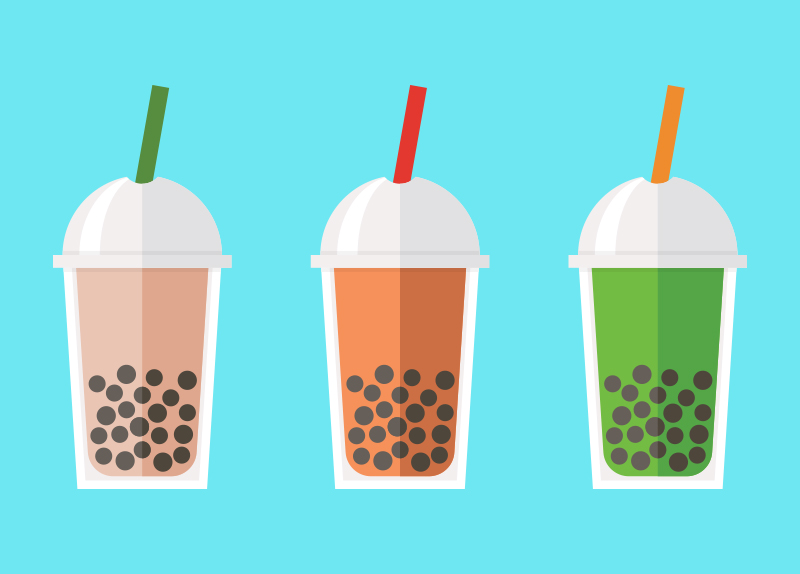 Bubble tea is a tea-based drink that includes ingredients such as milk and sugar. The "bubble" in its name comes from tapioca balls that are added in as toppings. Alternative toppings include aloe vera jelly and pudding. Black tea and green tea are the most popular bases for bubble tea.
The beverage was made in Taiwan during the 1980s. Its exact origin is unknown, as there are two competing claims.
The Hanlin Tea Room's owner, Tu Tsong-he, says he invented the drink in 1986 after being inspired to add white tapioca balls he saw at a market into tea. The Hanlin Tea Room claims the white tapioca balls were eventually mixed with brown sugar to become the now commonly seen black version.
The Chun Shui Tang Tea Room's founder, Liu Han-chieh, claims one of the tea room's employees, Lin Hsiu-hui, invented bubble tea in 1988 by randomly pouring tea into her dessert due to boredom during a meeting.