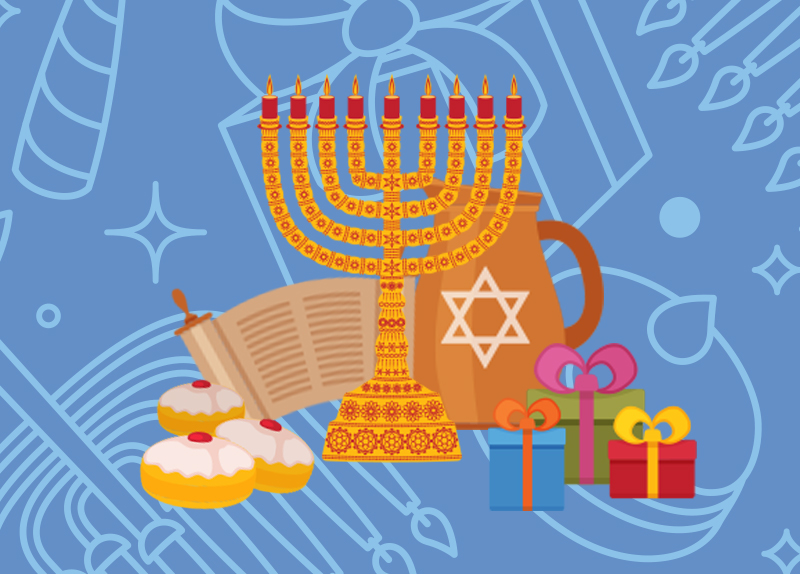 Hanukkah is an eight-day Jewish celebration. According to legend, Jews stood up for themselves against Greek-Syrian oppressors during the Maccabean Revolt. The monumental moment allowed for the rededication of the Second Temple in Jerusalem, which is what Hanukkah commemorates.
Every year, Hanukkah begins on the 25th of Kislev, meaning November to December, on the Hebrew calendar. This year, Hanukkah is from Dec. 22-30.
A significant part of Hanukkah is the menorah, which is a nine-branched candelabrum. According to an important text of Judaism called the Talmud, a miracle happened within the Second Temple. Inside, there was a menorah lacking oil expected to go off in a single day. However, its candles surprisingly lasted for eight days, inspiring Jewish sages to create Hanukkah.
People observe Hanukkah by lighting one candle per day on their menorahs. The ninth candle is called a shamash and is used to light the other eight candles.