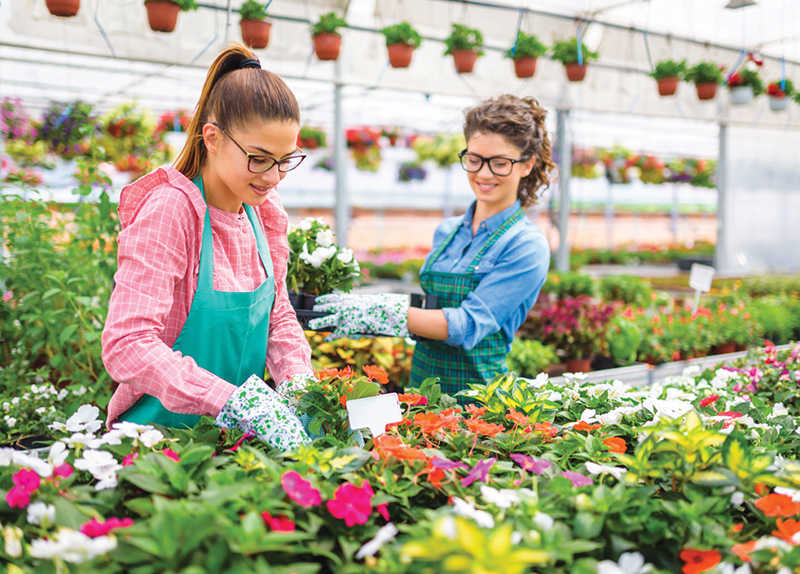 Within horticulture, the practice of growing and cultivating plants is called gardening. Many people consider gardening to be a relaxing activity. Various plants are grown in a garden. Vegetables, herbs, and fruits are grown for practical usage, while flowers and shrubs are often grown for their beauty.
The world's oldest form of gardening is forest gardening. Originating from prehistoric times, forest gardens were found along jungle riverbanks and monsoon regions with wet foothills. To improve their surroundings, people would get rid of unwanted plants while protecting and improving needed tree and vine species. Eventually, people would introduce foreign species to grow their gardens.
Ancient Egyptians began to create gardens solely for aesthetic purposes around 1500 B.C. The Hanging Gardens of Babylon were also a prime example of ornamental gardens from the ancient world. Aesthetic gardening was big until the fall of Rome. By the Middle Ages, gardens meant for relaxation and growing vegetables and medicinal herbs became a prime focus.