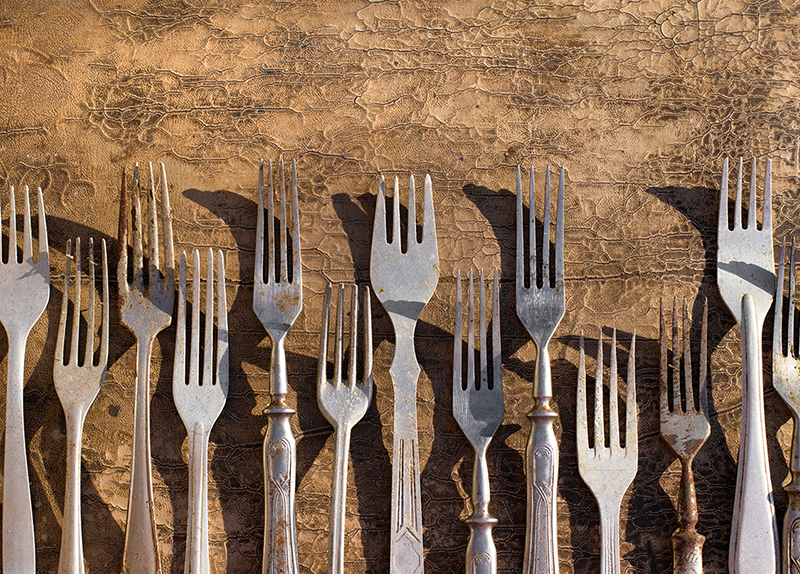 The fork has become an everyday utensil that is used for eating, especially in Western culture. Whether used as a serving utensil to move food from one plate to another or as a personal utensil to insert food into one's mouth, the fork has many uses. It also comes in many shapes and sizes.
However, the exact history of the fork's existence is not known. Objects that resemble forks were discovered in archaeological digs in Egypt and the Middle East. Meanwhile, the word "fork" first appeared in the French language around the year 1300. And it is said that forks first appeared in Italy around the year 1000 in Venice, where it was used to eat the first pasta.
The fork's utilization as a utensil for eating probably started during the end of the Middle Ages, most likely in Italy, and its current shape was adopted during the 17th to 18th centuries.