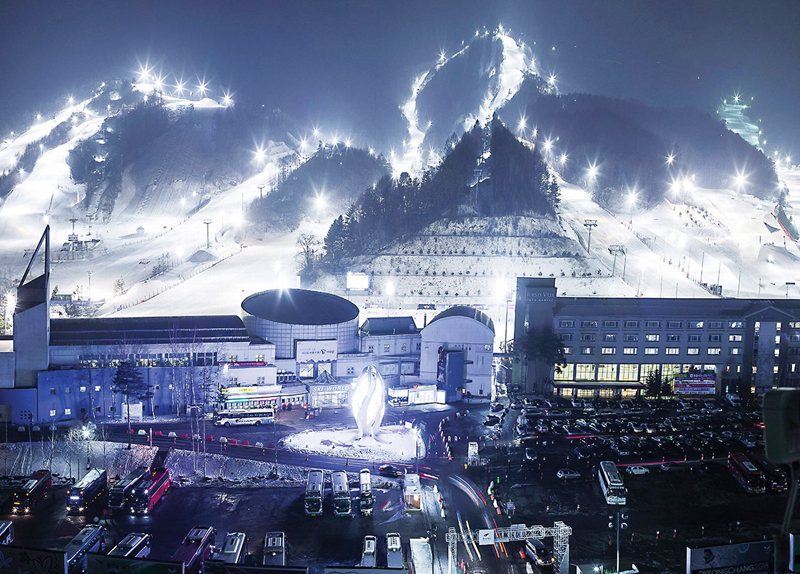 Around this time of the year, snow starts to fall and we can hear about the opening of ski resorts! More than 100 years have passed since the first one was introduced in Korea. In the past, ski resorts weren't very popular as they were regarded as a high-cost form of leisure, and only a select few could afford to visit them. However, with the growing interest in health, the introduction of the five-day work week, and the opening of new ski resorts, the number of people enjoying skiing has increased dramatically, and it has a become a popular winter activity among Koreans and tourists alike. Furthermore, the upcoming 2018 Winter Olympic Games are only adding to the growing interest in skiing.
There are approximately 20 ski resorts in Korea. Since Gangwon Province receives the most snowfall in the country, many of them are scattered there. This includes the first ski resort, Yongpyong Resort, which opened in 1975. It has impressive ski slopes and is famous for being the shooting site of the much loved drama Winter Sonata. Phoenix Park has also attracted a lot of tourists because it was the main shooting location of Autumn in My Heart, another popular drama. Moreover, it boasts state-of-the-art gondolas and panoramic slopes. In addition, Alpensia Resort, located in Pyeongchang, will be used for the 2018 Winter Olympics.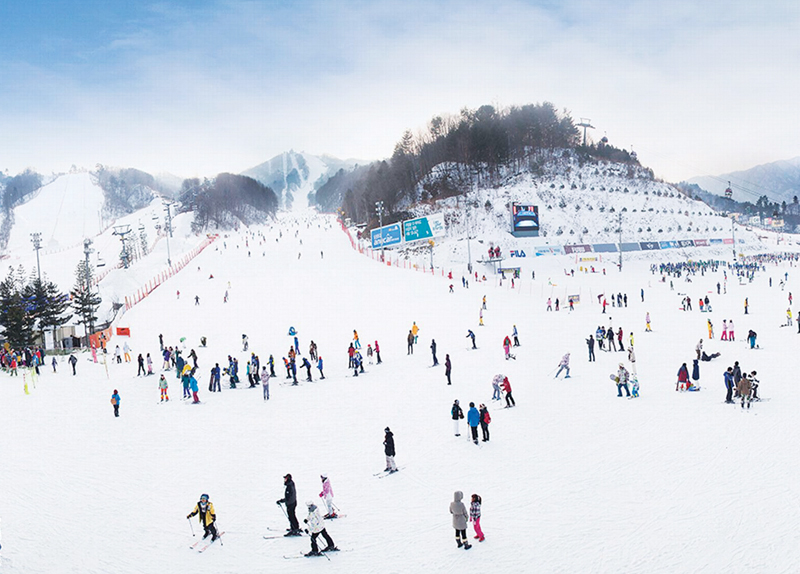 This winter, how about making a plan to hit the slopes? You'll get to experience how fun it is, and you'll be enchanted by the breathtaking scenery. You won't regret it!