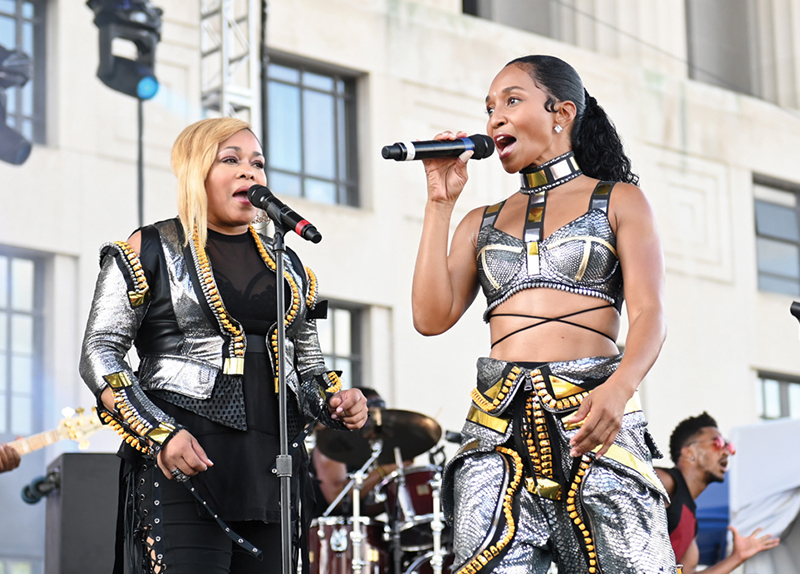 On Feb. 8, Goldenvoice announced that the first-ever Lovers & Friends, a music festival centering on R&B and hip-hop artists from the 1990s and 2000s, will be held on May 8. Featuring big names such as Lauryn Hill, TLC, and Usher, along with rising newcomers like rapper Megan Thee Stallion, fans were delightfully surprised to see so many popular musicians gather for one night.
Despite being featured on the lineup poster as a performer, Lil Kim was surprised to see her own name on it. The rapper initially went to Instagram to tell her fans the festival was "so fake" and that she was "not a part of this." The online community reacted quickly by calling the festival a hoax. Artists Mase and Twista also went on social media to say they were inaccurately added to the festival's lineup.
Fellow rapper and one of the organizers for Lovers & Friends, Snoop Dogg responded by posting a video on Instagram telling Lil Kim there must have been a misunderstanding with business negotiations. When asked about the issue, Goldenvoice stated, "Our festival is 100 percent confirmed. Lineups are always subject to change."
On Feb. 20, Lil Kim clarified that she will be performing, thanking Snoop Dogg for solving the issue. After getting the lineup in order, the company added a date for May 9, with Lil Kim, Mase, and Twista clearly listed for the festival's second day. Akon, Doja Cat, Donell Jones, and Mya were added as new additions for May 8.