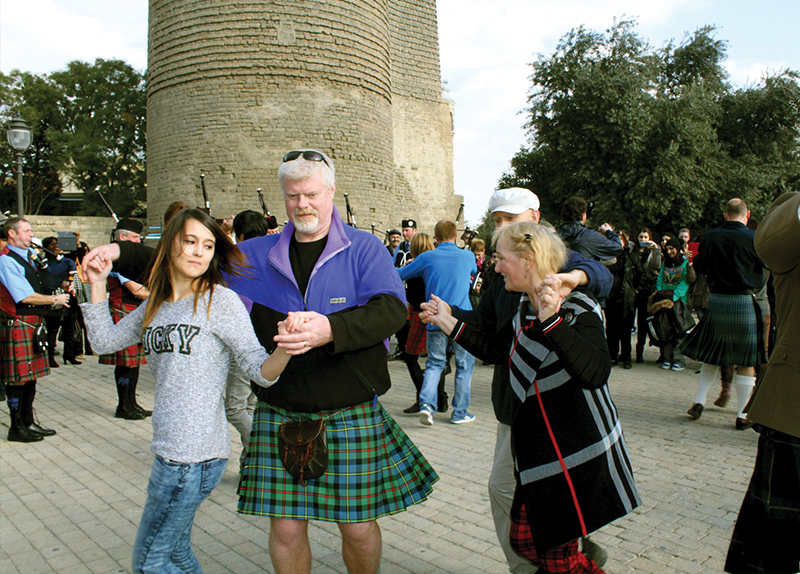 Nov. 30 is Scotland's national day and the celebration of the country's patron saint. It's a time to enjoy everything Scottish, from bagpipes to whisky. Celebrations will be held across the country throughout the whole month.
Visit the town of St. Andrews for some of the best that Scottish cuisine has to offer. According to legend, relics of Saint Andrew were brought to this city from Constantinople. Innovative food and drink events are going on all month. On the 30th, the area's top chefs will get together to cook up a really special Saint Andrew's Day feast. This is followed by a celebration the next day that includes an outdoor ceilidh, a lantern parade, and then fireworks.
You won't want to miss the Saltire Festival in East Lothian, with a night-time trail run, musical performances, and traditional costumes. It runs from Nov. 24 to Dec. 6.
Of course, one of the best places to visit for the festivities is the country's capital of Edinburgh. You can visit the Saint Andrew's Day Ceilidh at Lauriston Hall on the 30th to enjoy traditional songs, music, and dancing.
Historic Environment Scotland is hosting a free ticket giveaway to mark the celebrations. If you're lucky, you just might be able to visit some of the country's best historic places for free.