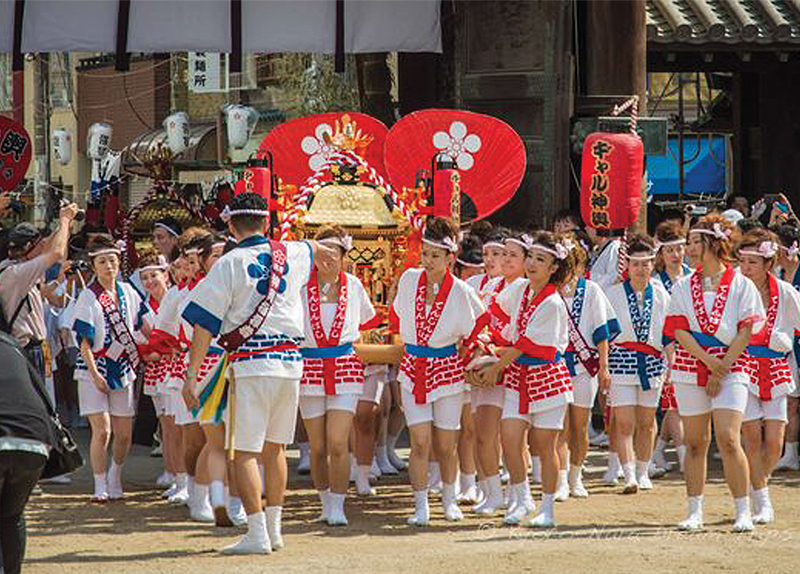 Osaka's Tenjin Festival will be held on July 24-25. The ancient event is considered to be one of Japan's top three annual festivals.
Dating back to the 10th century, the Tenjin Festival is associated with the Tenmangu Shrine. It celebrates Sugawara Michizane, the god of scholarship in Japan's traditional religion.
The festivities begin on the morning of July 24 with a ritual at the temple and prayers. The highlight of the event is a parade that begins at 3:30 p.m. on July 25. Starting and ending at the shrine, the procession will go on a six-and-a-half-hour tour through the center of the city.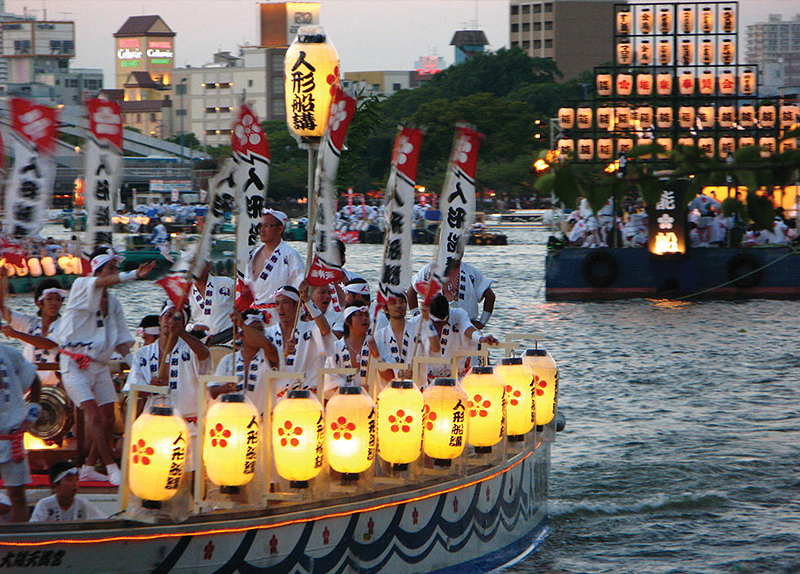 There are all kinds of dancers and costumed characters in the parade, but the most important element is the mikoshi. This is a portable shrine that is said to hold the spirit of Sugawara Michizane.
At 6 p.m., the procession reaches the Okawa River. At that point, everyone gets onto boats, and the parade continues on the water. Fireworks will begin at 7 p.m. and continue until 9 p.m., when the procession heads back to the temple.
Bridges across the river will be closed to traffic. You can expect throngs of people along the waterfront, so go early or purchase a seat near Temmabashi Station.