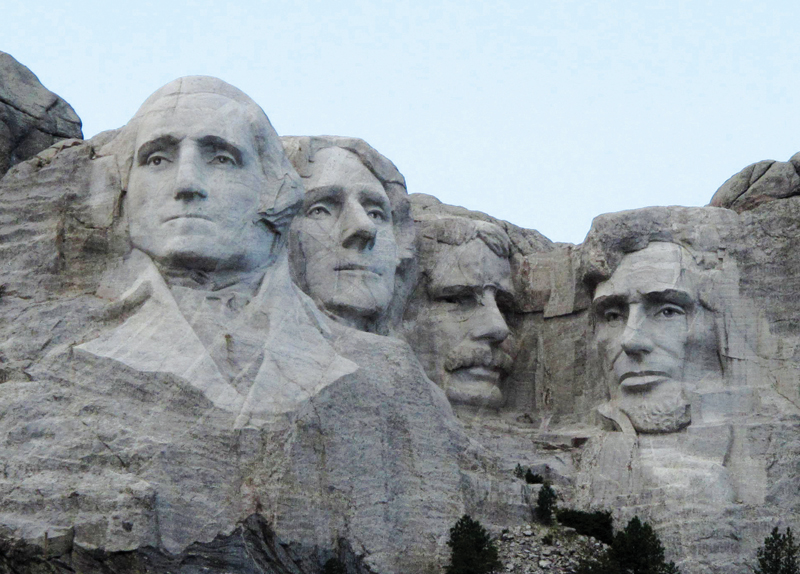 Luigi Del Bianco, the lead carver of Mount Rushmore, was honored last month with a plaque that recognizes his work. The National Park Service, together with Del Bianco's descendants, unveiled a bronze plaque to honor Del Bianco.
Del Bianco was an Italian immigrant and stone carver who came to America in 1908, at the age of 16. He settled in New York, where he opened a business making headstones. Del Bianco began working on Mount Rushmore in 1933, and returned to it in 1935. He was in charge of sculpting the lips of U.S. President Thomas Jefferson, and the eyes of President Abraham Lincoln.
In a 1966 interview with the Herald Statesman in Yonkers, New York, Del Bianco talked about carving Lincoln's eyes. "I could only see from this far what I was doing, but the eye of Lincoln had to look just right from many miles distant," he said. "I know every line and ridge, each small bump and all the details of that head (Lincoln's) so well."
Also known as the President's Mountain, Mount Rushmore is located in the Black Hills of Keystone, South Dakota. Carved into the granite rock face of the mountain is a sculpture of four American Presidents, George Washington, Thomas Jefferson, Theodore Roosevelt, and Abraham Lincoln. It took 14 years and almost 400 workers to complete the work on Mount Rushmore. The memorial is visited by more than three million people from around the world each year.