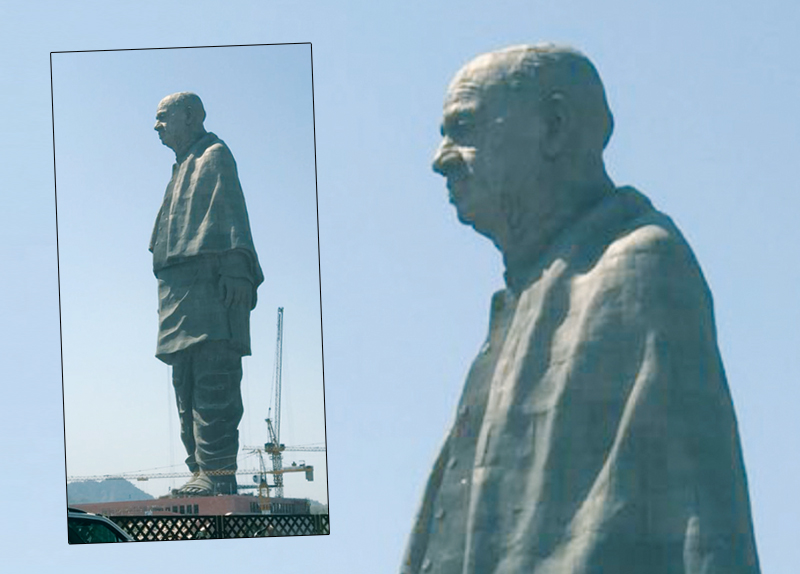 On Oct. 31, the world's tallest statue, the Statue of Unity, was unveiled in Gujarat, India. Standing at 182 m tall, the bronze sculpture depicts Sardar Patel, an Indian independence leader who served as the country's first deputy prime minister.
At the lavish unveiling, which featured fireworks, rose petals, and fighter jets, Indian Prime Minister Narendra Modi said, "Patel wanted India to be a forceful, strong, sensitive, vigilant, and accommodative nation, and we're working towards that. The height of the statue is to remind the youth that the future of the country will be as huge as this."
The statue, which is twice the size of New York's Statue of Liberty, weighs 67,000 metric tons. It was built to withstand powerful hurricanes and earthquakes. The towering sculpture also houses a memorial garden and museum in its base. The Gujarat government believes the Statue of Unity will attract millions of visitors a year, boosting the economy. However, the sculpture has sparked controversy among critics and protests from local communities.
"If he had been alive, Patel would never approve millions to be spent on his statue," said one critic, referring to the $406 million (W455.6 billion) spent to build it. Hundreds of families were also relocated to accommodate the statue.