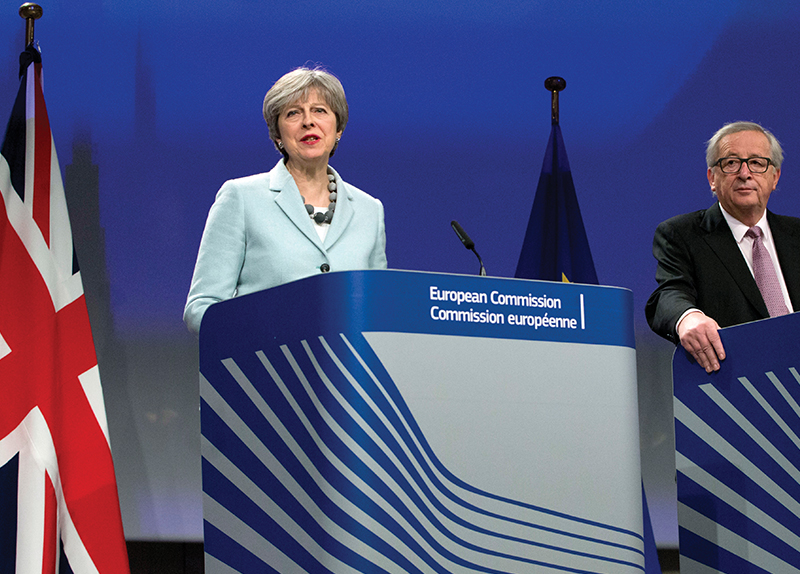 After months of Brexit negotiations, on Feb. 28, the European Commission released a draft of the United Kingdom's withdrawal agreement from the European Union (EU). Among such aspects as the financial settlement and citizens' rights, the draft includes a proposition that Northern Ireland (currently a part of the U.K.) shall have special customs regulations.
This proposition sparked strong objections in the U.K. as it undermines the integrity of the country. Prime Minister Theresa May said, "… no U.K. prime minister could ever agree to it." Nigel Dodds, leader of the Democratic Unionist Party in the House of Commons said, "We did not leave the European Union to oversee the breakup of the United Kingdom."
However, Michel Barnier, EU chief Brexit negotiator, said the proposition should not be surprising as it reflects the current state of negotiations. In fact, in December of last year, it was agreed to avoid a "hard border" between Northern Ireland and the Republic of Ireland, an EU member.
Both Northern Ireland and the Republic of Ireland are located on the same island, separated from the island of Great Britain by the Irish Sea. In other words, this draft, if accepted, will effectively draw a line between Northern Ireland and the rest of the U.K..
Despite the controversy, the British government seems to remain optimistic, pointing to the fact that it's not uncommon to have disagreements over the course of negotiations.