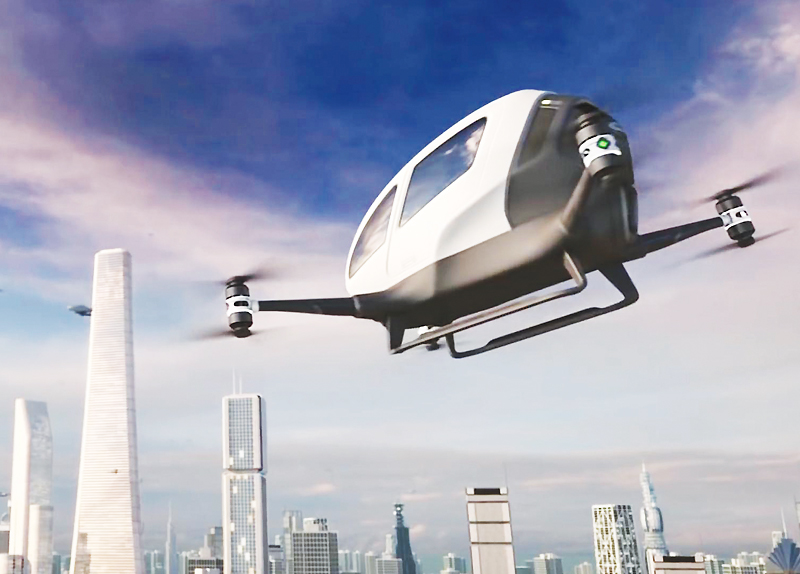 In Dubai, taxis fly.
Dubai's Road and Transportation Authority last month announced during a government summit that from July, it will offer an aerial taxi service using drones that can bring passengers to their destinations minus traffic congestion.
The Ehang 184 personal flying vehicle is an "an egg-shaped craft with four legs sticking out, each with two small propellers," according to the Associated Press. Its manufacturer is the Chinese company Ehang, which also makes the Ghost line of hobby drones.
The driverless drone taxis can carry a single rider as heavy as 100 kilograms up to an altitude of 50 kilometers at a speed of over 160 kilometers per hour. A single battery charge can cover up to 30 minutes of flight time.
The smartphone app allows a user to simply enter the desired destination to access the drone. When in the air, the pilotless drone's location is monitored by a nearby command center. Ehang said that in case of malfunction, the vehicle will automatically land at the nearest safe destination.