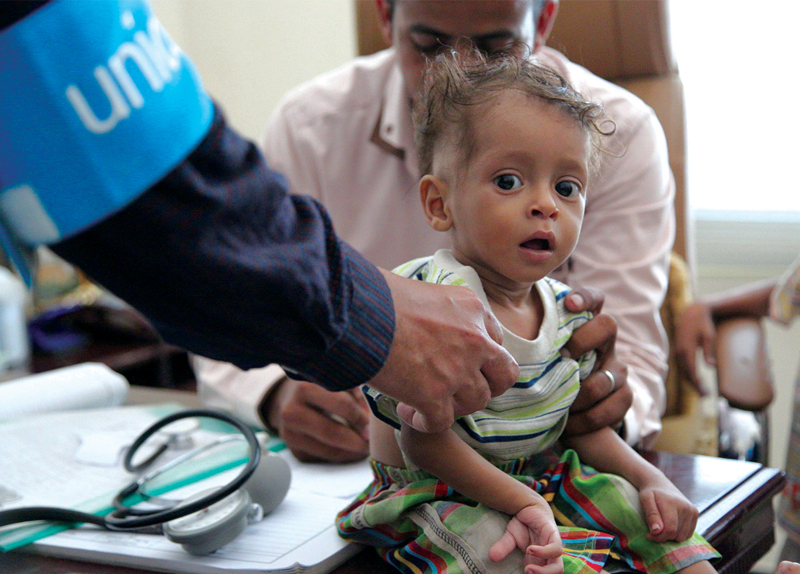 According to the World Health Organization (WHO), another wave of cholera is likely to strike Yemen, where a blockade by Saudi Arabia has obstructed emergency aid from reaching the war-torn city.
More than 960,000 suspected cases of cholera and 2,219 deaths have been reported since April, according to data from the WHO. Children account for nearly one third of cholera infections. Dr. Nevio Zagaria, the WHO country representative in Yemen, said that 16 percent of Yemeni children under the age of five suffer from acute malnutrition, including 5.2 percent battling with severe, life-threatening malnutrition. Despite the drop in the number of new cholera cases, there are still some 35 districts in Yemen reported to have "high attack rates," he said.
The cholera outbreak in Yemen began in 2016 and has spread in an "unprecedented scale," according to the WHO. Many argue that the heavy conflict led by the Saudi-led coalition and Houthis in Yemen are to blame for the dramatic rise. The closure of much of Yemen's air, sea, and land ports is making an already catastrophic situation far worse. "Cities lack safe drinking water because water sewage systems in many cities lack fuel for the pumps," Zagaria said.
Cholera is an infection of the small intestine. It is spread mainly by unsafe food and water contaminated with human feces. It results in dehydration, diarrhea, and even death if untreated.