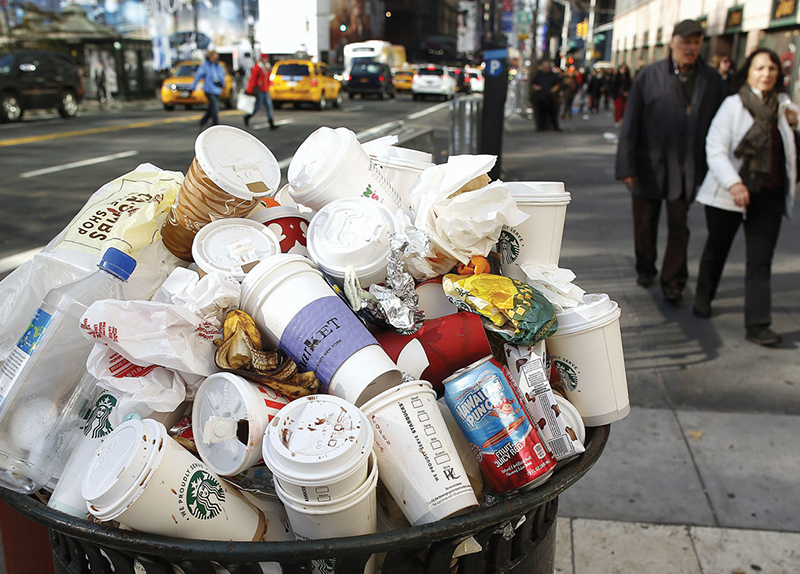 The United States has been named the world's top trash maker. Although the U.S. makes up only 4 percent of Earth's population, it produces 12 percent of all municipal solid waste (MSW) in the world.
The alarming report, released by Maplecroft, a U.K.-based firm that analyzes environmental risks, says the U.S. generates about 106 kg of plastic waste per person. In addition, although Germans recycle 68 percent of their waste, Americans recycle only 35 percent.
Will Nichols, head of the environment department at Maplecroft, wrote, "The U.S. is the only developed nation whose waste generation outstrips its ability to recycle, underscoring a shortage of political will and investment in infrastructure."
Every year, the world makes more than 2.1 billion metric tons of MSW. According to Nichols, this is "enough to fill 822,000 Olympic-size swimming pools." China and India account for 36 percent of the global population. However, they generate about 27 percent of the world's waste. This is a stark contrast to what the U.S. produces.
According to The Guardian, several companies in the U.S. have been accused of blocking international efforts to reduce plastic pollution, such as banning plastic bags and single-use water bottles.