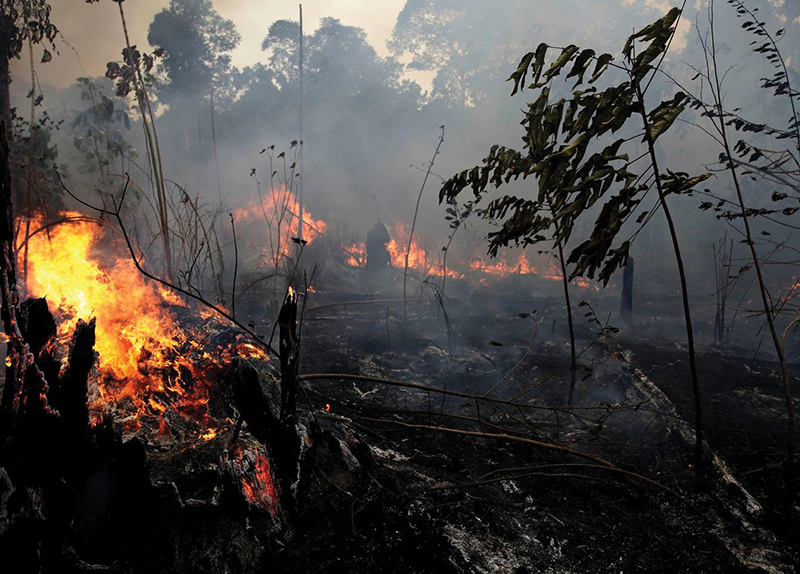 Although wildfires in the Amazon are not uncommon, the rainforest has been on fire for more than a month. According to the BBC, there are more than 2,500 active fires in the Amazon. Neighboring countries, including Argentina, are able to see the smoke on windy days. In addition, the fires are so abundant that the smoke is visible from space.
To make matters worse, it is unclear whether Brazil will accept the $22 million (W26.6 billion) in aid pledged by several world leaders. Initially, Brazilian President Jair Bolsonaro adamantly rejected this offer, but he seems to have accepted $12 million (W14.5 billion) from the United Kingdom. According to The Washington Post, these donations are symbolic and an expression of global concern. In other words, it will take far more money to put these fires out.
So, what caused these fires? Experts aren't able to single out anyone in particular. However, most fires in the Amazon are started by people, including cattle grazers, loggers, and soybean growers. Deforestation is rampant in the region to make room for mining as well.
The Amazon is home to many plants, animals, and indigenous groups. It also helps mitigate climate change by soaking up carbon dioxide and producing oxygen.