What's This About?
Corporal punishment refers to physical punishment. In America, 15 states legally permit corporal punishment in schools, while 28 states have banned this practice. Although many parents spank their children, should teachers have the right to hit their students? Should corporal punishment be banned in schools?
This house believes that corporal punishment should be banned in schools.
Pro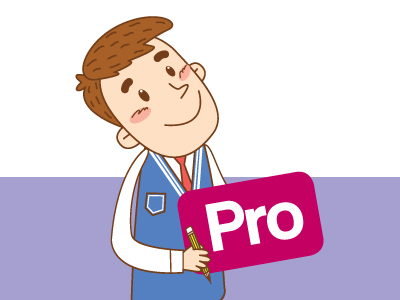 "I agree…"
According to a 2016 study published in the Journal of Family Psychology, corporal punishment can inflict long-term mental and physical harm on children. Students who are physically punished are more likely to have issues with aggression, anxiety, depression, and stress. Corporal punishment was also found to contribute to a higher risk for substance abuse. Plus, according to a 2010 study in Pediatrics, children who are physically punished tend to relate violence with dominance and power, and they are therefore more likely to become bullies. The American Academy of Child and Adolescent Psychiatry states, "Corporal punishment signals to the child that a way to settle interpersonal conflicts is to use physical force and inflict pain." Lastly, corporal punishment does not improve student performance. "Schools in states where corporal punishment is used perform worse on national academic assessments," says the National Women's Law Center.
Chris Hong
Copy Editor
(ttt@timescore.co.kr)
Con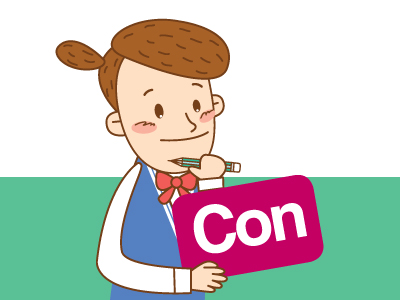 "I disagree…"
When used in moderation, corporal punishment is an effective form of discipline. Grounding children or taking away their toys may not work to correct their behavior, especially if they're particularly rambunctious or stubborn. According to LaShaun Williams, founder of childcare group Sitter Circle, "There are some children who like to push their limits. Those are the children who may require a pop. Knowing your child is the key to nailing down the most effective forms of discipline. Today's disrespectful youth have shown what happens when necessary spanking is forgone." In addition, Williams says that corporal punishment sets clear boundaries and motivates children to behave better in school by demonstrating that actions have consequences. And according to several experts, corporal punishment prevents children from engaging in bad behavior, locking doors that may lead to a life of violence and crime.