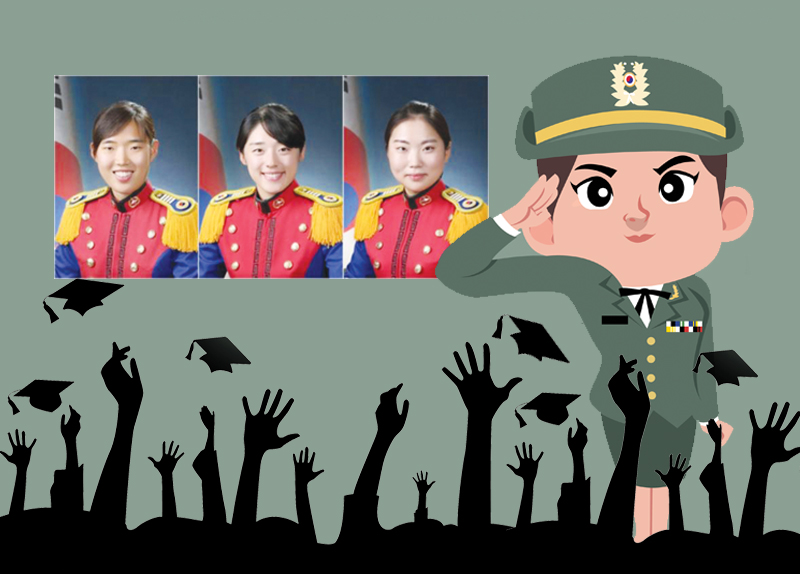 The old saying "It's a man's world," was proven false on Feb. 24 after three female cadets finished with the highest honors at the graduation ceremony of the Korea Military Academy (KMA)육군사관학교.
The Presidential Award went to Lee Eun-ae, 24, who graduated summa cum laude. The second-highest honor was given to Kim Mi-so, 22, who got the Prime Minister's Award, and the third to Lee Hyo-jin, 23, who received the National Defense Minister's Award. While female candidates also topped the awards given in the 2012 and 2013 commencement exercises, this is the first time in the academy's 71-year history that the top three spots went to women. Twenty-four of the 2016 graduating class's 248 graduates were female.
Korea's military academies only began admitting women from the 1990s. The Korea Air Force Academy started in 1997, the KMA in 1998, and the Republic of Korea Naval Academy in 1999.
Only 10 percent of the freshmen quota is for women, which leads to "fiercer competition to become one of the selected few female candidates who makes it, as well as to be commissioned after four years of training."
This, however, has not deterred women from applying to the academies, with the KMA seeing record competition among women for places in 2015. The academy said its overall competition rate was at 22:1, or 19.1:1 for male applicants and 49.5:1 for female applicants.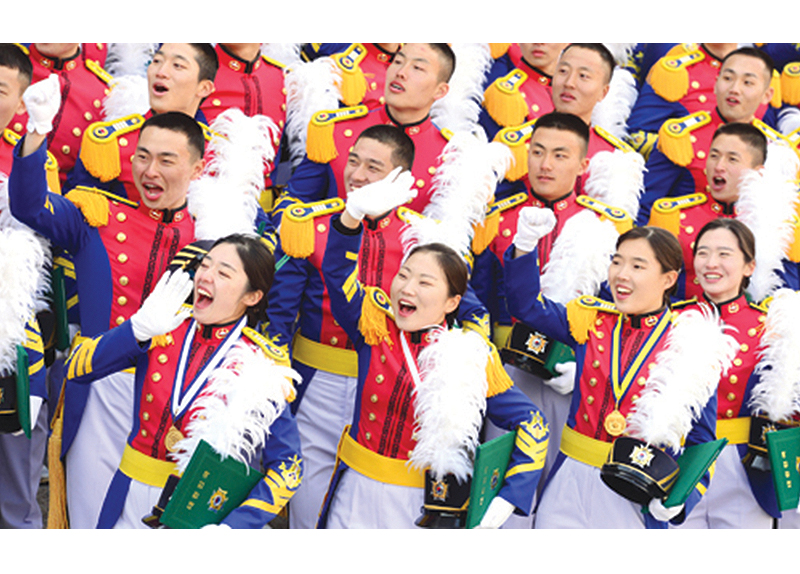 The Korea Times reported that the 73rd batch of KMA graduates will be commissioned as Army second lieutenants and Lee Eun-ae will serve as infantry platoon leader. Lee told Maeil Business News (MBN) that she wants "to become a leader that the members of the platoon could rely on and follow." She added that she will do her best to create "a military that the people can trust."
As a female cadet joining the ranks of male soldiers in the academy, Lee also said one of the things she struggled with when she entered the KMA was "lack of stamina," which she soon overcame and made up for by having to "run more than five kilometers every day."
On Feb. 22 the matriculation ceremony for the 76th batch of new cadets was held at Hwarang Archery Field, where 287 cadets were formally admitted to the KMA, 28 of whom were females.
The KMA, also commonly referred to as Hwarangdae, is the leading institution for the education and training of cadets for the Army.