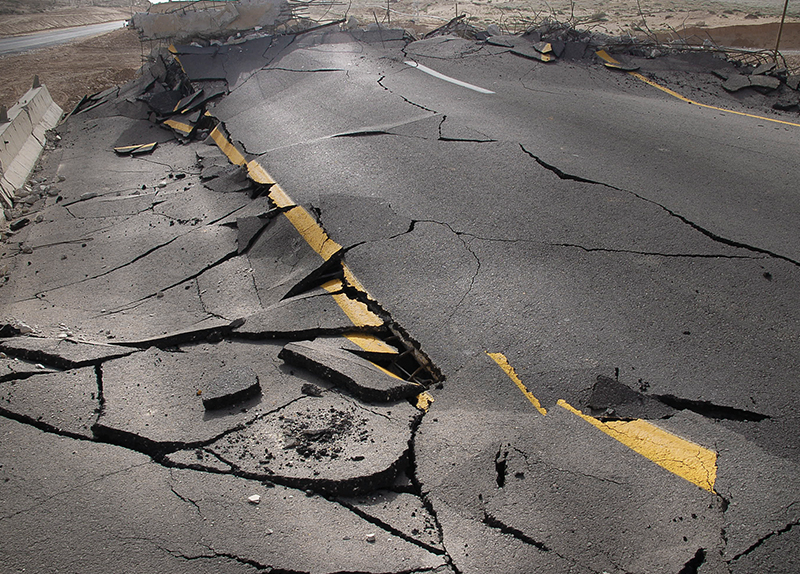 A major earthquake has struck the country of Papua New Guinea, killing dozens and leaving thousands stranded and in need of support.
The earthquake, measuring 7.5 magnitude on the Richter scale, stroke at 3:45 a.m. on Monday, Feb. 26. The epicenter of the earthquake was located in the middle of the country's highlands, and the zone of impact was approximately 150km. A number of aftershocks followed.
Earthquakes occur frequently in and around the island of New Guinea, which is located along the Pacific Ring of Fire. Tectonic activity is common along the rim of the Pacific Plate, which is roughly located beneath the Pacific Ocean. Papua New Guinea is the name of the country occupying the Eastern half of the island of New Guinea, which is located north of Australia. The Western half of the island belongs to Malaysia. In 1998, a 7.0 earthquake brought on a tsunami that destroyed part of the northern coast of the island, killing 2,200 people.
At least 31 people have been killed in the recent disaster, with unofficial reports of many more dead. Landslides caused by the earthquake have destroyed entire villages. The earthquake also caused damage to a large gold mine located in the country, and a natural gas plant has been shut down. Because of damage to communication networks and a lack of relief workers, the extent of the disaster is still unknown.
Due to bad weather and damaged roadways, aid has not yet made it to some of the areas worst hit. In fact, some villages may only be reached by helicopter. The government has declared a state of emergency. This allows for emergency money to be made available and for the military to give assistance.
The region hit by the earthquake is mostly rural, not affecting large cities. Around 670,000 people are said to live within the impact zone, mostly in small, isolated villages. Roads have been blocked, airports closed, water sources ruined, and power cut, leaving people stranded without supplies. 147,000 people are in need of water, food, and sanitation, according to the Red Cross.
The international community is already sending help. The Red Cross has given $221,000 in relief money, as well as sending first aid, water, mosquito nets, and shelters.
Australia has promised $200,000 in aid, and they also sent a military plane to help with aerial surveys of the damaged area.