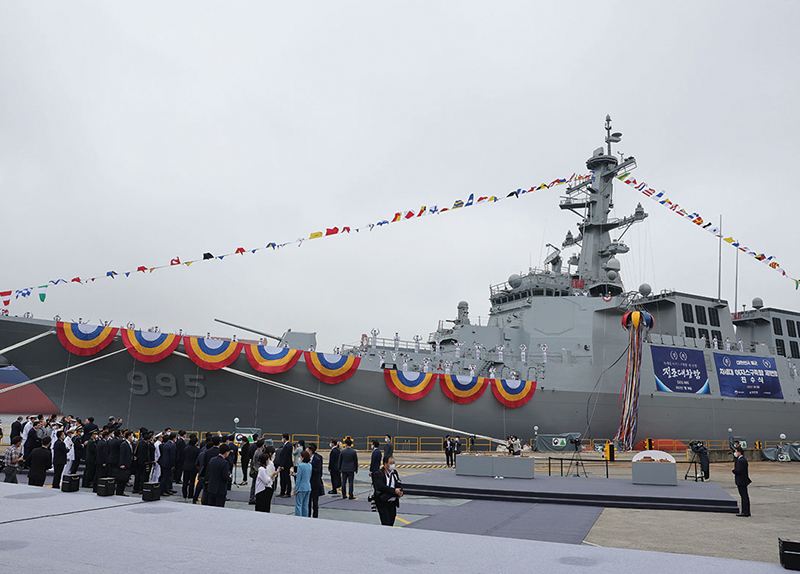 Korea has developed its first Aegis destroyer. It is a 8,200-ton warship called Jeongjo The Great. President Yoon Suk-yeol traveled to Ulsan to celebrate the destroyer's launch. Constructed by Hyundai Heavy Industries, the destroyer boasts state-of-the-art technology that is able to intercept ballistic missiles. The ship is expected to play a role in the country's ongoing conflict with North Korea.
The ship is named after King Jeongjo, a king from the Joseon Dynasty. The destroyer features the Aegis combat system. It is a powerful system that is able to track and guide weapons. The ship also features anti-missile systems that can shoot down incoming missiles. It can also shoot missiles at ground or air targets from long distances.
In addition, the ship features high-tech stealth technology. This allows it to operate while avoiding radar detection. It is operated by four gas turbines and two hybrid drives. This will make it more energy-efficient.
President Yoon plans to provide more resources to continue the growth of the defense industry. He hopes to see Korea become a global power in marine defenses. He also hopes to see more of Korea's military products exported abroad.
The ship is expected to be delivered to the navy in 2024.