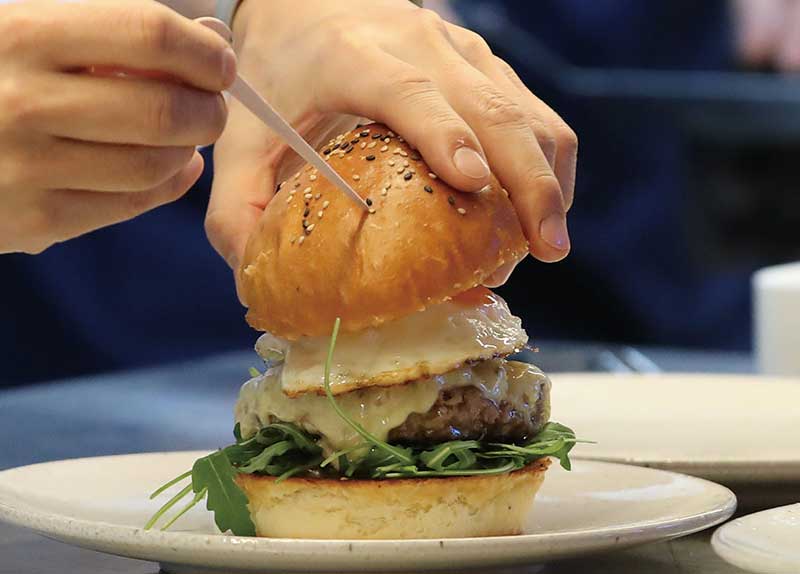 Since celebrity chef Gordon Ramsay opened his burger restaurant in Jamsil, Seoul, many foodies have flocked to try out the menu. However, some have complained about the high prices of the burgers. Most of the burgers cost around W30,000 or more. To try out the most expensive burger, you would have to pay W140,000.
One customer, who said she had tried burgers all over the world, said that the burgers were good, but they weren't something she would pay more than W100,000 for. A student complained that the prices are simply too expensive for people his age. He said that going with his girlfriend would mean he would have to pay almost W100,000 for two meals.
However, when Ramsay visited Seoul in November, he defended the prices. He said that the restaurant only uses the best ingredients. He told reporters that the restaurant never uses frozen ingredients and that the butter, bread, and patties are all made from premium ingredients.
In response, one person from a different burger franchise disagreed. According to the person, ingredients at a normal restaurant cost 30 to 35 percent of the menu item's price. 35 percent of W140,000 is W49,000. Therefore, the person said it is hard to believe that the ingredients in one burger can cost that much.