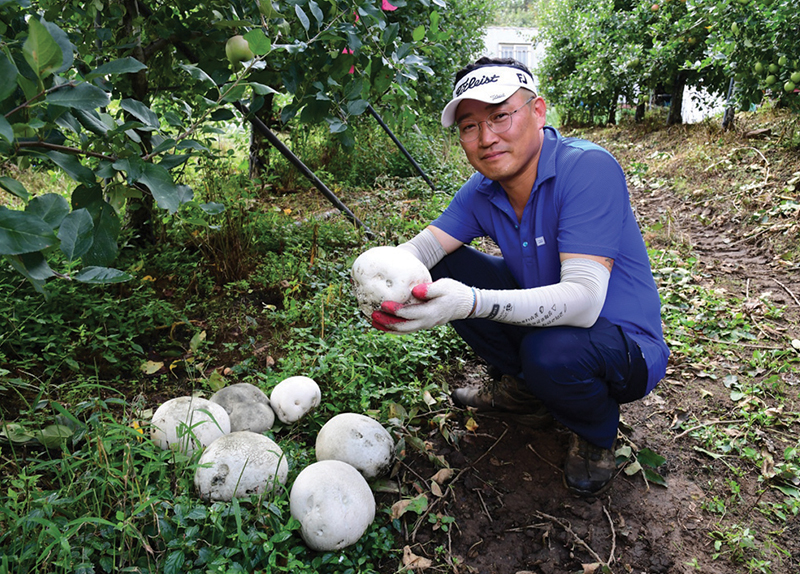 A cluster of seven giant puffballs was recently identified at an apple farm situated in Namwon, North Jeolla Province.
The giant puffball is a type of mushroom that falls into the family of fungi called Lycoperdaceae. The species is marked by its irregular, rounded body, which makes it easy to spot, even from a distance.
The recent discovery of giant puffballs has grabbed immense media attention, as the species is known to be exceptionally rare in the world. Interestingly, the farm's owner, Heo In-seong, said that this is not the first time that he has discovered giant puffballs at his farm, adding that he has started stumbling across them approximately 10 years ago. However, he also added that this is the first time he has found such a large cluster of giant puffballs all at once.
The recently discovered giant puffballs are around 30 cm in diameter. According to Heo, the mushrooms were originally about the size of a golf ball and have rapidly grown to the current size within just the last couple of days.
Meanwhile, giant puffballs have also been discovered at another apple farm in Namwon for seven years in a row since 2014.