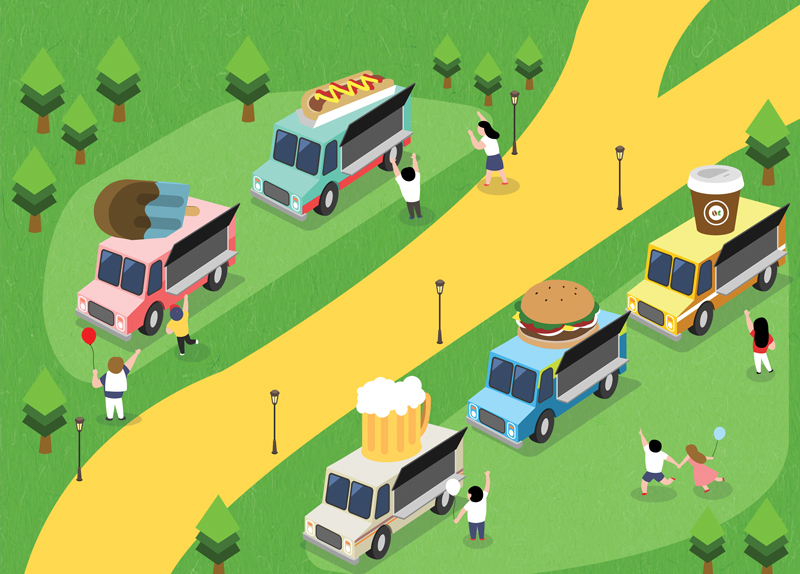 In recent years, food trucks have gained popularity in Korea. Accordingly, the Seoul Metropolitan Government has decided to offer legal status to street vendors.
The new system will take effect next year, and the government is preparing several guidelines for the street vendors. A city official said, "Now that street vendors can do business legally, we hope our system will support their livelihood and lead to an improved pedestrian environment for citizens as well."
Street vending was prohibited due to its inconvenience and degradation of the city's appearance. Even though more than 7,500 people run street stalls in Seoul, currently only 1,000 people have the right to run them.