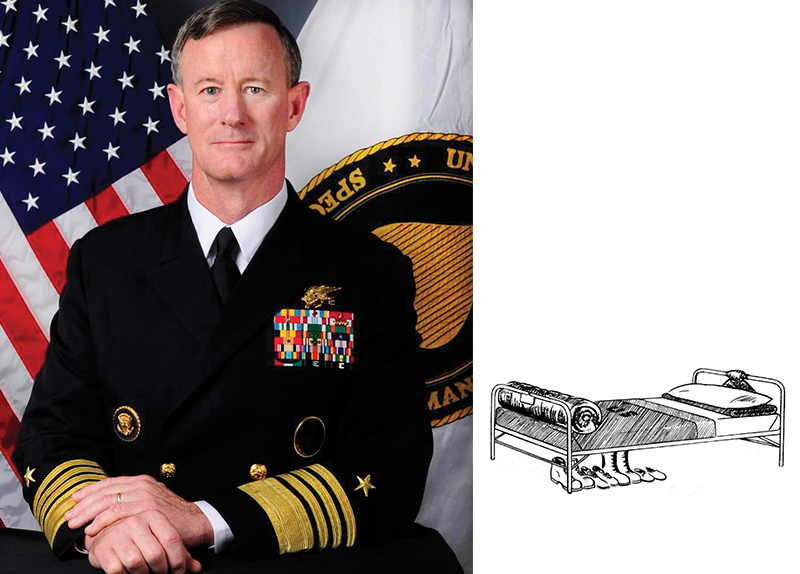 You will meet 10,000 people before you die. If you change the lives of just 10 people and those 10 people change the lives of another 10, then 800 million lives will change. According to William H. McRaven, a former United States Navy admiral, "If you want to change the world, start off by making your bed."
McRaven learned 10 lessons at basic training camp, braving six torturous months of cold midnight swims, unending workouts, and sleepless nights. The camp's goal was to weed out weaklings through constant hardships, stress, and failure. How does a person endure an impossible situation? Learn to make your bed to perfection. Completing this simple daily task shows that little accomplishments matter.
Perfectly folded blankets, centered pillows, and tight corners might not make anyone feel better. However, each time the task is completed, it provides a sense of achievement. This sense provides encouragement to achieve another goal. On miserable days, some may find hope for a better tomorrow knowing that he or she will sleep in a perfectly made bed. Always remember that little things in life matter.