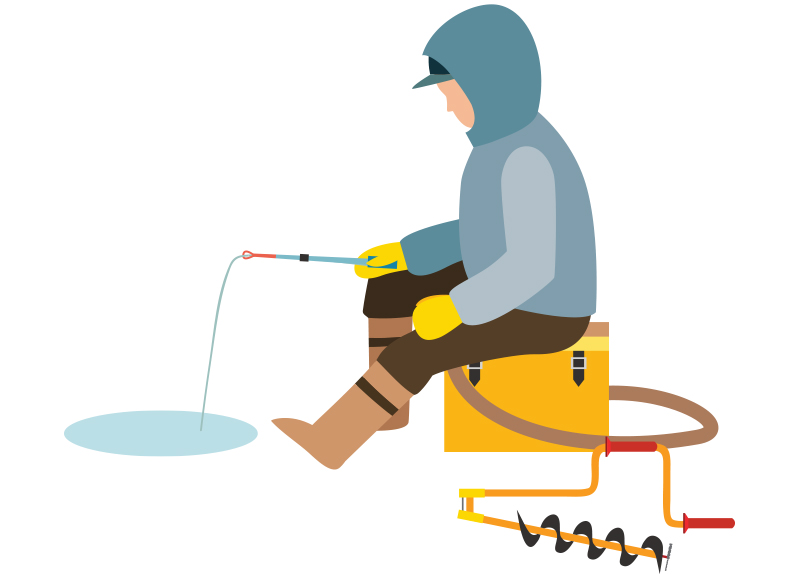 Dear Andy,
Hi, it's really cold nowadays. How is it over there? I don't like the cold winter that much, but watching snowfall is still enjoyable. I have to be careful not to __________ on a __________ road though.
This weekend, I'm going smelt fishing! Smelt or icefish live in cold water under ice. So we have to make a small hole in the ice and cast a float in it. I hope the weather is cold enough to freeze the stream and make smelt fishing available. If it's warm and not cold enough, I can't go fishing. But no problem, I can still enjoy traditional Korean winter activities like kite flying, spinning a top, and sledding, no matter what the weather is like. And I can make and eat steamed buns and dalgona. Dalgona is Korean-style caramel and making it is fun. I have to melt sugar in the ladle! I'm going to have so much fun this weekend, I can't wait!
Mina
Dear Mina,
Hope you're staying warm in this cold weather. Here in Southern California, we don't have snow or extreme cold, but it does get chilly at night when the sun isn't out. Korea gets snow sometimes, and well, isn't Christmas more beautiful when snow falls on the ground? As for me, I'm from a warm weather area so while seeing snow can be exciting, I don't think I could live under a winter climate. I still enjoy ice skating and like to watch professional ice hockey, but I like my weather warm and sunny. I also don't like wearing a heavy coat every time I go outside. Fun and sun are what I like, and Southern California is great for that. Many people from cold weather areas visit Southern California during winter to escape the cold. Maybe you could come here one winter and enjoy a warm season in January or February. I sure hope to see you soon.
Andy