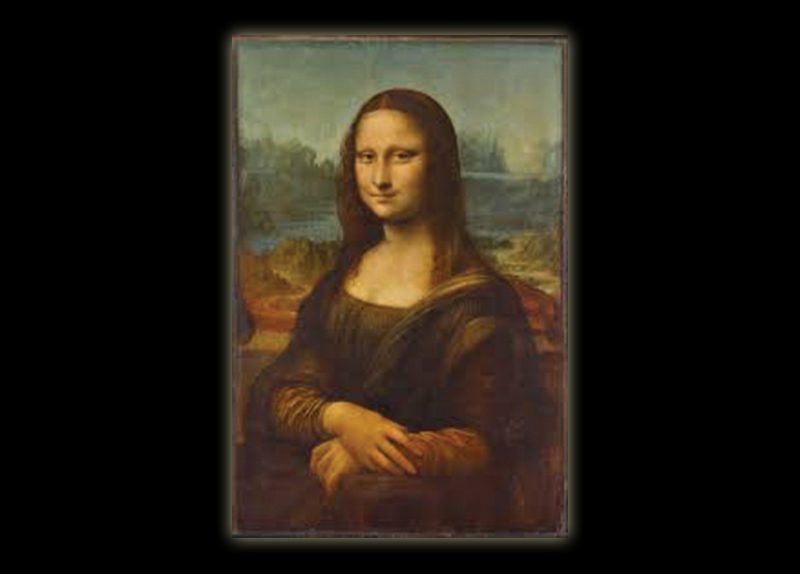 As Francesco del Giocondo, a wealthy Italian silk merchant, commissioned Leonardo da Vinci, born in Anchiano, Italy, to paint his wife, Leonardo created an oil portrait painting titled Mona Lisa, the world's most famous portrait painting, between 1503 and 1506. To briefly explain the title, Mona is an honorific title used to call a married woman in Italy, and Lisa is the first name of Francesco's wife.
Mona Lisa measures 77 cm by 53 cm and presents a half-body portrait of Lisa as its title entails. This painting is widely known for not featuring eyebrows, which has become a matter of debate for many centuries. Regarding the absence of eyebrows, some art experts have claimed that Leonardo intentionally excluded eyebrows from Mona Lisa, as having no eyebrows was a huge trend among women back then. Other art experts have also insisted that Mona Lisa leaves out eyebrows because Leonardo left the artwork unfinished. Moreover, when an art expert conducted a thorough analysis of the painting with a 240-megapixel camera in 2009, he claimed that Leonardo painted the artwork in many layers with oil to depict Lisa three-dimensionally, adding that her eyebrows most likely disappeared because of various chemical reactions.
Unfortunately, something bad happened to this mysterious painting in 1911. An Italian man stole Mona Lisa from France's Louvre Museum, the world's largest art museum, which resulted in countless people gathering around the museum and sincerely hoping the painting would be returned. Despite the shocking theft, it is currently well displayed at the museum again.