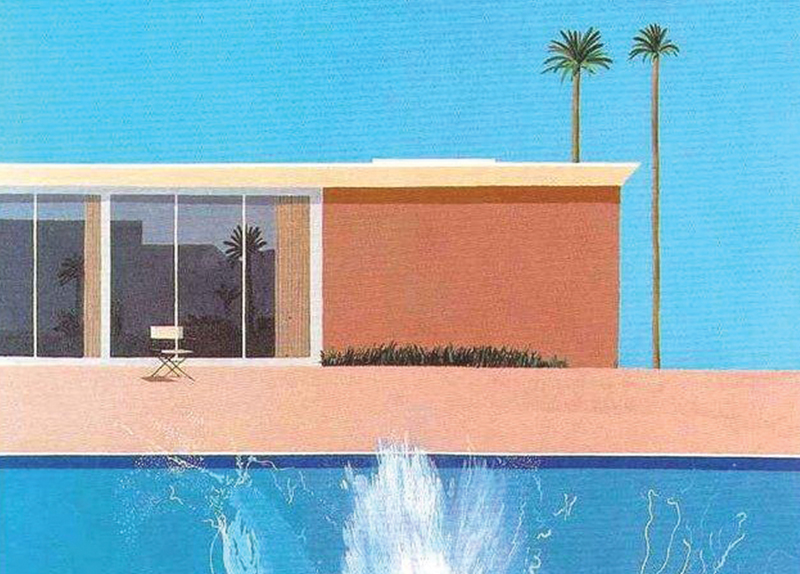 Born on July 9, 1937 in Bradford, England, David Hockney was the fourth of five children. After attending the Royal College of Art, Hockney associated himself with British Pop Art, even though his early work included expressionist styles.
Hockney moved to California in 1966, where he began painting swimming pools, work which he is now best known for. He altered his style to realism and began using vivid colours.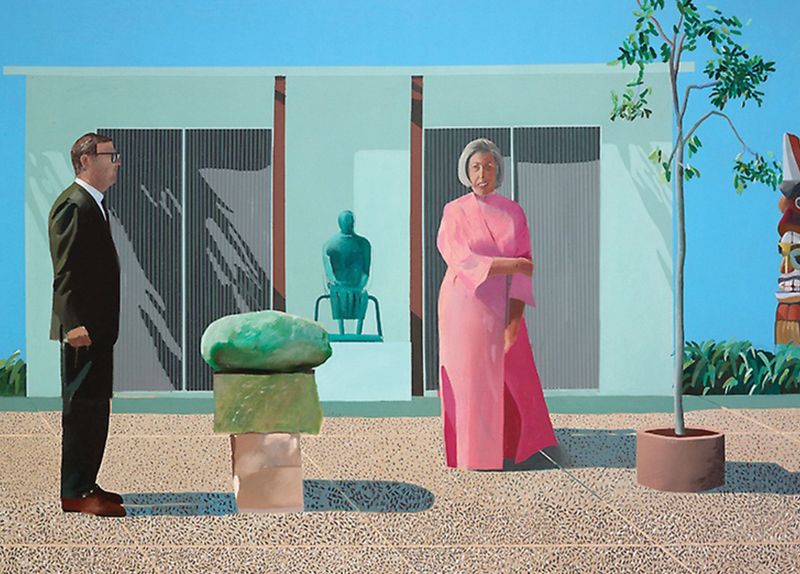 His interest in painting home interiors and exteriors led to his accidental discovery of "joiners"- many Polaroid photos laid out to create a larger image. Hockney continued this experimentation with collage, and by the 1970s, left his painting career to pursue photography. In the '80s, Hockney continued painting again. He merged technology with painting, specifically, fax machines and printers.
A Bigger Splash (1967), is Hockney's most well-known painting. It depicts a pool with a house in the background and two palm trees. Hockney shows motion in the painting, despite the flat and dry landscape of California. This painting, along with American Collectors: Fred and Marcia Weisman (1968), displays Hockney's strong sense for geometry and stylization. He often fused cubism with pop art styling in his work, using contrasting elements to make the style look disjointed.