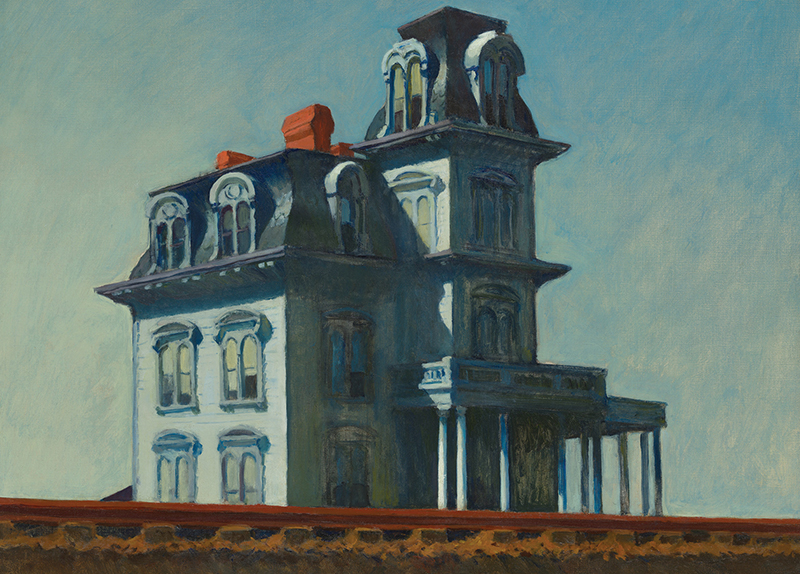 When we think of American realist painter Edward Hopper, the first thing that may come to mind is his frequent portrayal of commonplace urban scenes with anonymous figures, which often arouses a sense of loneliness to viewers.
An oil on canvas painting titled House by the Railroad, completed in 1925 and measuring 61 cm by 73.7 cm, may not be the most famous work by Hopper. Moreover, it does not center on the depiction of everyday urban scenes that Hopper often dealt with in many of his works.
However, to many art experts, the painting is regarded as one of Hopper's most representative works, as it successfully delivers the theme of isolation and loneliness. As we can surmise from the title, the painting captures a grand but spooky house with a railroad track laid in front of it. The track seems to act as a barrier, which makes it become isolated from the rest of the community. In fact, Hopper produced the painting to symbolize the loss resulted from rapid urbanization.
House by the Railroad earned its place at the Museum of Modern Art in New York City in 1930, becoming one of the first pieces to be part of the museum's collection. Founded in 1929, the museum features around 200,000 works of modern art, with more than 90,000 of them currently being displayed online.