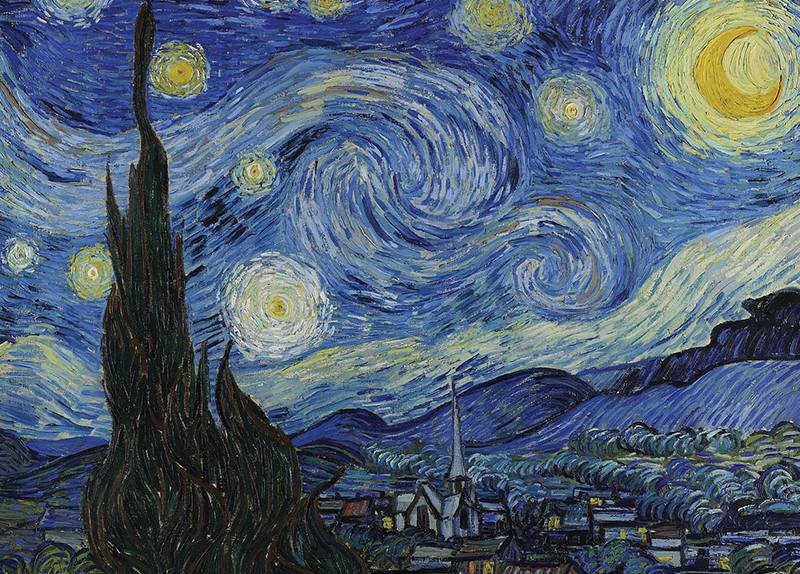 As Vincent van Gogh, a pioneering post-impressionist painter born in the Netherlands, suffered from severe poverty and mental illness during his lifetime, he often employed intense colors and rough brush strokes in his paintings. With such characteristics, his paintings often appeared to carry profound meanings in many respects.
During his lifetime, Van Gogh created more than 2,100 artworks, consisting of more than 800 oil paintings and more than 1,300 watercolor paintings. Among the countless artworks he created, a painting named The Starry Night, painted in 1889, received tremendous attention worldwide, as it was created just about a year before he committed suicide. Specifically, he created the painting when he was voluntarily hospitalized at the asylum in Saint-Remy-de-Provence, a commune in France.
As its name suggests, the painting is set in the night time, depicting the dark night sky filled with the shining moon and stars and whirling clouds. With this depiction, Van Gogh wanted to express his distressing emotions and hope he held for his financial success and recovery from his mental illness all at the same time. In addition to the dark night sky, the painting also depicts a tall cypress tree as well as a white-toned church building featuring a cross on its roof. With their sharpness well-balanced with the shining moon and stars in the dark night sky, the painting clearly shows how Van Gogh sincerely held on to hope in the middle of troubling times. This painting is currently preserved at the Museum of Modern Art in New York City.