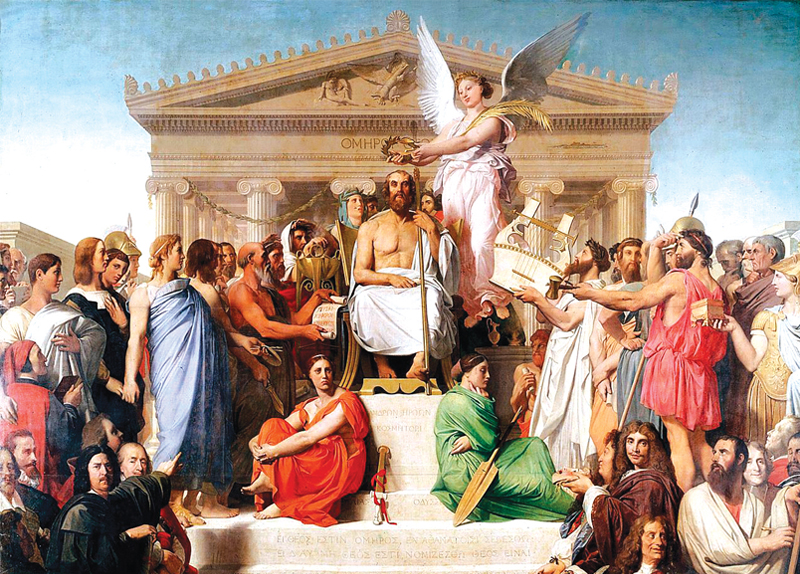 A leading figure of the neoclassical period, Jean Auguste Dominique Ingres was born on Aug. 29, 1780, in Montauban, France. At 16, he moved to Paris and became a pupil of Jacques Louis David. In 1801, he won the Grand Prix de Rome for The Ambassadors of Agamemnon in the Tent of Achilles. From 1806 to 1824, he studied and painted classical art, especially using the style of the Italian artist Raphael.
When Ingres stayed in Italy, he made many paintings and was recognized for his great aptitude and refined works. But he was unappreciated in his own country. In 1824, he came back to Paris and was commissioned The Vow of Louis XIII by the Cathedral of Montauban. This brought him fame. Ingres was inspired by the work of Raphael and the French and Italian Baroque tradition for this painting. It is a great work which combines theatrical and realistic styles.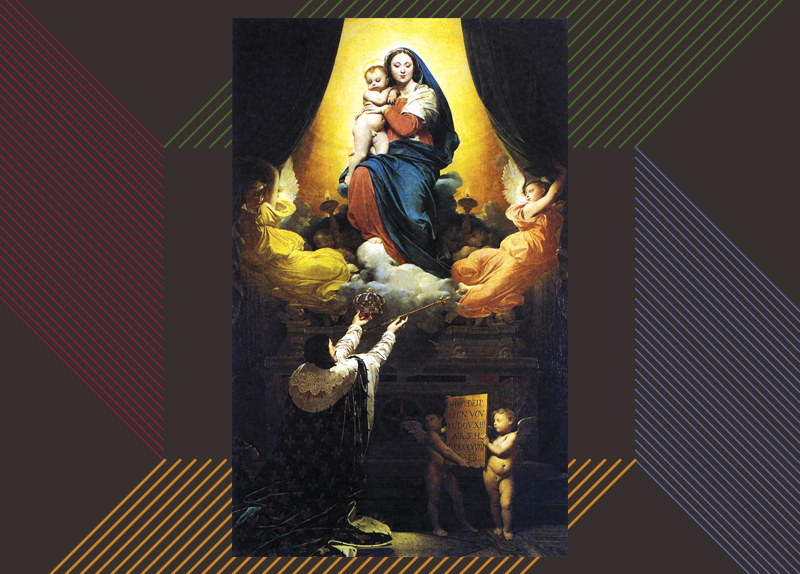 In 1826, he was requested to draw a painting of Homer for the ceiling of the Louvre, and a year later, The Apotheosis of Homer was completed. In 1855, this painting was taken off the ceiling of the Louvre and displayed at the 1855 Exposition Universelle de Paris. Since then, it has been returned to the Louvre, and is hanging in the giant museum. Ingres compiled his artistic beliefs in this painting using a rigorous symmetry of figures and structure, as well as composition. In the painting, the great poet Homer, the writer of The Iliad and The Odyssey, is surrounded by artists, writers, poets, musicians, painters, and philosophers.