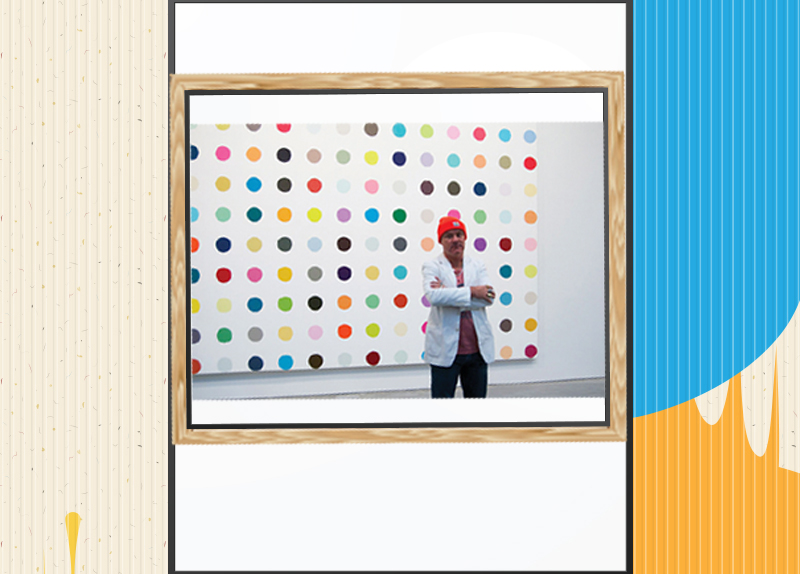 Damien Hirst is one of the most prolific visual artists in the world today. He was recorded as having a net worth of $384 million (W503 billion) as of 2020, and his art pieces have sold for millions of dollars. However, for his most recent art project, he has decided to burn thousands of his own paintings. Hirst says that this project will be his "most exciting by far." He is set to challenge people's ideas of currency, art, value, and money.
Hirst's project is titled "The Currency." Starting on Sept. 9, visitors to Hirst's private museum, Newport Street Gallery, will get the rare opportunity to view some of the 10,000 oil paintings that Hirst created in 2016. Each of these oil paintings has been paired with a corresponding NFT. The NFTs were priced at $2,000 (W2.6 million) each.
Purchasers of the NFTs are able to choose to trade their NFT for the real-life, physical work or keep the NFT. Keeping the NFT would then result in Hirst burning the real-life original work. The art project will end in October with a special closing event in which all the remaining paintings that haven't been bought will be burned.
The project is intended to be a commentary on the value of art and the value of currencies ? especially cryptocurrency.