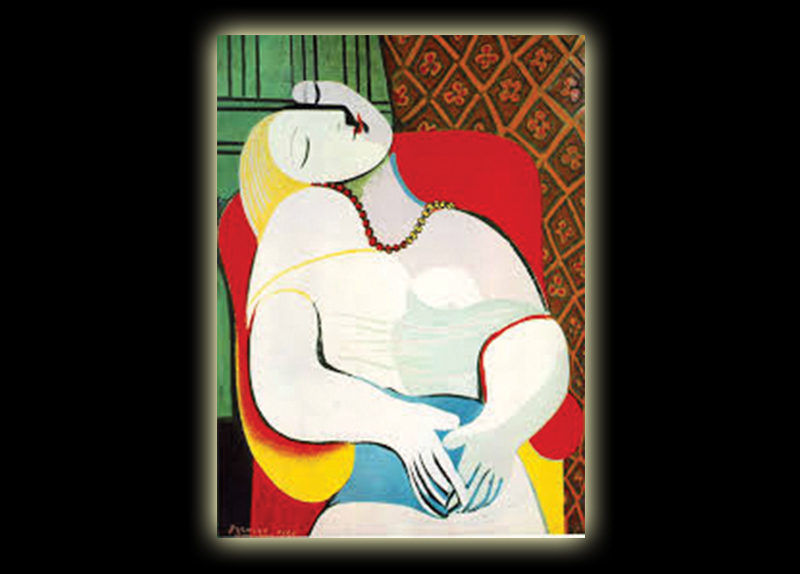 When we think of Spanish painter Pablo Picasso, the first thing that may come to mind is his oil painting titled The Weeping Woman, created in 1937. However, there is another artwork that represents his amazing artistic career. It is an oil on canvas painting titled The Dream, produced in 1932 and measuring 130 cm by 97 cm.
As Picasso invented Cubism in association with French painter Georges Braque, he employed many lines to produce The Dream. With the lines, he was able to depict the woman in the painting as if she is being appreciated from different angles at the same time.
In addition, Picasso used various contrasting colors to create The Dream. Thus, many art experts concluded that not only did he cling to Cubist styles, but that he also used techniques based on Fauvism, a radical art movement characterized by the use of bright and intense colors, when he created the painting.
As we can speculate from the title, The Dream depicts a dreaming woman who was known to be Picasso's mistress named Marie-Therese Walter. As the woman has a faint smile on her face and is comfortably sitting on a cushiony couch with her hands gently placed on her stomach, many art experts have argued that she was probably dreaming of seeing her long-awaited baby soon. Unfortunately, those who are interested in admiring the painting in person cannot do so, as it became part of a privately owned collection in the late 1990s.