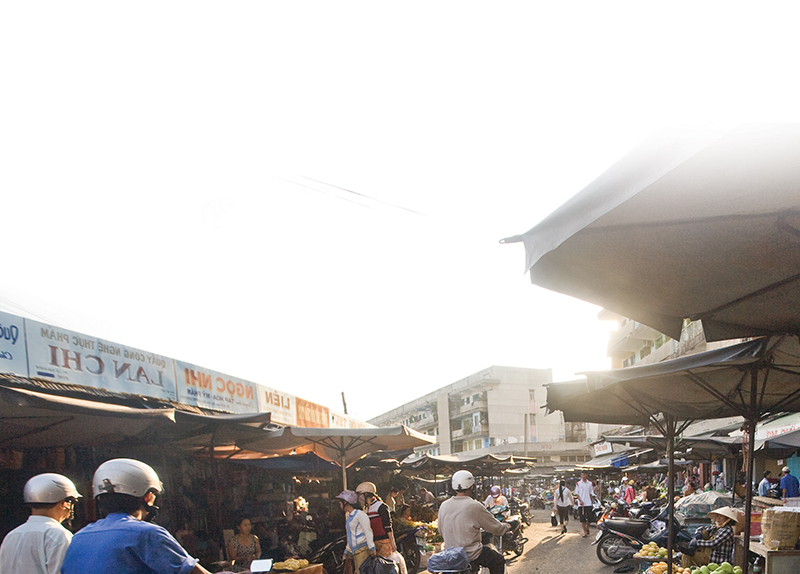 Jake is meeting his Korean friend Young Kim at the Gwangjang Market. Young and Jake have been best friends since the fifth grade at international school. They haven't seen each other for a year and Jake is excited to visit Young!
Jake: Hey, Young! Over here! Man, this is going to be an awesome place to explore!
Young: Dude! I haven't seen you in a while, bro. You got ugly! Just kidding! So, welcome to Gwangjang Market! We are going to eat and see the most mind-blowing traditional Korean foods! Are you ready to step into the past?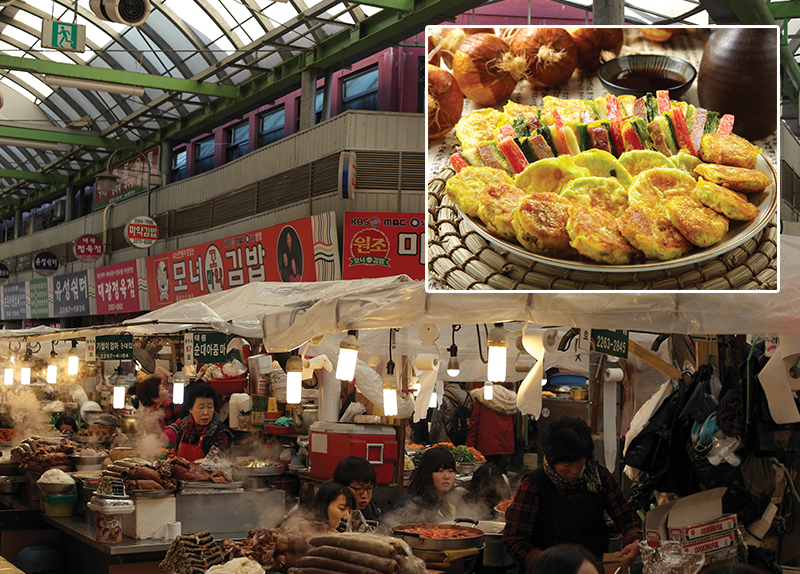 Jake: How cheesy! Oh, what's that delicious smell? Whatever it is, it is definitely going into my belly.
Young: That's the smell of jeon. Jeon are egg and flour dipped meats and veggies fried in oil. Gwangjang Market is famous for their jeon and their meat alley. But can't you see the crazy long line? It's going to take forever! We are going to need a strategy to get through this insanity!
Jake: No problem, my friend! I got your back. I got a plan, my man. Are you ready? Go!