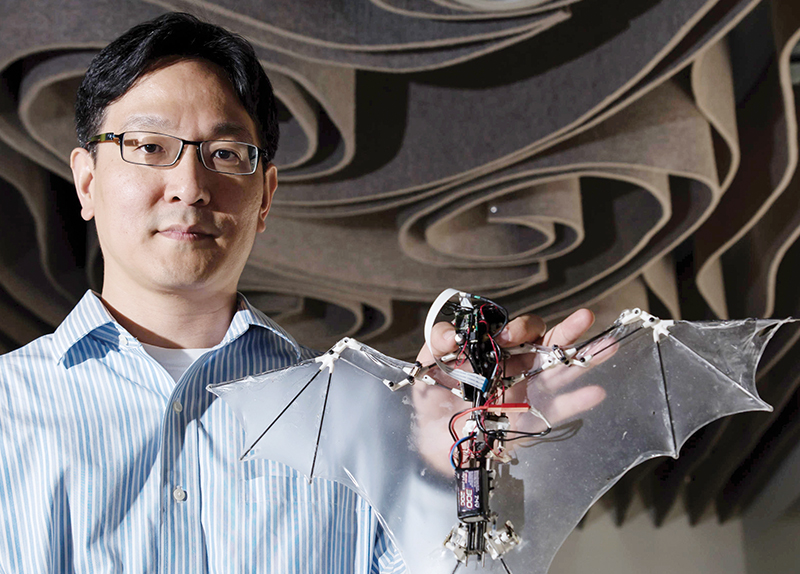 A joint research team from the University of Illinois and Caltech on Feb. 2 said it developed a small flying robot, dubbed "Bat Bot," that imitates the flight of bats.
The bat has one of the most sophisticated flight abilities among animals. They can make sharp turns in the air and adjust altitude. The team tried to reflect these features in Bat Bot by using various substances. The machine has nine joints made from hard but lightweight carbon fiber, while featuring soft and light wings composed of silicon membranes.
"We have challenged ourselves to reverse-engineer a bat's unrivaled agility, with an aim to build a safe, energy-efficient robot that can fly like a bat," said Chung Soon-jo, a professor of aerospace at Caltech.
Bat Bot is an alternative to jet drones used for monitoring emergency sites. Since most drones are equipped with rapidly spinning propellers, users risk their fingers getting cut off. Because Bat Bot is light and has no propellers, the threat of danger is substantially lower.