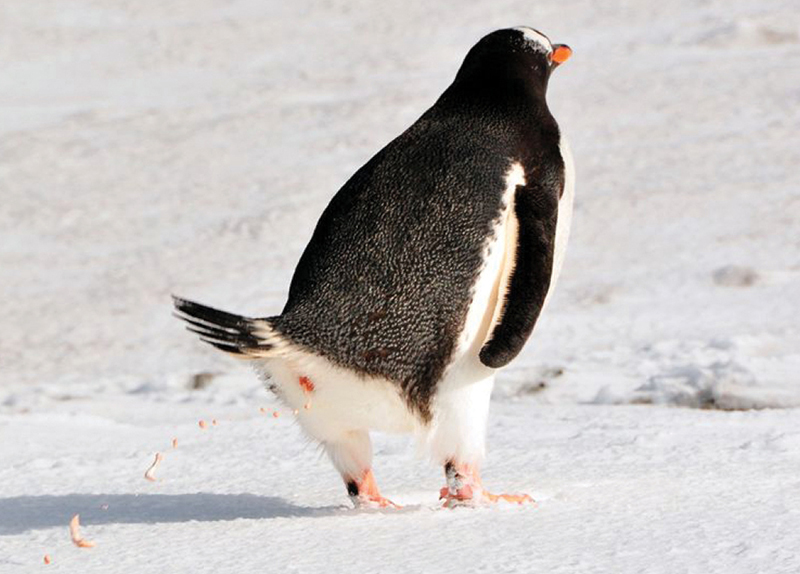 Scientists researching the history of the remote Ardley Island in the Antarctic have found geological data from an unlikely source ? penguin excrement.
The island, 900 km south of Chile, is home to around 10,000 gentoo penguins, as well as several volcanoes in the nearby region. As the volcanoes have erupted over the ages, the penguin population has been affected, with many dying as a result of the catastrophe. The amount of poo was found to have decreased, and ash from the eruptions digested by penguins was discovered in their excrement.
The solidified penguin poo, or guano, contains an ancient 'diary' of volcanic eruptions, and scientists can use the information they find within the guano to determine when the eruptions took place and how the penguins reacted to the disasters.
Dr. Steven Roberts, head of the research project, told Wired Magazine about the fate of the penguins: "We didn't know before that volcanoes had such a big impact on them."
The findings of the research term were published in the journal Nature.