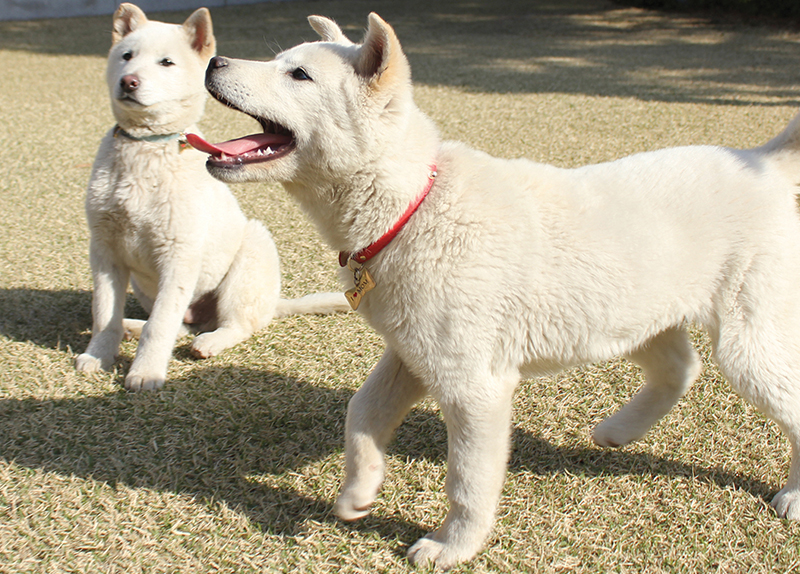 The Korean Jindo dog is valued as an intelligent and loyal breed that protects its owners with its life.
Korean reality show Animal Farm conducted an experiment a few years ago to see if Jindo dogs are actually braver than other breeds. When ordinary dogs faced a big toy shaped like a tiger, they all lowered their tails and ran away. When a Jindo dog confronted the fake tiger, however, it started growling and even attempted to attack.
Additionally, Jindo dogs showed the same response when they faced real tigers with a window between them, while other breeds all came off as nervous.
There is a saying in Korea that newborn puppies are not afraid of tigers. Many assume that this proverb was made to inform the world about the courage of Jindo dogs. When the Japanese army invaded Joseon in 1592, Japanese soldiers caught a tiger as a souvenir for their ruler. Historians say the tiger was eaten by two Jindo dogs when a Japanese general provided the dogs as its prey.