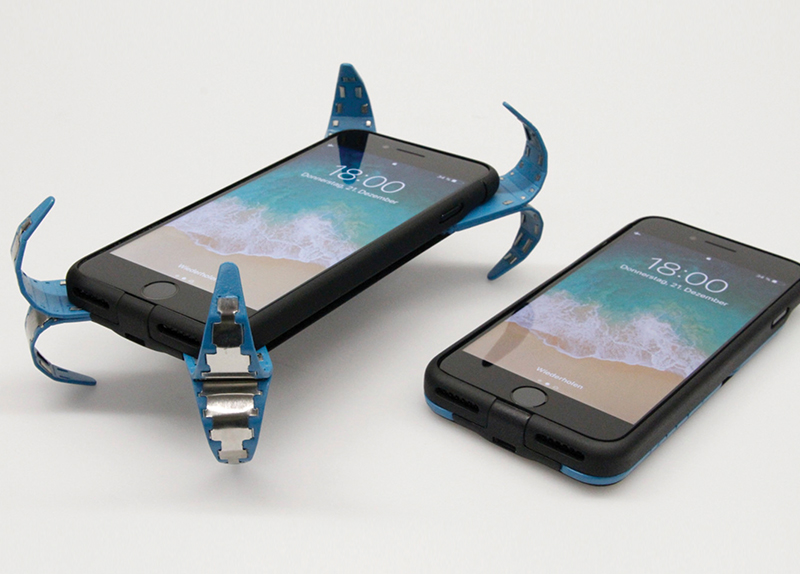 More and more people are using mobile phones, and they have now become a necessity rather than a form of luxury. However, people often drop and break them, making it necessary to replace them over and over again.
Recently, Phillip Frenzel, a 25-year-old German engineering student at Aalen University, developed a specialized phone case that can protect even the most fragile mobile phones. When he broke his mobile phone one day, he decided to find some sort of solution. He wanted to create a smaller and more advanced protective case in place of the current big and bulky ones. It took him four years to develop what he calls the "AD Case," which stands for "active dampening."
Frenzel's invention features sensors that can detect when it is falling. It deploys four springs when it drops, allowing the mobile phone to reach the ground safely. Thanks to this device, Frenzel became the recipient of this year's Mechatronics Prize, which was awarded by the German Mechatronics Society. With a Kickstarter crowdfunding campaign, he plans to release his invention to the public.