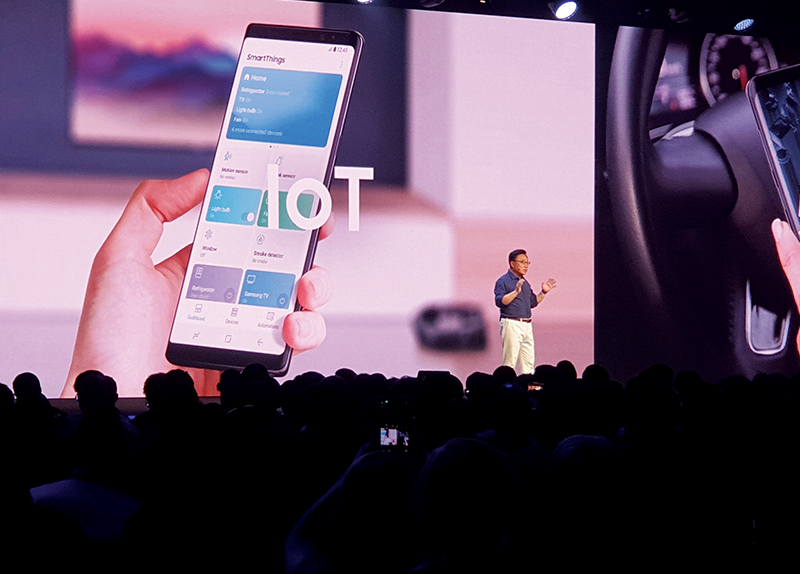 During the 2018 Samsung Developer Conference, which took place in San Francisco, Samsung Electronics unveiled a smartphone with a foldable display. The company also announced some specifications about its Infinity Flex Display technology, Samsung's next big breakthrough.
At the conference, the tech giant showcased its much-anticipated smartphone. It has an 11.6-cm OLED touchscreen display, and the device can be expanded into an 18.5-cm tablet when it is fully opened.
Samsung's senior engineer, Park Ji-sun, explained that the display has a pixel density of 420 dots per inch. In addition, the phone allows users to access the internet, multimedia, and messages simultaneously, as the screen can be divided into three zones. He also commented, "The cover display is slightly smaller than displays of recent smartphones on the market, but all of the applications can be used just like on the main display."
Samsung Electronics also announced that its foldable phone will be available by the first half of 2019.