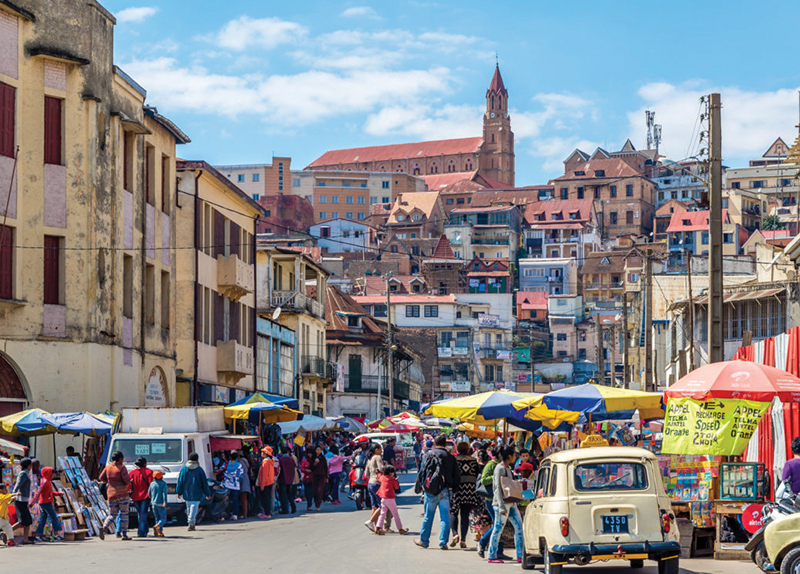 Antananarivo, with roughly 1.3 million residents, is the capital and largest city of Madagascar. The city is home to Madagascar's president, the National Assembly, Senate, Supreme Court, and numerous headquarters for non-governmental organizations and businesses.
Historically, Antananarivo was the capital of the Merina people, which can be seen throughout traditions and landmarks. The Andohalo Square, which was remodeled after France's invasion of Madagascar in 1894, was originally a gathering area to hear public speeches from Merina kings and queens.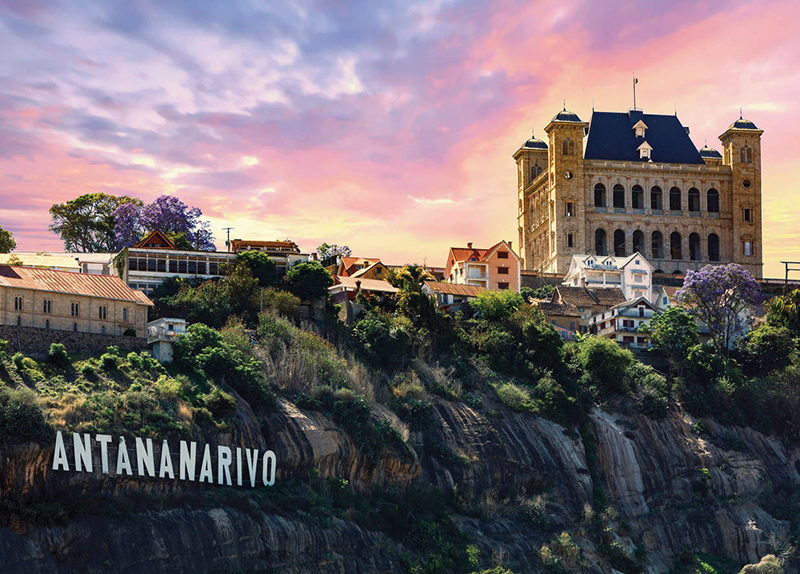 For fans of the arts, Antananarivo offers some of the best venues for music, films, and performances. In the neighborhood of Mahamasina, visitors can stop by the Palais des Sports, which regularly hosts concerts and expositions.
Those interested in diving deeper into the past can go to the Botanical and Zoological Garden of Tsimbazaza and check out a complete skeleton display of the extinct elephant bird. The University of Madagascar's Museum of Art and Archaeology is also a great place to learn about the vast history and cultures of Madagascar, and it has about 7,000 objects to see.