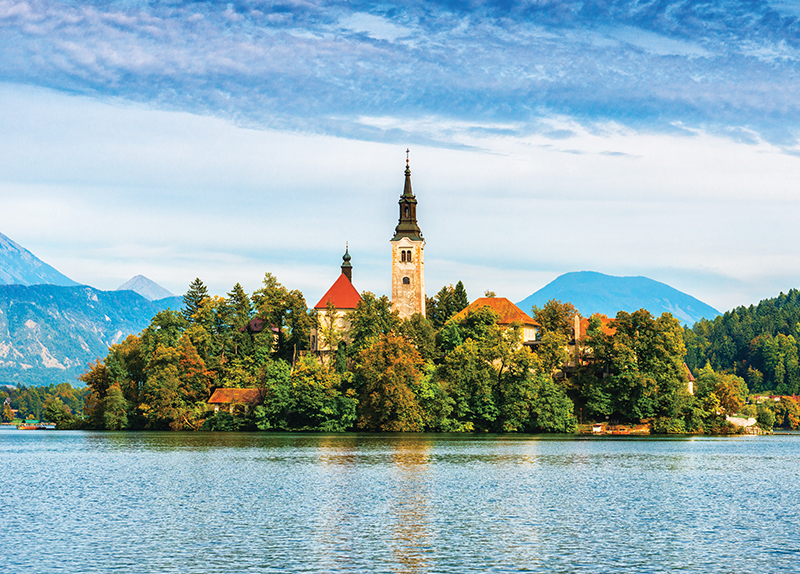 Lake Bled is a picturesque lake in Slovenia, a country that shares a land border with other European countries like Italy and Austria. The lake is located in the Julian Alps. It is over 2 kilometers long and around 1 kilometer wide. On the lake, there is a town of the same name, Bled.
The town of Bled is said to have started as a settlement around fourteen centuries ago, while the modern town started to develop in the mid-19th century. Both the lake and the town are a major tourist destination in Europe.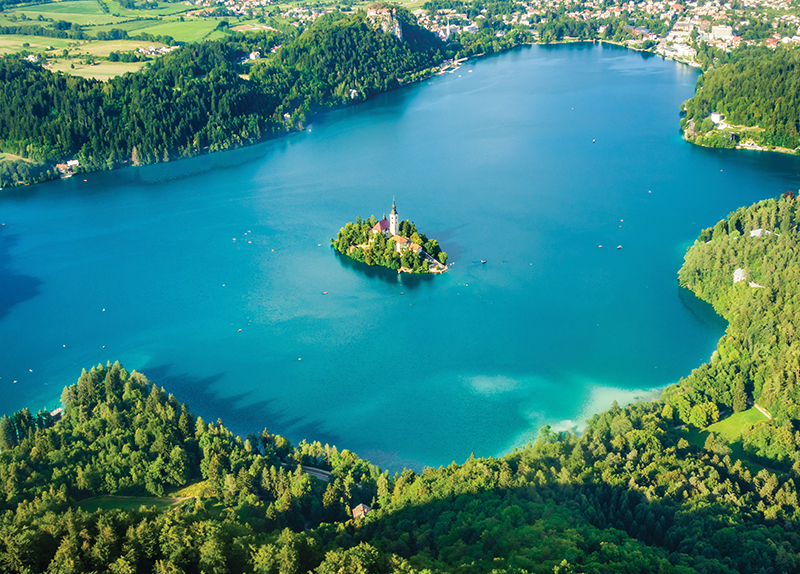 Bled is located approximately 50km away from Ljubljana, the capital of Slovenia. It can be easily accessed by bus or car. In the town, you can visit the Bled Castle overlooking the lake. If you are interested in sporty activities, you can rent a rowboat and go the small island in the middle of the lake. After you finish exploring the area, you can satisfy your sweet tooth with kremsnita, a famous cream cake.