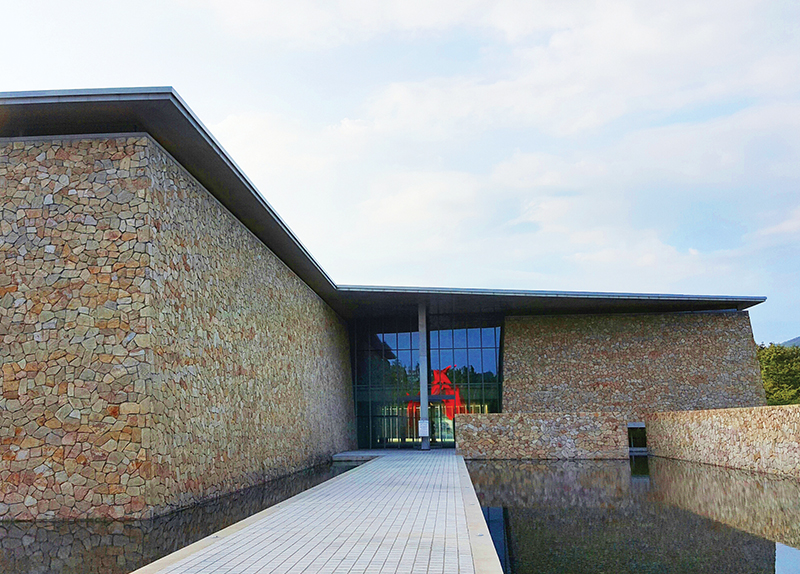 When self-taught Japanese architect Tadao Ando visited the museum site for the first time, he described it as a "peaceful rest surrounded by beautiful nature out of the hectic city life." He designed Museum SAN (Space Art Nature) with the hope of creating harmony between nature and culture.
The museum features three gardens and two main galleries. Inside, the Cheongjo Gallery is a collection of contemporary Korean artwork. The Paper Gallery presents the cultural value and tradition of paper. Located in Wonju, Gangwon Province, the museum is nestled in a tranquil mountainous region that avoids bustling cities. Completed in 2013, its buildings are harmonized with their natural surroundings through stretched hills. The facade and outer walls of the main building are made of beige stones that make it look like an original part of the mountain terrain. The light that peers through the windows is not just for seeing the artwork, but also to experience the space of the rooms. The concrete stone walls show how the architecture and design of Museum SAN flow and coexist with nature.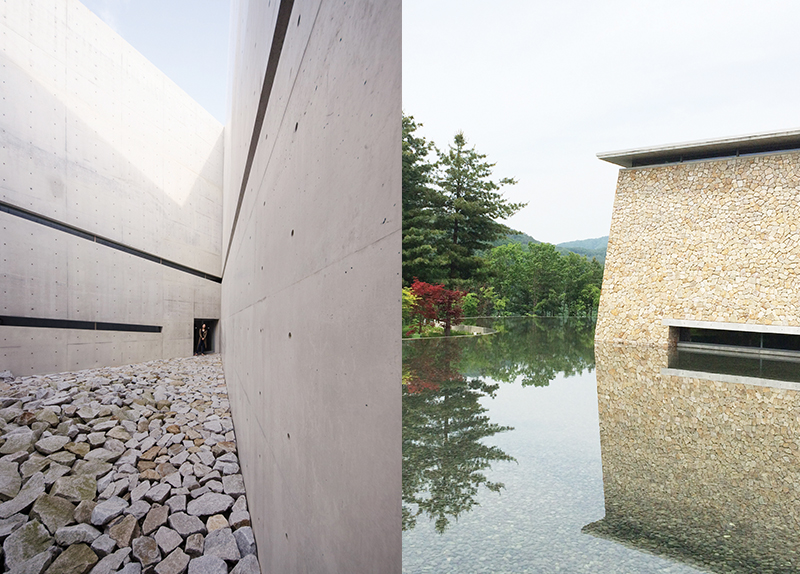 Are you tired of busy city life? Get some peace of mind in nature with Museum SAN.