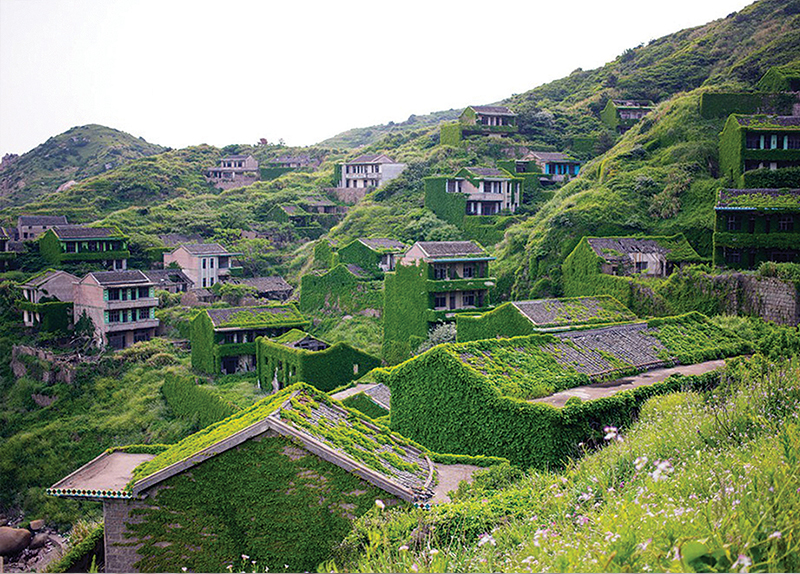 The abandoned village of Houtouwan, located on Shengshan Island off the eastern coast of China, has been drawing tourists as an unusual travel hotspot. In the 1980s, more than 3,000 residents lived in Houtouwan, which used to be a prosperous fishing village. However, as the residents started moving out in the 1990s because of its remote and inconvenient location, it was officially merged into a nearby village.
After decades of abandonment, a blanket of lush climbing plants, such as ivy, has dominated those empty houses. In 2015, Houtouwan started to gain popularity because of Chinese internet users who found breathtaking pictures of "the ghost village." The officials of the island are cautious about the surging attention from tourists.
It took them more than two years of planning to greet the tourists. A new viewing platform that offers an overview of the village was opened last year, and tickets cost about W3,000 per person. The hilly spots around the village are open for visitors to hike for a fee of around W8,000. There are signs outside the empty houses that warn tourists about the possible danger of entering these collapsing structures.