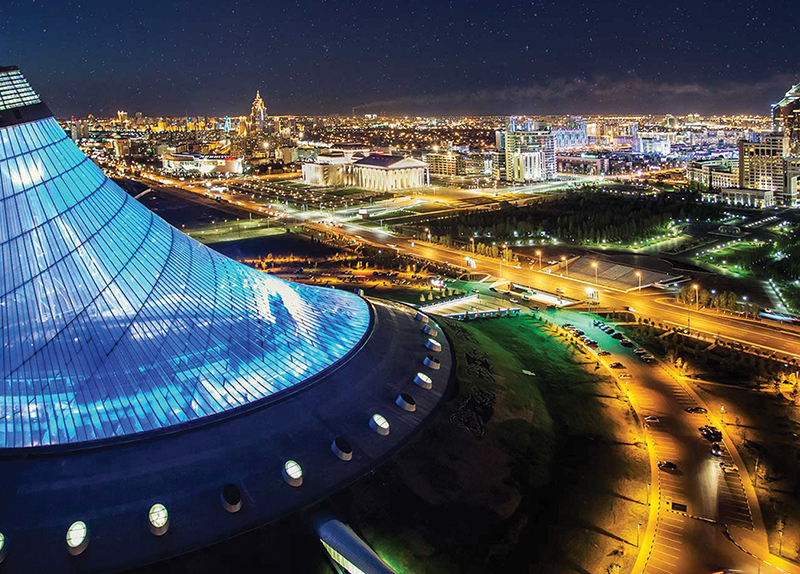 Nur-Sultan is the capital of Kazakhstan. Previously known as Astana, the city was renamed after former President Nursultan Nazarbayev. With a population of 1.1 million, Nur-Sultan is the second-most populated city in Kazakhstan, after Almaty, the country's former capital.
Originally founded as Akmoly in 1830, modern Nur-Sultan was transformed into a planned city by Japanese architect Kisho Kurokawa, who won a competition held by the government to redesign the city. Kurokawa was able to make an appealing proposal with his idea of preserving and redeveloping the existing city, while adding new sides to it at the east and south sides of the Ishim River.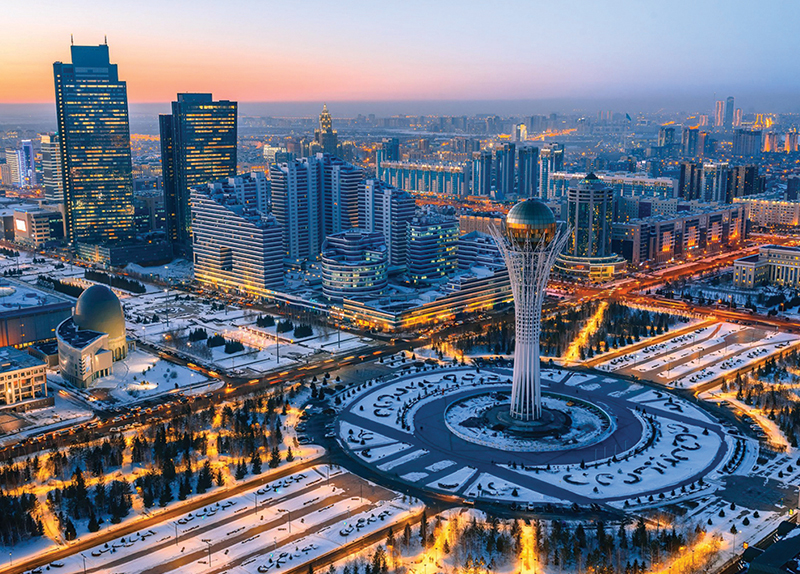 According to the city's chief planner, Vladimir Laptev, the goal for Nur-Sultan is to become the Berlin of Eurasia, mentioning it will not be a solely administrative capital like Australia's Canberra.
The ciy's most popular attraction is a landmark called Baiterek. Considered the symbol of Nur-Sultan, Baiterek is a 105-m monument and observation tower. Its design was inspired by a folktale about a magic bird of happiness that laid an egg on a mythical tree of life.