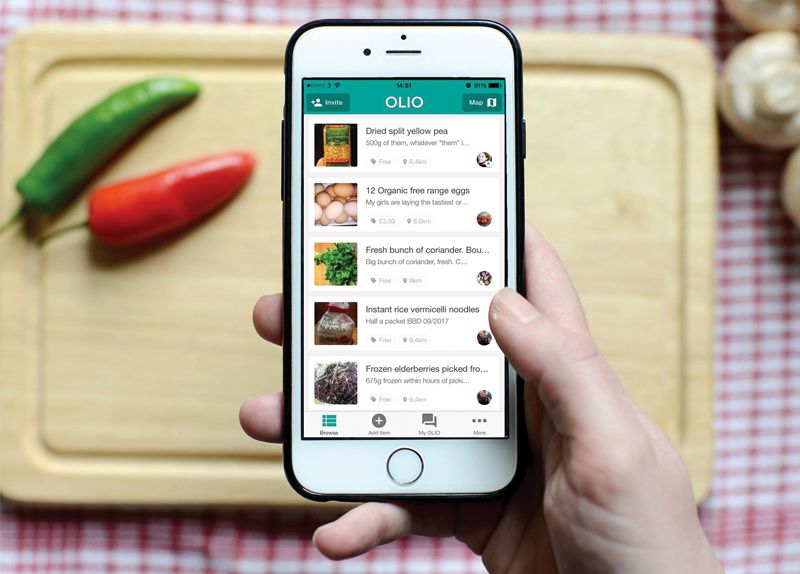 We live in a world where there is a mobile app for almost anything. Getting a taxi, learning a new language, and creating music can all be done at the push of a button. Now there is also an app that makes sure no food goes to waste.
Launched in late 2015 by Tessa Cook and Saasha Celestial-One, Olio is a free mobile app that makes sure food is "shared, not thrown away." Users upload photos of food they no longer need, along with information detailing when and where the food is available for pickup. Olio users can find everything from food nearing expiration in local stores, spare home-grown vegetables, bread, condiments, and even non-food household items.
Cook was moving from her apartment in Switzerland to the U.K. in 2014, when she found herself with food that she didn't manage to eat. She thought of going into the street to give the food away "but I failed miserably. I thought, why isn't there an app for this?"
Olio works best when many people in a small area are "active in posting food," according to CNN. Since its launch, Olio has been downloaded more than 180,000 times. Most of the users are based in the United States and Sweden. It has 11,000 volunteers who promote and advertise the app to people.