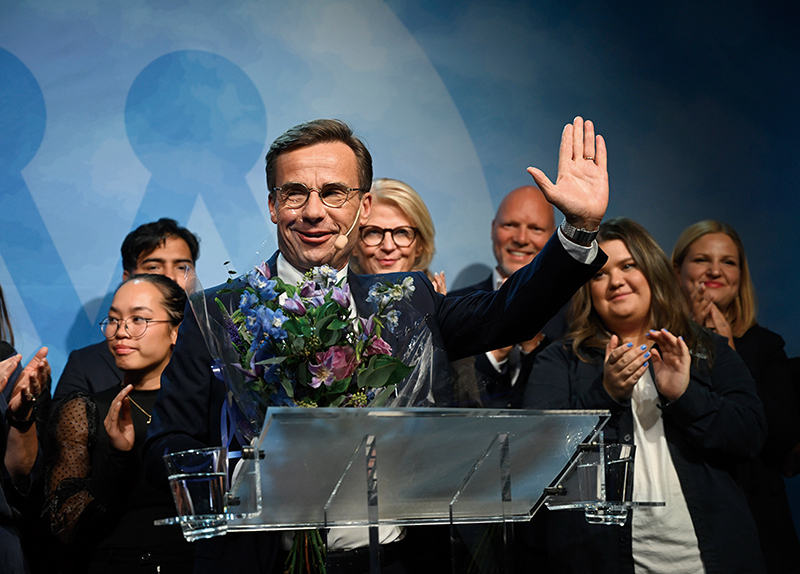 Sweden's coalition of right-wing parties has won the Swedish election. Although the left-wing Social Democratic Party will remain the single largest faction, the coalition of right-wing parties won the election by three seats. The coalition includes the Sweden Democrats, a far-right party, which now is the second-largest party in the Swedish parliament. The party was founded by nationalist extremists in 1988. While the Sweden Democrats was considered a fringe party for a while, it has gained more support. Meanwhile, this year's election was the closest ever in Swedish history.
However, Jimmie Akesson, the leader of the Sweden Democrats will not become prime minister, as he doesn't have enough backing from the other parties in the coalition. The new prime minister is likely to be Ulf Kristersson, the leader of the Moderate Party. Kristersson will have to unite the right-wing parties and be recognized as their leader. Previously, the Moderate Party said it would not work with the Sweden Democrats. However, Mr. Kristersson told reporters, "I want to form a government that unites, not divides."
Some of the key election issues were health care, the energy crisis, the increasing gun crime, and immigration. The Sweden Democrats party has historically opposed immigration and will likely support stricter asylum laws.
Meanwhile, Magdalena Andersson, Sweden's prime minister, resigned after the election. She was the first female prime minister of Sweden, and she led the Social Democratic Party ? a center-left party.