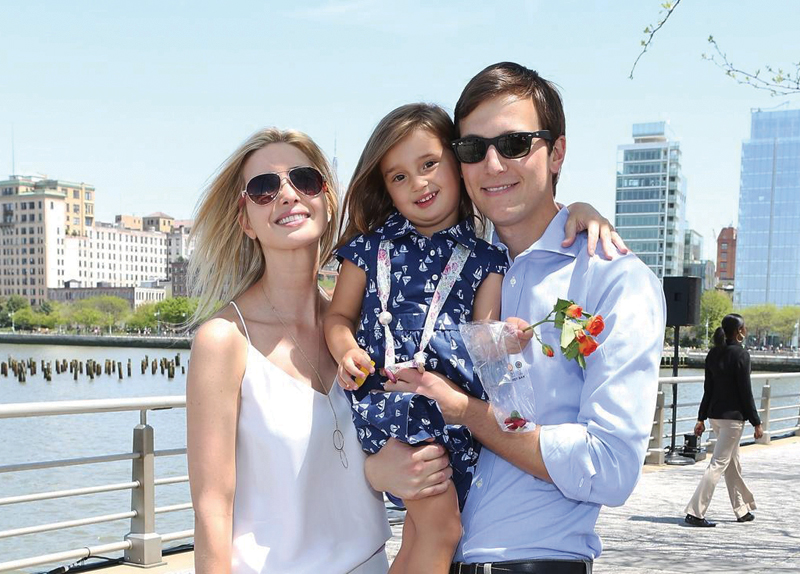 On Lunar New Year, a group of Chinese companies extended greetings to U.S. President Donald Trump by sponsoring a billboard in New York's Times Square, but the president failed to issue a greeting to China, which angered Chinese netizens.
The dismay of the Chinese did not last long, however, all thanks to the president's five-year-old granddaughter, Arabella Kushner. On Feb. 2, a video of her singing "Happy New Year" in Chinese while playing with a traditional Chinese puppet was uploaded on Instagram by her mother, Ivanka Trump. The video clip went viral on social media and was received well in China. On the Chinese website Weibo alone, it has been viewed over 18 million times.
Kushner is the daughter of Trump's eldest daughter Ivanka and her husband Jared Kushner, a real estate investor, publisher, and senior adviser to the president. The young girl has been learning Mandarin since she was only 18 months old. On Chinese New Year last year, her mother recorded her reciting a poem from the Tang Dynasty while wearing a traditional Chinese dress. The video has been viewed over 100 million times.
Chinese leader Xi Jinping also received a letter from Trump 11 days after Chinese New Year.