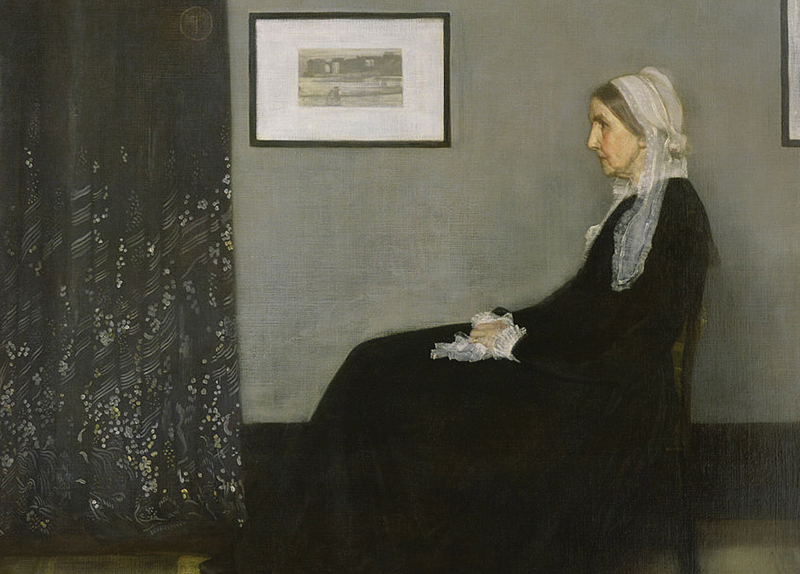 James Whistler, born in the American state of Massachusetts, developed an interest in art when he was just 4 years old. As his father, who worked as a railroad engineer, was asked to construct a railroad in Russia, his family moved to the country when he was young. It was during this period of time when his interest in art grew so big that he eventually decided to receive professional education at an art institute. Although he received significant attention for producing around 460 etching paintings, he is best remembered for his full-length portraits.
An oil on canvas painting titled Whistler's Mother is Whistler's most celebrated full-length portrait. The portrait was created in 1871 and measures 144.3 cm by 162.4 cm. As the title entails, the portrait depicts the whole body of his mother, Anna, in profile. Interestingly, he did not intend to draw Anna in the first place, as he had originally chosen a model for the portrait. In addition, although he wanted his mother to strike a pose while standing up, he allowed his mother to sit down on a chair because he thought it would be too exhausting for her to pose for a long time. The portrait received two different reactions from art experts. Some have argued that the dark colors and the resting pose of Whistler's mother make the portrait look too grave and lonesome. However, others have praised Whistler for portraying his mother beautifully. The painting eventually became known as a great symbol of motherhood.
Those who are interested in admiring the painting in person can do so by visiting the Musee d'Orsay in Paris, France.