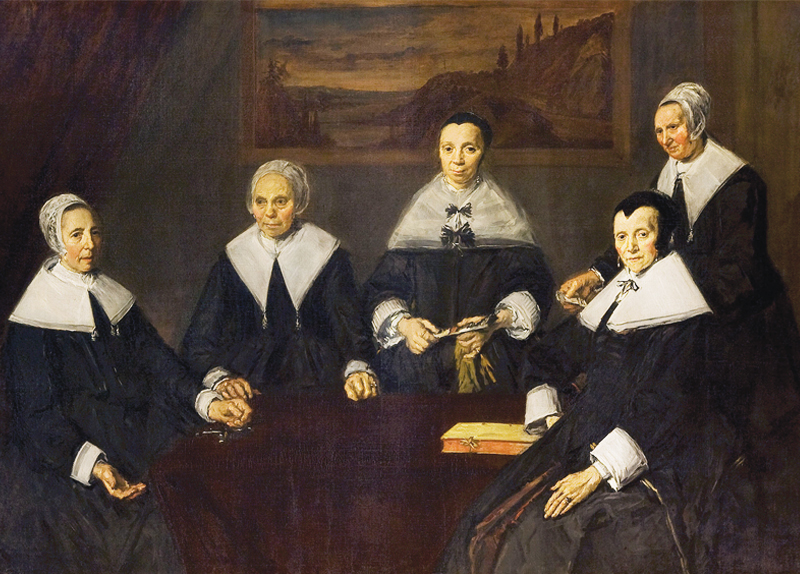 Frans Hals was born around 1580 in Antwerp, Flanders (now Belgium). His family moved to Haarlem, in the Netherlands in 1591, and he spent most of his life there. He was taught painting by Karel van Mander, the artist and historian, but his drawing style took influence from the Italian artist, Caravaggio. He joined the Haarlem painters Guild of St. Luke in 1610, and started his career as a painter. Around this time, he drew many portraits of individuals and groups upon the requests of members of the guilds and companies.
Around the 17th century, the newly rising middle class in the Netherlands wanted to show off their socioeconomic status, and portraits were a great way to do so. At that time in the Netherlands, citizens organized civilian armies, and the wealthiest citizens took the right to command. These citizens wanted to commemorate their achievements, and captured their troops and uniforms in portraits. Almost every painter drew portraits and Hals was one of them. He left as many as 240 portraits, and he made several inventive drawings. Hals gained huge fame thanks to his work Meal of the Officers of the St. George Civic Guard in Haarlem in 1616.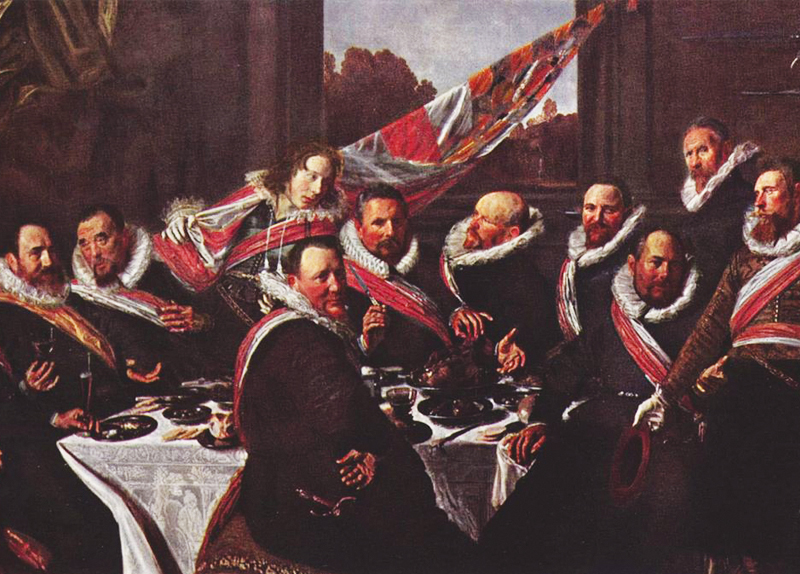 Around 1640 in the Netherlands, other groups and organizations ordered group portraits, not only the militias. The middle class wanted to leave their names behind as philanthropists. Hals' work The Women Regents of the Old Men's Home at Haarlem was requested for this purpose and it was Hals' last work.