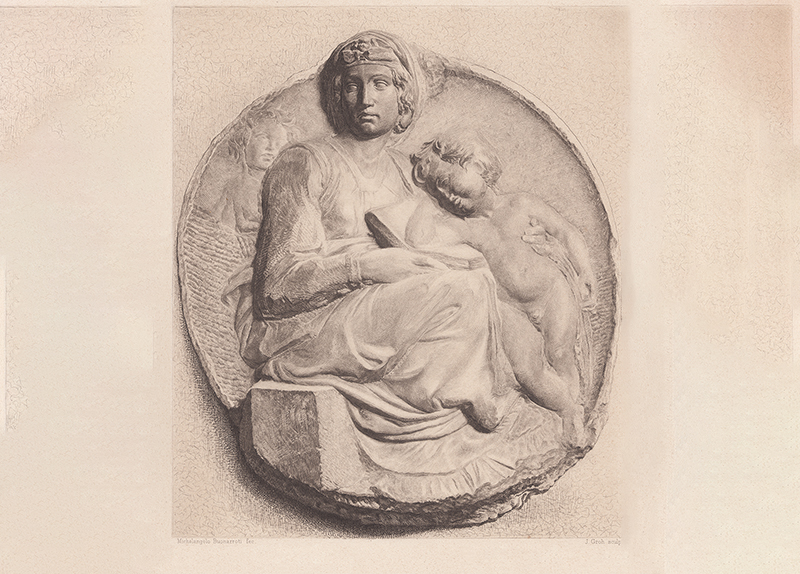 Hanji has been made into contemporary artifacts, thanks to Lee Seung-chul, a hanji artist and art professor. Lee Seung-chul has elevated hanji into a new art genre by using the medium to create offbeat art styles. Most recently, he has held his first solo exhibition in Italy, where hanji is also in high demand for its potential use in conserving European documentary heritage.
Lee's first hanji solo exhibition, "In Life and Hanji," was held at the Korean Cultural Center in Italy on Feb. 22. The exhibition showcased household items through hanji reliefs, including a moon jar, bandaji (a cabinet for storing clothing), and a bookshelf. It also featured hanji sculptures of the Virgin Mary, Jesus Christ, and Munsubosal as religious art.
Through these artworks, Lee has succeeded in reviving people's interest in hanji. "Nowadays, hanji is hardly used or needed in everyday life. The only way hanji can survive is through art forms. I want to show how it can be transformed anew within history and tradition," he said.
According to Lee, hanji is a suitable material for making relief artworks or sculptures because of its sturdiness, versatility, and eco-friendliness. "Hanji is extremely resilient and durable. Because hanji goes through a hammering process after formation, it allows ink to seep in more and spread less. Due to its flexibility, it can be rolled, crumpled up, and unfolded again. It can also be used in restoration and conservation of heritage items," he said.
In Italy, the Central Institute for the Restoration and Conservation of Archive and Book Heritage (ICRCPAL) singled out two types of hanji as suitable materials for preserving European documentary heritage. ICRCPAL adopted hanji in restoring the Chartula of St. Francis of Assisi and the Rossano Gospels.
In France, the Louvre Museum has employed hanji to restore a relic ? a handle ornament of an antique writing desk that belonged to King Maximilian II in the 19th century.