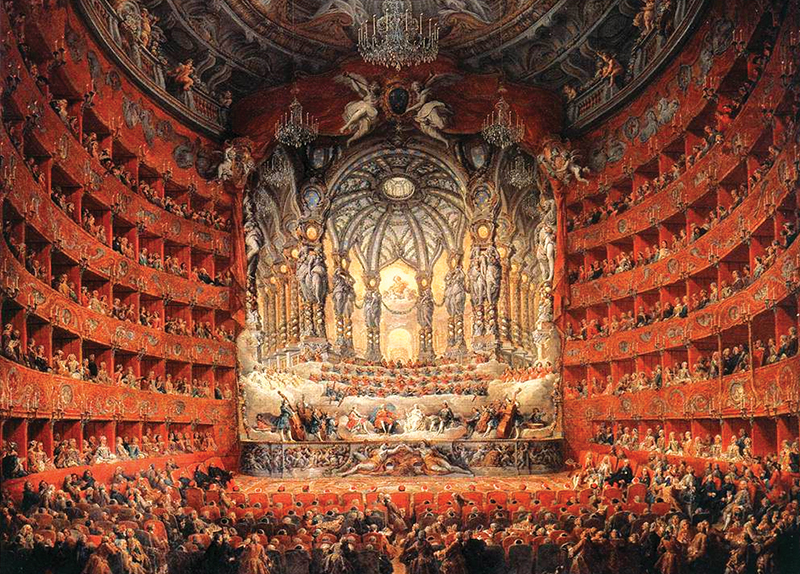 As the emperor unexpectedly rose to power with the decline of the Renaissance period, he did not have the financial capacity to sustain his authority. The newly emerged capitalistic class, the bourgeois, funded the emperor, enabling the establishment of a new governing system called absolute monarchy.
The word "baroque" originates from the Portuguese word "barocco," which refers to a pearl with an uneven shape. In the 18th century, the term was occasionally used to describe music. An anonymous critic lampooned the premiere of Jean-Philippe Rameau's opera Hippolyte et Aricie in 1733, writing that it was "du baroque." The critic complained that the music lacked coherence in its melody, was ruthless with disharmony, constantly changed keys, and incorporated too many compositional devices.
Jean-Jacques Rousseau, who was a musician, composer, and a philosopher, wrote in 1768 in the Encyclopedie: "Baroque music is that in which the harmony is confused, and loaded with modulations and dissonances. The singing is harsh and unnatural, the intonation difficult, and the movement limited. It appears that term comes from the word 'barocco' used by logicians."
The word was also used to condemn the movement for overturning the values of the Renaissance. Nevertheless, when the term "style baroque" entered into the dictionary of the Academie franeaise in 1878, it lost its original negative connotation. Although it was once called a disgrace, baroque music made tremendous developments with the support of the royal family and aristocratic class.