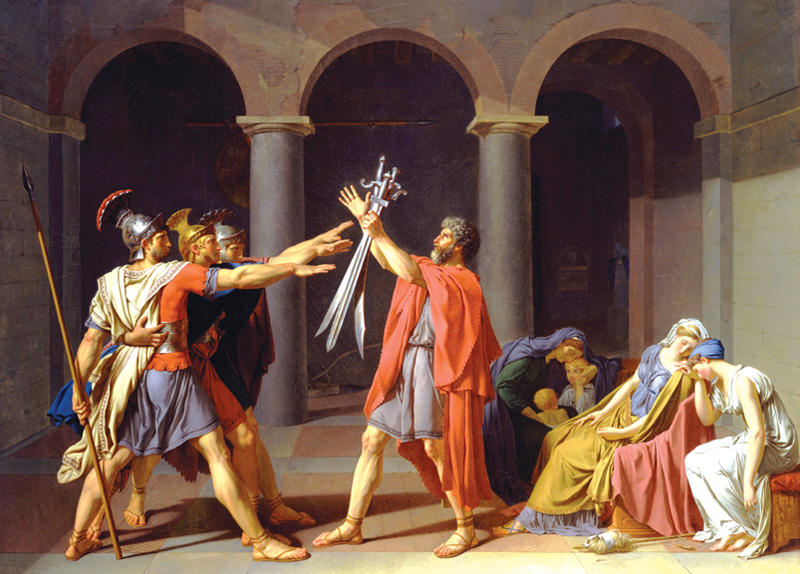 Jacques Louis David was born on Aug. 30, 1748 in Paris, France. He was one of the most influential artists in France during his lifetime. He went to famed Rococo artist Fran?ois Boucher first, but Boucher sent David to his friend Joseph-Marie Vien because Vien was more in tune with the trending neoclassical style. From these beginnings, David became the leader of neoclassic art.
In 1784, David was commissioned by Louis XⅥ, and chose to make a painting that depicted Roman history. He completed Oath of the Horatii, and it became one of the masterpieces of change against the waning Rococo style. The painting depicts three Horatii brothers saluting swords before entering battle. In this painting, the women are very sad and mournful, it is because the Horatii brothers' antagonists are the Curiatii, one of which is engaged to a Horatii sister. But the Horatii brothers have to fight for Rome and the Curiatii are on the other side of the fight.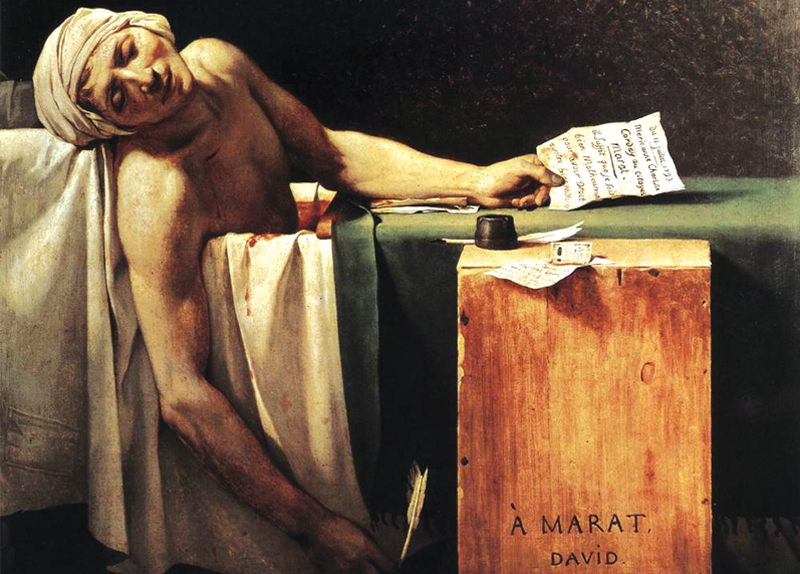 The Death of Marat was painted in 1793, and it is one of the most famous paintings of the French Revolution. Jean-Paul Marat, the man in the painting, was David's close friend and an influential writer and leader of the French Revolution. David and Marat were supporters of the Jacobins, an influential group of revolutionaries. But Marat was assassinated by the opposing Girondins. After Marat's death, David painted Marat to commemorate and immortalize him in the painting. Marat looks like a martyr in the painting, with his death hailing the start of real change in France.