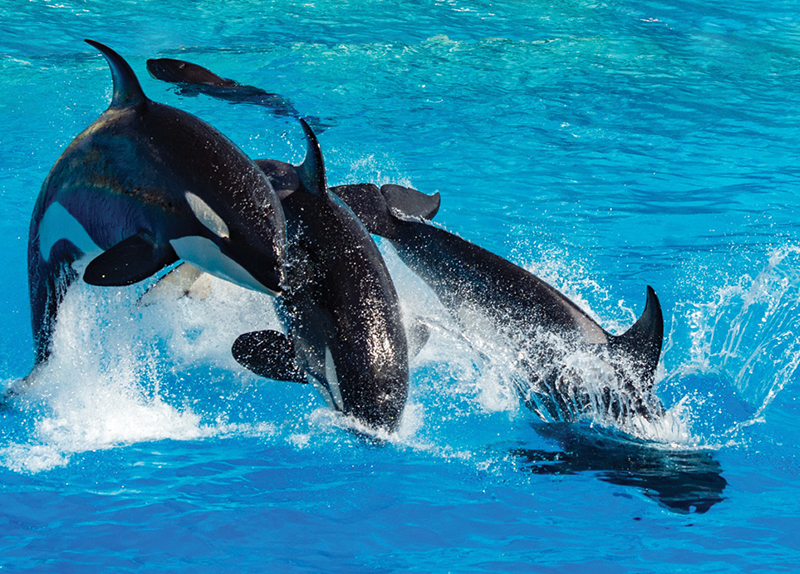 In human families, grandmothers often help share the burden of motherhood, offering wisdom and knowledge that only comes with age, while also providing additional support for their grandchildren. A new study has found that the benefits of grandmothers are not limited to humans.
Both male and female orcas, or killer whales, stay with their mothers for life. Males usually die first, with an average lifespan of about 30 years, while females can live as long as humans, with some reaching their 90s. This means that many family units contain several generations of females.
The study, which was a collaborative effort between two U.K. universities and several research centers in North America, analyzed 36 years of data from two groups of orcas. Each group consisted of several pods, and each pod contained multiple family units.
The data showed that grandmother orcas with no young offspring of their own significantly improve the survival rates of young whales, or calves. The researchers believe that, as is often the case in human families, the presence of a grandmother gives the mother assistance and the freedom to complete other tasks, such as hunting. While the mothers are preoccupied, the grandmothers care for the baby calves and teach them everything they need to know.
The positive effects were especially pronounced in times when food was scarce, which supports previous research that suggests that older female orcas are generally the most knowledgeable member of their groups and act as important leaders when searching for food.