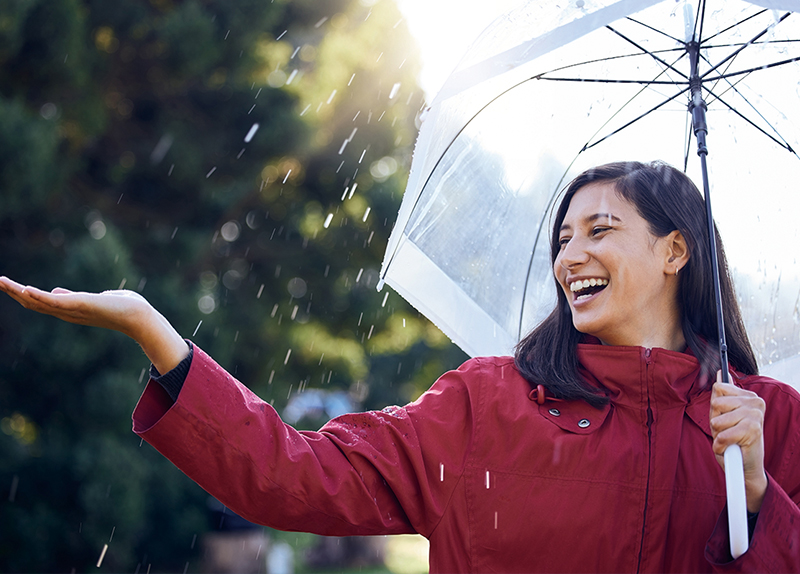 Are you familiar with the smell of rain? There is a certain smell that appears when rain falls. It turns out that this distinct smell has a name: "petrichor." Petrichor is a term that was coined by Australian scientists in 1964. Around that time, scientists found out that the special smell isn't just the smell of wet dirt, but rather it is the scent of a particular chemical compound. Recently, scientists learned that this compound may serve a very special and specific purpose.
In the 1960s, scientists learned about the chemical compound behind the smell. They named it "geosmin." Animals of all types are highly attuned to this distinct smell. Recently, scientists learned that geosmin specifically latches on to a type of bacteria known as Streptomyces. This type of bacteria can produce many compounds that are beneficial to humans. They have antibiotic, antifungal, and anticancer properties.
After running a series of tests, scientists saw that certain creatures were more attracted to the smell of this bacteria than others. After coming into contact with the bacteria, scientists also noticed that these types of creatures also carried the bacteria, spreading it to other areas. Therefore, the creatures help to spread this helpful bacteria after smelling it. So, the next time the rain falls, you'll know that it is actually serving a purpose!