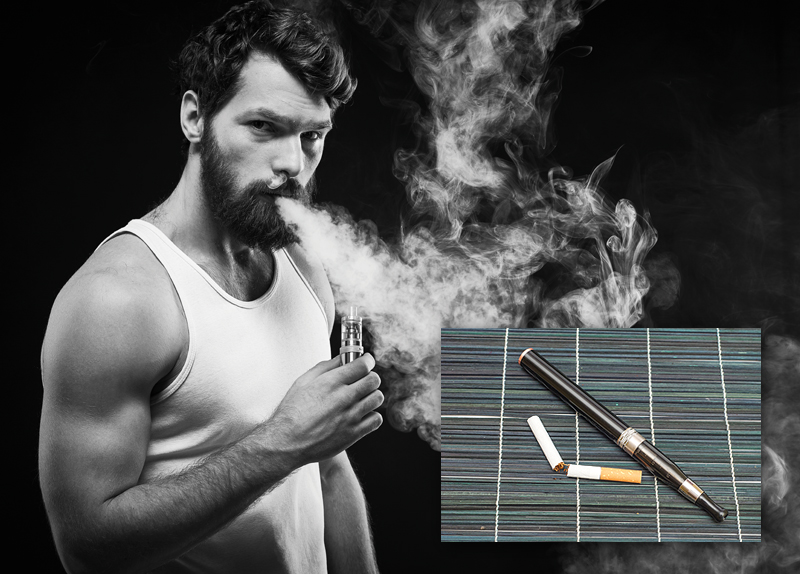 The electronic cigarette, or e-cigarette, was invented for the purpose of helping people quit smoking through a less harmful alternative. The results of a study, however, have cast doubt on the safety of vaping.
A research team from the University of California at Los Angeles (UCLA) found in a study that 16 e-cigarette users saw two risk factors for heart disease elevated than 18 nonsmokers. The e-cigarette users had heartbeat patterns indicating high adrenaline levels, also known as epinephrine, which is a sign of heart disease risk. Also detected were signs of more oxidative stress, which can lead to the hardening and narrowing of arteries.
The study's small sample size does not mean the results are definitive because just a couple of subjects can skew results, said researcher John Ambrose, a cardiologist with the University of California at San Francisco. And several of the e-cigarette users studied were former smokers, and this might have affected the data, he added
Study coauthor Holly Middlekauff said, "Electronic cigarettes aren't harmless," adding, "They have real, measurable physiological effects and these physiological effects, at least the couple that we found, have been associated with heart disease."
Other studies have found that while e-cigarettes are less harmful than smoking cigarettes, the former is far from harmless. E-cigarette users have been shown to have physiological changes similar to cigarette smokers, as well as worsening levels of cholesterol, heart rate variability, and blood pressure. And e-cigarette use by high schoolers can raise the risk of cigarette use later in life.