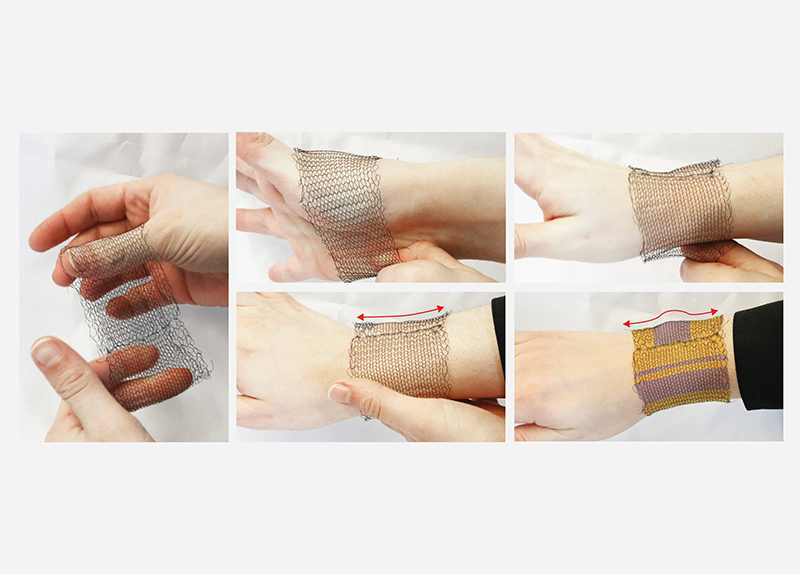 A team of researchers at the University of Minnesota have developed a new fabric that changes shape when heated by body temperature. In the near future, these materials may be used to make self-fitting clothing that conforms to any body type.
Partnering with NASA, the American aerospace research agency, the researchers developed the fabrics using shape memory alloys, or SMAs. When heated by body temperature, clothes made with SMAs suddenly transform from loose-fitting to skin-tight and can even conform to awkwardly shaped body parts, such as the back of the knee.
Initially, this new material will likely be used to make medical compression garments, which help with circulation but are not always easy to put on. From there, it is not difficult to imagine the fabric being used for exercise clothing, such as yoga pants, or form-altering shapewear. NASA's involvement in the project also suggests that the fabric may one day be used in spacesuits. In time, clothing sizes may become obsolete as shirts and pants are able to perfectly adjust to any body as soon as they are put on.
By creating a smart fabric that does not need a large amount of power or heat to be activated, the researchers may be at the forefront of a much larger trend. If body heat can be used to power other functions, such as the monitoring of health or the charging of devices, the potential of smart fabrics is almost unlimited.