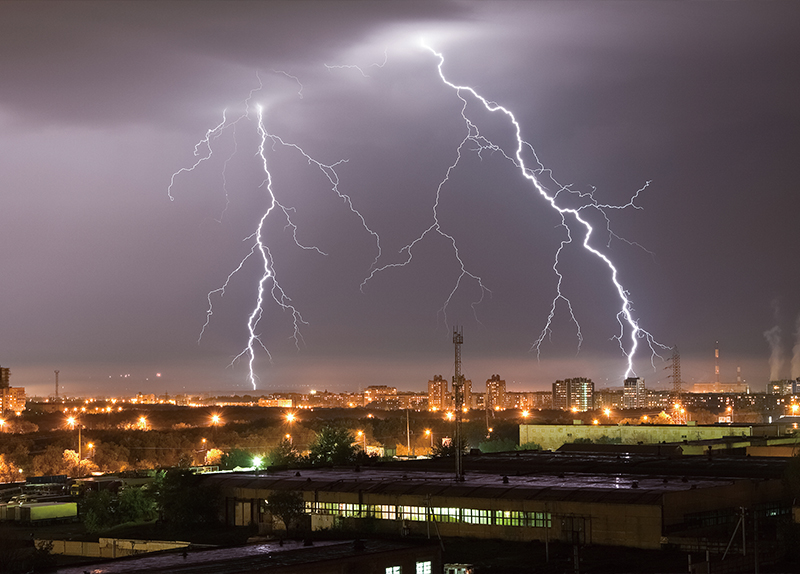 The experiment conducted by Swiss scientists represents a promising development in the effort to ward lightning off large buildings. Every year, lightning strikes cause billions of dollars' worth of damage, often resulting in fatalities. To reduce the impact of lightning, a team of Swiss scientists used a powerful laser to modify the route of lightning strikes.
The laser steered a lightning bolt for 50 m while firing up to 1,000 times per second. It was also able to replicate this feat four times in six hours. Although the experiment was successful, the technology was still too costly, and the scientists could not change the path of a lightning bolt as far as they had hoped.
Therefore, further development of laser technology is necessary before it can be employed safely and effectively. In the meantime, people should take extra precautions to guarantee the safety of themselves and their property against lightning strikes. One may stay safe outdoors by avoiding contact with metal objects like umbrellas, golf clubs, and bicycles. Indoors, it may help to unplug electrical appliances.
The experiment conducted by Swiss scientists has the potential to revolutionize the way we defend ourselves from lightning strikes. While laser technology is still in its early stages, the experiment has shown that lasers may be a viable solution for protecting large structures from lightning in the future. After some development and refinement of the technology, we may see a significant reduction in lightning-related damage and fatalities.