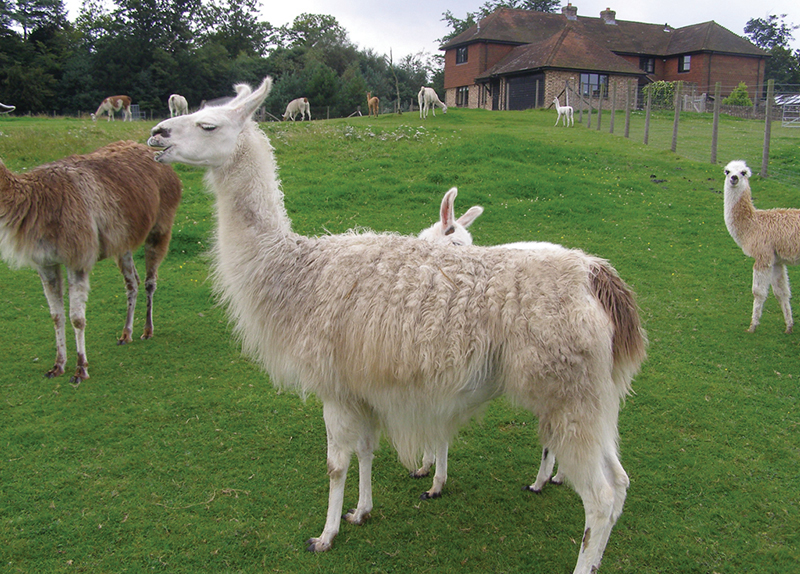 A new type of antibody therapy that may just work against all strains of the flu virus has been developed. The secret ingredient? Llama blood.
The flu virus is constantly mutating, which is why a new vaccine is needed every year. In addition, there are multiple different strains of the virus, each of which requires different antibodies to fight it. Antibodies are what our immune systems produce to fight viruses. They bind onto proteins on the surface.
Human antibodies tend to attack the tip of these proteins. But that's the part of the virus that mutates most easily, hence the constant need for new vaccines. However, llama antibodies are a little different. They are much smaller than our own. This allows them to get past the tips of those proteins and attack the flu viruses at locations where they don't mutate.
Recently, scientists at the Scripps Institute of California infected llamas with multiple flu viruses and then harvested their blood. They then isolated the four most promising llama antibodies and used them to design a synthetic antibody. Next, they infected mice with 60 different kinds of the flu virus. The new antibody was effective in fighting off 59 types.
The research is still in its very early stages. However, the scientists are hopeful that it may lead to effective therapies in humans one day.