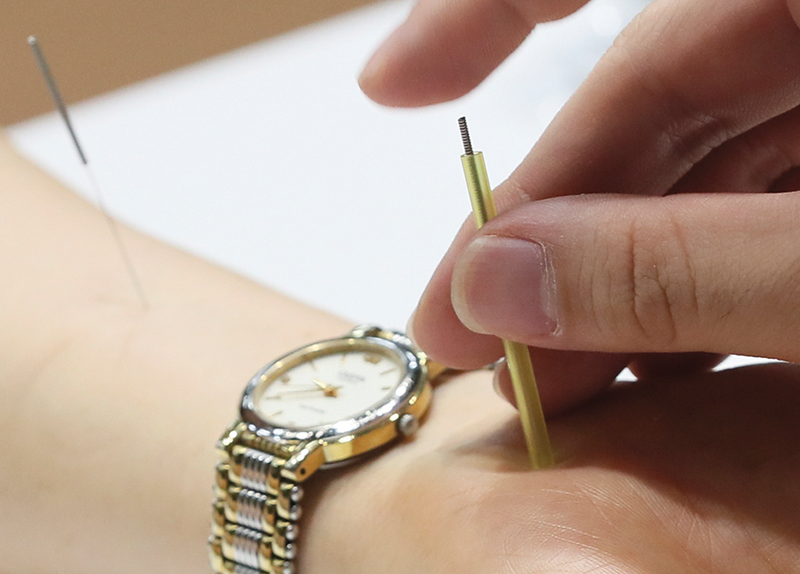 Although acupuncture has not been accepted as a proper treatment by mainstream medical authorities, doctors are gradually starting to recognize its efficacy.
Hugh MacPherson, an acupuncturist at the University of York in England, stated that acupuncture could be used to cure depression and other illnesses. "In one recent trial, patients on antidepressants who received acupuncture did significantly better than those who just took medication," MacPherson explained. He strongly believes that acupuncture is effective for chronic pain conditions.
The reason why acupuncture is helpful is because it works both on physical and mental diseases. Experts can approach mental and physical symptoms, as they are trained to deal with patients' psychological pain. Acupuncturists claim physical symptoms are closely related to emotional pain, which is why it's important to find out what has caused a patient's disease rather than just providing medication.
Acupuncture is not only used in Asia anymore, as it is becoming a global trend. About 18,000 licensed acupuncturists exist in the U.S., and about 50 acupuncture schools are accredited by the government.
However, there are several skeptical claims that acupuncture is no more than a placebo. Skeptics say patients can notice if needles enter their bodies and will be naturally convinced by acupuncturists that their treatment will work. This could be a reason why acupuncture is not useful when it comes to major diseases such as cancer. However, acupuncture is still considered the most effective alternative therapy for minor diseases, as it does not cause any side effects unlike Western medicine.