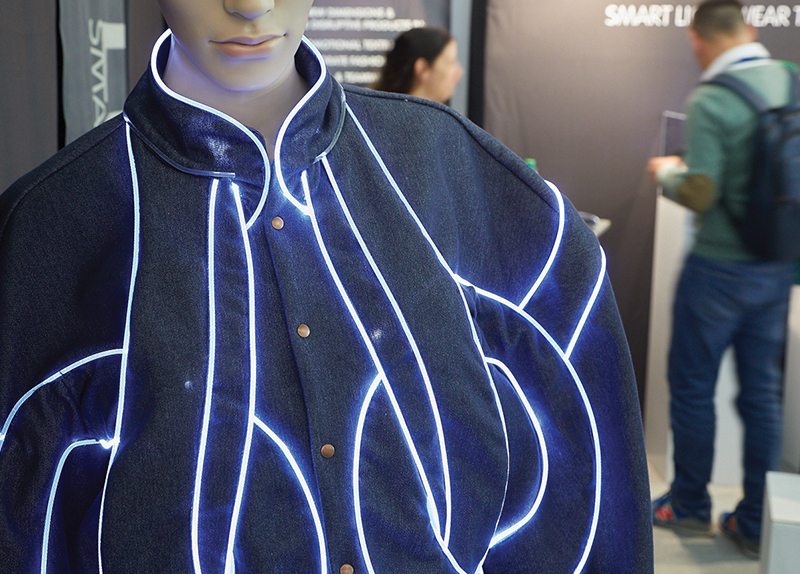 Researchers at the National University of Singapore have developed a new type of clothing that may become popular, or even necessary, in the near future.
The clothes are made of something called "smart textiles," which are clothes made of special materials. Today, wearable devices, such as health monitors and smart watches, connect to each other and the cellphones via Bluetooth or Wi-Fi. This method, however, is inefficient, both in terms of power usage and connectivity. By wearing these smart textiles, which conduct energy, users can connect their devices through their clothes, resulting in longer battery life and a more stable and robust connection. In fact, tests conducted by the team found that power usage was decreased 1,000 times and connectivity was increased 1,000 times by the smart textiles.
The uses of smart textiles are seemingly endless. Commercially, they will likely be used in athletics and exercise, as people monitor bodily functions such as heart rate and movement. As other technologies improve, people may begin to wear more devices, which would make the clothes useful to non-athletes as well. Another important use of smart textiles is in the medical industry. When the health of patients is monitored, it may be helpful to have all of the devices connected to each other via clothing.
This is likely only the beginning of a wave of smart textiles coming in the future. Someday, our clothes may be able to change color, feel, and function depending on the environment or our mood.