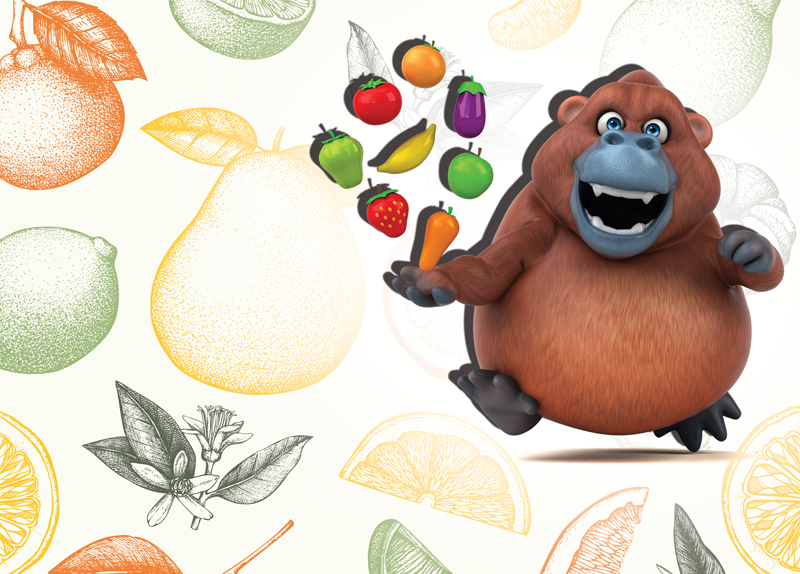 A book written by researchers at New York University has linked the eating of fruit to evolving big brains in primates. Writing in the journal Nature Ecology & Evolution, leading researcher Alex DeCasien experimented with the existing theory of social pressure leading to brain size differences in primates. What she found instead was that big brains were linked to diet, with primates that ate fruit having about 25 percent more brain tissue than leaf-eaters of the same body weight. In every study, it was shown that fruit-eaters had larger brains.
"Fruit," DeCasien said, "...is more nutrient dense, it requires less digesting time, than the leaves." DeCasien also argued that it was possible that foraging for fruit could also be another factor for large brains, since finding fruit in the forest, logging its location, and knowing how to get into it all took brain power.
Because it can sometimes be complex to eat fruit in comparison to eating leaves, Decasien found that problem solving skills were necessary, and can possibly lead to such growth and evolution. Some fruits, which can be covered in spines or are in far to reach places, may push these primates into learning and problem solving on a higher level: putting their extra nutrients into brain development.
Despite these findings, DeCasien admits that the answer is not simply as clear as fruit being a brain growing food. But the finding does pose an interesting question: with the right nutrients and brain challenging puzzles, could we as humans grow our brains to even greater levels?