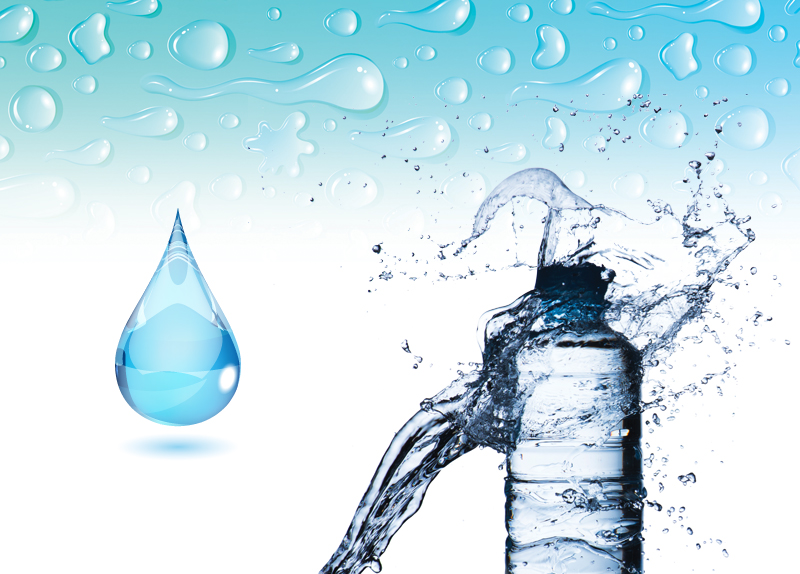 Videos of men chugging a 500 ml bottle of water in just one second have gone viral! They just open up their throat passage and chug the water down. That's a pretty amazing feat and a cool way to entertain friends. But be careful! Drinking too much water all at once could do a number on your bladder!
Water is one of the most important parts of our lives. It's also the most common substance found on Earth. Pure water has no smell or taste, but it is what sustains all life and regulates the temperature of our planet. Our bodies need water to survive and avoid dehydration. An average person only lasts a week without water but can live for a month without food. The average adult human body is made up of about 60 percent water. The brain, blood, muscles, and even the bones all contain certain levels of it. The natural liquid delivers oxygen throughout the body, acts as a shock absorber, lubricates the joints, and helps facilitate flushing our body of waste. If that's not enough, it also helps manufacture key ingredients such as hormones and other organic material.
While water is a basic necessity of life, it also functions to entertain us. From water sports in oceans, lakes, and rivers or architectural art using fountains, water is everywhere. And it works so hard for us! So we should appreciate it and work harder to keep it clean while reducing how much we use. Remember: Although chugging may look cool, it's bad for you and a waste of perfectly good water.