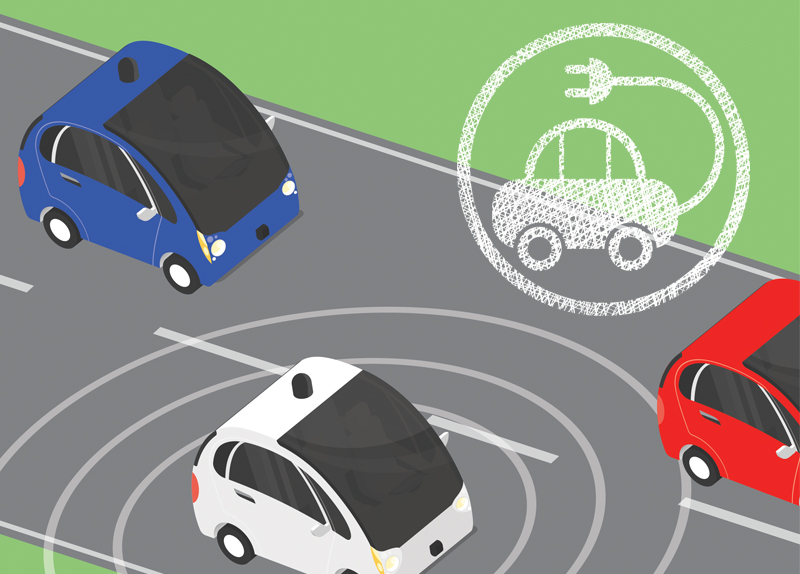 The number of young Koreans getting around by car sharing has seen a consistent rise, mainly because it's both affordable and feasible. This trend has been enhanced by the introduction of electric vehicles. Borrowing an electric car for a journey of 60 kilometers is $8 cheaper than renting a conventional car, which is bound to appeal to those who decide to car share because of cost.
Electric cars are growingly popular not only because they are cheap, but also because they are quiet and don't smell of gasoline. Such considerations must also appeal to the Seoul Metropolitan Government, which seeks to alleviate traffic congestion and improve air quality by making electric cars available for rent throughout the city. Under the so-called electric vehicle sharing program, registered drivers can reserve a Kia Ray EV online for W6,000 ($5) an hour and pick up the car at any unmanned parking lot set up across the city. Charging is free and insurance is included.
Rising demand for electric cars has come with the recognition that flaws associated with these vehicles must be dealt with. The frequent need to charge them is one major problem. Hyundai Motor Group, which makes the Ray EV, has also developed the Ioniq Electric, the nation's first mass-produced electric vehicle. It can run 191 kilometers on a full charge, and plans are in place to launch a model able to go 320 kilometers by 2018.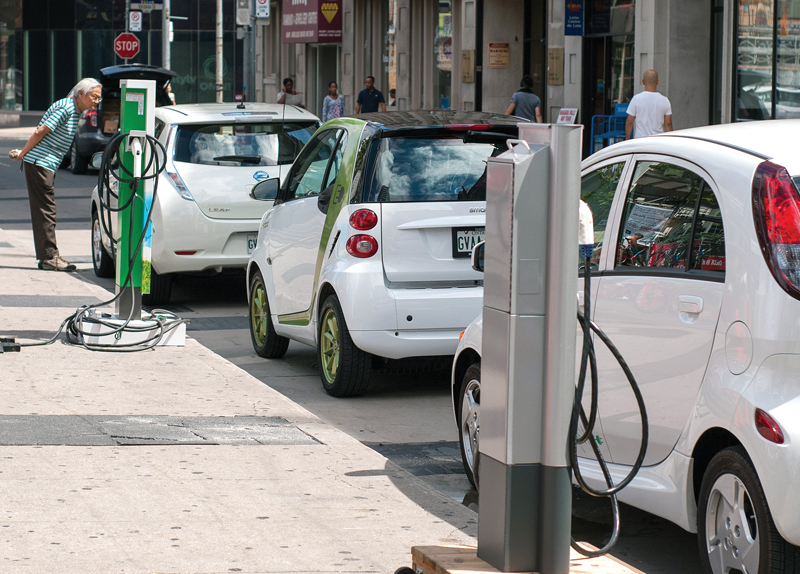 The lack of charging infrastructure is also an apparent concern for potential and existing users of electric vehicles, with travel outside of Seoul being particularly difficult.
Despite this, demand for car sharing using electric rather than conventional gas-powered cars has jumped 20 percent. Average leasing time for electric cars has also exceeded that for normal cars by a whopping 245 percent, and average driving distance by electric cars has grown 63 percent.
Companies are introducing preferential terms for those who lease electric cars, and the government is dramatically adding more slow and fast charging stations, not to mention Tesla Motor's plans to install high-voltage "super-chargers" in major cities like Seoul, Busan, and PyeongChang. So signs all indicate that the push toward electric cars will continue.