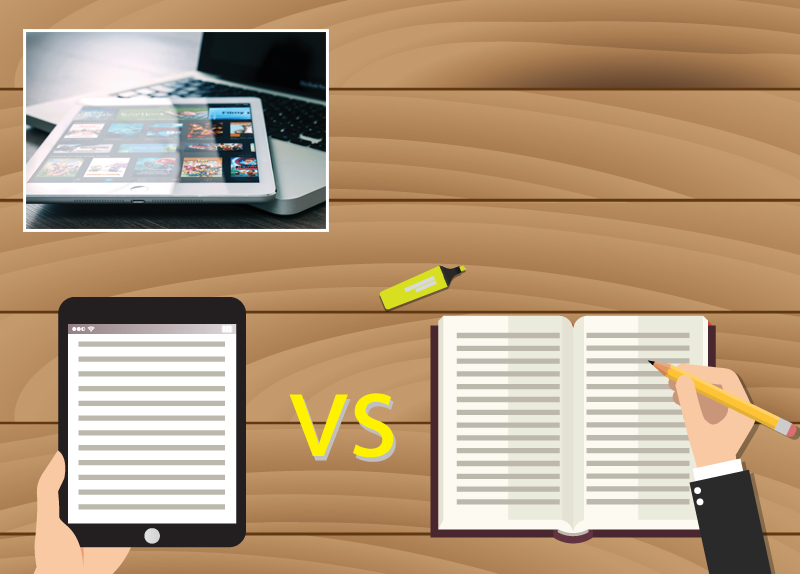 Schools and universities across the world are replacing their old paper textbooks with digital copies instead. Japan's Ministry of Education recommended giving tablets to students to visualize their science experiments and improve learning foreign languages. The number of U.S. schools providing tablets for their students is increasing. Even some schools and universities in India and Nigeria have completely gone digital. Is this the end of the paper textbook?
At first glance, there are some tangible benefits in replacing textbooks for tablets. First, decreasing the production and consumption of paper is a clear eco-friendly solution. Additionally, digital textbooks on tablets will make education more accessible and affordable for students around the world. Last but not least, carrying a tablet in your backpack weighs much less than lugging around a set of thick, hardcover books.
However, replacing textbooks with tablets can result in some serious problems as well. If tablets encourage students to learn only by watching videos or playing games, they miss the opportunity to develop their concentration, imagination, and critical thinking skills. Reading text provides the fundamentals we need to grow and learn properly. Tablets are also a major source of distraction and addiction. Kentaro Toyama, a Ph.D. in computer science, conducted research on technology's effect on global education and development. He found that "technology could help education where it's already doing well, but it does little for mediocre educational systems." Although Toyama loves technology, he believes it will only amplify serious problems like social inequality around the globe. Technology is convenient and exciting, but it can't quite replace turning the page and reading from a book.