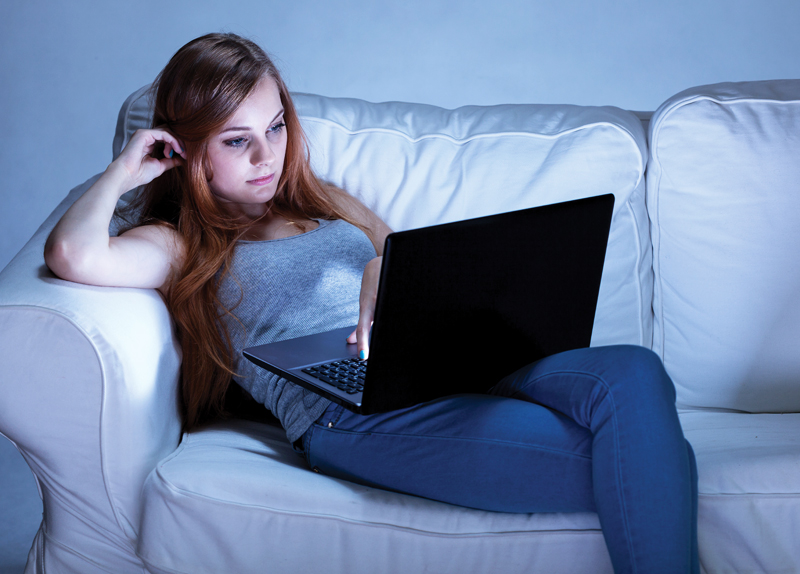 The growing addiction of children to digital screens is a source of worry for many parents and educators, with one neuroscientist calling such devices "electronic cocaine" and Chinese researchers naming them "digital heroin."
Psychotherapist Nicholas Kardaras, author of the book Glow Kids: How Screen Addiction Is Hijacking Our Kids -- and How to Break the Trance, said iPads, smartphones, and Xboxes are "a form of digital drug." Based on brain imaging research, he said, such devices seem to affect the brain's frontal cortex, which controls executive decision making including controlling impulses, in the same manner as cocaine. Many children addicted to the glowing screens of such gadgets throw temper tantrums when the devices are taken away from them, or easily grow disinterested and bored when not using them.
Tech giants like Steve Jobs and Silicon Valley executives ironically sent their children to schools with the traditional no-tech approach to education, apparently well aware of the harmful effects of tech on children. Several studies say Asia has the highest prevalence of "problematic internet use" among youths, with Korea having camps to rehabilitate addicts.
The approach many centers use is detox from cyberspace, meaning complete cutoff from computers, smartphones, or tablets. Daria J. Kuss, an expert on internet and game addiction at Nottingham Trent University in Britain, told The New York Times that recent empirical studies show that the best treatment for the problem is apparently cognitive behavioral therapy in individual and group settings, which often include the parents and close friends of the addicts.
Developmental psychologists say healthy development of children requires social interaction, imaginative and creative play, and involvement with the real world, and that excessive use of screens will hamper the pursuit of such goals. The rapid expansion of the IT world, however, makes avoiding tech difficult in a growingly digitalized and interconnected world.
So how do parents prevent their children from getting hooked on screens? Kardaras recommends starting early like have them play with toys instead of online games and get them to go outside and do sports instead of being in front of a TV. A school should not give students a tablet or laptop until they are at least age 10, while others recommend 12, he adds, and children should be told why their exposure to screens is being limited.