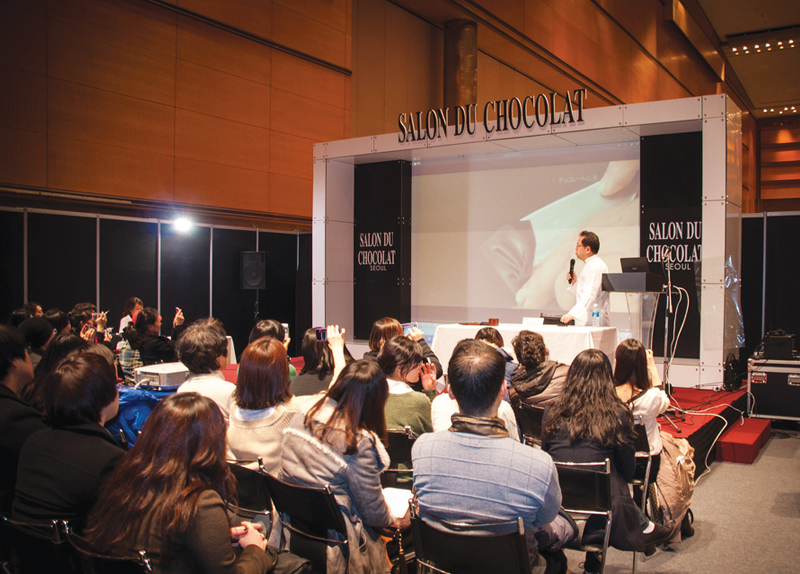 Most of us love chocolate for its wonderful and sweet taste. Eating chocolate releases hormones such as serotonin and dopamine, which makes people happy and crave more chocolate. It truly provides a break from our busy and stressful lives. In other words, it gives us relief. So if you're a big fan of chocolate, you cannot miss the third Salon du Chocolat Seoul!
Salon du Chocolat Seoul 2017 will take place from Jan. 12-15 at the Seoul COEX. This world-famous chocolate trade show was started in 1994 in Paris and is held every year with support from the French Ministry of Foreign Affairs. This event has been hosted by 20 cities in 11 countries including the U.K., U.S., Russia, Japan, China, and Brazil. The purpose is to promote the chocolate industry by displaying various products, raw cocoa and chocolate machines and introduce chocolate culture and the chocolate-making tradition to people all over the world.
This year's festival will have a variety of chocolate activities and events from 31 global cities. Enjoy a fantastic chocolate fashion show and dynamic performances by top designers and manufacturers. See chocolate-making demonstrations by the world's top chocolate makers and learn about recipes and the chocolate industry. For children, "Chocoland" will offer them educational and play opportunities. The event will run from 10 a.m. to 5 p.m. over the four-day period. Those who pre-register can get free admission. Don't miss this great opportunity to experience and taste chocolates from around the world!