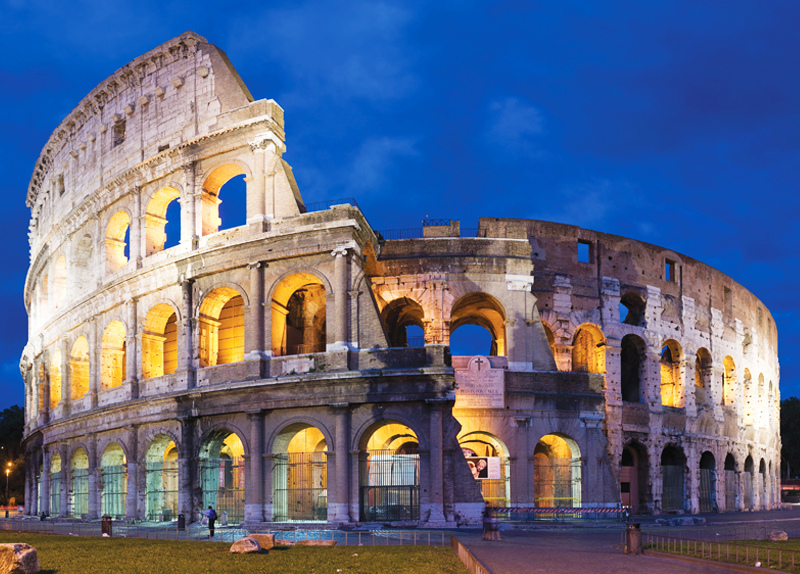 The ancient Romans loved grandiosity and power as shown in the structures Colosseum and Pantheon.
The Colosseum's formal title is the Flavian Amphitheater, and it was built during the Flavian Dynasty. Around 70 A.D., Emperor Vespasian announced the start of its construction as a gift to the Roman people. Completion came in 80 A.D. under the reign of Emperor Titus, Vespasian's son who threw a 100-day festival to celebrate the opening. The four-story building has 80 arches surrounding it and could accommodate up to 50,000 people watching gladiatorial combat, reenactments of sea battles, and classical dramas. When it rained or sunlight was too strong, a velarium (tent roof) was used to block the sky. The Colosseum recently saw the completion of 33 months of restoration and cleaning.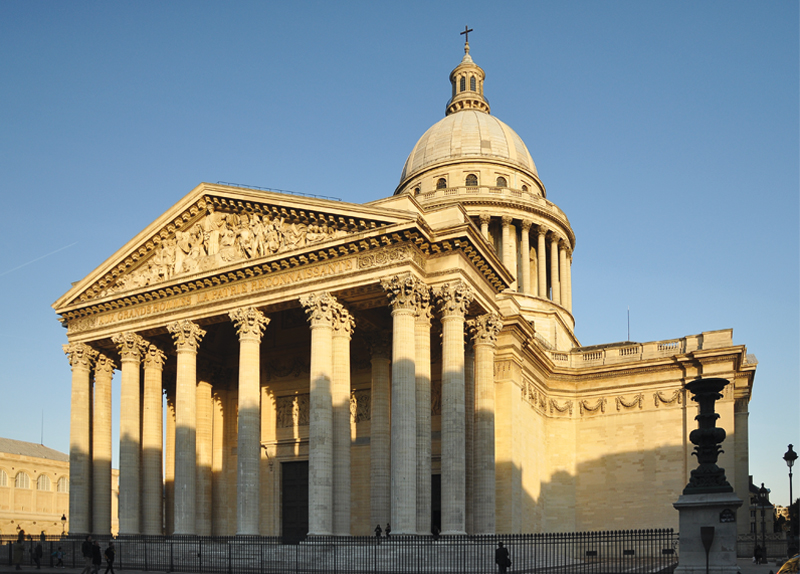 The Pantheon is a compound term combining the terms "pan" meaning "all" and "theon" meaning "god." Literally, it means the temple of all gods. Built in 27 B.C. by Agrippa, the son-in-law of Emperor Augustus Caesar, the structure was burned down in 80 A.D. in a massive fire and rebuilt by Emperor Domitian. Lightning struck the temple and it burned down again in 110 A.D. Finally, Emperor Hadrian had it rebuilt and restoration was finished in 128 A.D. The Pantheon's unique rectangular structure is called pronaos and its round structure rotunda. The hole on its dome, called oculus, is the only way to light the structure. The Pantheon is used as a Catholic church today.