| | | |
| --- | --- | --- |
| | Teen Writing Sensations [374호] | |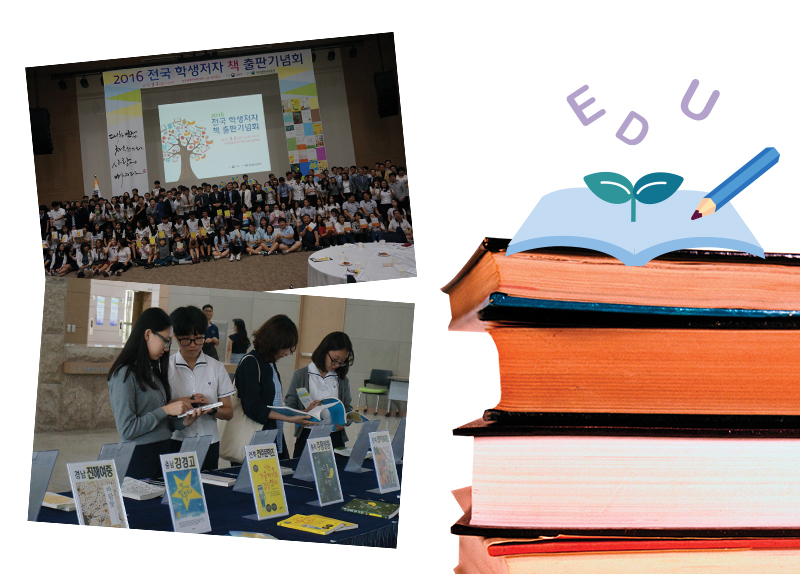 On Sep. 2, the Ministry of Education교육부 and the Daegu Metropolitan Office of Education대구광역시교육청 held the 2016 National Student Book Publication Ceremony전국 학생 저자 책 출판기념회 at Sejong Convention Center. Written completely by students, a total of 27 books were published. Kyochon Elementary School wrote We Are Pretty우리는 예쁘다, and Murung Middle School wrote Living Like Teens십 대로 산다는 건 just to name a few. Now we can all read and share our teenage stories through these books!


Yeri Chang
Staff Reporter
(good4edu@timescore.co.kr)

1. What happened in the Sejong Convention Center on Sep. 2?


1. If you write a book, what would you write about?