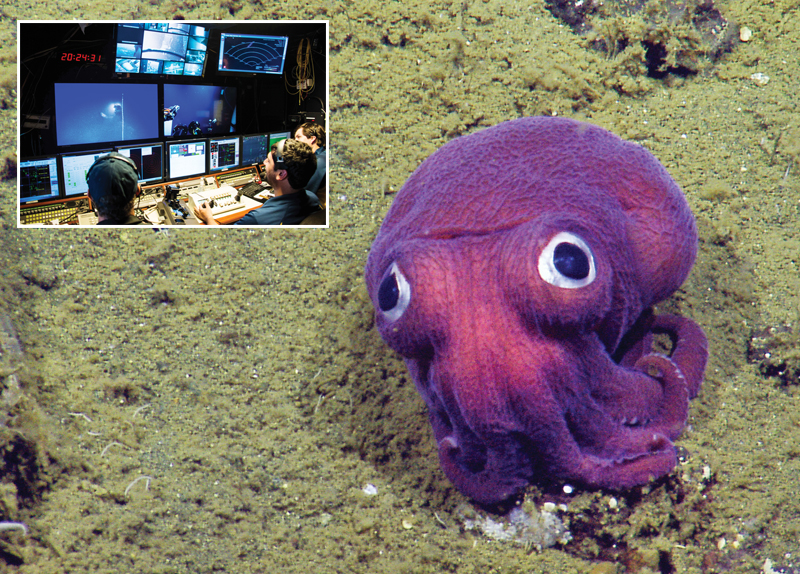 A scientist wouldn't get excited over a squid, right? Well, a googly-eyed squid that looks just like a toy left a whole team of scientists in awe, and it even went viral!
Last month, a tiny, cute stubby squid - scientifically known as Rossia pacifica - was found 900 m below the ocean surface by a team of marine biologists in California. It was caught on video by the underwater camera installed on their remote-operated submersible. The team, who initially believed the purple squid was a cuttlefish, said it looked as though its eyes were painted on and even wondered if "some little kid dropped their toy." The fact that the stubby squid was compared to a stuffed doll comes as no surprise. Stunned by the submersible's bright lights, the petrified squid remained completely still on the seabed until the vehicle left!
According to the Monterey Bay Aquarium Research Institute (MBARI), this adorable squid belongs to a species of bobtail squids, which tend to have round mantles. The rare creature can be spotted in waters from Japan to California. The institute added that stubby squids can even be found at greater depths of 1,300 m.