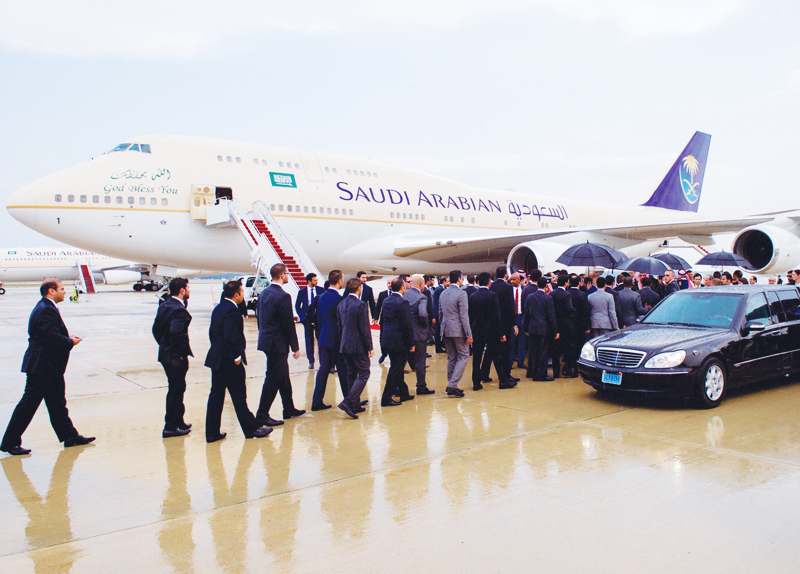 Saudi Arabian King Salman began a month-long tour of Asia in March to strengthen trade relations between the world's top oil-exporting country and economic giants in the region.
The 81-year-old monarch visited Malaysia, Indonesia, Japan, and China to discuss his plan "Saudi Vision 2030," which aims to diversify the Middle Eastern nation's economy to non-energy sectors such as manufacturing and services amid the recent fall in oil prices.
Apart from his economic agenda, another attention grabber was the size of the king's entourage. On March 12, King Salman arrived in Tokyo along with his 1,000-strong staff and crew and two golden escalators. Officials said 10 aircraft transported the huge delegation, more than 1,000 rooms at high-end Tokyo hotels were reserved, and over 50 limousines were hired.
Before arriving in Japan, the king had traveled to Indonesia with his enormous staff and more than 456 metric tons of luggage, which included two Mercedes-Benz cars. A VIP toilet at a mosque in Jakarta was also built specifically for the king.