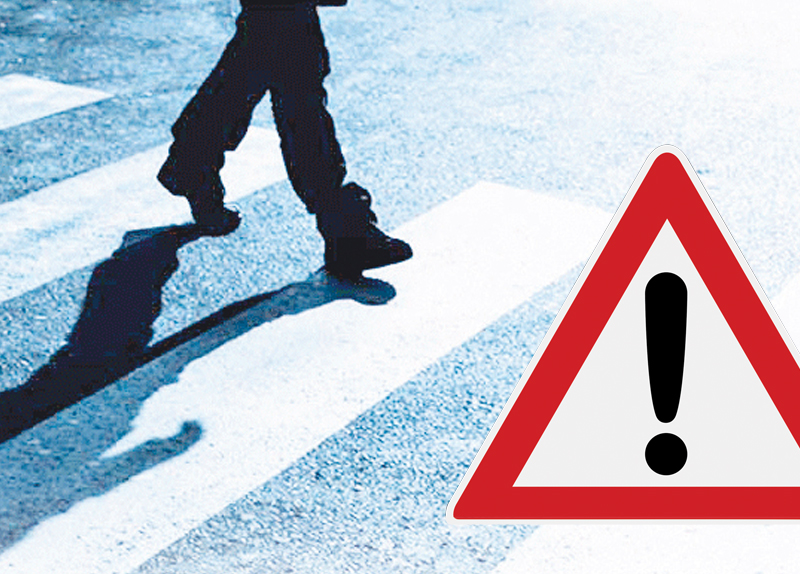 Korea's rapid economic development over the past decades has also come with an increase in infrastructure, road expansion, and traffic congestion. A 2016 report by the Organization for Economic Cooperation and Development (OECD)경제협력개발기구 said Asia's fourth-largest economy has one of the world's highest traffic-related fatality rates, with pedestrians and the elderly "at higher risk than in other countries."
Korea Road Traffic Authority (KoRoad)도로교통공단 said traffic-related deaths last year decreased six percent but the national rate of pedestrian deaths, of which half were senior citizens aged 65 and above, remained high at 38.9 percent, double the OECD average of 19.8 percent. The number of deaths among children below 12 was also 19.6 percent higher than average.
Pedestrian deaths were partially attributed to the speed limit, which is 60 kph in Korea's downtown areas. On Feb. 14, the Ministry of Land, Infrastructure and Transport국토교통부 said the maximum speed will be reduced to 50 kph in busy street areas, while that on narrow side streets will be set at 30 kph. The plan is to reduce the number of traffic fatalities from 4,300 last year to 2,700 by 2020 as part of a five-year traffic safety plan. Safety zones for children and senior citizens will also be expanded.
Speeding in school zones is one reason for traffic fatalities among children. In 2015, the civic group International Children's Rights Center began painting pavements leading to crosswalks in school zones yellow to prevent pedestrian accidents among children. Police said 65 children were killed in car accidents in 2015, with 80 percent of them reported in crosswalks in school zones. Children who stay in the "yellow carpet" while waiting for a crossing sign are "more visible to drivers," a report by The Korea Times said.
Among the more developed economies in the Asia-Pacific region, Korea "stands out as the country with the highest smartphone ownership rate," according to a 2016 report from the Pew Research Center. Living in the host country of tech giants Samsung and LG, Korean unsurprisingly are often glued to their smartphones for most of the day, and this raises the risk of walking in public places prone to vehicular accidents.
In June last year, Seoul City Hall서울시청 and the National Police Agency경찰청 installed traffic safety signs at Hongik University, City Hall, Yonsei University, Gangnam Station, and Jamsil Station to alert pedestrians of the dangers of using smartphones while walking on the streets.